Emojis are probably something you see every day if you live in the 21st century. They're in your text messages, social media, and emails, and they're getting better and better on Discord. Even though it's easy to give yourself roles on Discord, a lot of new users don't know how to use emojis.
It's not surprising to see that the community loves animated emojis on Discord. You can make and use these in ways that have never been done before.
Because of how popular Discord is, it makes sense for businesses, especially in the gaming industry, to push the use of animated emojis.
Even though most websites and instant messengers have emojis, Discord's emoji feature is pretty unique: if you own a Discord server, you can create your own emojis from scratch. And if you join a server with custom emojis, you'll have free reign over those as well!

Want to know how to use the emoji feature in Discord? This is a full explanation. Making custom emojis for Discord is free, but we recommend getting a Nitro subscription to get the most out of it.
How to Get Custom Discord Emojis
There are two types of emojis in Discord: default and custom. You can also make your own custom emojis, but it will take a little more work.
Anyone, with or without a Nitro subscription, can use the default emojis. You can choose from a lot of default emojis, from simple smiley faces to cute animals. But a standard Discord emoji can be a bit dull.
Emojis that you can create for a specific server are called "custom emojis." If you have a standard Discord account, you can only use these in the server where they were made, and you can't use them at all if they're GIFs.
But if you have a Nitro subscription, you can use emojis from a server anywhere you want. This is how to use animated emojis, which are only available in Discord Nitro.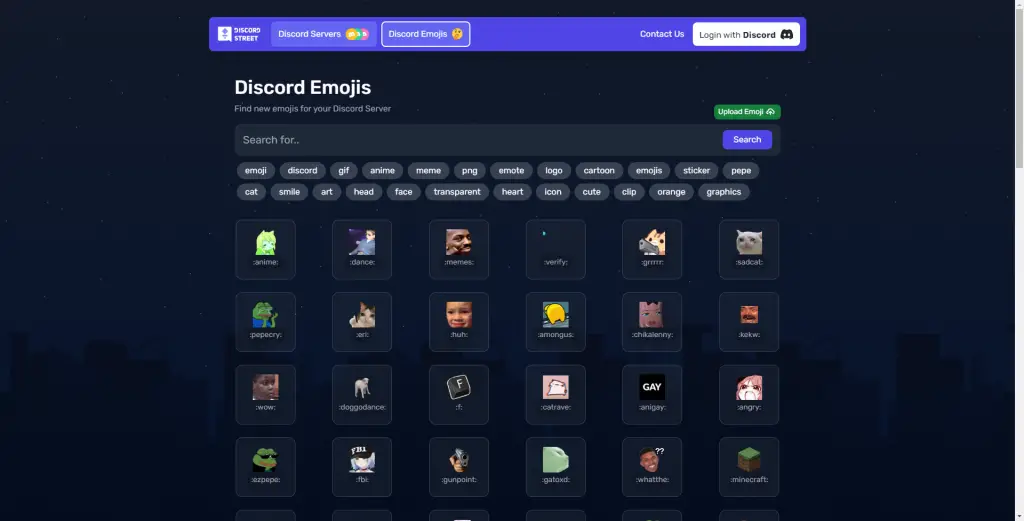 You can use emojis in Discord in two ways: scroll through the list or type in the code.
Find the icon on the far right side of your message bar to look through emojis. It looks like a smiley face, and when you move your mouse over it, its face will change.
When you click on the icon, it will open a box. Scroll through the list and click on the emoji you want to use. It will appear in your message box.
Discord groups their default emojis by type (people, animals, and food) and their custom emojis by server, so it should be easy to find the right one.
But typing in the code is much faster than looking through the list, so once you know the names of your favourite emojis, you should use this method instead.
Emojis are coded by putting the name of the code between two colons. For example, if you want to use the heart emoji, you have to type ":heart:" in your message.
Emojis with names that are long or hard to understand may be hard to remember. To make things easier, you can type in the first few characters of the code. A suggestion box will then appear and fill in the rest of the code for you.
How to Get Animated Emojis with Discord Nitro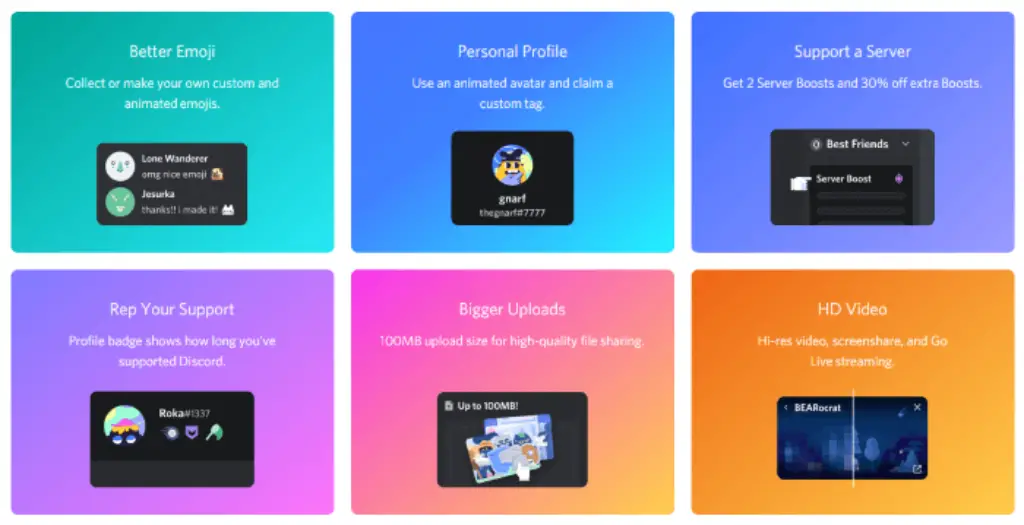 Discord Nitro is the paid, super-powered version of Discord that gives users access to paid features they can't get with a regular account. The subscription only costs $4.99 per month.
Nitro supports all types of emoticons, including animated emojis from Discord, for no extra charge. You won't even see the option to use these if you aren't a paid subscriber to Nitro.
So, once you've signed up for Nitro, you can use a shortcode like ": grinning" in chat or click the emoji icon on the right side of the designated chatbox to use animated Discord emojis.
Choose the animated Discord emoji you want from the pop-up window that shows you the animated emojis you can use. In this section, only the regular emojis will be shown to regular users.
Upload Your Own Discord Emojis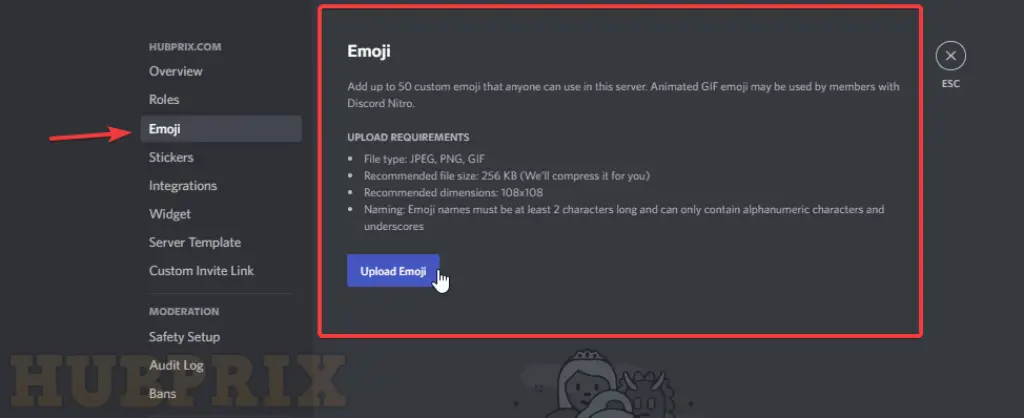 Want some custom emojis for your server on Discord? Here's what you should do.
Save the image you want to use as an emoji or create it yourself.
It can be a still image or a GIF, but it needs to be under 256kb.
Click on the name of your server. After that, click "Server Settings."
Click "Upload Emoji" after going to "Emojis."
Choose the image you want to use as an emoji and upload it. If you want, you can also give it a custom code.
Once you've set that, you're ready to use your new emoji! Each server can hold up to 50 emojis. But keep in mind that if it's not your own server, you'll probably need permission. You can do this by going to "Manage emoji permissions" in the server settings (you'll need to ask the admin to do this).
Add or Remove Discord Custom Emoji on Android, iPhone, and iPad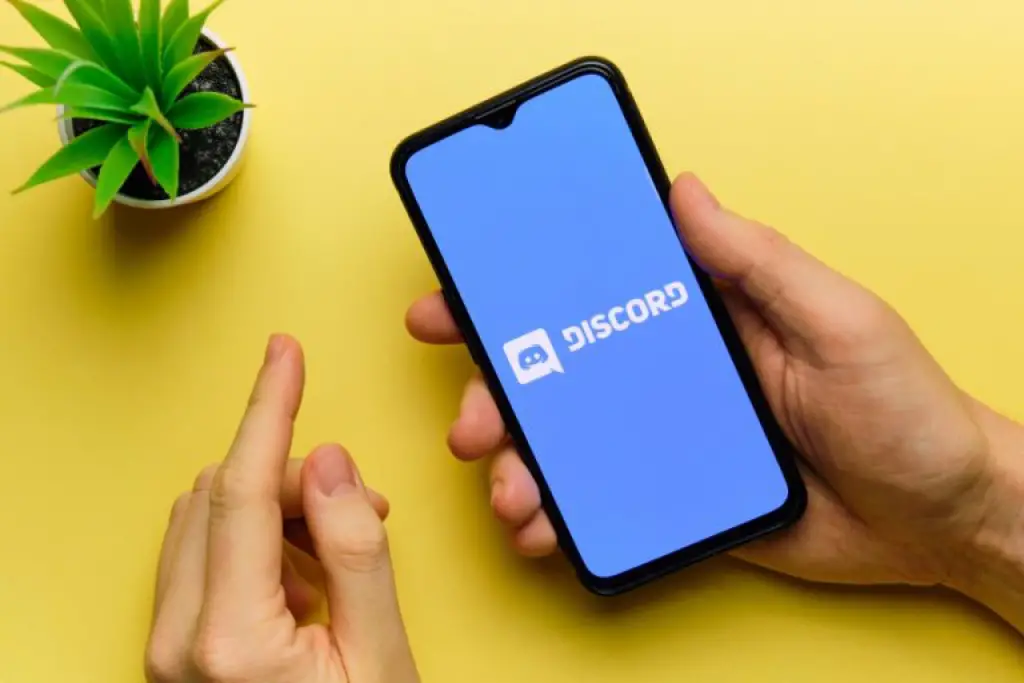 Server owners who use the Discord app on an Android, iPhone, or iPad can upload custom emoji from the same menu as they can with the Windows and Mac apps. Since the interface for Discord is the same on all platforms, these steps should work on both Apple and Android devices.
To get to your server, first open the Discord app on your phone or tablet. Tap the hamburger menu at the top left of an open channel.
This brings up the list of servers and channels on Discord. Tap the three-dot menu next to the server name in the channel list to move on.
Tap "Settings" in the Discord server menu that appears to access your server settings.
Tap "Emoji" in the "Server Settings" menu to get to your custom emoji settings.
The "Emoji" menu will have a list of requirements for emoji, just like the PC and Mac apps.
Tap "Upload Emoji" to start uploading a standard or animated emoji that fits these requirements.
Select the custom emoji file that you want to upload. Tap "Crop" if you want to crop the image and "Upload" if you don't.
Tap the emoji file once it's been uploaded to change its alias tag. This takes you to where you can change the settings for this emoji.
Type a new name in the "Alias" box. This is the tag that will be used to add the emoji to a message, like ":howtogeek:" for a How-To Geek emoji.
To save your new tag, tap the Save icon in the bottom right corner.
Changes to the alias of a custom emoji will take effect right away.
Tap "Delete Emoji" in the drop-down menu.
Discord Emoji Servers
Do you want to use even more emojis anywhere on Discord? You should join some servers where people share emojis.
Once you join one of these servers, you can use all of their emojis anywhere you want on Discord, as long as you have Nitro.
You can look through the emoji tag on Disboard to find these servers. This is an easy way to get a lot of Discord emotes without having to upload Custom emoji yourself. However, you need the Discord Nitro or Discord Nitro Classic subscription to be able to share these emojis on any server you want.
Discord Emoji Reactions
In the past few years, "emoji reactions" have become a unique way to use emojis. This feature is also available on Facebook and Slack, so even if you're new to Discord, you may have seen emoji reactions before.
Hover your mouse over the message you want to respond to with an emoji reaction. Four icons should show up in the top right corner. Choose the one on the far left, which looks like a smiley face with a plus sign on top.
Once you click the icon, you can either type the name of an emoji or scroll through the options until you find the right one.
How to remove custom emojis from Discord
Getting rid of a custom emoji is also straightforward.
Go to Discord on your PC or Mac using your favourite browser or open the desktop app.
While you're in the Discord server with the custom emoji you want to delete, click the arrow next to the server's name to open a drop-down dropdown.
Click Server Settings from the list of options in the drop-down dropdown.
Choose Emoji from the list on the left.
Hover over the emoji you want to get rid of and click on the red "X" that appears to the right.
Conclusion 
Overall, using emojis on Discord is pretty easy. Once you know how they work, you can use them to customise your messages, display name, and Discord status.
You can use their default emojis anywhere, even if you don't have Nitro. Or, you can use emojis that aren't GIFs on their own servers.
And if you want even more options, you can get Nitro and create your own emojis or join servers where people share emojis. Animated emojis are one of the coolest things about Discord Nitro, and it's one of many reasons why people sign up for the platform.
The owner of a Discord server will be able to customise the channel to their liking. There are a lot of Discord emojis to choose from, so use as many as you can.
Frequently Asked Questions
Do you need Discord Nitro to make custom emojis?
Free emojis can be uploaded to your Discord server in quantities of up to 50 static and 50 animated at a time. To utilise animated emojis on Discord, you and the other members of the server will need to have the Discord Nitro plugin installed.
How do you make a picture into a discord emoji?
Open Discord and go to your server.
Head into Server Settings.
Open the Emoji tab.
Click on Upload Emoji, select the PNG you created and press apply.
Add an Alias (shortcut) that you want to be associated with the image.
How do I add stickers on discord?
Open the Discord app on your mobile device, whether it's an Android or iOS device, and then navigate to the server or direct message thread where you want the sticker to be sent. To open the emoji tray, you need to tap the button labelled "emoji." To access the sticker options, press the tab labelled "Stickers" in the emoji tray. Locate the sticker that you wish to use, and then tap it.
Can I turn a picture into an emoji?
You did indeed hear it right. You can literally turn any photo on your Android phone or iPhone into an emoji with the assistance of various apps that are accessible on the Play Store and the App Store. These apps allow you to convert your selfie or any other photo on your device. The ability to turn oneself into an emoji is a lot of fun.
Can non Nitro users use animated emojis?
Within the boosted server, users who do not have Nitro can use animated emojis that are stored in the server.
How do you get Nitro emoji?
To use animated emojis in Discord, once you have subscribed to Nitro, you will be able to use a shortcode within chat, such as ": grinning," or click the emoji icon to the right side of the specified chatbox. Choose the animated Discord emoji that best suits your needs from the pop-up window that displays all of the animated emojis that are associated with your account.
Was this article helpful?