Netflix is the best streaming platform for everyone to chill and enjoy. Netflix is a great way to have fun because it has a lot of movies, TV shows, and games.
There are apps for PCs and mobile devices that let you watch it, but you can also watch it right on your Chrome browser as well.
But sometimes the platform doesn't have few features we need. For example, watch party and movie information like on Amazon Prime. If you use Netflix on Chrome, you'll be glad to know that it's easy to find extensions that can help you with your needs.
It can be hard to find reliable ones that work. There are many extensions you can add to make your experience better.
1. Enhancer for Netflix, Crunchyroll + Automatic Tracking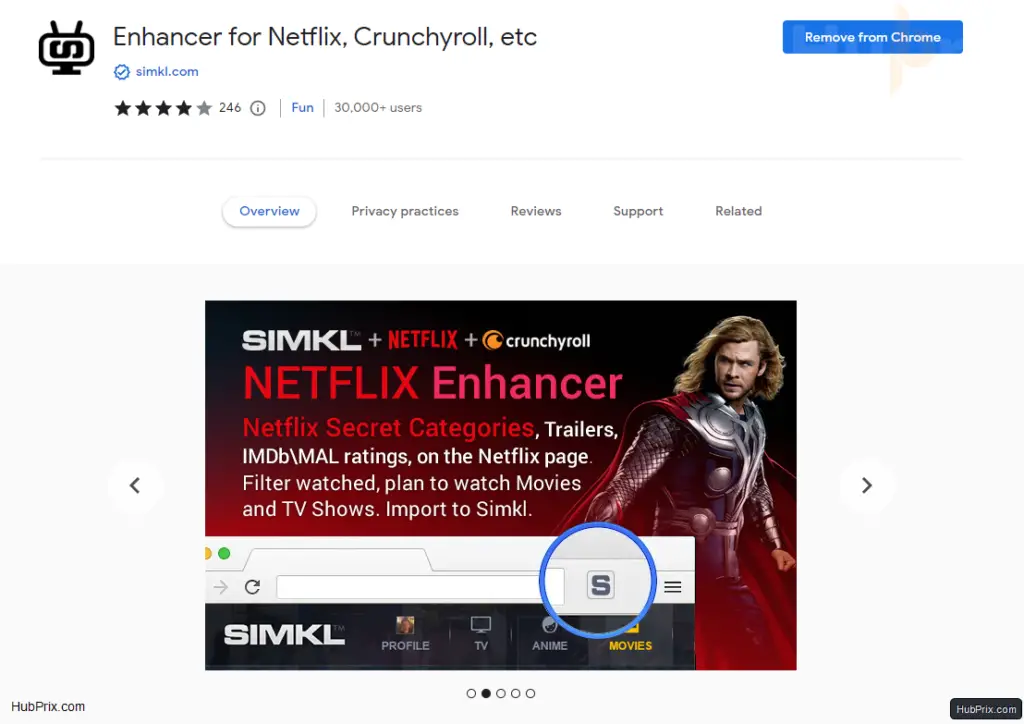 You might have heard about SIMKL which is a advanced automatic tracking website for movies & Shows. The website also provides an amazing All in one plugin of various amazing feature for Netflix, Crunchyroll and other amazing OTT platforms being added.
On the Netflix page, you can see trailers, IMDb and Simkl ratings, secret categories, and a lot more. Netflix or Crunchyroll can be linked to Simkl.
2. Netflix Hidden Category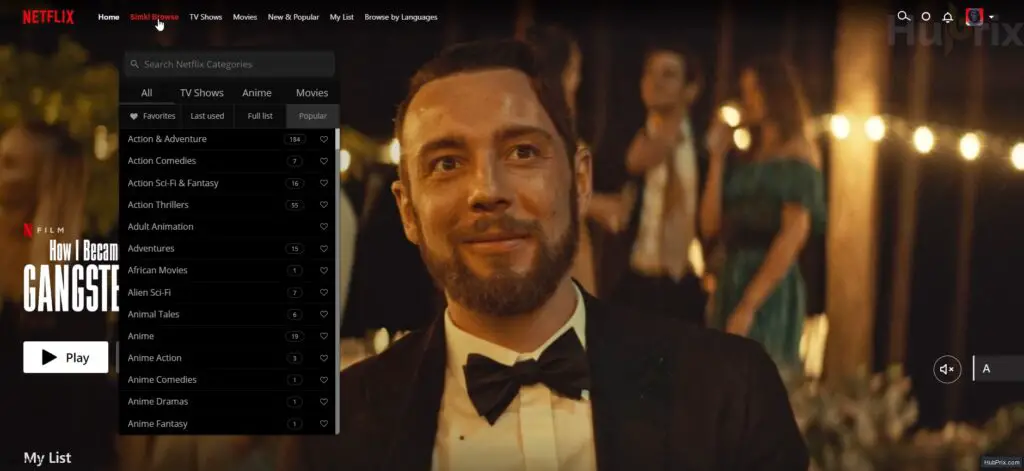 Netflix has a lot of hidden sections & Categories if you are not aware of it. If you don't know what they are, here's a list: Netflix divides each movie and TV show into smaller categories, like "Alien SciFi," "Anime Horror," "Boxing Movies," and more.
You can either type the secret code for Netflix genres into the URL by hand or use the Netflix Categories extension to skip this tedious step.
3. Netflix Viewing Stats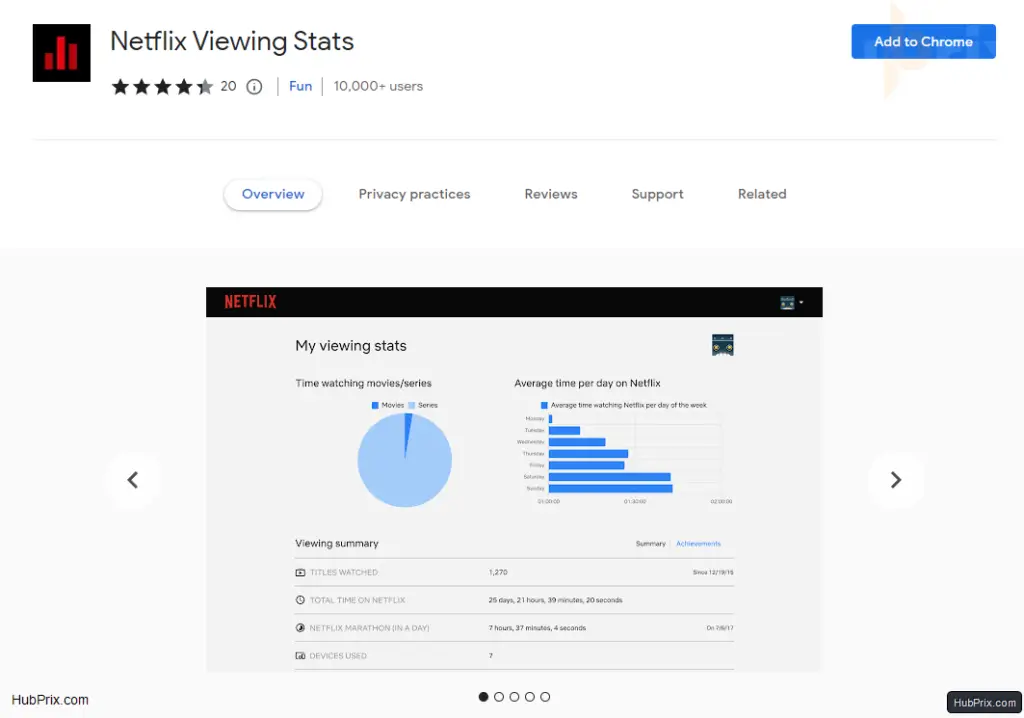 Netflix Viewing Stats adds a button to your extension tab that lets you quickly look at your Netflix data with just one click. This feature takes information from Netflix's official site and uses it as a shortcut.
The tool tells you what you've watched recently and gives you a quick graph that compares how much time you spent watching shows and movies. It also gives you a weekly report of how much time you spent on an OTT platform. You can also get the information in a CSV file.
4. CineLens (Netflix Lens)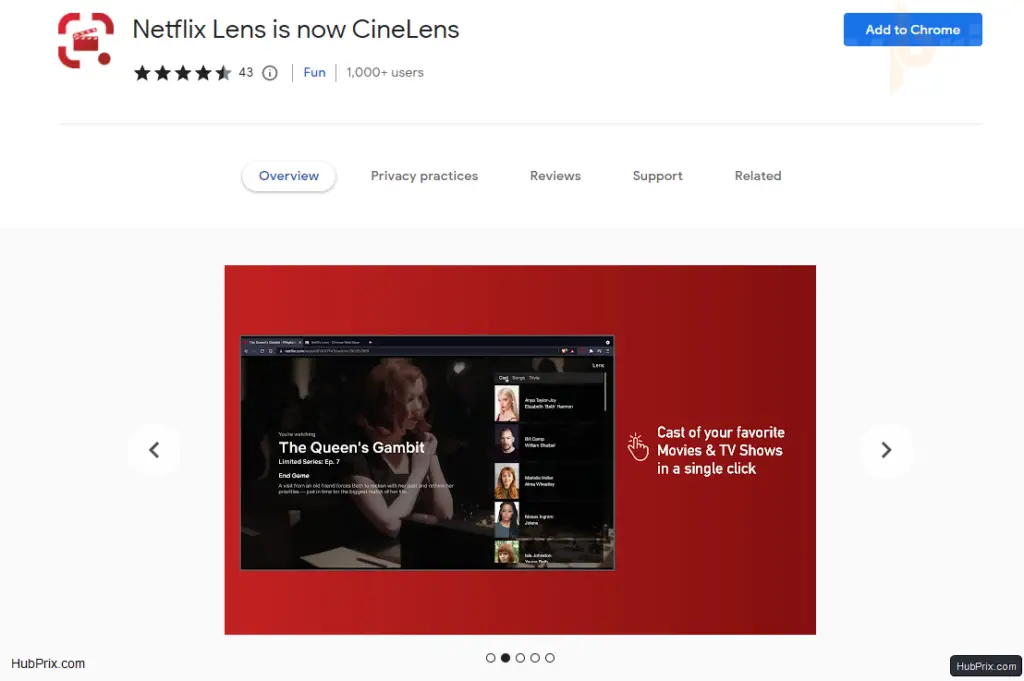 CineLens, which used to be called Netflix Lens, is an extension that movie fans can't do without. There's a fun feature on Amazon Prime that shows you information about the actors in the scene you're watching. But Netflix's platform is missing this useful feature.
5. Netflix GIFs Using Chrome Capture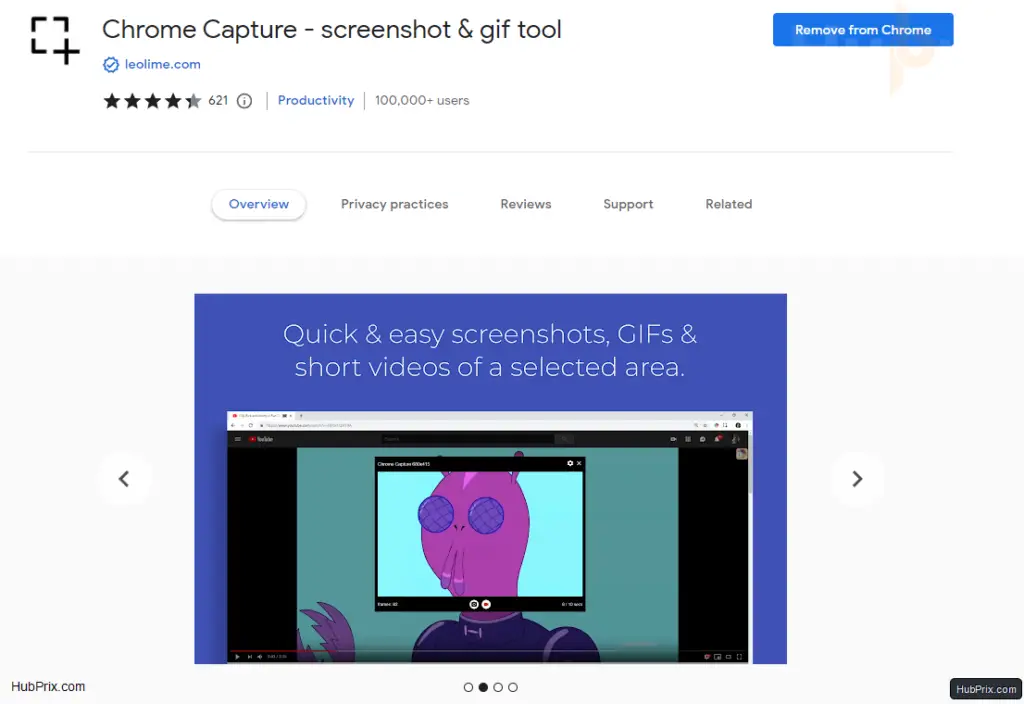 If you've seen a movie or Tv Shows clips made into GIFs and wondered how people make these crazy kinds of funny memes, here's how.
Netflix GIFs is a quick way to turn small clips from Netflix movies and shows into a GIF image. Then you can tell your friends about it and brag a little. Most importantly, you can use Netflix GIFs to make moving images for other sites as well.
6. Netflix AutoSkip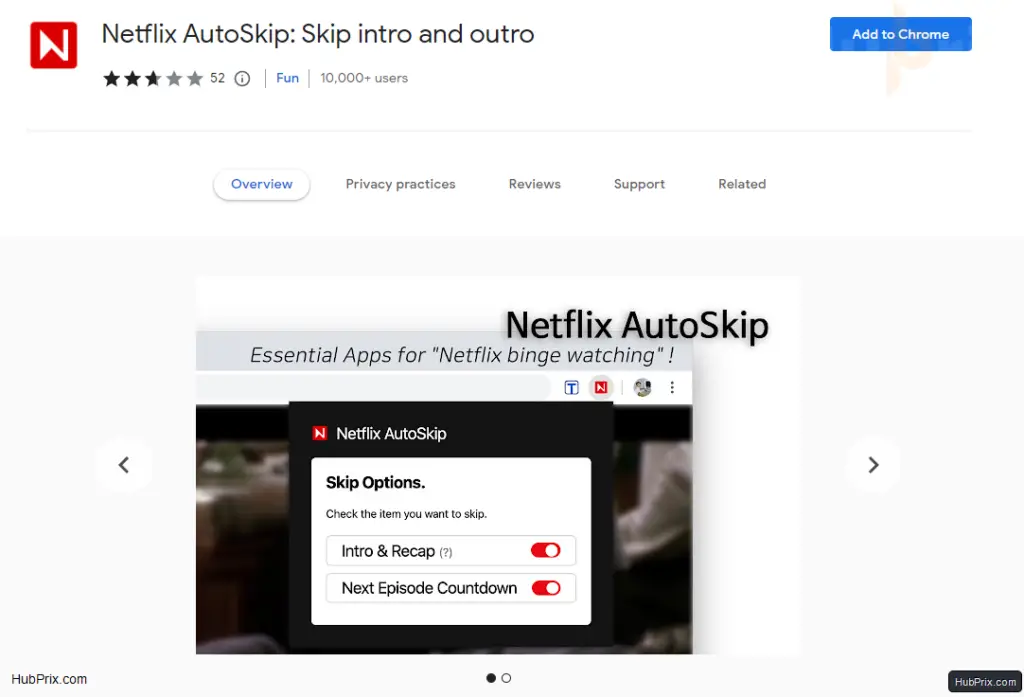 Netflix AutoSkip will help you if you like to watch your favourite show all at once and don't want any breaks. The extension is easy to use and has few important long-requested features from fans.
It lets you choose if you want to skip the show's introduction, recap, and the countdown to the next episode.
So, when you finish one episode, you can go right to the next one without stopping your rhythm.
7. Custom profile picture for Netflix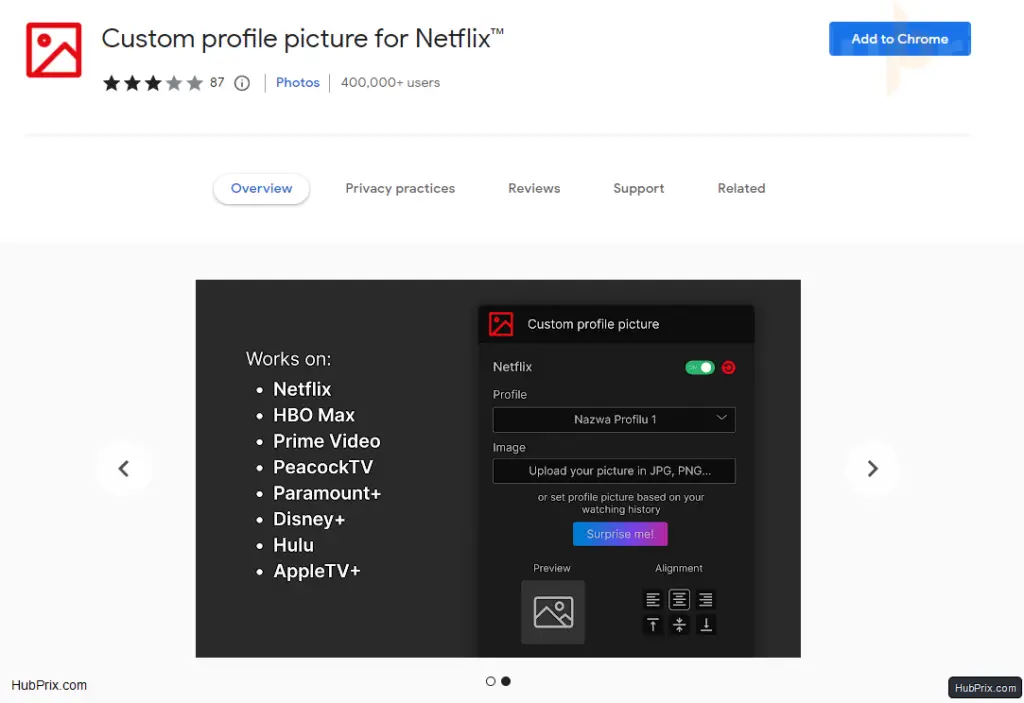 This extension is for you if you like to make things as unique as possible. You can make and delete profiles on Netflix, and you can choose a picture for your profile from the options that are there. But if you are very picky about further customization, you won't like how few choices there are.
Here comes the extension for "Custom profile picture for Netflix." It lets you use a picture that is less than 5 MB as your Netflix profile picture.
The only problem is, the feature only works on the Chrome browser, so the picture won't show up on any other devices. Still, this extension will be helpful if you use your browser to watch Netflix a lot.
8. Netflix Picture-in-Picture Control Button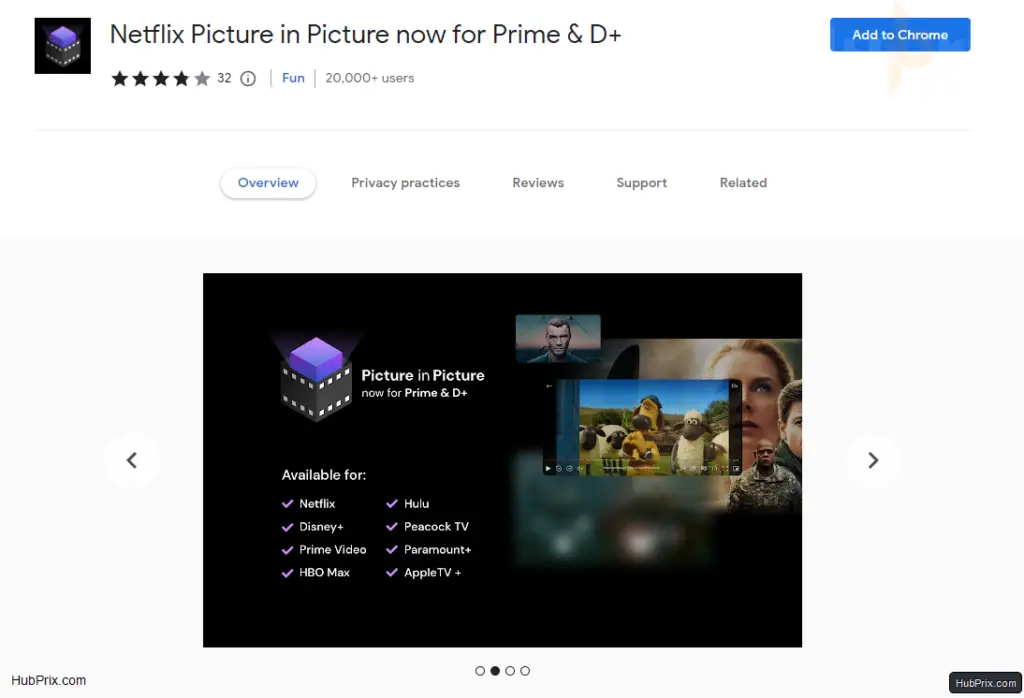 This feature is like the small pop-up on YouTube. If you want to use a similar feature, here's how to watch Netflix without anyone knowing. The Netflix picture-in-picture control button is a smart Chrome extension that lets you play content in a small pop-up window.
9. Netflix Flip
Netflix Flip lets you rotate your viewing window without physically tilting your screen or putting yourself in awkward positions so you can watch TV while laying on your side.
You can flip, spin, and zoom Netflix to watch it in bed. You can turn it to any angle or look at it completely upside down.
The eternal question: How can I comfortably look at my laptop screen when my head is angled against the pillow?
You no longer have to struggle because this extension lets you turn the Netflix viewer so that it's again horizontal without cutting off any of the video content.
10. Netflix Color Plus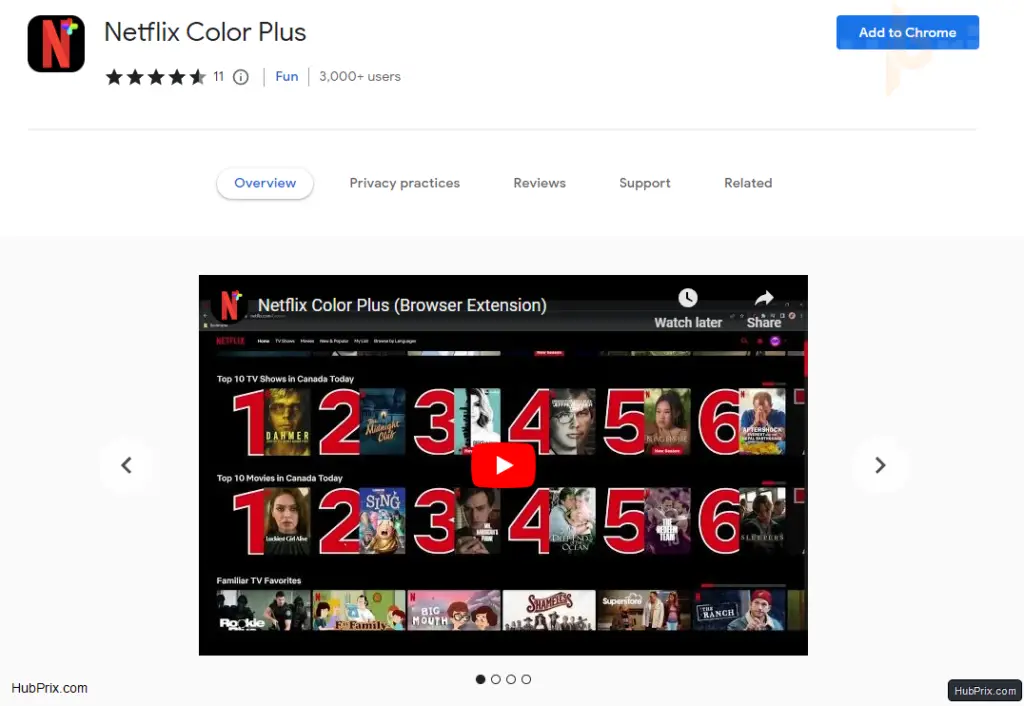 Netflix Color Plus is a fun Chrome extension that lets you change a few basic Netflix user interface settings.
Some of the features I liked were the visible page numbers, the round profile picture, and the "hide top promotion" option.
As simple as the features sound, they show you page numbers above each list of titles, make your profile picture a circle, and hide the big banner on Netflix's homepage, respectively.
11. Video Adjust for Netflix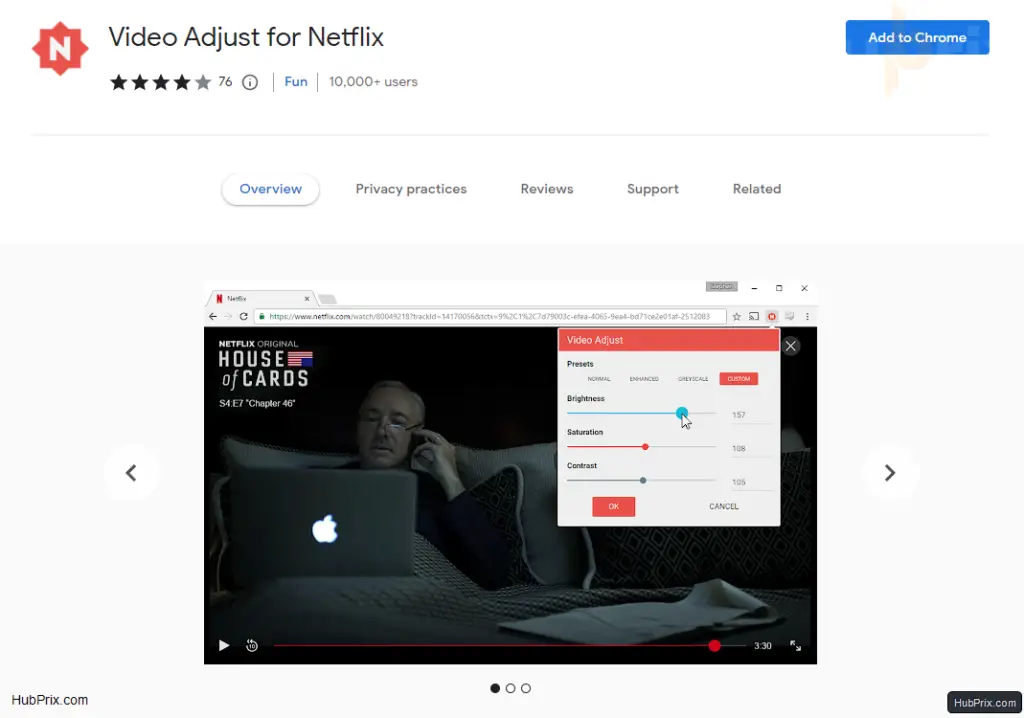 Video Adjust for Netflix can help you if you have trouble seeing or if some scenes in a show are too dark for you to see or color blindness situations.
With this small add-on, you can change the brightness, contrast, and saturation of Netflix videos while they are playing. The settings won't affect the homepage of Netflix or any other tabs you open.
12. Teleparty (Previously Netflix Party)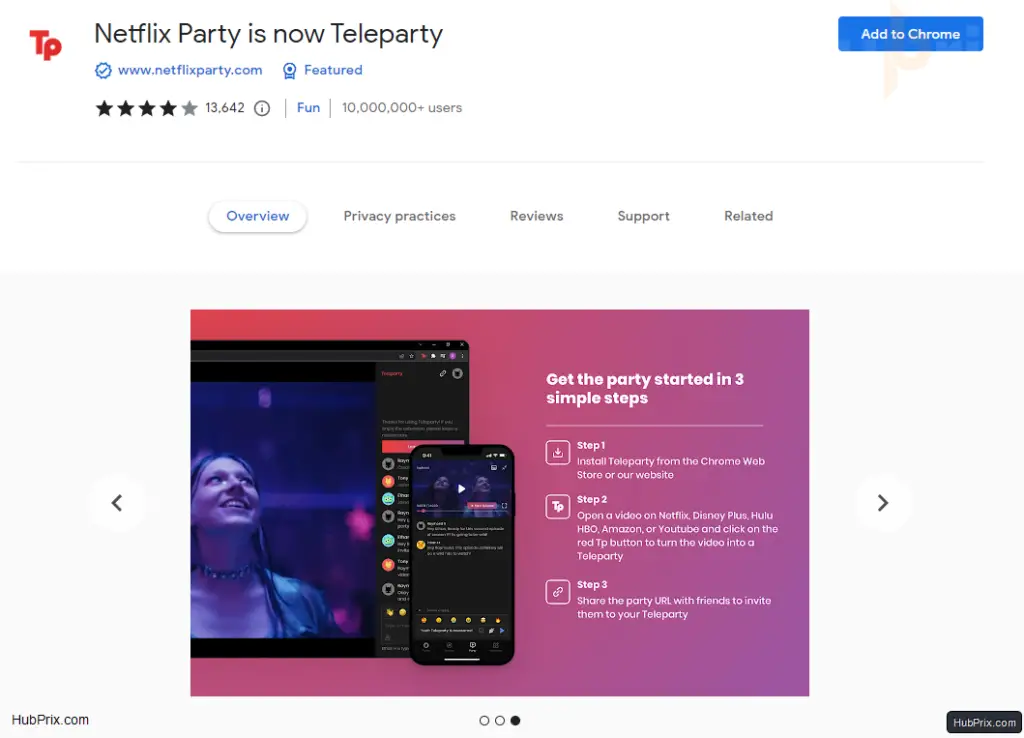 Teleparty, which used to be called Netflix party, is one of my favourite and most useful Netflix add-ons. The strange tool lets you sync up and watch any Netflix show or movie with your friends while you chat with them at the same time. You only need the extension and a Netflix account that is still active.
13. Flickcall: Netflix Party with Video Call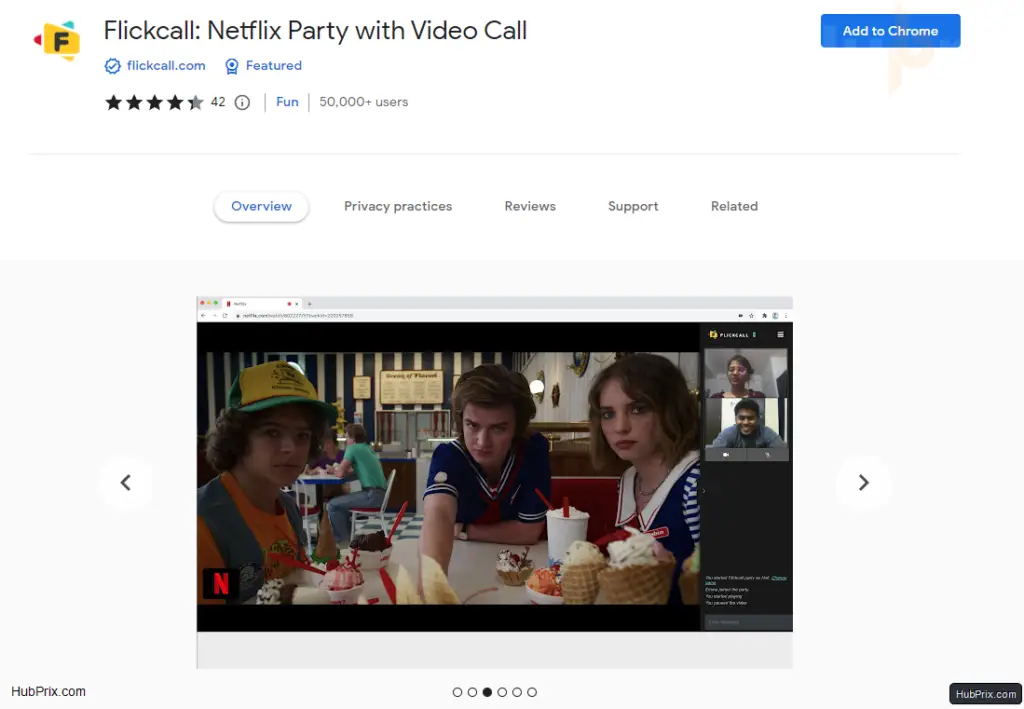 If watching Netflix with your friends through Teleparty gets you excited, Flickcall takes it one step further, with the Video Call feature.
With this helpful extension, you can set up a "watch party" and invite several people to it. You can choose whether to let them control the playback or to do it yourself. Also, the extension keeps track of how the video is played, so you can see if someone skipped, paused, or went to the next scene.
14. Language Reactor (Learn New Languages)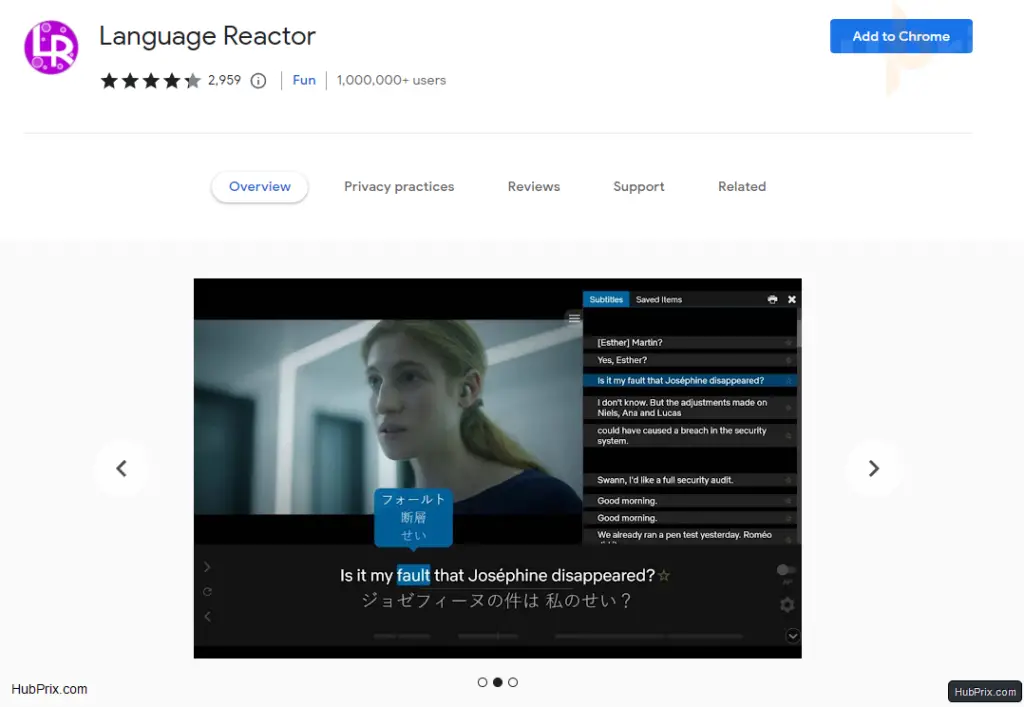 Language Reactor is a must-install tool on Chrome if you want to learn a new language.
It asks you to choose your native language, and once you do, you can watch any Netflix movie or show that is available in your country. The tool plays English subtitles and the subtitles in the language you choose at the same time so you can understand the translation.
15. Netflix 1080p Quality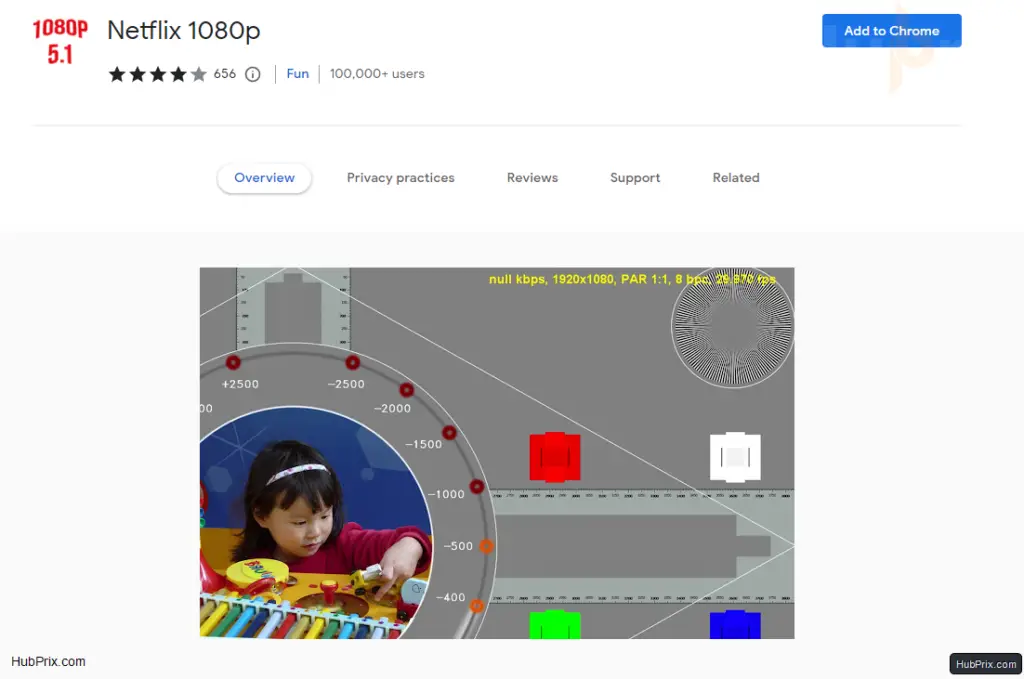 You may have noticed that the sound and HD video quality of Netflix on a Smart TV are better than on a computer. Your PC might not have the codecs or system tools needed to play that quality. Netflix 1080p upgrades your Chrome browser to force the video platform to play in 1080p with 5.1 audio sound.
If you're watching on an older PC with out-of-date drivers, you can use the extension to change things. When you use the recommended settings that Netflix 1080p gives you, it adjusts the visual settings for your operating system automatically.
16. Trim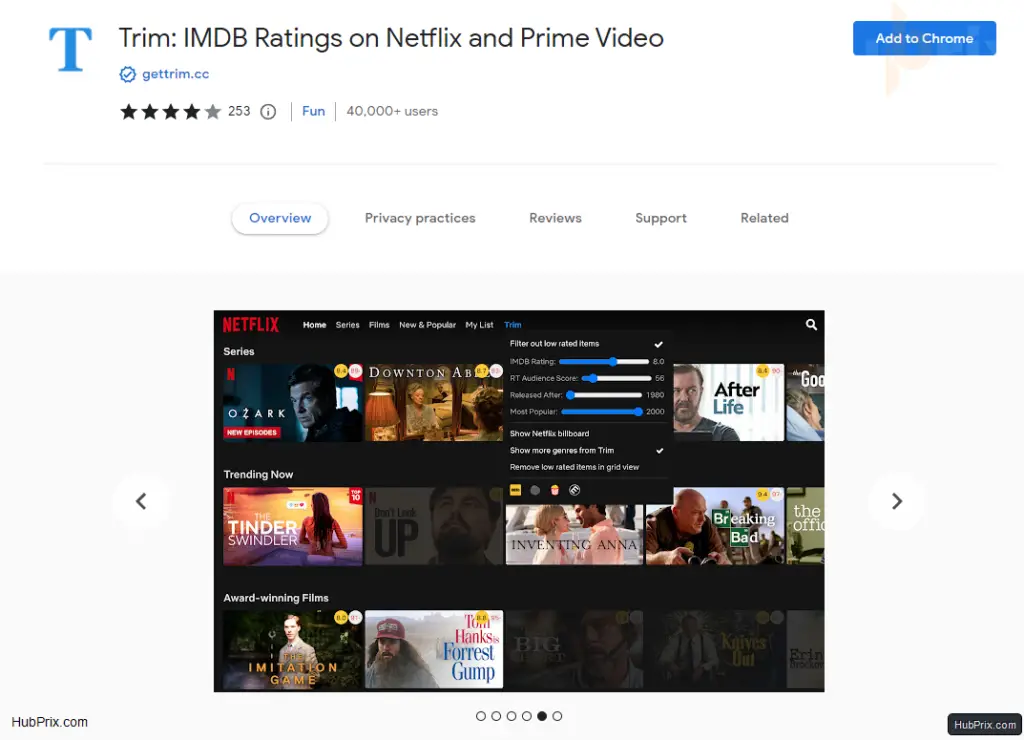 This is one of the best Netflix add-ons out there. As most users depend on website ratings to decide whether or not to watch a movie or TV show. The extension gathers movie ratings from popular independent sites like IMDb, Rotten Tomatoes, Metacritic, and more.
You can also skip over shows that don't interest you with Trim or fade them using filters.
Trim makes an extra tab appear for the hidden Netflix categories and turns it on. You can quickly find your favourite genre by clicking on the "Genre" drop-down menu and choosing a category.
17. Netflix Extended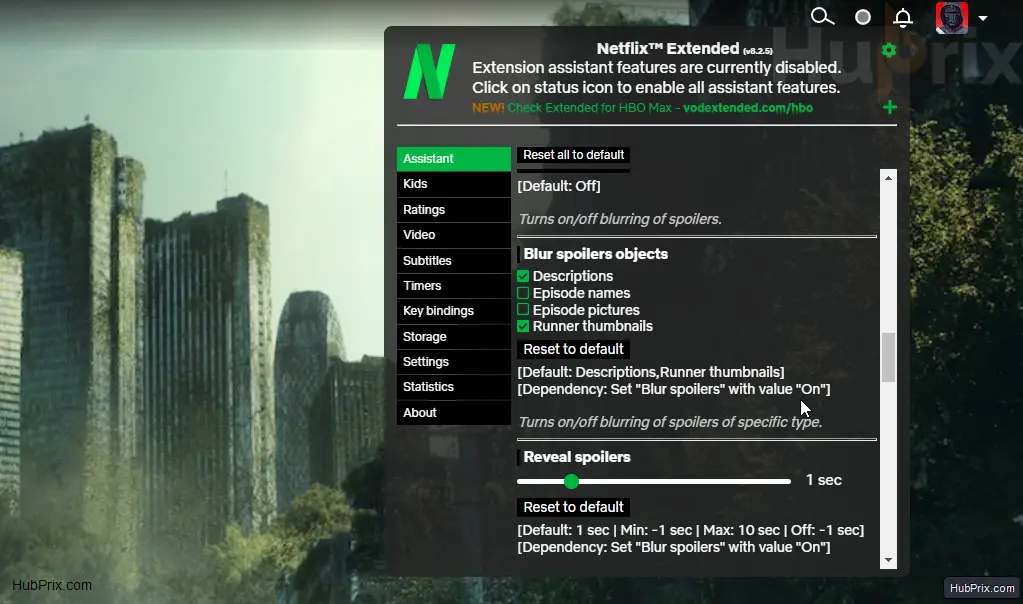 Netflix Extended gives you a lot of extra settings for Netflix, just like the name, more extended features.
F = fullscreen
Esc = exit full-screen
M = Mute
Up Arrow Key = volume up
Down Arrow Key = volume down
Arrow Right = fast forward 10 seconds
Arrow Left = rewind 10 seconds
Spacebar = start/ stop
This Chrome extension adds extra keyboard shortcuts for things like the next episode (N), the previous episode (B), random play (R), exiting the player (Esc), and more. Review aggregator sites like IMDb and Rotten Tomatoes also have ratings for the content. Other Features also include:
More Subtitles setting
Font setting
Zoom ratio
Review aggregator
Key bindings
Anti-Spoiler
and more
18. Wachee VPN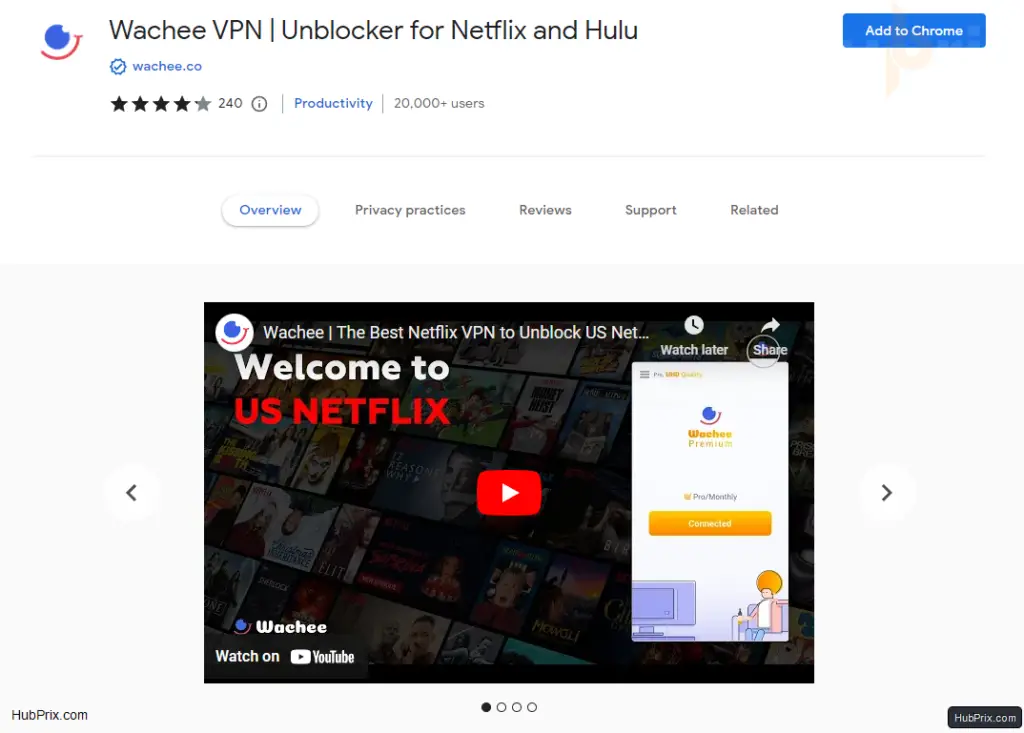 Some shows and movies aren't available in every country, which is a shame. Netflix found out that people were using regular VPNs to watch restricted content, so it now shows an error screen telling them to turn off their proxy.
Wachee says that Netflix won't block its VPN, so people can watch any Netflix show or movie from anywhere in the world. The basic plan is free, but if you want to stream in better quality, you have to pay Wachee.
19. FindFlix: Netflix Secret Category Finder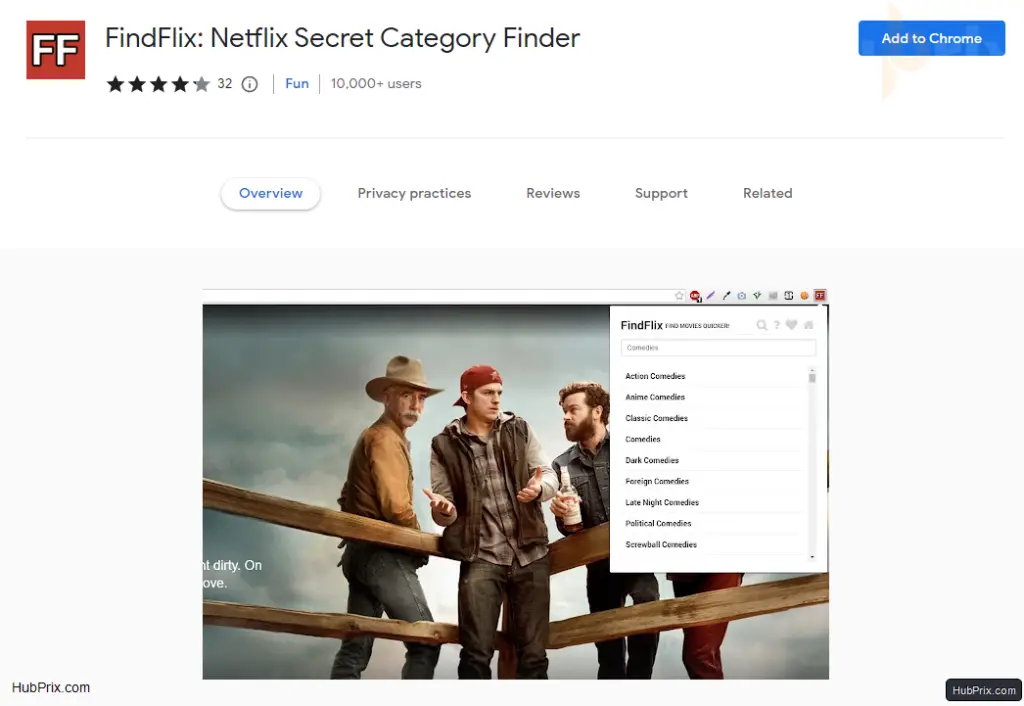 Netflix is like a treasure chest full of movies and TV shows. With the FindFlix Chrome extension for Netflix, you don't have to get dirty to find perfect show.
This Netflix Chrome extension helps you narrow down your searches for movies and TV shows on Netflix. With the extension, you can look through secret Netflix categories if you want to find a certain show.
20. Super Netflix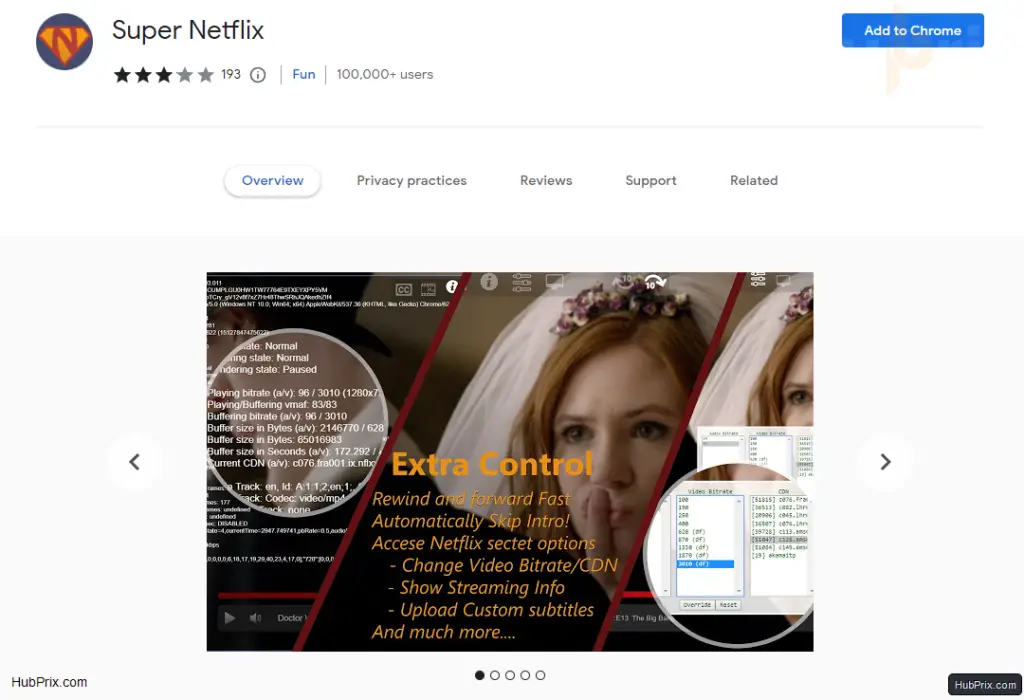 Netflix does have a lot of movies and TV shows, but, let's be honest, the fact that you can't change anything about it is annoying.
Wouldn't it be nice to have options in Netflix like Change video quality, Control video speed, Upload custom subtitles, and much more?
With the Super Netflix Chrome extension, you can now do all of these things. The extension is full of features that will improve the way you watch Netflix.
21. Netflix profanity filter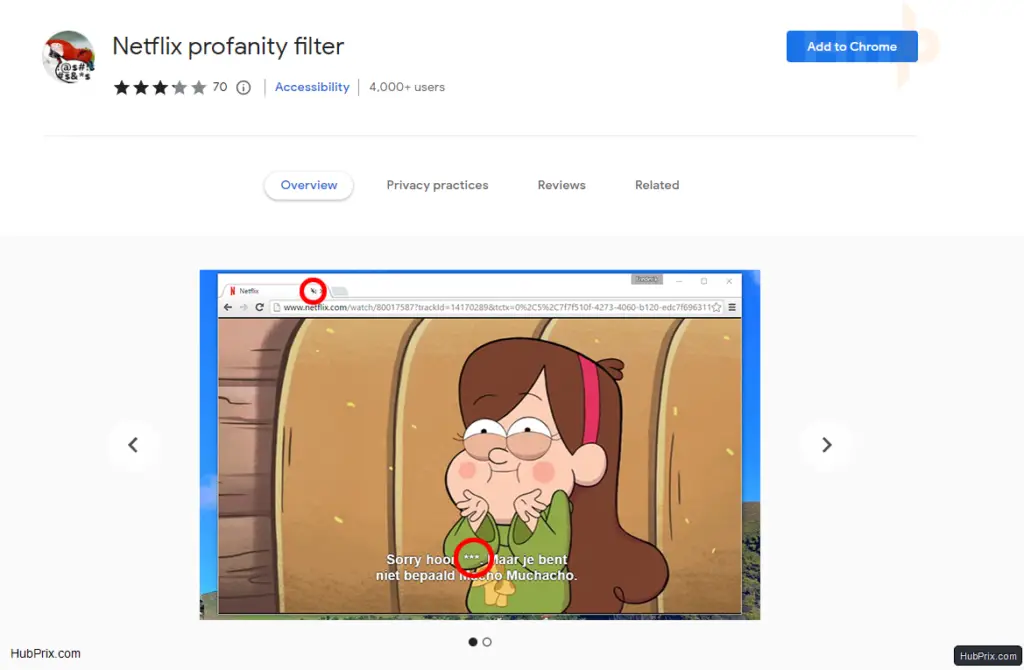 If you want to watch a Netflix movie with your family but don't want your kids to hear bad language, there is a Chrome extension for Netflix that can help. The Netflix Profanity Filter extension does just what it sounds like it does. It cuts off subtitles and mutes the sound when the movie or TV show you are watching contains swear words.
22. ShuffleFlix
If you watch your favorite shows over and over again like I do, whether it's Kaleidoscope or Friends, here's an extension for you.
Once downloaded, it adds a shuffle sign to the playback bar in the bottom right corner of the Netflix screen.
So, if you have six seasons and don't know which episode you want to watch, you can just relax and hit the shuffle icon.
---
Some of the Netflix extensions for Chrome that are in the Chrome Webstore used to work with Netflix at one point. Since they came out, Netflix has changed, so they no longer work the way they were supposed to. Hope you enjoy our article, make sure you share it with those who want to enhance their Netflix.
Was this article helpful?