Top.gg is a discovery, empowerment, and acceleration platform for communities and innovators. Top.gg started as a single list focused on the top Discord Bots. Now, almost 5 years later, we have become the discovery layer for Discord communities and integrations, helping millions of people all over the world navigate millions of Discord Bots and Discord Servers. Top.gg is used to bring people together and has become a vital part of navigating Discord and hopefully, in the near future, the metaverse.
What is Top.gg?
Discord Bots will be rebranding to TOP.GG, Top.gg was previously knowns as bot.top.pw, and with the successful launch of Top.gg which is taking over the Discord Server listing niche, with more than 100k Discord servers and various Discord bots on its platform.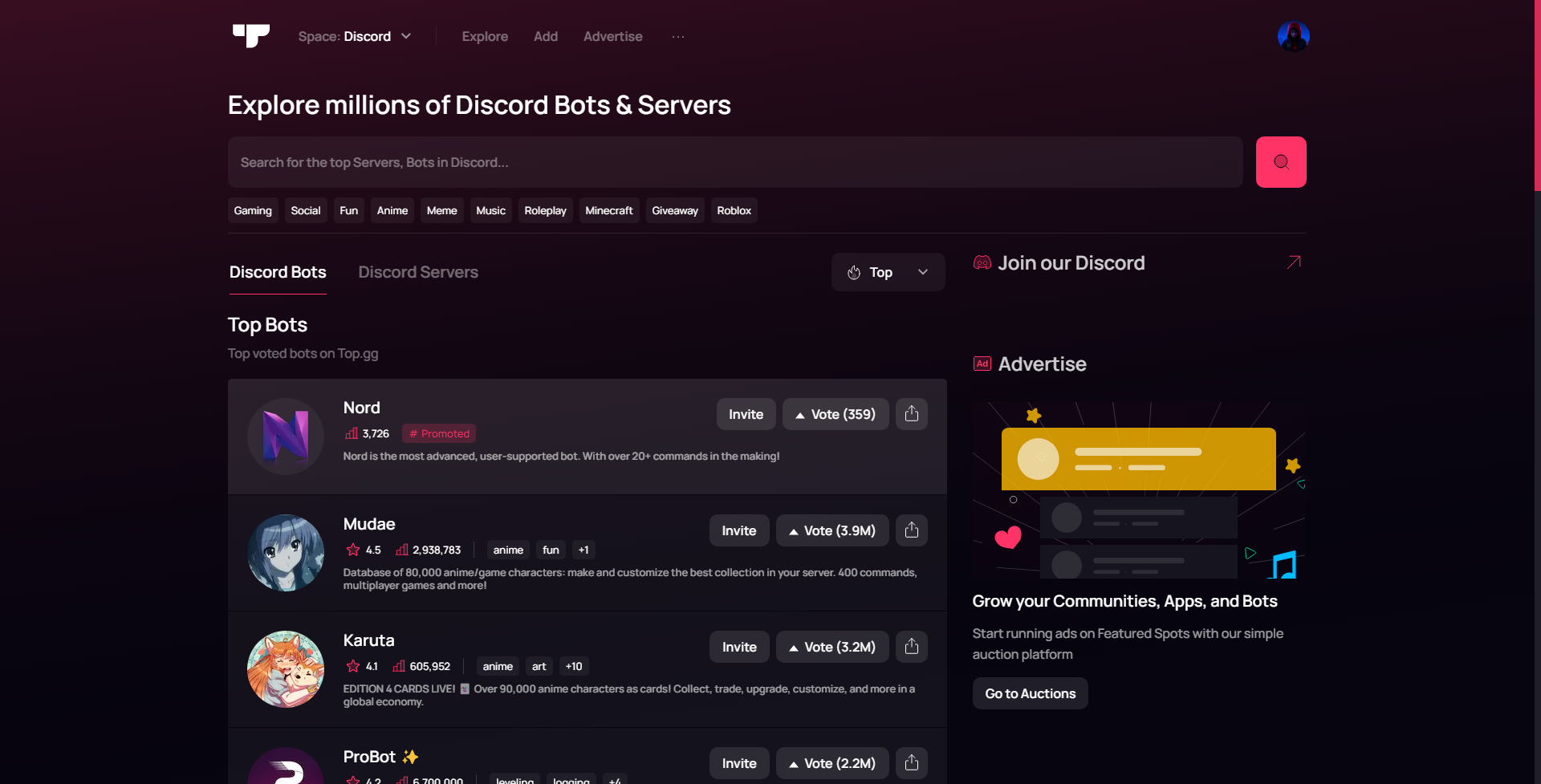 [wpsm_top postid="2257″]
Is it Legit and Trustworthy?
Top.gg is a really good place to find discord bots and discover various servers, I do recommend and prefer everyone to use such a website for the discovery of Discord Server and bots from these legit websites! Some bots can be malicious and could ruin your server, but in Top.gg all the bots are carefully examined before getting posted here!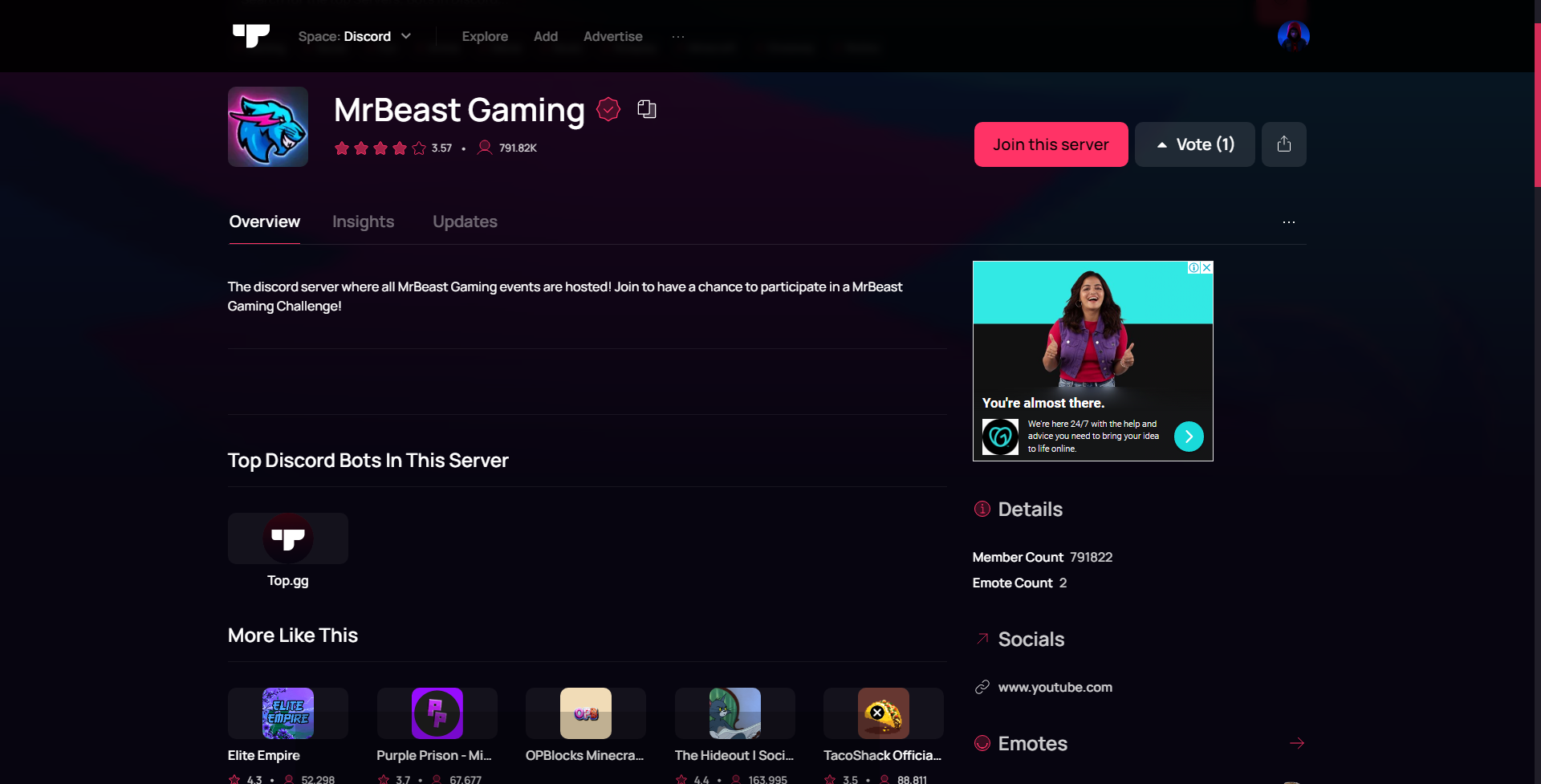 Is Top.gg Free to use?
Top.gg – you can list your bot for free and get your community to vote for it. This way it rises in our listings and gains visibility. For a visibility boost, you can also try our Auction for promoted listings!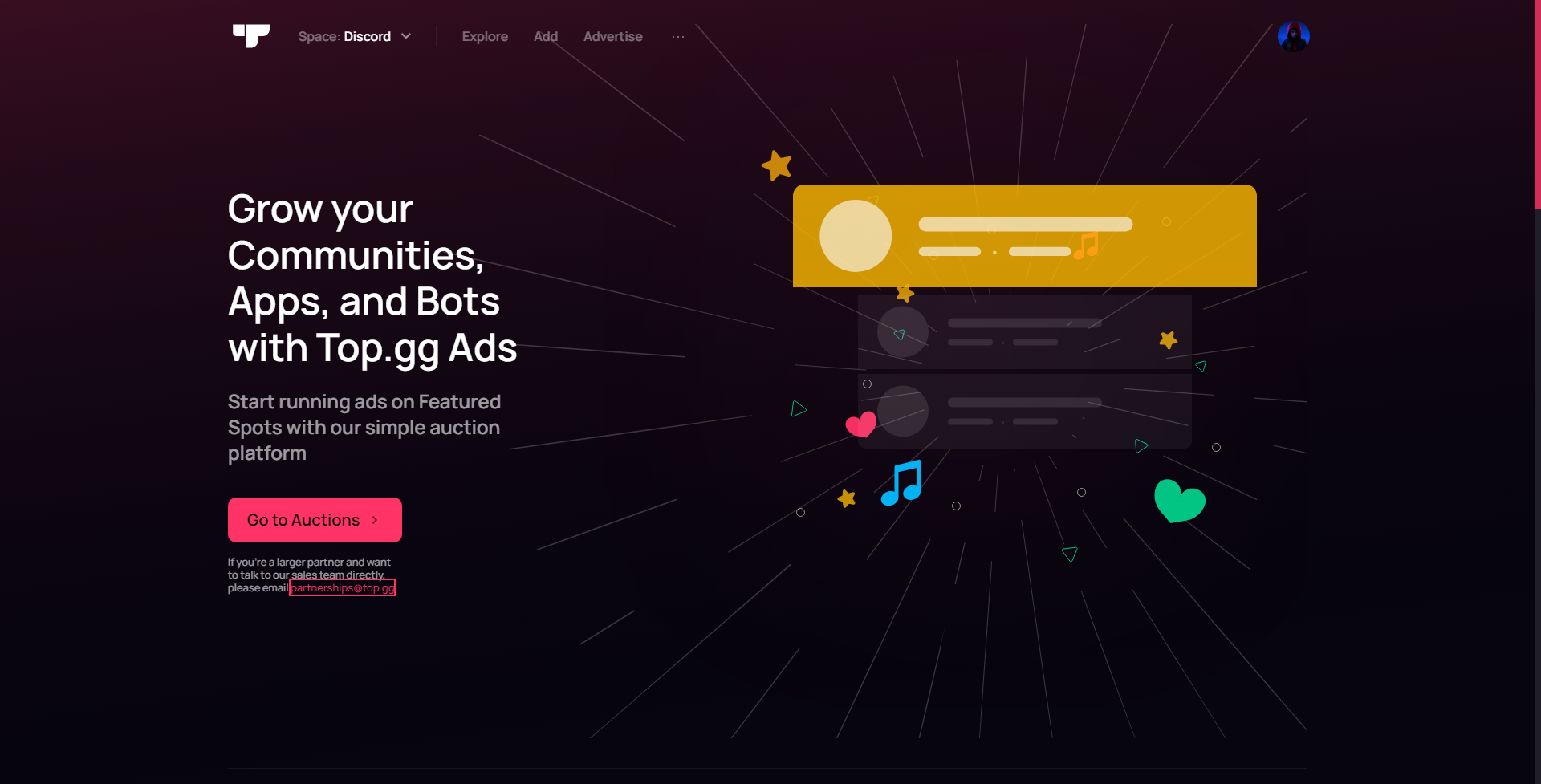 [wpsm_woobox id="2257″]
Teams on Top.gg
Highly request feedback on Top.gg was the implementation of the Team feature, which allows both Discord server and bot owner to easily add a user to collaborate on a project with various responsibilities and permission which can be provided. However, it still has various bugs and initial rollout of updates every week.
Auctions on Top.gg
The auction which is an advertising feature on Top.gg, is still in beta stage testing for a long period now. Everyone has access to this feature, it removes the ticket feature and email support for advertising on the website. Making this more efficient and easy to advertise on the website based on the CPM bidding experiment.
Was this article helpful?