As Discord continues to get more users and become more popular, more and more servers that users can join are being made available. But it can be hard to find certain public servers.
Thankfully, this is where discordme comes in handy.
DiscordMe is a website that helps people find Discord servers. It is also sometimes called a "discovery tool." The site is in charge of hosting more than 50,000 servers, and it also gives users a lot of control over how visible their sites are.
With the DiscordMe website, you can look through more than a thousand different Discord servers to find one that fits your needs. This website is similar to a different version of the Disboard website.
How to add a Discord Server on Discord.me?
DiscordMe is a site with a lot of servers. Adding your server to the list can help you get people to join it.

On Discordme, adding a server takes about 10 minutes, and you need to explain as much as you can about what your server is about. So that it was easy to find in a search.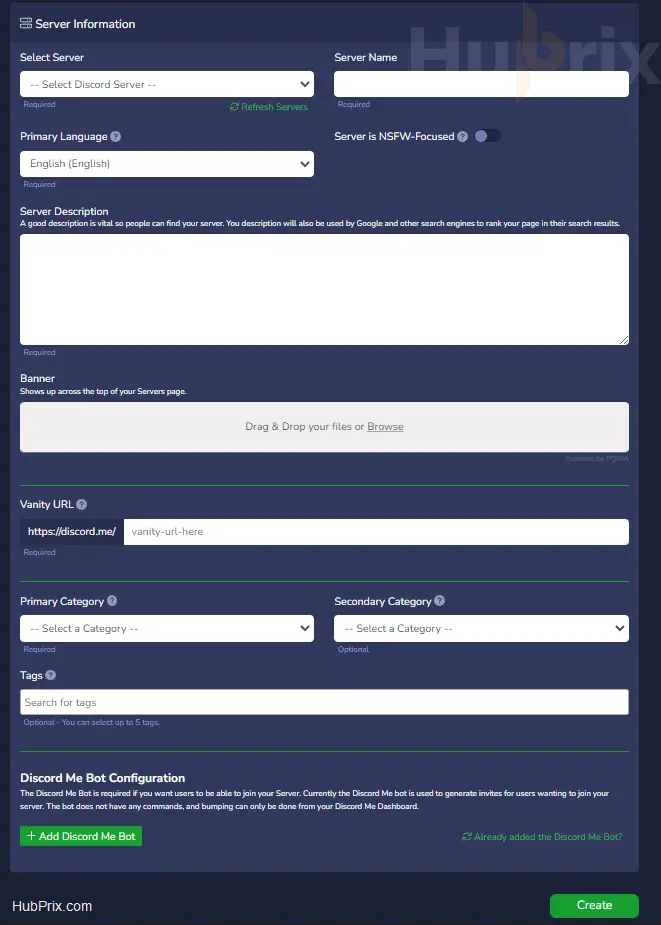 You also need to add the Discord Me Bot to the server in order to set up a permanent link through the bot. You can turn on Bot Protection to stop your server from being attacked by bots.
After you've filled out all the information and claimed the vanity URL, click on "Confirm."
Congratulations, your server is now on DiscordMe.
How to Get More Users Join Your Server on DiscordMe?
DiscordMe gives you every official way to grow your audience in order to get your server more attention and help it grow.
Upgrade
Bumping System
Tags
Top Ranks Auctions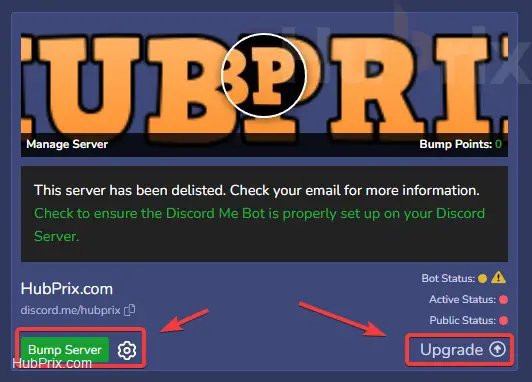 Upgrade
You can find the upgrade feature on the server dashboard. This feature lets you grow your server by automatically bumping it. And give your server a new, different look that would make the user click on it.
Bumping System
It is a common feature of search listing systems that bumps up your server so that other users can find it when they search. When you bump your server, it gets more attention on Discord Me. You can bump up to four times a day, once between each of these times:
00:00 UTC – 05:59 UTC
06:00 UTC – 11:59 UTC
12:00 UTC – 17:59 UTC
18:00 UTC – 23:59 UTC
Tags
Tags can be very helpful if you want to make it easy to find things on your server. You can grow your server by using tags like "Gaming | Community" and "unique tags."
Top Ranks
To get your server as high in the rankings as possible, you should bump in every window after the weekly reset. Then, bump as early as possible in each window where you want to compete for the top ranks. When the number of bump points is the same, the fastest bumper gets the top spot.
How to See Statistics of your server on DiscordMe?
There is a server insights feature built into Discord, but if you still want to know how many people have seen or clicked on your Discord.me vanity link, you can do that too.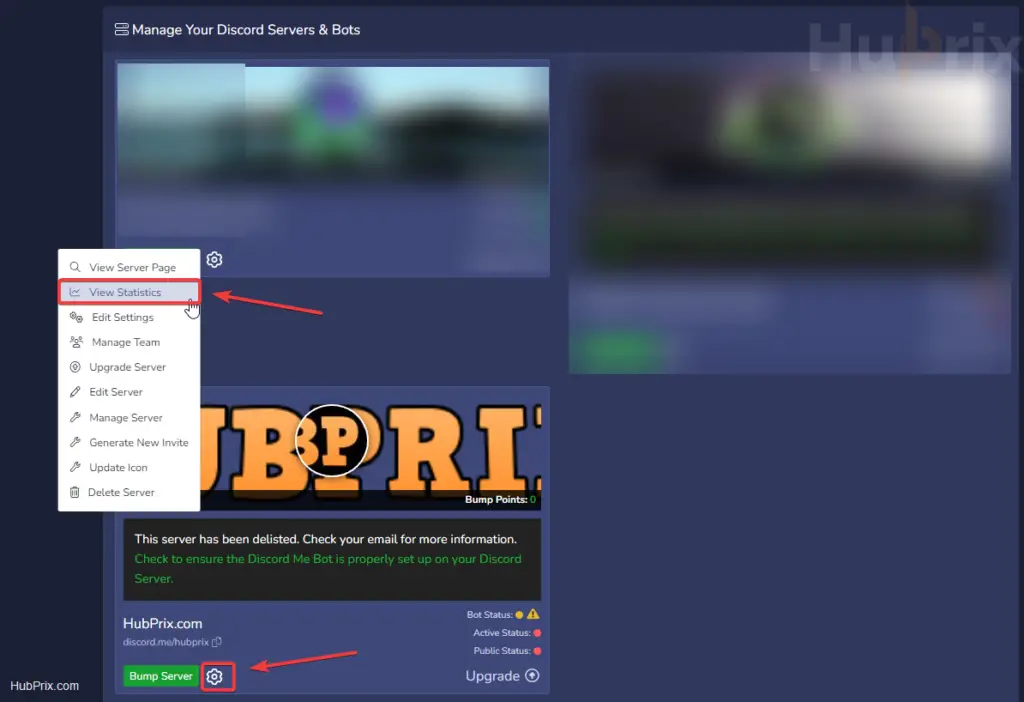 How to Advertise on DiscordMe?
If you want to spread the word about your campaign on the discordme page, you can do so automatically through the website or by sending a message to Shylor#0001.
Ad Sizes
At the moment, we have three sizes of ads: 160 (width) x 600 (height), 300 (width) x 200 (height), and 600 (width) x 250 (height) (height).
On browse pages and server pages, 160x600s are on the right side.
Under the description on server pages and mobile browse pages, you can find 300x250s.
At the bottom of server pages, you can find 600x250s.
Ad Prices
1000 impressions cost 50 cents, and a minimum of $5 is required.
Prices might be different depending on the niche and the content, but the prices listed above are what sources say are likely CPM prices.
Check out these pages for more information.
https://discord.me/server/premium
https://discord.me/auctions/master
Discord Me Auction & Premium Explained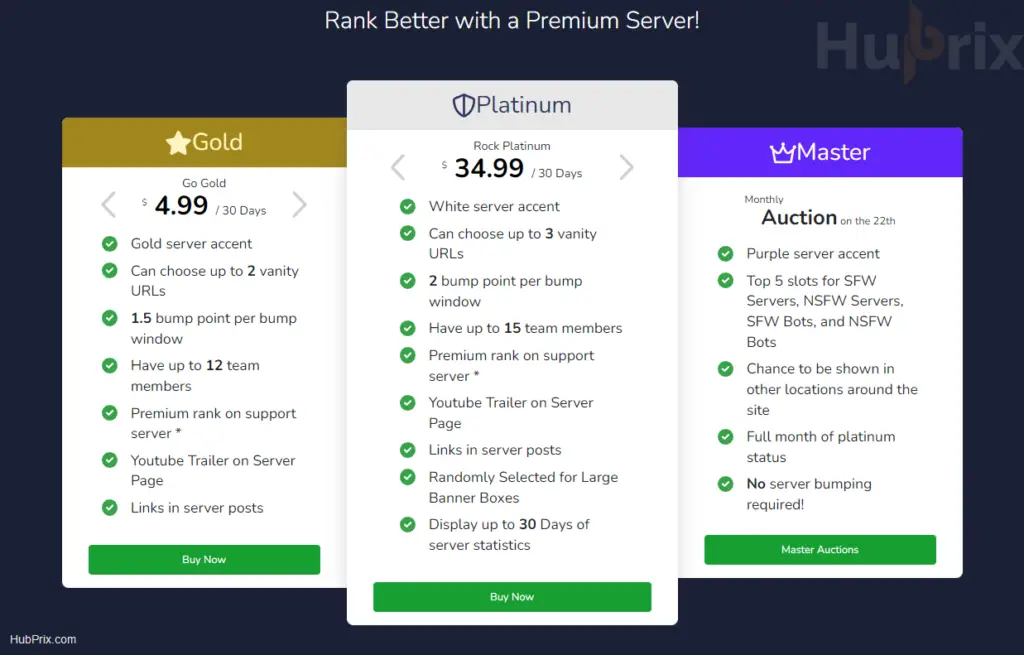 DiscordMe provides its users with a number of different plans and alternatives for expanding their Discord server, or, to put it another way, for advertising your Discord server to a large number of people.
Conclusion
In my opinion, DiscordMe is practically flawless; nevertheless, the corporation that owns the site ought to commence the development of affiliate or partner programmes on its sites, as this can assist the site in expanding further. It is strongly suggested that you include your website in your profile on discordme.
Was this article helpful?