Both Social Platform was initially started for different purposes, and they have come a long way making various changes and implementing various features increasing more competitors in the market against other business.
If you are not aware, of these social networks how they got started:
Reddit: It was initially started as a news aggregation website and with time, it implemented various features, communities, communications, groups, moderation, etc.
Discord: It was initially started to target gamers and compete against the old Steam Chat system & TeamSpeak's expensive servers.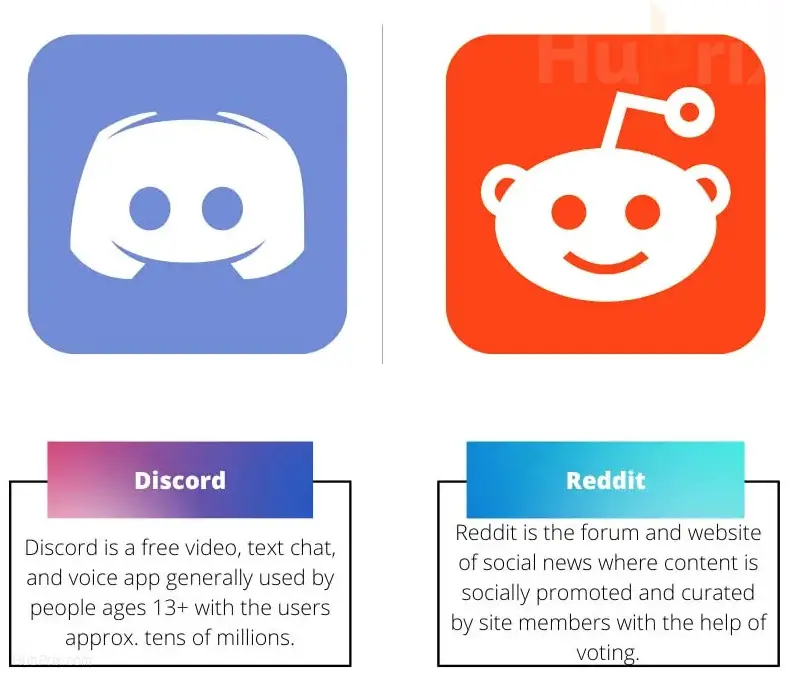 Now, the main question, that most users are asking is: What is the difference between Reddit Vs Discord?
Although, it's a no-brainer that Discord is slowly becoming like Reddit. For normal users, I can say that they are both social media sites, but when you open them, they are not the same. Most likely, Discord is a chat platform for gamers.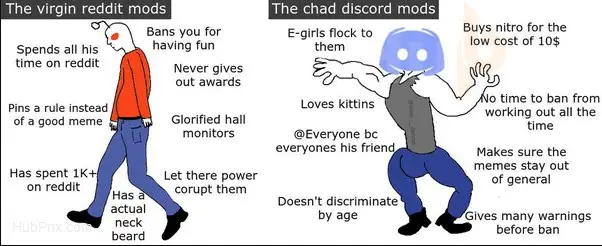 Reddit is not just a place to talk about games, it kinda become saturated and heavily moderated by virgin mods. It's sort of like a place to ask questions or do something similar.
Discord is almost the same as Facebook, but kids under 13 should not use it because it can be dangerous. Most of the time, Discord will be more fun because it's easy to make friends there.
I honestly use Discord more than Reddit, because it is user-friendly and easy to communicate.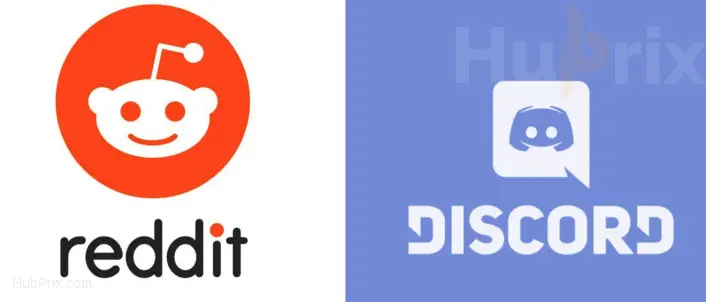 Reddit
Reddit has some benefits that make it worth using, but it also has some problems that people who want to use it should think about. Reddit was once in the Alexa top 10 most visited websites. Before deciding whether or not to make an account, it's important to know these things.
Advantages
Easy to Use
A platform that is good for business
It's easy to get traffic.
Reddit is a safe place to go online.
It keeps you up to date on what's going on in the world
Disadvantages
Reddit is a waste of time.
It's not controlled.
It seems badly put together.
You Must Be Original
Flow of information
Discord
When it first came out, gamers were the ones who were mainly using it. It gave them a way to talk to each other while playing together. But over time, it has become more popular and a place where fans can hang out and talk to each other. This means that Discord is now where people go to talk in real-time.
Advantages
Anyone can use it for free.
User friendly
Can be used in a browser. Good invite system with one click.
Bots and management tools that are free to use
Has support for VoIP with low latency
Video and text messaging are both possible.
Slack users are used to it.
Low effort brings out the mechanics.
Push notifications are on the Android app.
Support for syntax highlighting and Markdown
There are many ways to set member roles.
DDoS mitigation
Putting people in roles
Having the ability to link channels
Being able to make bots
Friendly rules for paying
Language localization
Out of the box, a dark theme
Disadvantages
Privately owned software
The developer's old company was sued for, among other things, privacy violations.
No self-hosting avaliable
Not just a "team chat" app.
Based on the fact that an electron = a lot of ram
Some functions are cut off and can only be used if you subscribe to "Nitro."
Very unstable on Linux; "Now Playing" status can be changed to something bad.
Anti-privacy licence terms
Main Key Point Difference Between Reddit & Discord
Both have a news section, but because Discord is more focused on gaming, it isn't used as much.
Reddit's news section is much bigger and more important than any other section. It has been growing for almost 12 years, making it the best place to find out about global trends, which many people look forward to reading about.
Reddit only lets you have one server per subreddit, but Discord lets you have more than one server per subreddit.
To do something similar on Reddit, you would have to make a whole new subreddit, which would take you a lot of time and work.
Both apps have news, technology, and updates, but Discord is better for making friends and talking to new gamers, while Reddit is better for finding out what's popular in different niches.
Was this article helpful?