Discord was initially started as a VoIP and instant messaging social platform targetting PC Gamers mainly had few competitors like Teamspeak, Skype, and Steam Chat. Discord provided the ability to communicate via voice calls, video calls, text messaging, media, and files, over time several amazing features were introduced like screen sharing, voice text chats, threads, and so on. With so many methods of communication like Facebook, Twitter, Instagram, Skype, Snapchat, Whatsapp, and many more. Discord stands out by providing amazing features and services free of cost.
As of 2021, Discord has over 150 Million monthly active users, 19 Million Active servers per week, and over 400 Million registered users on its platform and it is currently running as a Freemium Model.
Note: We will do our best to update this page regularly for any discord event or major changes in the company, make sure to bookmark/save this page. You can also use our research, but do not forget to credit our site.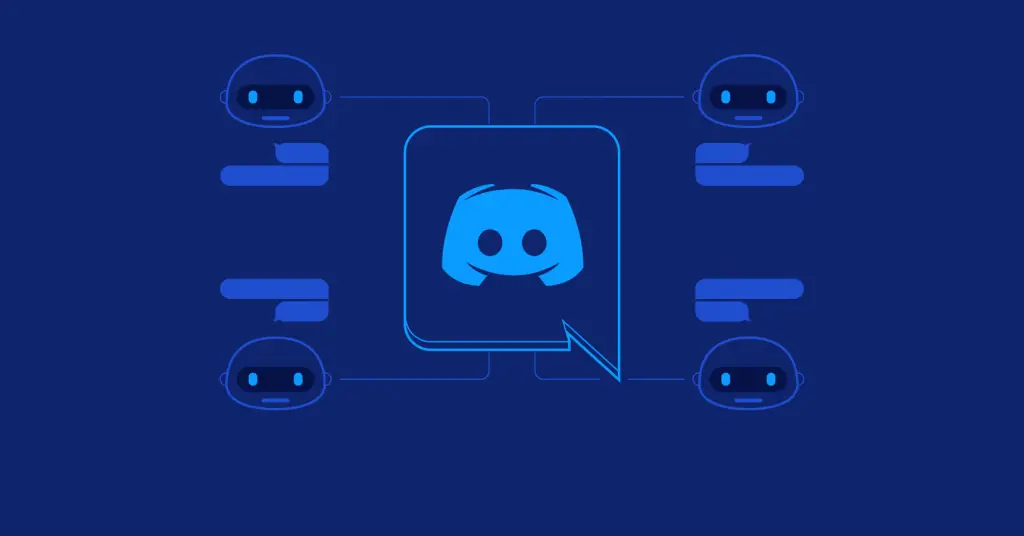 If you're looking for a communication platform that can be used by your community for gaming purposes, or for general chat purposes, Discord is a great option, in this article from HubPrix we will provide you indepth details. It's free to use, reliable, and has many features that make it powerful and versatile. Discord is about giving people the power to create space to find belonging in their lives. We want to make it easier for you to talk regularly with the people you care about. We want you to build genuine relationships with your friends and communities close to home or around the world. Original, reliable, playful, and relatable. These are the values that connect our users and our employees at Discord.
Discord's History
Discord has come a long way in its journey from being a voice-over-internet protocol ( VoIP ) service to becoming the largest chat platform, kind of like social media for gamers. It is slowly also targeting the different fields of the market as well apart from gamers.
The social gaming platform was founded by Jason Citron, who is also known as the co-creator of OpenFeint, a social network for gamers using iPhones. He eventually sold the OpenFeint technology to the giant Japanese social networking service, GREE, in 2011 for US$104 million, which the CEO used to build his studio, Hammer & Chisel.
In 2015, Citron and his staff released the Multiple Online Battle Arena (MOBA) game "Fates Forever," which was initially created to battle the success of League of Legends and similar games. It was well-reviewed, but it didn't do well in revenues.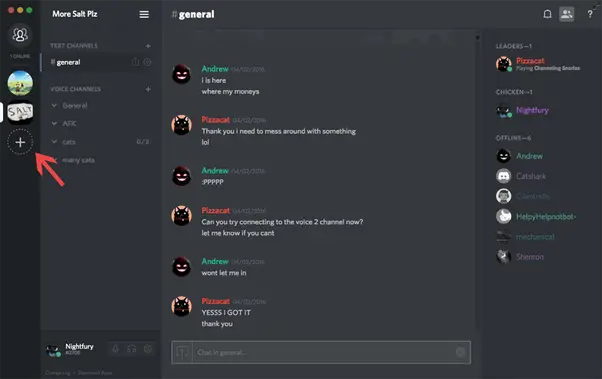 About the Founder of Discord Jason Citron
Stanislav Vishnevskiy, a game developer in Hammer and Chisel, noticed that most gamers are having difficulties working out gameplay concepts, particularly pointing to problems with the VoIP options available at that time. Some VoIP options required players to provide various IP addresses, while services like Skype or TeamSpeak were resource-heavy and had security issues. This dilemma eventually led to the idea of developing a friendlier chat program that would cater to gamers. The initial sideline project eventually became the main focus of the entire company to make Discord into fruition.
Jason Citron, the 26-year-old CEO and creator of OpenFeint, a mobile platform for social gaming. Sold his company to a Japanese mobile game maker GREE for a whopping $104 Million. Citron says he was obsessed with mobile games since getting a Nintendo DES at the age of five, and credits his parents for not limiting the amount of time he spent with it
He also shared some interesting stories from his two-year journey to a hundred million dollar pay.
Need for incubators
Funding Game
Understanding the market
Read Here: More on his interview with business insider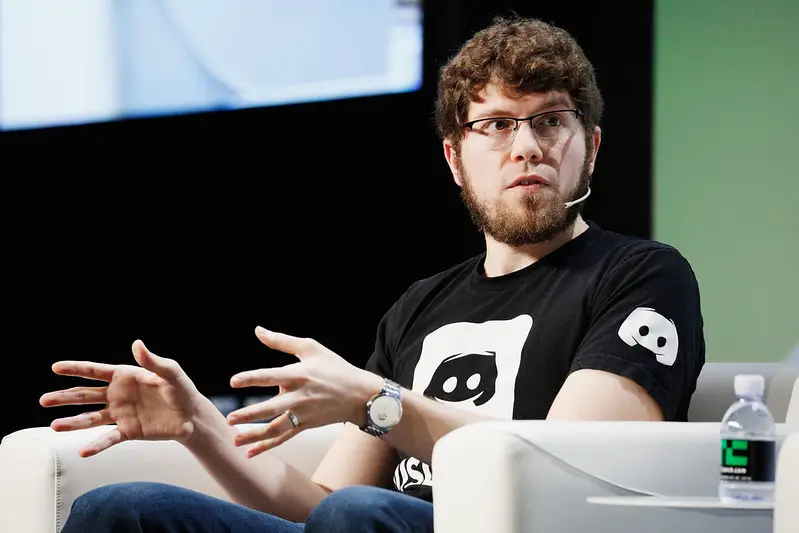 Since Fates Forever suffered a commercial failure, Citron has to take it off the market and focus on developing the chat program. Discord was born hereon with Citron taking the CEO and Vishnevskiy as the CTO. The company was able to grab funding from big-time market players, such are Greylock Partners and Benchmark capital who were known to have invested more than $70 million to date.
Facts Of Discords
Discord is not at all geared towards individuals under 13.
Discord has 150 million monthly active users.
There are 390 million registered users on Discord
In 2020, Discord generated $130 million in revenue, which represents a 188% increase year-on-year
19 million servers are active weekly in 2021
As of November 2021, 12,000 bots are available to Discord users
With 27.61%, the US is the country generating the most traffic on the browser version of Discord
Genishim Impact Discord server is the most populated server on Discord with 1,000,000 member
Mr Beast Gaming Discord server is the most populated content creator server on Discord with 800,00 Members
Discord is the most downloaded free app (social network) on iPad and ranks fourth on iPhone
Discord Is the Favorite Social Media Platform for 3% of US Teenagers
You Can Join Up to 200 Servers With Discord Nitro
Around 90% of Discord Servers Have Fewer Than 15 Users
Discord Nitro is Discord's Main Source of Income
Rythm Was the First Discord Bot to Surpass 1 Million Servers
Discord Rejected a $12 Billion Purchase Offer From Microsoft
Average Senior Software Engineer at Discord Makes $218,363 per Year
Harassment and Spam Make Up 45% of Discord Incident Reports
Timeline of Discord
In May 2015 ( Discord Was Officially Launched )
Discord was officially released to the public. According to Citron, Discord was created out of his passion for video games. Things might have turned a different direction when he suffered mishaps during the early years of his career, but he didn't quit. Citron said that Discord is here to stay for the long haul and will explore more possibilities in providing excellent service to keep their company strong.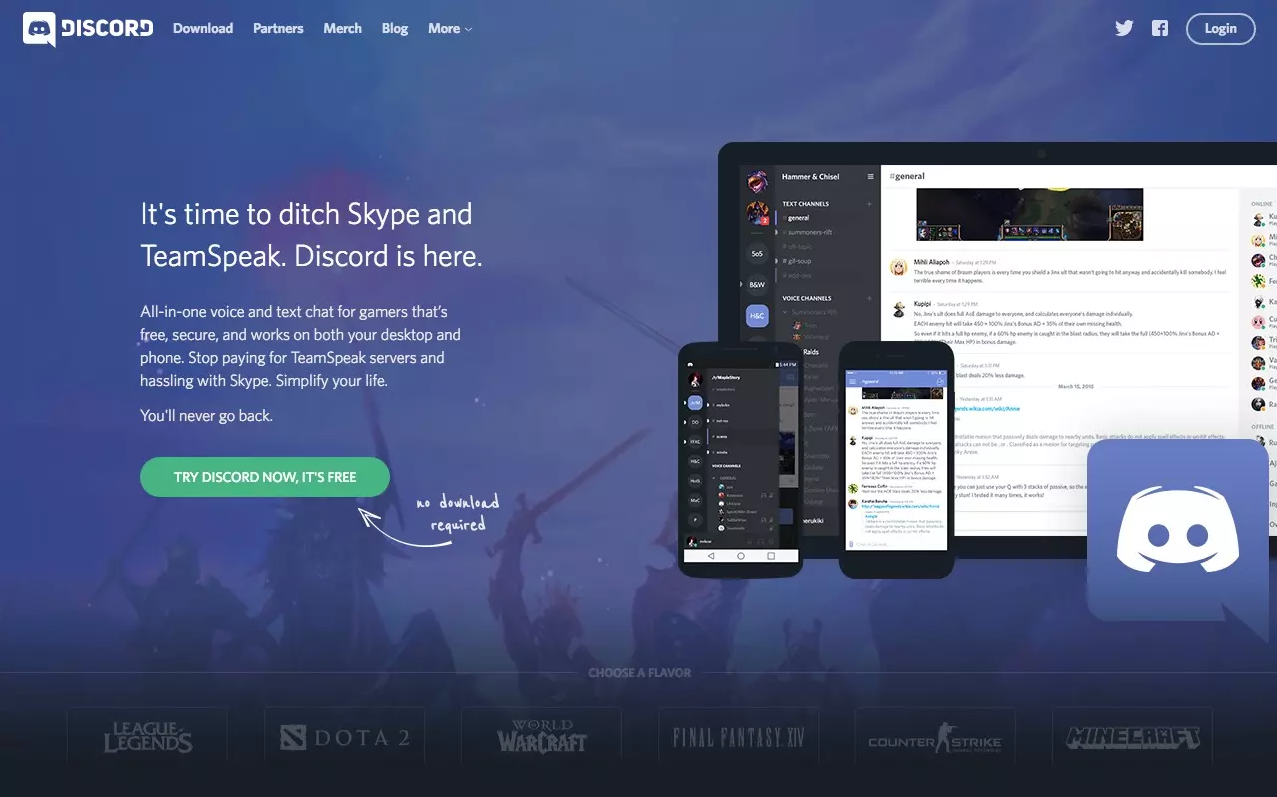 In January 2017 ( Discord Launched its Nitro Membership )
In January 2017, the first paid subscription and features were released with "Discord Nitro Classic" (originally released as "Discord Nitro"). For a monthly subscription fee of $4.99, users can get an animated avatar, use custom and/or animated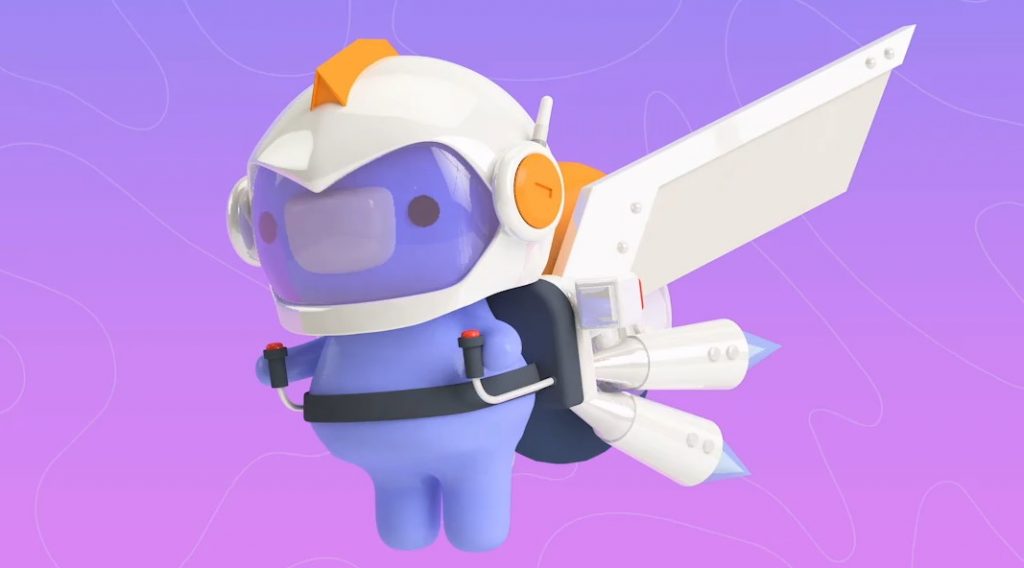 In October 2017 ( Discord Video Calling & Screen Sharing was added )
Discord provided an amazing feature allowing users to create private video calls with up to 10 users, which later increased to 50 due to the increased popularity of video calling during the COVID-19 pandemic.
In August 2019, this was expanded with live streaming channels on servers. A user can share their entire screen, or a specific application and others in that channel can choose to watch the stream. While these features somewhat mimic the live streaming capabilities of platforms like Twitch, the company does not plan to compete with these services, as these features were made for small groups.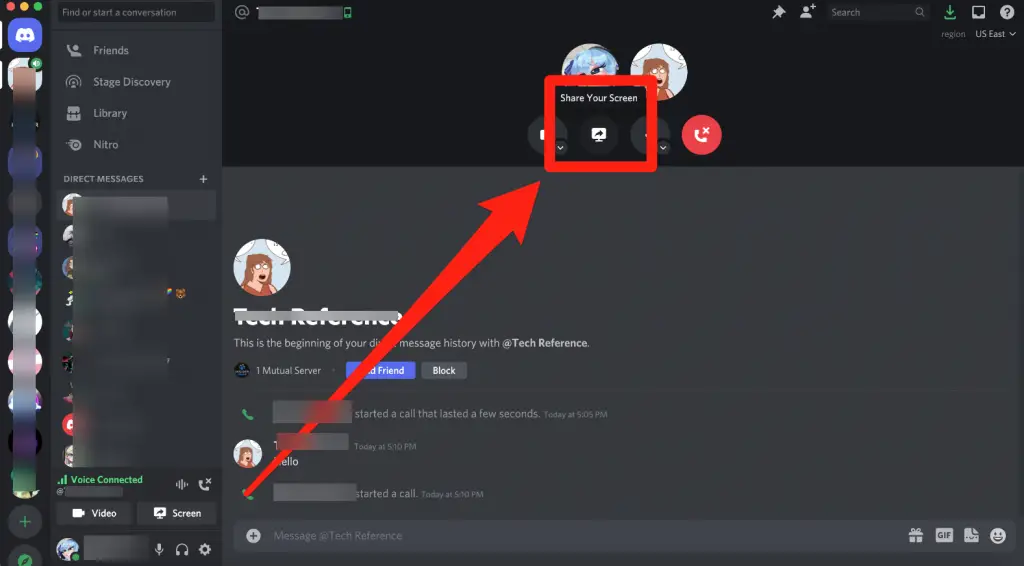 In December 2017 ( Discord API & Developers )
Discord added a software development kit that allows developers to integrate their games with the service, called "rich presence". This integration is commonly used to allow players to join each other's games through Discord or to display information about a player's game progression in their Discord profile. The company introduced its GameBridge API, which allows game developers to directly integrate with Discord within games
Discord also provides tools for users to create their own bots. There are tools such as discord.js that allow bot developers to interact with the Discord API to control their bot. Documentation for the Discord API is hosted on GitHub and formatted to be displayed on their website.
January 2018 ( Discord Facing Problems )
The Daily Beast, reported that the images, videos, and chat logs available on Discord hold various explicit content. In a statement to The Verge, a Discord spokesperson pointed to the platform's terms of service and community guidelines, which all communities and users are subject to. Like many online platforms, Discord poorly dealt with these conflicts, despite its growing amongst gamers, it also failed to crack down on these toxic users and several online problems like doxxing, raids, scams, frauds, and marketplaces, trolls, and many more.
In May 2018 ( Discord Reaching Amazing goals )
 Discord celebrated its 3 years in the playpen with an impressive number of 130 million users.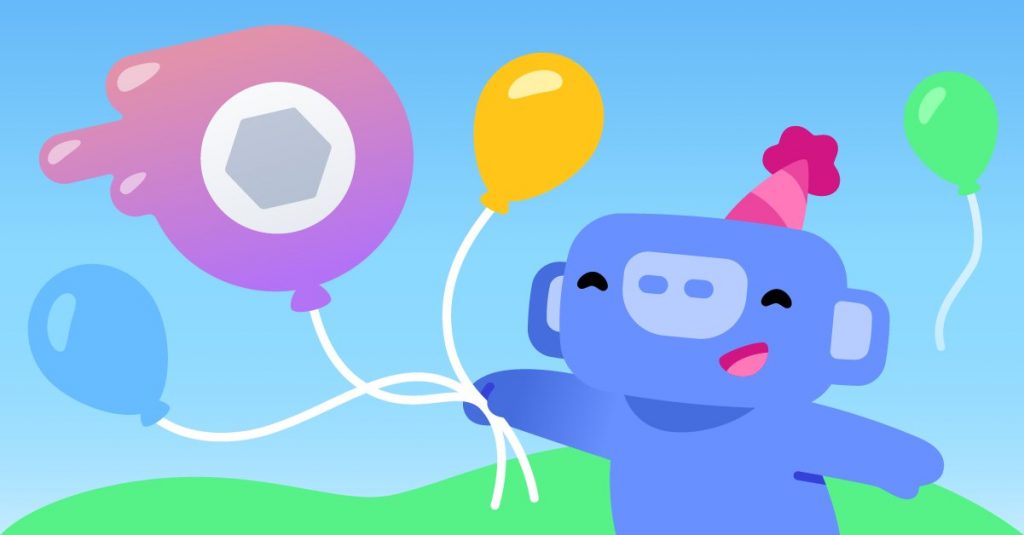 In August 2018 ( Discord Game Store For Nitro )
Discord launched a games storefront beta, allowing users to purchase a curated set of games through the service. This will include a "First on Discord" featured set of games that their developers attest to Discord's help in getting launched, giving these games 90 days of exclusivity on the Discord marketplace.
Discord Nitro subscribers will also gain access to a rotating set of games as part of their subscription, with the price of Nitro being bumped from $4.99 to $9.99 a month. A cheaper service called 'Nitro Classic' was also released that has the same perks as Nitro but does not include free games.
This was launched following the launch of Epic Game Store, to challenge the Valve Steam storefront, by taking only a 12% cut from game revenue. Also in March 2019, Discord removed the digital storefront and choose to focus on Nitro membership and campaigns. The game service had ended, as they found few people were playing the games which were offered.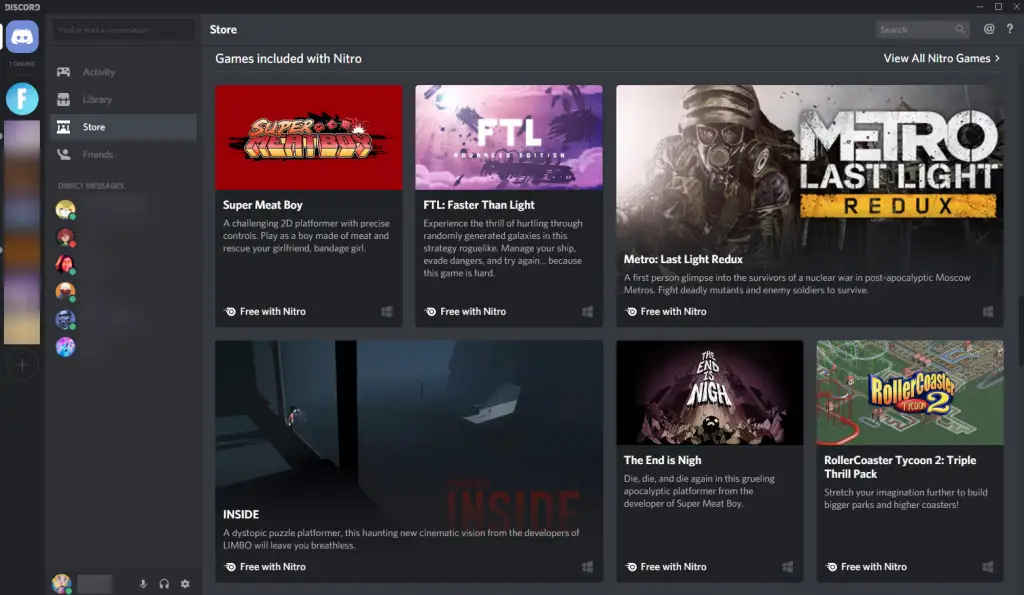 In October 2018 ( Discord Nitro Changes )
The "Discord Nitro" was renamed "Discord Nitro Classic" with the introduction of the new "Discord Nitro", which cost $9.99 and included access to free games through the Discord game store. Monthly subscribers of Discord Nitro Classic at the time of the introduction of the Discord games store were gifted with Discord Nitro, lasting until January 1, 2020, and yearly subscribers of Discord Nitro Classic were gifted with Discord Nitro until January 1, 2021.
In December 2018 ( Discord Raising Funding )
the company raised $150 million in funding at a $2 billion valuation. The round was led by Greenoaks Capital with participation from Firstmark, Tencent, IVP, Index Ventures, and Technology Opportunity Partners.
In October 2019 ( Discord Game Service & Server Boost )
Discord ended their free game service with Nitro. Discord introduced Server Boosts, a way to benefit specific servers by purchasing a "boost" for it, with enough boosts granting various benefits for the users in that particular server. Each boost is a subscription costing $4.99 a month.
For example, if a server maintains 2 boosts, it unlocks perks such as a higher maximum audio quality in voice channels and the ability to use an animated server icon. Users with Discord Nitro or Discord Nitro Classic have a 30% discount on server boost costs, with Nitro subscribers specifically also getting 2 free server boosts.
Discord began testing digital stickers on its platform in October 2020 for users in Canada. Most stickers cost between $1.50 and $2.25 and are part of Discord's monetization strategy. Discord Nitro subscribers received a free "What's Up Wumpus" sticker pack focused on Discord's mascot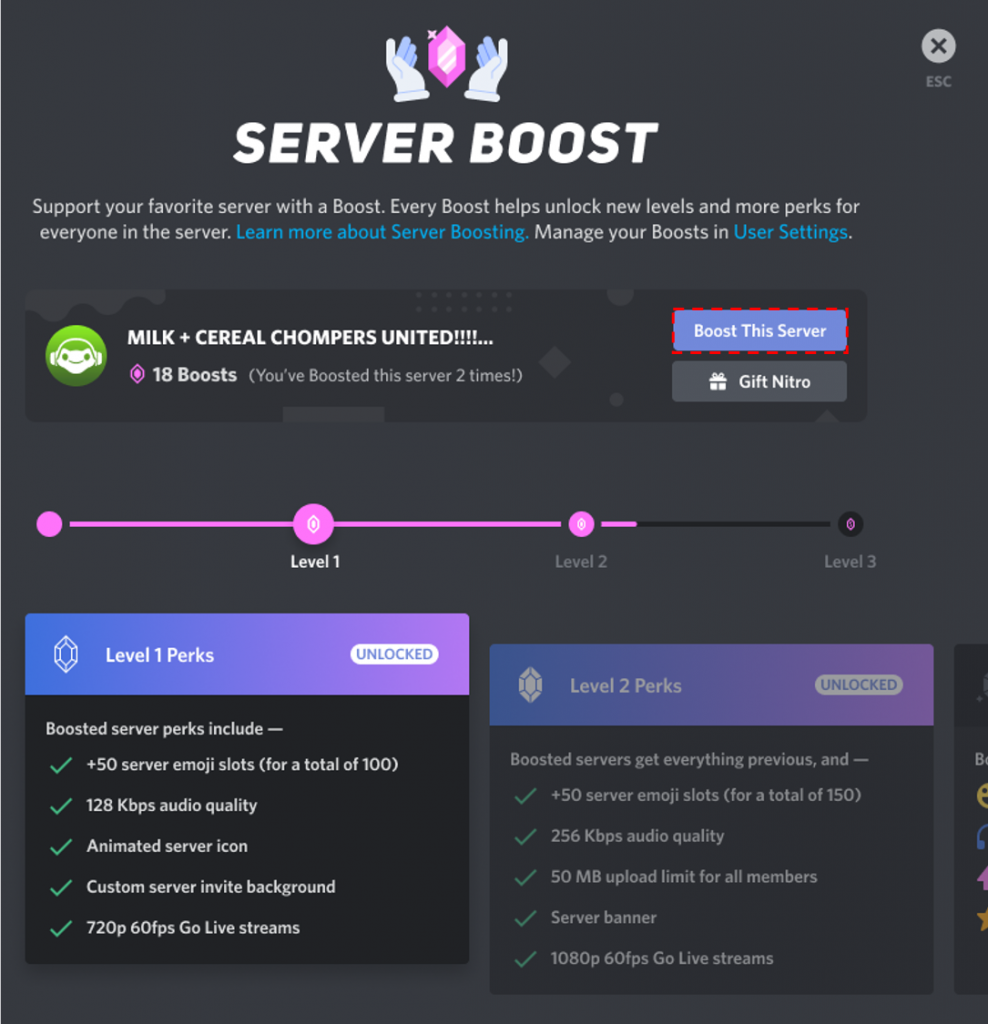 In February 2020 ( Lockdown and Pandemic Boosted Discord Popularity )
Lockdown, Social Distancing, Pandemic, Covid-19, Disease Spreading, Online Schooling, Facebook Privacy concerns, Rise in Online Gaming. These were some of the trends which were started to be seen in February 2020 worldwide. Discord servers exploded with rising in users which doubled since the platform was free to use and easy to register into.
Discord reportedly had 56 Million users on its platform at the end of 2019, and currently according to the about page of discord it has risen to 150 Million users.
Read This Article For More Information: The Rise of Discord Among Students During the COVID-19 Pandemic
UWindsor students have not been immune to the Discord phenomenon. In fact, students have created a plethora of servers dedicated to the general UWindsor student community, UWin programs, and UWin courses since 2020. There were several startups and alternative software that were trying to compete with Discord.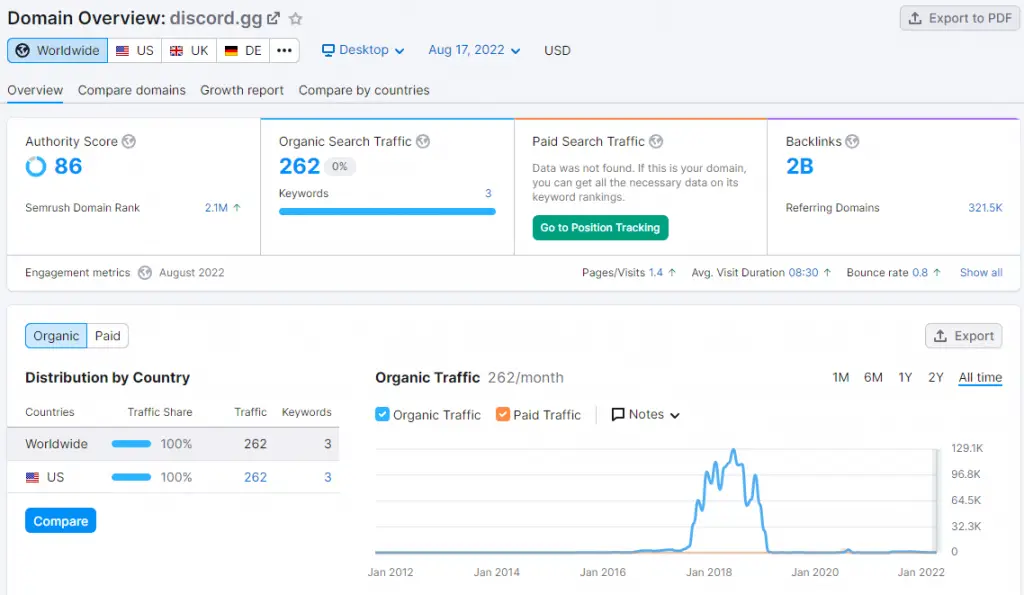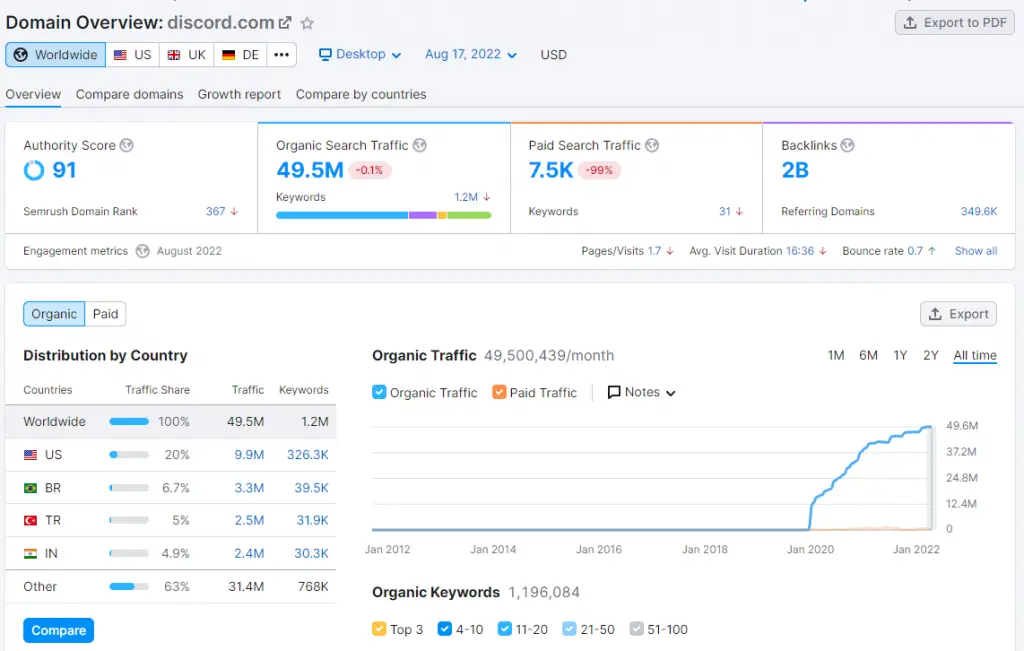 Discord.com – SemRush Statistics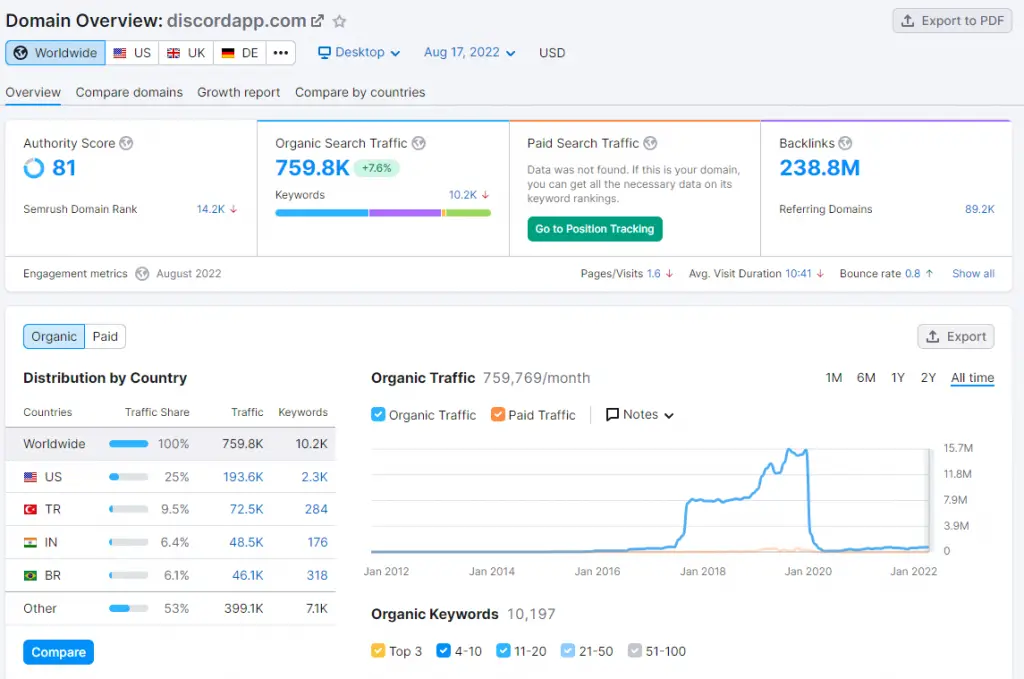 From the above statistics, you can clearly see a trend graph where something happened between December 2019 and April 2020 which lead to rising of Discord and dominated the voice communication market.
Discord Alternatives Startups
Example: Keybase, Signal, Element, Telegram, Wire, ZeroNet, Fluffy Chat, Molly, Slack, Microsoft Team, Chatwork, Skype, Zoom, Rocket Chat, Martix, Briar and many more.
In March 2020 ( Changing Moto )
Discord changed its motto from "Chat for Gamers" to "Chat for Communities and Friends", and introduced server templates. This was part of their response to an increase in users as a result of the COVID-19 pandemic.
In April 2020 ( Social Media Changes )
Discord's Twitter username was changed from @discordapp to @discord.
Later in May 2020 ( Change in Domain URL )
Discord changed its primary domain from discordapp.com to discord.com.
In June 2020 ( Shifting From Gaming Market )
Discord started to shift away from the video gaming market, to more all-purpose communication and chat client functions. Revealing its new slogan "You Place To Talk" along with several websites revamps. The company also received an additional $100 million investment to help make such changes.
In July 2020 ( Rise in Discord Content Creators and Creations )
During the lockdown period, Discord becomes a shiny source for content creation and memes. It gave a boost to several YouTube creators in terms of Views and subscribers, this was indirectly helpful for Discord to grow. Some of these YouTube videos also have more than 10 Million views in each video.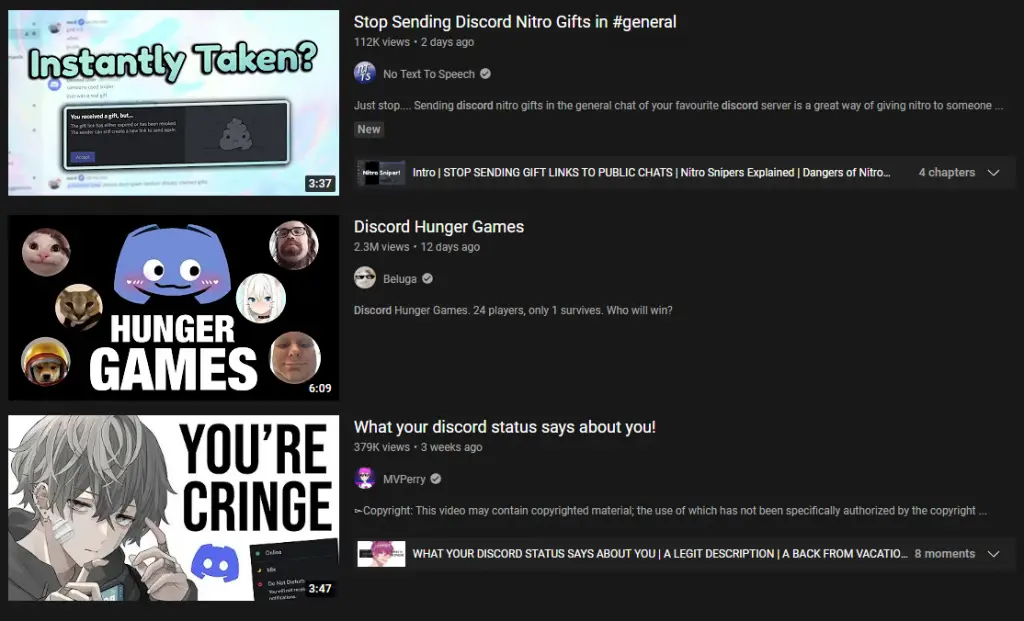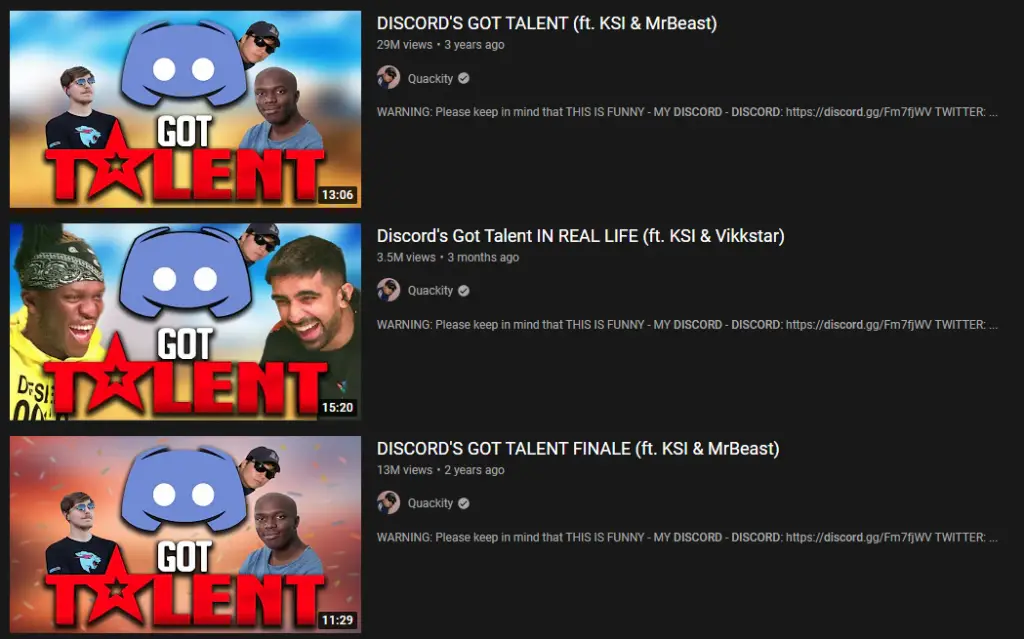 Top Famous Discord Content Creators
Beluga ( 9.02 Million Subscribers ) = https://www.youtube.com/c/Beluga1
Quackity ( 6.25 Million Subscribers ) = https://www.youtube.com/c/Quackity
MVPerry ( 1.98 Million Subscribers ) = https://www.youtube.com/c/MVPerry
Isaacwhy ( 1.29 Million Subscribers ) – https://www.youtube.com/c/isaacwhyy
Bolty ( 474K Subscribers ) = https://www.youtube.com/channel/UCKp3o5Fh7AZXrva8M_9G0zQ
SoundDrout ( 367K Subscribers ) = https://www.youtube.com/c/SoundDrout
Duckus ( 240k Subscribers ) = https://www.youtube.com/c/Duckus1
CustomName ( 180K Subscribers ) = https://www.youtube.com/c/CustomName
Rishab Jain ( 98K Subscribers ) = https://www.youtube.com/c/RishabJain
No Text To Speech ( 106K Subscribers ) = https://www.youtube.com/c/NoTextToSpeech
In March 2021 ( Hiring First Finance Chief )
Discord announced it had hired its first finance chief, former head of finance for Pinterest Tomasz Marcinkowski. An inside source called this one of the first steps for the company toward a potential initial public offering, though co-founder and CEO Jason Citron had stated earlier in the month he was not thinking about taking the company public. Discord doubled its monthly user base to about 140 million in 2020.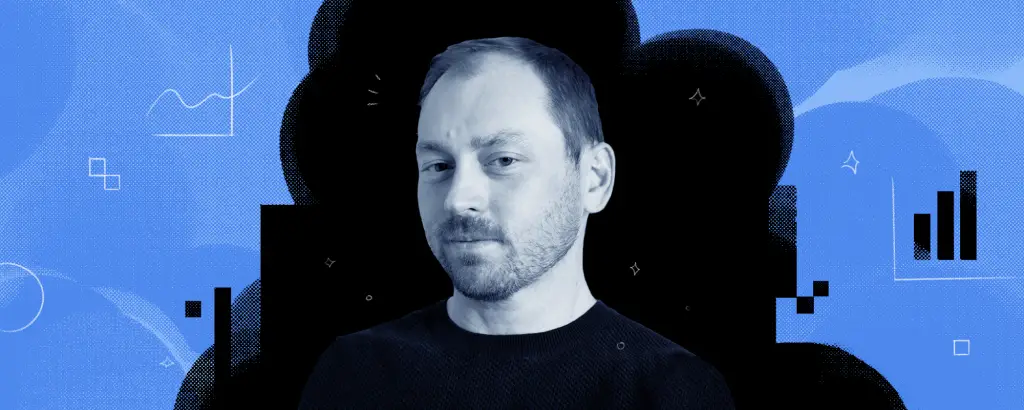 In April 2021 ( Microsoft Deal Event )
Discord was valued to be estimated at $10 Billion. Microsoft was looking to acquire discord, But the Discord deal was off the table. Discord aims to go public after this event. Many Discord users were not happy with this deal, as they feared that Microsoft might change its API and Sign in functionality, similar to what they did with Minecraft.
This was the same month, where Discord made several changes to the platforms in terms of color palette, logo, Mobile app, and many more.
Read This For More Info on Discord Changes: Discord's new logo isn't exactly blowing its users away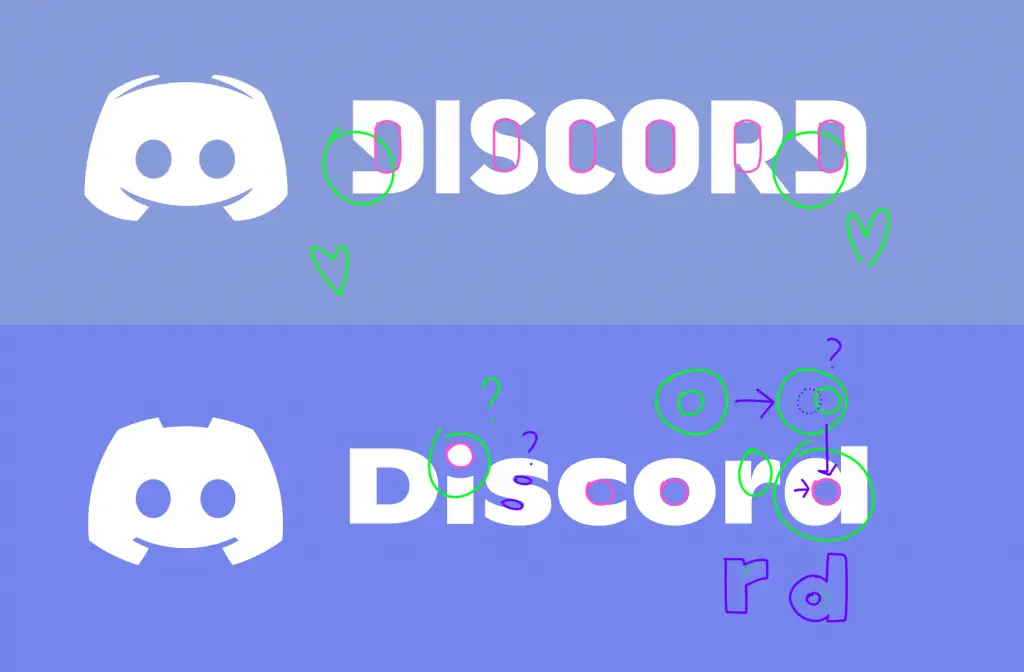 In May 2021 ( Revamping Website + About Me Profile + Stage Channel )
Discord rebranded its game controller-shaped logo "Clyde" in celebration of its sixth anniversary. The company also changed the color palette of its branding and user interfaces, making them much more saturated, to be more "bold and playful".
They also changed its slogan from "your place to talk", to "imagine a place", believing that it would be easier to attach to additional taglines; these changes were met with backlash and criticism from Discord users.
Discord added a feature that allows all users to add an about me section to their profile, as well as a custom-colored banner at the top of their profile. Subscribers for Discord Nitro have the added ability to upload a static or animated image as their banner instead of a solid color
Discord allows users to connect various external platforms to their accounts, including Steam, Reddit, Twitch, Twitter, Spotify, Xbox, PlayStation, and YouTube, among others. These accounts can optionally be shown on the user's profile.
Discord launched Stage Channels in May 2021, a feature similar to Clubhouse which allows for live, moderated channels, for audio talks, discussions, and other uses, which can further be potentially gated to only invited or ticketed users. Initially, users could search for open Stage Channels relevant to their interests through a Stage Discovery tool, which was discontinued in October 2021
In June 2021 ( Partner with Sony )
Discord launched another round of investment. Among those investing in the company was Sony Interactive Entertainment; the company stated that it intended to integrate a portion of Discord's services into the PlayStation Network by 2022.
In July 2021  ( Acquisition )
Discord acquired Sentropy, a company that specialized in using artificial intelligence systems to monitor online networks for abusive messages to highlight problematic users, and provide recommendations to users for the means to block such messages or users. With the acquisition, Sentropy's tools will be used exclusively for monitoring Discord servers to help with Discord's goals to prevent harassment of users.
In August 2021 ( Revenue + Discord Bot Shutting Down )
Discord reported $130 million in revenues and was estimated to be valued at $15 Billion. According to Citron, the increased valuation was due to the shift away from "broadcast wide-open social media communication services to more small, intimate places", as well as increased usage from the COVID-19 pandemic. They also captured users that were leaving Facebook and other platforms due to privacy concerns.
Groovy which was the 2nd largest Discord Music Bot used by more than 10 Million Discord servers had suddenly gone offline, and to the user's shock even Rythm went offline. According to Google " We notified Groovy about violations of our Terms of Service, including modifying the service and using it for commercial purposes "
While Groovy Bot supports Spotify, YouTube, Soundcloud, and other services, " But something like 90 percent of the tracks played on Groovy were from YouTube," admits Ammerlaan. Google's move to force Groovy Bot offline could mean we'll now see similar action against other Discord bot owners like Rythm.
More Details on this Article: YouTube is forcing the popular Groovy Discord music bot offline  & Discord Music Bot Rythm Shut Down as YouTube Issues Cease-and-Desist to Developers.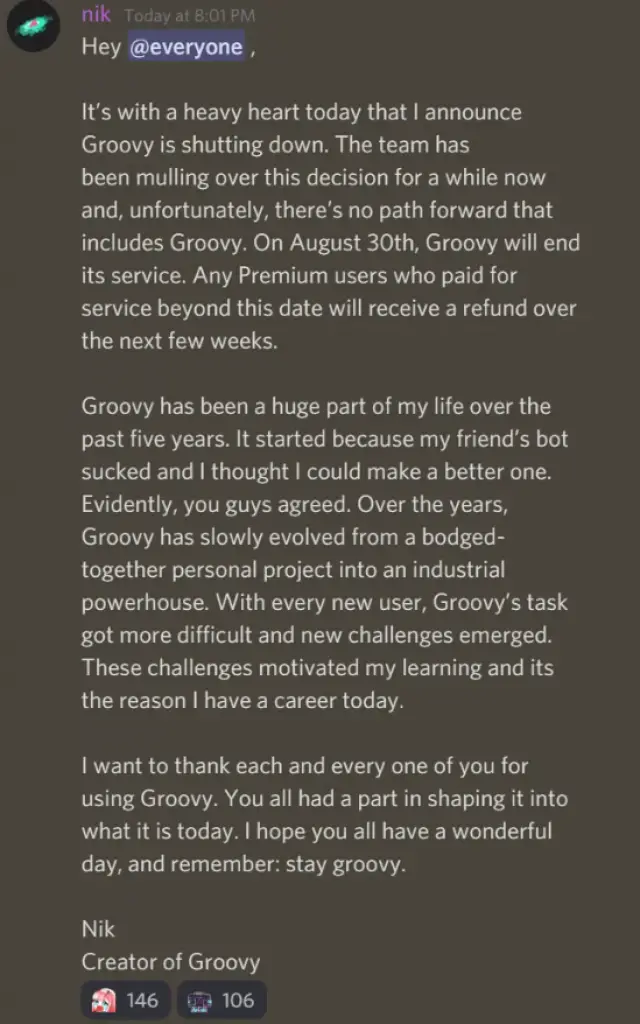 In September 2021 ( Partner with YouTube )
Google sent cease and desist notices to the developers of two of the most popular music bots used on Discord – Groovy and Rythm – which were used on an estimated 36 million servers in total.[39] These bots allowed users to request and play songs in a voice channel, taking the songs from YouTube ad-free. Two weeks later, Discord partnered with YouTube to test a "Watch Together" feature, which allows Discord users to watch YouTube videos together.
In November 2021 ( Discord Nitro Scams & Hacks )
This scam involves phishing Discord, and Steam accounts mainly, where the attention on the subject was related to Discord Nitro, Crypto Service, Giveaway Winnings, and many more involving Rewards. This is something that is still happening even today.
In simple words, the scam mostly involves a free offer or winning something like Discord Nitro – which is its premium subscription service that costs at $10 per month and users are lured to claim this free offer by clicking a link.
How does Discord Nitro Scam work?
As this is done mostly in bulk to mass spam several Discord account users, which is controlled by a hacker to send a direct message or spam a Discord server, examples of text messages can be similar to the below image attacked.
Once the targetted user click the link, several data is sent to the hacker like
Your IP Address ( Region, Device, Browser, Discord Username, and many more )
Malware, Ransomware, Viruses, Rats, and Cookies might also be installed in the background
Users are mostly greeted with a phishing site that looks exactly similar to the Discord page splashing the one-month free deal or claiming a bonus, and as you go through the process of completing the procedure. BOOM! Your account is gone.
Your Discord Account & Steam account depends on how worth it is, is either sold individually or in bulk, as per the Kaspersky report these stolen account were being trading for $14 per 1000 account.
Several YouTube Channels and Articles were published providing awareness to the users on how to avoid getting scammed, but sadly every day due to lack of information they fall into such a trap.
Also Read: Discord Spam DM – How to Avoid them?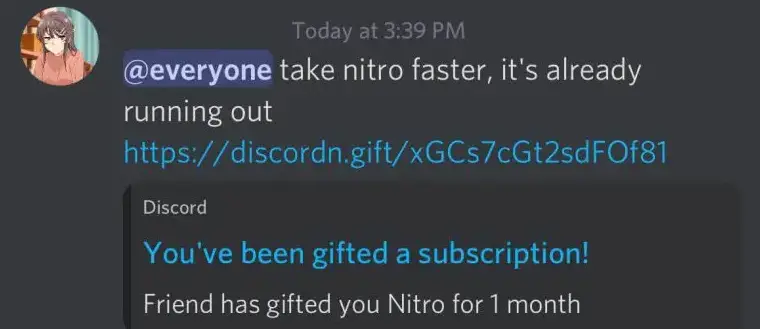 In March 2022 ( Employs )
According to the details on Linkedin and Crunchbased data. Discord currently has over 2300 Employees.
Linkedin = https://www.linkedin.com/company/discord/
CrunchBase = https://www.crunchbase.com/organization/discord
In April 2022 ( Discord Anniversary – Thank You Discord )
For Discord's 7th Anniversary, two discord users Coding#0001 and Ben!#0002 came up with an idea to get as many users as they can to sign a banner that they can send to Discord headquarter, around 16,000+ users signed the banner.
Website: https://thankyoudiscord.com/
Twitter: https://twitter.com/thankyoudiscord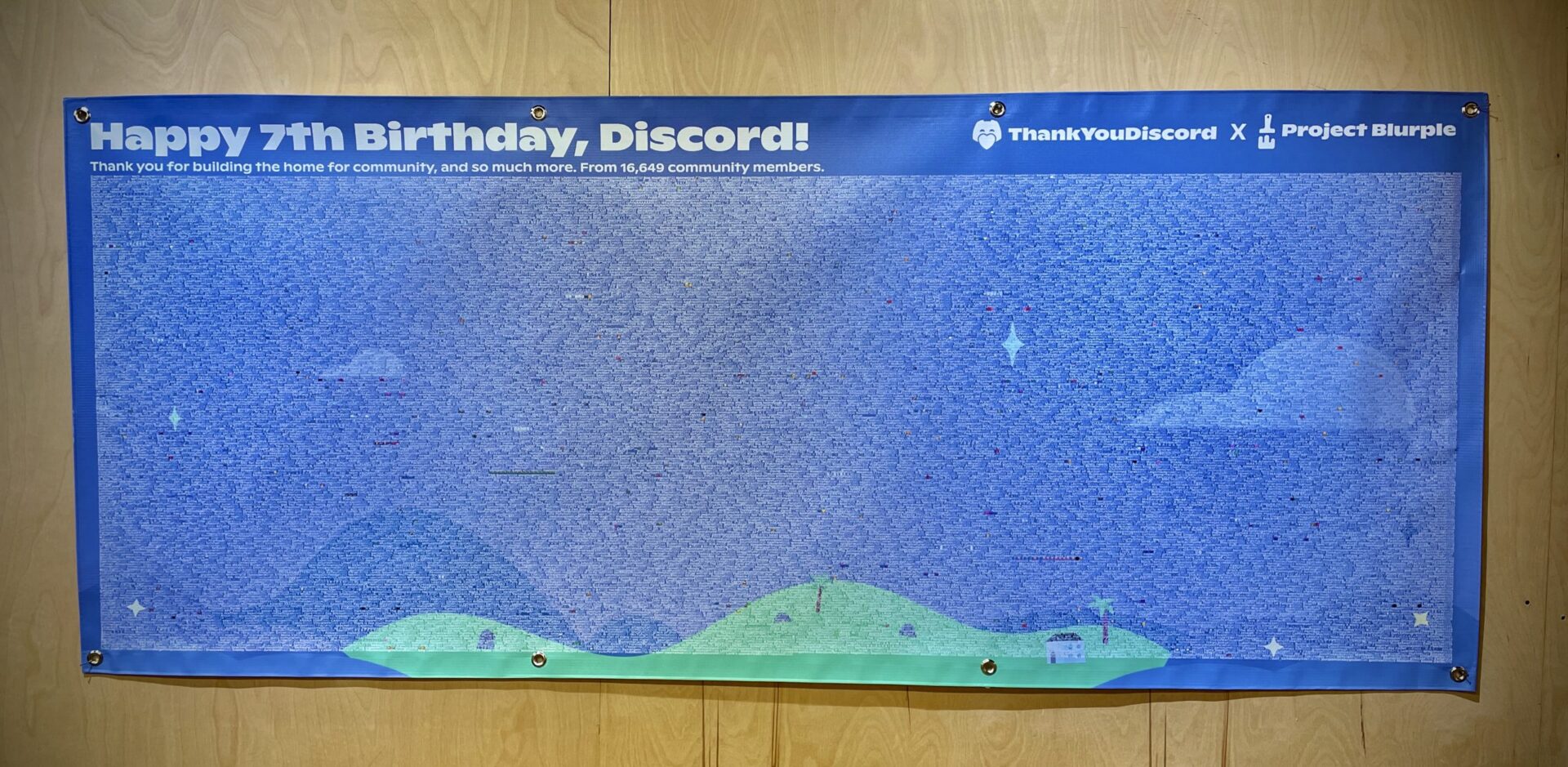 Discord Headquarters
The main office of Discord is located in San Francisco, over time it has expanded and has several offices. Well, it is true that Tencent which is a Chinese Tech Giant Company has a significant stake and investment in Discord, but do remember Discord is not a Chinese company do not get misled.
These are some office details of Discord.
Campbell, California Office 1901 S Bascom Ave Ste 1180, Campbell, California, 95008, United States
– Phone Number (888) 594-0085
California, Maryland Office 22599 Macarthur Blvd Ste 126, California, Maryland, 20619, United States
– Phone Number (240) 587-0791
Sandusky, Ohio Office 3104 Milan Rd, Sandusky, Ohio, 44870, United States
– Phone Number (419) 621-1127
Is Discord Planning to have more offices?
In early 2021, Discord created a new legal entity called "Discord Netherlands B.V" with an address on the premises of Amsterdam's Schipol airport. The company is expanding into the European market ecosystem as well.
In Discord's Career Page it does list various job positions in the "Customer Experience" tab based in the Netherlands, currently, Discord is branched out in the United States and Netherland. We do think that Discord might have to gradually open a new customer service center globally to target other languages and timezones.
Unlike other startups, Discord was successful in avoiding opening multiple regional offices and provided its employee to work remotely around the world. Considering, it's a replacement for Slack or Microsoft Team, or Skype. With the majority of the staff working remotely, they don't really have to spend expenses on offices or other tools for communication.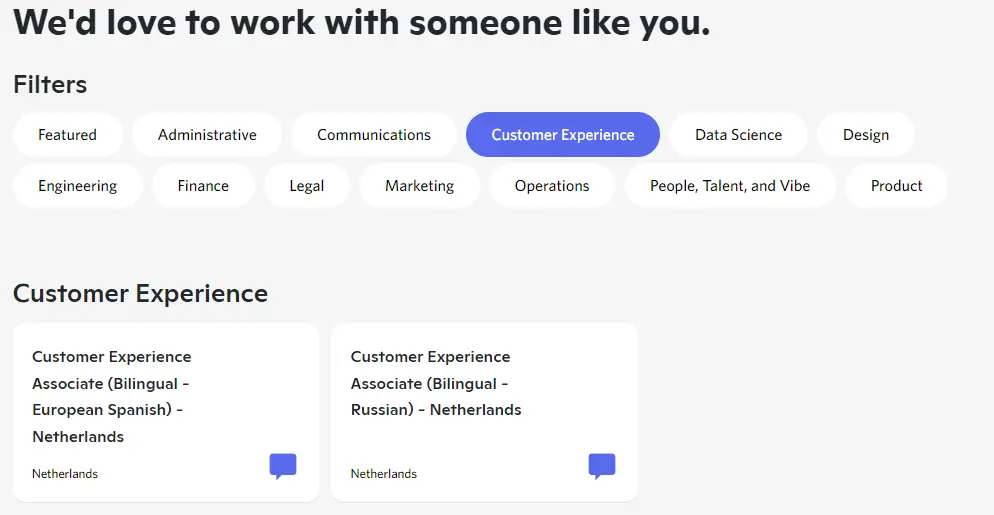 Discord Business Model – How Does it earn without ads?
Since the launch of Discord, it is valued at more than $10 Billion Dollar Company, competing against various social media giant companies. Since Discord is free to use tool, it works on freemium models.
You might wonder, how Discord is a billion-dollar company when it is generating profits of around $50 Million to $200 Million from just its Discord Nitro program.
It does not show any Advertisements
It does not sell your Data
It has over 3 Million Discord user registration every week
Several companies like Microsoft also tried to Purchase Discord.
Currently, Discord Business Model is targetting more investments and increasing funding to increase its valuation. Discord is currently growing in the shadow to increase its database and is on its goal to dominate the internet and take over various social media apps mainly the instant messaging industry with constant updates and new features every month.
Discord currently has a more active userbase than Reddit and it is estimated to have more than 500 million active users in the coming years, its no wonder that Discord might be looking for a buy-out at the best price by increasing its valuation and selling the company to the highest bidder.
For Example ( Source Metro ) :
Microsoft was looking to purchase Discord for over $10 Billion ( it might help its Xbox Console Business )
Amazon Was in talks to Buy Discord (which might help its Twitch Streaming Business )
Epic Games is also looking to settle a negotiation for a buy-out (which might help its marketplace to sell games quicker )
Discord generated $130 million in revenue in 2020, up from $45 Million from previous years, for few Discord's no-ads policies makes sense. Similar to Netflix's no-ads policy, eventually Netflix had to introduce advertisements on its platform, as it was unable to reach the number and the number of users subscribing to the streaming giant was reducing over time.
| Year | Revenue ($mm) |
| --- | --- |
| 2016 | 5 |
| 2017 | 10 |
| 2018 | 30 |
| 2019 | 45 |
| 2020 | 130 |
| Year | Monthly Users (mm) |
| --- | --- |
| 2017 | 10 |
| 2018 | 45 |
| 2019 | 56 |
| 2020 | 100 |
| 2021 | 140 |
Discord Nitro & Server Boost
The company's paid subscription package offered by Discord is priced at
$9.99 Per Month or $99.99 Per Month for the Discord Nitro Plan
$4.99 Per Month or $49.99 Per Month For the Discord Nitro Classic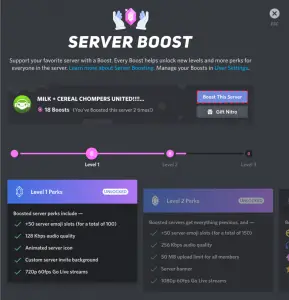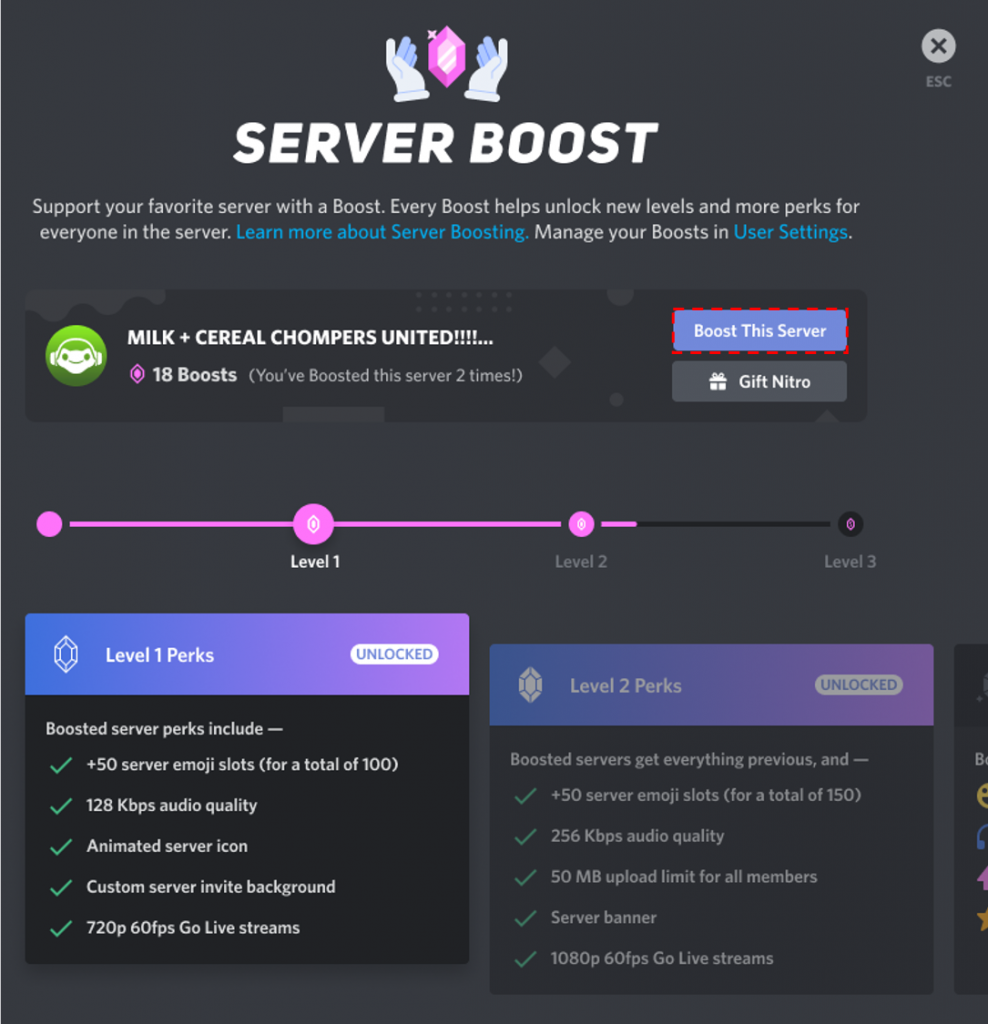 The package includes various extra addon features to its Discord users like
Multiple Profiles
More Background in Video Calls
Styling Your Discord Profile and About Me page
Sticker Packs
Custom Emojis
Supporting a Discord Server with 2x Server Boost
30% Discount on extra Discord Server Boost
Special Nitro Badge
Bigger Uploads / File Sharing
HD Video Screenshare Resolution
Longer Messager
Can join More Discord server
and many more features being introduced
If you are planning to boost a Discord Server it would cost around
$4.99 Per month for Discord Boost
$69.86 Per Month to reach level 3
Discord also offers a gifting feature, if you are planning to buy someone or Gift a friend Discord Nitro.
Discord Merchandise & Stickers
Stickers
Discord rolled out animated stickers that cost between $1.50 and $2.25. Nitro and Classic subscribers get free and permanent access to the "What's Up Wumpus" sticker pack and can use the "Wumpus Nitro Elite" pack as long as they have an active subscription with a 33% Discounts on sticker purchases.
Merchandise
The company introduced its own merchandise, on a dedicated website selling various range of products like
Shirts
Hoodie
Tee
Bags
Beanie
Posters
Keychains
Desk Mats
Pins
and more…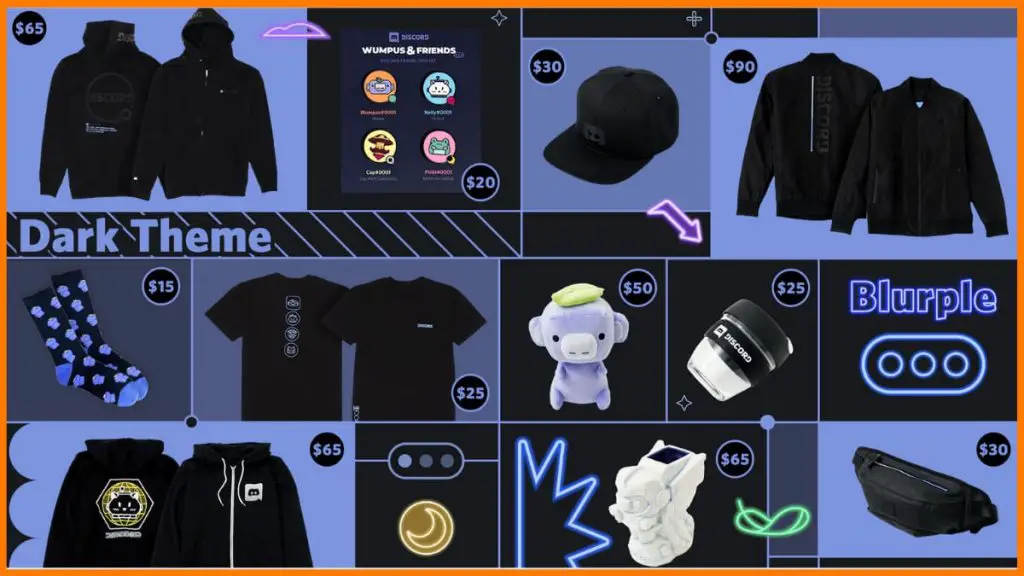 Game Store
Discord introduced this business model in 2019, to challenge Epic Games Store and Steam digital game stores, later was shut down, as they provided more priority to the Nitro features and revamping the website. The games storefront beta, allows users to purchase a curated set of games through the service.
According to rumors: It might be revamped and reintroduced again in the future.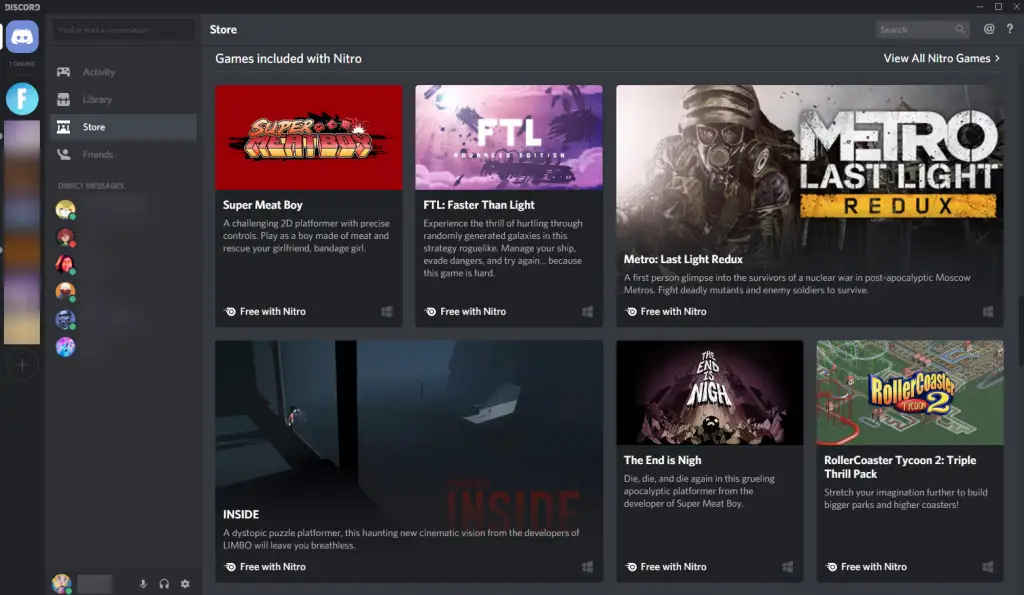 Virtual Events Ticket
Discord is currently testing a new feature that will allow users to sell tickets for any virtual events. The company has yet to decide how big its cut of the fees will be and is testing the ticketing feature with a small group of beta users. In March 2021, Discord launched a feature called Stage Channels, which lets specific users speak to a group of virtual listener, this feature is still at beta and requires more optimization and moderation.
Discord Acquisitions & Fundings
Discord is currently worth a value of $15 Billion, information about investors and funding is sometimes tricky to find and update as most investors do not disclose or publicize the amount of their investments.
What are some major Discord Acquisitions?
Discord since its launch has acquired several companies like
Sentropy Technology ( July 13, 2021 )
Discord acquired Sentropy, a company that specialized in using artificial intelligence systems to monitor online networks for abusive messages to highlight problematic users
Ubiquity6 ( June 28, 2021 )
Ubiquity6 hoped to build an app that would be the central way mobile phone users would browse augmented reality content
Blitz App ( November 6, 2018 )
Blitz which is a personal gaming coach for League of Legends, Valorant, CSGO, Fortnite, and more— powered by AI and built with professional players.
Who are Discord Investors Check out the List:
Do keep in mind Investors were never really interested in Discord because of its revenue or profits, but mainly because of how fast Discord was growing its database to reach numbers and competing against various tech giants, and shutting down their business with this popular app and its amazing partnership with various companies with Discord Nitro Campaigns.
Accel Accel
General Catalyst Partners
9+
Time Warner
Mitch Lasky
Tencent
Benchmark
Greylock Partners
Specialized Types
Spark Capital Spark
Index Ventures
Institutional Venture Partners
Greenoaks Capital Partners
FirstMark Capital
Ridge Ventures
Technology Opportunity
ISDC
Bessemer Venture
GP Bullhound
Target Global
Dragoneer Investment Group
Baillie Gifford Baillie
Coatue Management
Fidelity Fidelity
Sony Interactive Entertainment
King River Capital King River Capital
DATE
INVESTORS
AMOUNT
ROUND
–

ISDC
Bessemer Venture Partners
GP Bullhound
Target Global
King River Capital

N/A
–

 

Not yet verified

Accel
General Catalyst Partners
9+
Ridge Ventures

$1.1m
Seed

Accel
9+
Time Warner
Mitch Lasky
Ridge Ventures

$8.2m
Series A
N/A
Series B

Benchmark
Greylock Partners
Spark Capital
Tencent
9+
Specialized Types

$20m
Series B

*

Benchmark
Greylock Partners
Index Ventures
Spark Capital
Institutional Venture Partners

$50m

 

Valuation: $725m

Series D

Benchmark
Greylock Partners
Spark Capital
Tencent
Institutional Venture Partners

$50m

 

Valuation: $1.7b

Series E

Index Ventures
Tencent
Greenoaks Capital Partners
Institutional Venture Partners
FirstMark Capital
Technology Opportunity Partners

$150m

 

Valuation: $2.1b

Series F
$100m

 

Valuation: $3.5b

Late VC

Benchmark
Greylock Partners
Index Ventures
Spark Capital
Tencent
Greenoaks Capital Partners
Institutional Venture Partners

$100m

 

Valuation: $7.0b

Series H

Fidelity
Baillie Gifford
Dragoneer Investment Group
Coatue Management
Franklin Templeton Investments
Sony Interactive Entertainment

$500m

 

Valuation: $15.0b

Series H
Total Funding

$979m
This is also one of the business models of Discord, by selling parts of the company to investors and increasing its valuation hoping to sell Discord to a tech giant. But there is one problem and criticism that the Discord company often faces and various articles are also published on one of the most controversial company is Tencent. As its a Chinese company, most of its apps are often banned in different countries because of privacy issues and misusing of data without public concern.

What are the Discord Of Competitors?
Discord was initially competing against Slacks, Skype, and TeamSpeak. Over time with various features implemented, it also gives the vibe of Reddit and Telegram. The main competitors of Discord are
Slack
Skype
TeamSpeak
Steam Chats
Whatsapp
How do Gaming Companies also help in the Growth of Discord?
The size of the Global Video Game Industry is roughly estimated to be about $96 Billion in 2018 before the pandemic. The founders saw this as an opportunity to target the gaming market due to the lack of features being provided by the competitors, poor quality, and outdated technologies.
Games That majorly contributed to the growth of Discord
Fortnite
PUBG
Dead By Daylight
Minecraft
Grand Theft Auto 5
Counter-Strike
Over time, every gaming company also started to create their own Discord server which indirectly massively helped in the growth of discord.
All Discord Partners & Relationships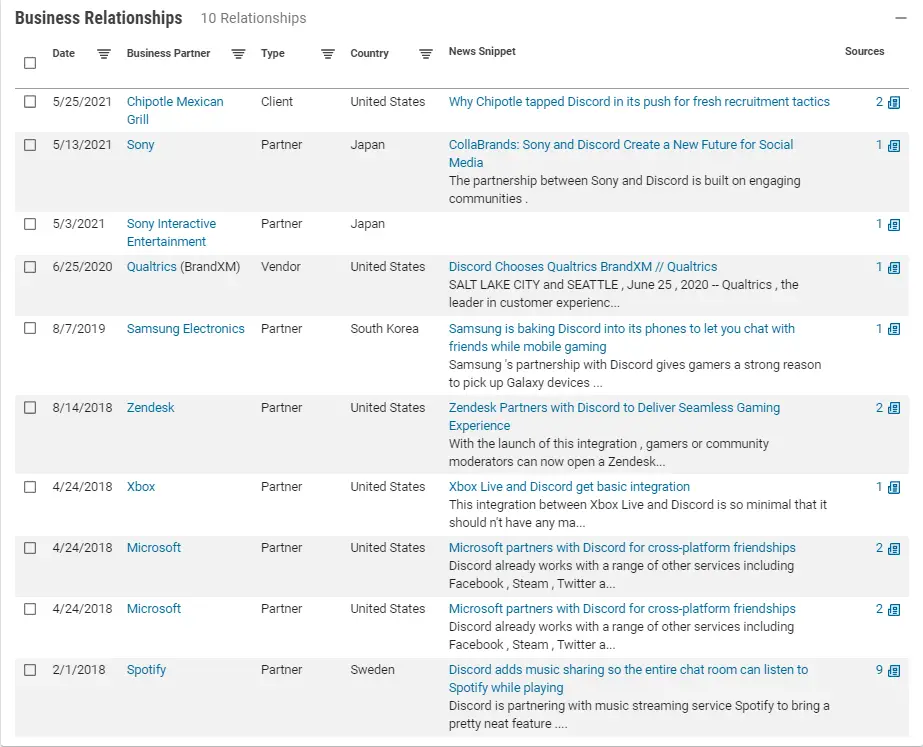 Discord Features
Discord provides various amazing features
User Friendliness
Security
Low Latency
Easy Communication
Great Servers
No Advertisements
No Data selling ( lets admit we all have our confidential data, images or password on discord somewhere in a hidden channel or sent to someone
No Fee
Stage Channel ( limits )
Easter Eggs – Discord Hidden Sounds
Hidden Features – to developers
Discord Mobile App
Discord can be downloaded on both IOS and Android, the ranked as the Top Grossing Social Network app and broke various records. It is a known fact that social apps are not where Japanese people tend to invest their money, so we can say that Discord is doing well here. People do not seem to hesitate to spend some money on the Nitro packs to customize their servers.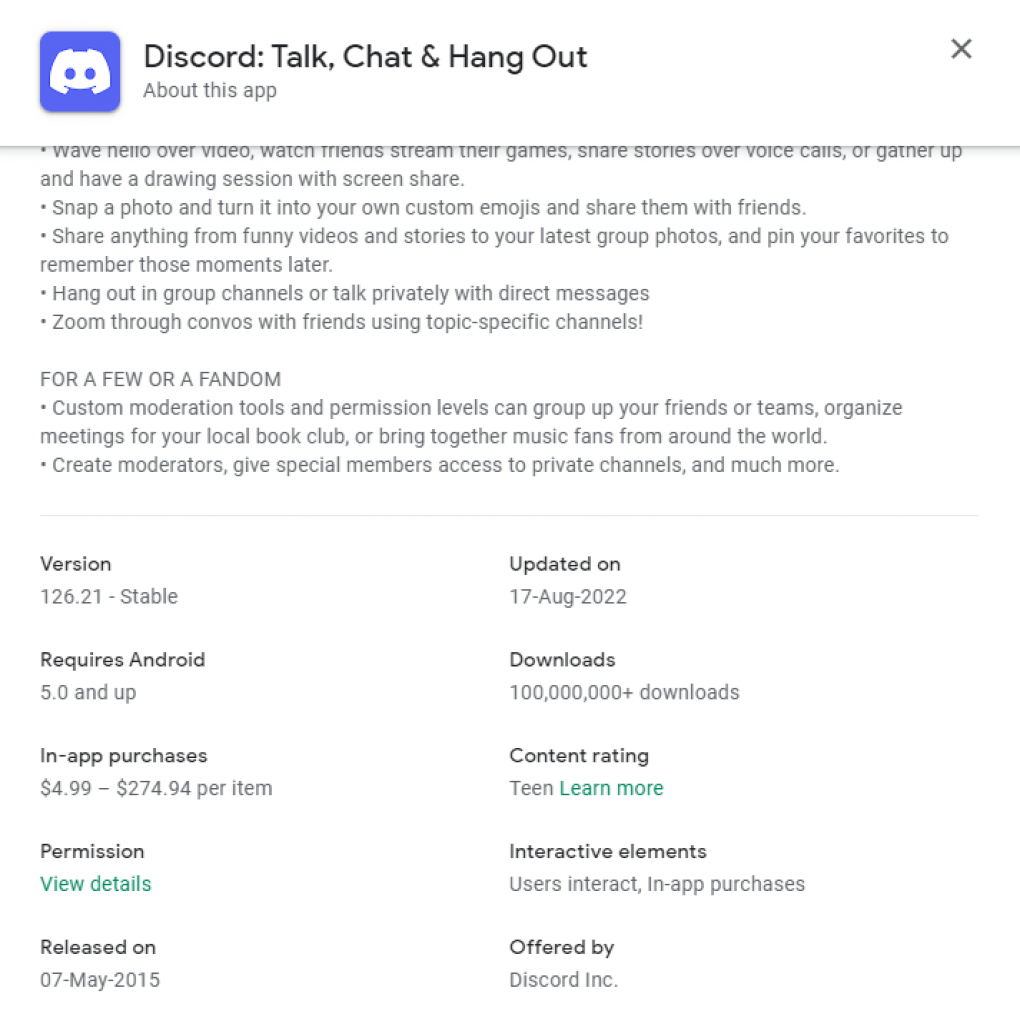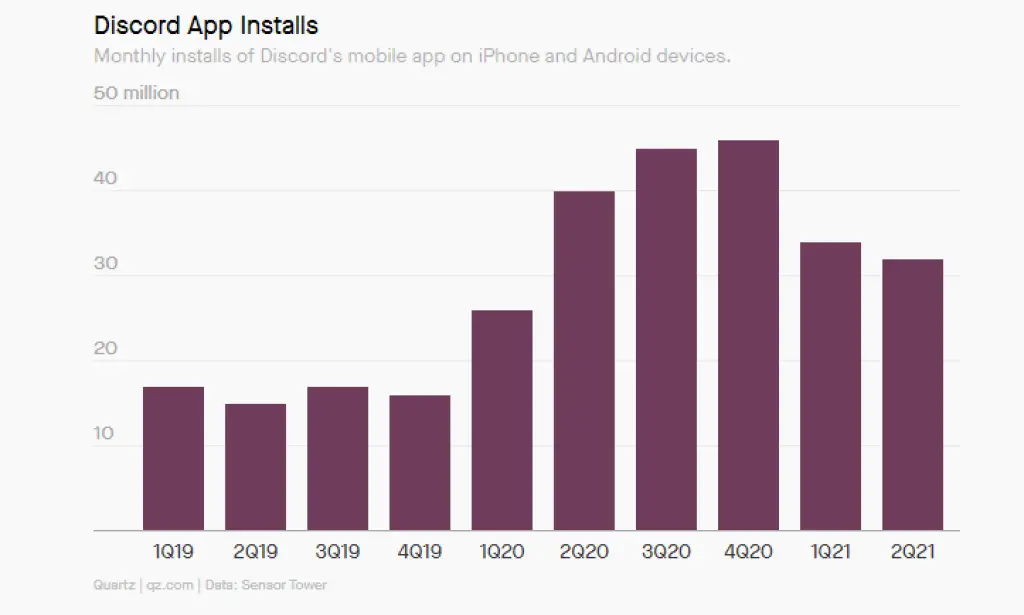 Dark Side of Discord
Like any Social Media, like Facebook, Twitch, Instagram, and Twitter – Discord also had a dark side, despite all its strengths and efforts to make the platform safe and user-friendly. Discord become an addiction to various gamers and a common excuse for procrastination hub for discussion. Discord provides an amazing anonymity feature which is its plus side, but also a downside in several other factors, as it leads to a lot of Scams, Frauds, Bullying, Harassment, Marketplaces, Cyber hacks, and many more.
Discord is also known as a server of the darknet for communication and the marketplace. Discord has often faced various problems related to
Doxing
Harassment & Bullying
CyberCrime
Stolen Goods Marketplace
NSFW content Abuse
Malware
Blackmails
Misinformation & Extremist
Scam Links, Fake Giveaway, Phishing Sites
Vorarephilia, 13Yrs Old Dating, Satanic, Cults, Anorexia or bulimia based Discord server not moderated
And various Other issues
Do Remember Discord isn't a profitable company right now
Criticism & Controversies Discord Faced Timeline
Below you will find all the articles which were published by various journalists and media in the following events, On Hubprix we will provide all the details in a timeline order, which Discord faced.
24 January 2017 – A Thriving Chat Startup Braces For The Alt-Right
Reports: BuzzFeedNews
26 July 2018 – Popular NSFW Discord Server received strikes for sharing offensive images
Reports: Polygon,
18 September 2019 – Anti-Semites Are Using a Popular Chat App to Compile a List of Jewish People
Reports: MotherJones,
19 December 2019 – Inside Discord's Thriving Black Market for Stolen Credit Cards and Gift Cards
Reports: OneZero Medium, TheGamer
8 February 2020 – Teenage girl who was groomed online at 13
Reports: ChannelNewsAsia
15 June 2020 – Mum shares sick messages online groomers sent her nine-year-old as she warns other parents to know the signs
Reports: TheSun
21 September 2020 – Las Vegas family warns 'swatting' is real danger
Reports: KTNV
20 January 2021 – CursedGrabber strikes again: Sonatype spots new malware campaign against Software Supply Chains
Reports: SonaType
5 March 2021 – Fake Steam Login Page
Reports: TrendMicro
17 June 2021 – Online drug dealing platforms will know about the Discord server 'NZEnts'
Reports: Renews
25 July 2021 – Tennessee man died from heart attack after 'Swatting'
Reports: TheGuardian
11 February 2022 – Crypto's Town Square Has Become "a Scammer's Paradise."
Reports: TheInformation
20 April 2022 – LGBTQ people face 'groomer' accusations and trolling as culture war rages on
Reports: NBCnews,
20 May 2022 – (Discord responded ) 15 people joined suspected Buffalo shooter's Discord private chat
Reports: Discord.com, Washingtonpost, Mashable, CNN, TechCrunch, TheVerge, BloomBerg, NyTimes, Police1, NPR, NBC News, Axios, Fortune, NJ, BussinessInsider, Engadget, IGN, GridNews,
18 July 2022 –Examining White Supremacist and Militant Accelerationism Trends on TikTok
Reports: Gnet Research, AXIOS
27 July 2022 – Messaging Apps Tapped as Platform for Cybercriminal Activity
Reports: Threatpost, Paperwriter, Cybernews, Gigazine, Sophos, GeekyNews, HelpNetSecurity, Protergo, engadget, Intel471, VPNoverview, HackRead
12 August 2022 – Tornado DAO Grapples With Arrests as Discord, Governance Forum Go Dark
Report: Decrypt.co 
( Still Updating this Data timeline )
Banning Random Users without any relevant reason
A Reddit user going by the name allthefoxes, shared his personal experience of Discord which was posted on Reddit and went viral, in which the user's account got banned for not complying with Discord Terms and Service. Ironically, the Discord user who was on 25+ Different Discord servers never posted or commented on any channel but still, the Discord account got banned. Various users also got banned by the Discord staff and admins without any proper reason or even if the user was not active.
There are many Discord users, and content creators who got banned by the Discord Trust and safety from the admins, without any relevant reason
Article on This Topic: Discord Trust and Safety Employee Abuses Administrative Power for Personal Gain
Check out the YouTube Video of Quakity who has 6.3 Million Subscribers: I GOT BANNED FROM DISCORD
Discord was funded by Tencent, a Chinese company and active supporter of the communist party. And the Chinese company has a bad history of misutilization of its data. Tencent does not care about Discord's profits or revenue. According to rumors, Tencent has a major stake in Discord and it's a no-brainer that it also has indirect access to the data.
Chinese companies and intelligence agencies have a long history in cyberspace and target other countries in the cyber war by extracting information from foreign companies. Tencent is legally required to send all this data information back to the Chinese Government.
Various Chinese App / Tencent invested apps are receiving a ban all around the world, and some countries are planning to ban them like
India has been one of the most extreme countries to ban 100's Chinese apps that also including TikTok and PUBG which were indirectly assembling sensitive user data information and other countries are also following the same path.
Read This Article: All the 273 Chinese Companies that the Indian govt banned so far
Discord Sharing our Data Information 
If you carefully read the entire Privacy policy page of Discord it clearly states " We may share information with vendors we hire to carry out specific work for us. This includes payment processors like Stripe and PayPal that process transactions on our behalf and cloud providers like Google that host our data and our services. We may also share limited information with advertising platforms to help us reach people that we think will like our product and to measure the performance of our ads shown on those platforms. We do this to help bring more users to Discord, and provide only the information required to facilitate these services. This may include information like the fact that you installed our app or registered to use Discord. "
This also means that the Discord Moderation staff team can read your messages, and perhaps use this against you to blackmail, or ban you for life.
According to the GDPR data deletion policy under article 17, companies are required when requested to erase their data. ( Right to Erasure / Right To be Forgotten )
Do remember the main rules of silicon valley that if you're not paying for the product then " You are the product ".
In Simple words, Discord may not sell users' data, however, it appears they can and likely does share data with any third parties for only vaguely defined purposes
Discord Keeps Your Information even after it is deleted
You might feel that Discord is a dark platform and want to delete your current Discord profile, but after you have deleted your account. You might feel that all your information is removed or deleted from all servers, and your data and identity on Discord are completely removed. But "NO", you will soon realize that your account on Discord is never deleted.
[wpsm_top postid="3906″]
You see, when you are in the process of deleting your Discord account, for 2 weeks the company emails you whether you are sure about your decision to delete your account, if not you can log back into the account to revoke the self-destruct.
Discord themselves stated several times they place a high value on privacy and information. That Discord does not sell data or information to the 3rd party agencies. But their privacy policies page says something else about sharing data with other agencies.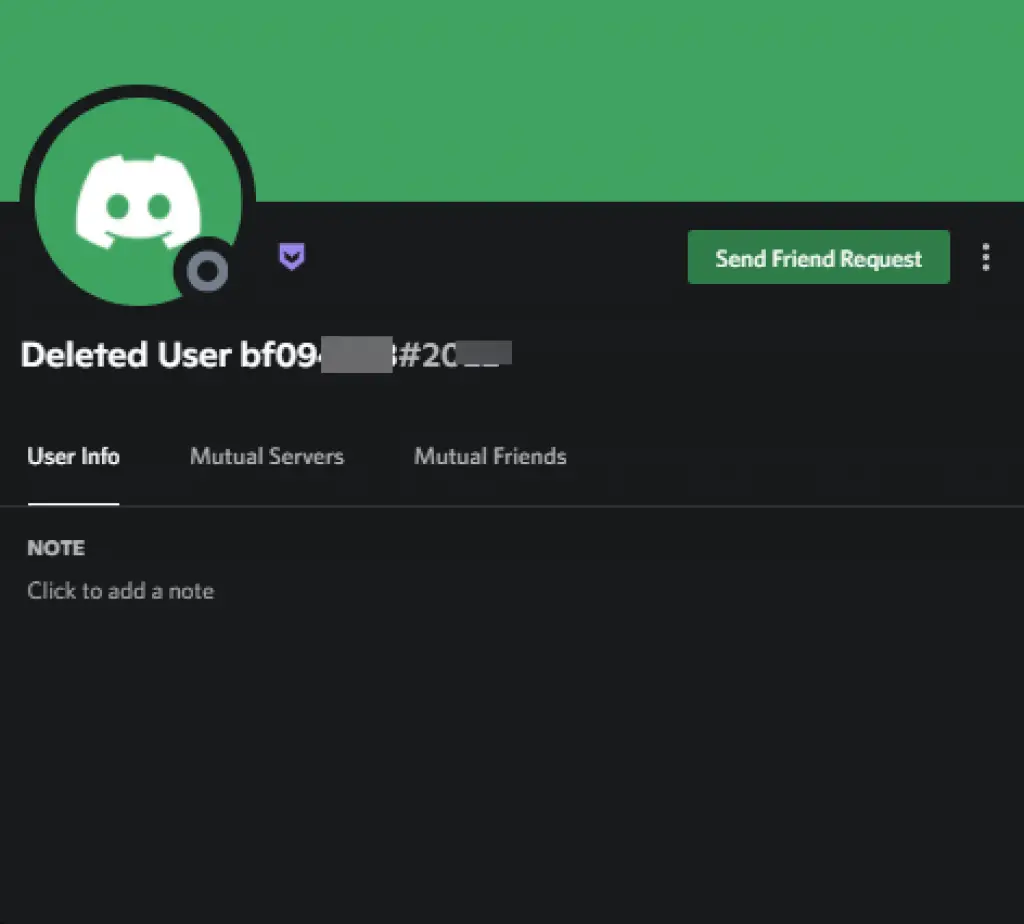 Unlike other companies that have end-to-end encryption like Facebook, Instagram, and Whatsapp – Discord does not have that feature, according to a Mozilla Report and this can be very dangerous in the future.
Another major problem that various Discord users had faced was, using 3rd party software like BetterDiscord or coding python tools to Mass Delete Discord messages before deleting their account. But this again is against Discord TOS ( Terms of Service ) – Automated user accounts (self-bots) so there really isn't any full proof way to properly mass delete your Discord messages. Discord doesn't delete your messages after you deleted your account, nor does it allow you to use any custom tools to mass delete your data from your account.
Hence this means that all your information is stored even after you have deleted your account, and you are just under the illusion that it has been deleted and the user will not have access to their account, just one breach into the Discord company server and Billions of data is leaked and the public to the world even those account data which were requested to be deleted.
https://www.pcgamer.com/discords-tos-update-forbids-lawsuits-against-it-but-you-can-opt-out/
https://www.klemchuk.com/ideate/discord-platform-targeted-by-patent-troll
https://topclassactions.com/lawsuit-settlements/lawsuit-news/gamers-sue-openfeint-in-class-action-lawsuit/ ( gender, age, education level, GPS location )
Discord Transparency Report
In the month of June 2022, Discord released a transparency report, the data it shared includes user-submitted concerns, actions taken and trends observed during the time.
Reports received during the first quarter of 2022 increased marginally to 178,414 when compared to 175,292 reports during the fourth quarter of 2021. We received 65,700 reports in January and 57,096 and 55,618 reports in February and March respectively.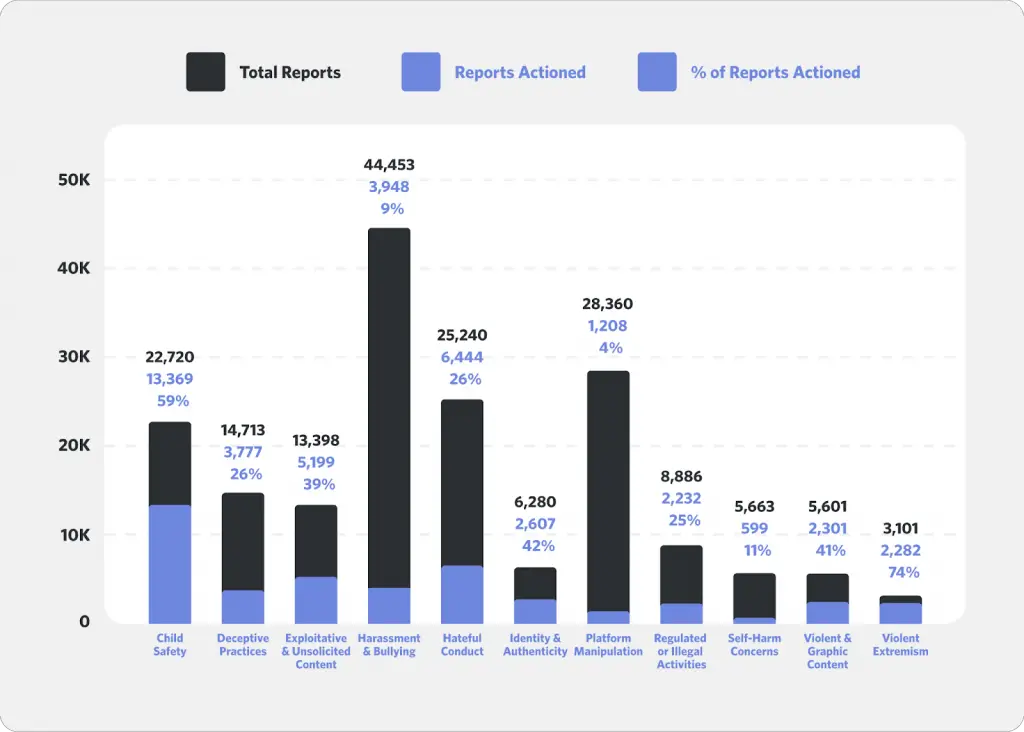 The transparency report shows various details like
Accounts And Server Warning
Account Disabled Detailed
Servers Removed
Appeal Requests
Reports
Legal Request, Court Orders, Subpoenas, Search warrant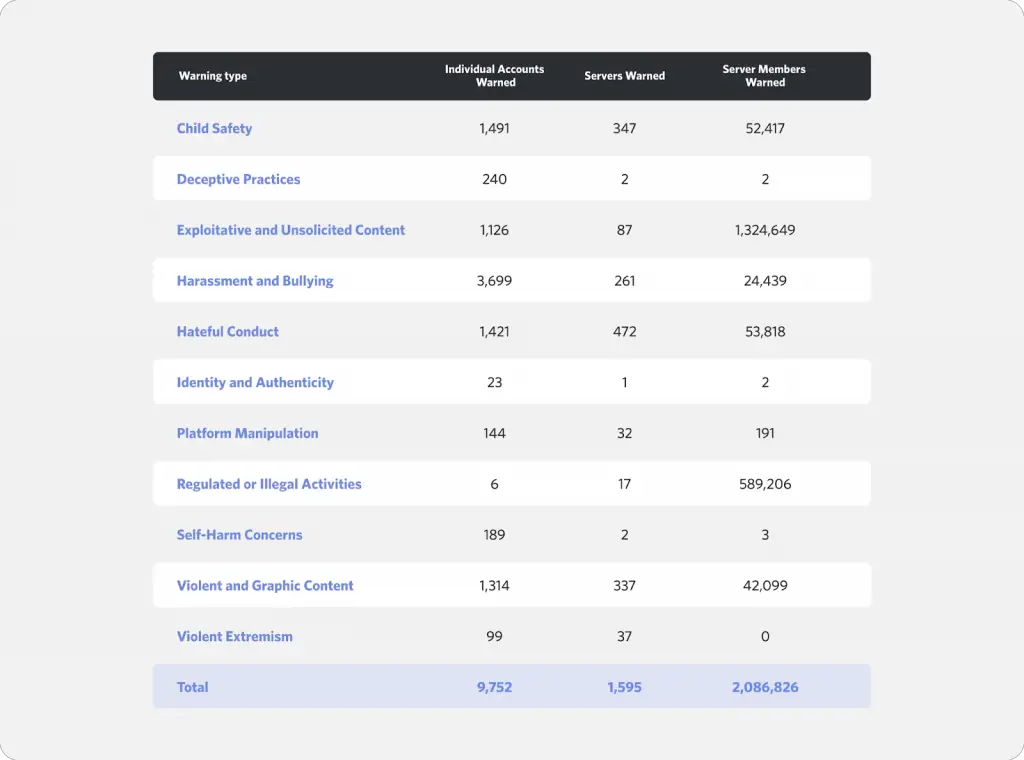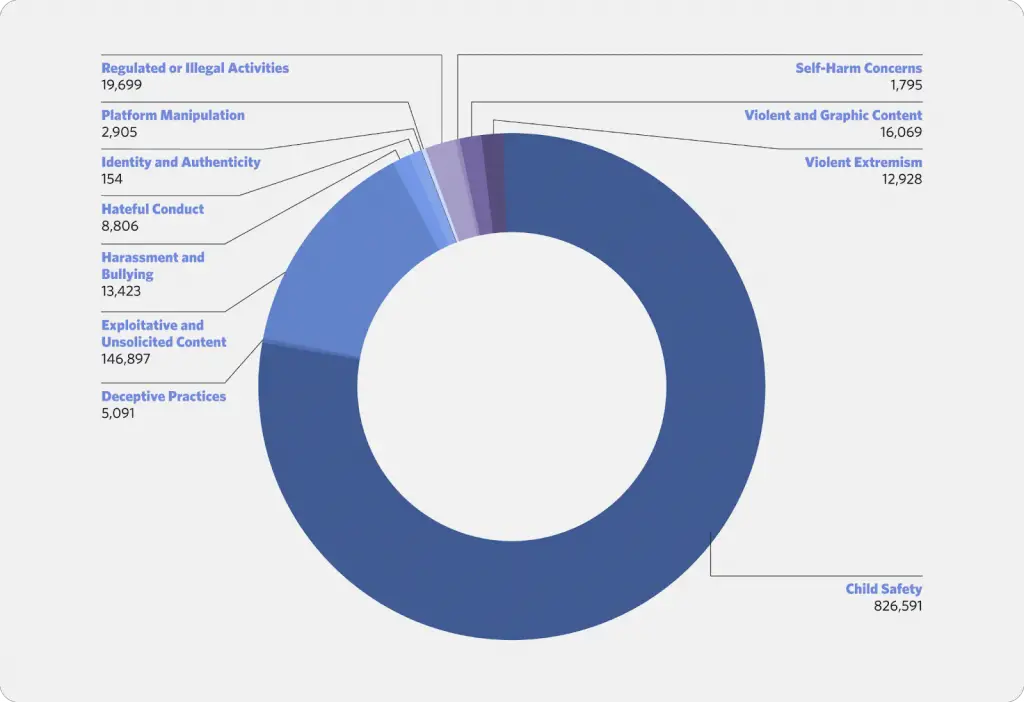 Future of Discord
Gamebridge – First released in the initial months but removed shortly, GameBridge is expected to return in a different form. It provides an ease to integrate the app into the game while reducing the burden of coding for game developers. Its benefits include auto-match players in voice channels, easy audio settings control, positional audio to enhance players' distribution, sharing videos, GIFs, and screenshots, and partner-like perks to build up a community.
Gaming stores and arenas – This platform sells several games. It also offers exclusive benefits to its Nitro subscribed users. It can augment its services on this platform to increase its revenue.
Revenue Sharing – Partnerships with several gaming companies can help Discord earn more revenue in the future. Inviting more gamers on its platform can be really beneficial. Besides, it can gain profits through successful referrals upon which more users turn out the buyers of their games, features, or items.
Conclusion
Discord has been a remarkable tool and revolutionary software to the gamer, in the gaming industry and voice communication industry as well. For bring amazing features to the users worldwide and listening to the feedback to connect with them. Discord is here to rule in the market for a long time, as it is constantly changing and updating its platform.
Credits For The Information
Thank You to all these sites and Youtube channels for the amazing information which was gathered, do subscribe and visit these websites.
Was this article helpful?