Alongside the introduction of a new Activities section on Discord, which will include connectivity with YouTube as well as casual gaming options, the Nitro Basic subscription will also be made available. Over a year and a half after the video site controlled by Google took two of the most popular music bots on Discord down, YouTube has been integrated into the platform. Up until this point, users could subscribe to either Discord Nitro or Discord Nitro Classic through the app; however, the latter option will soon be discontinued.
Twitter and Facebook both display adverts, but Discord does not. This is something that you may or may not have noticed. Consequently, if you've ever been curious in how Discord makes money, one of the ways it does it is through the sale of these bundles.
Discord Basic Nitro Perks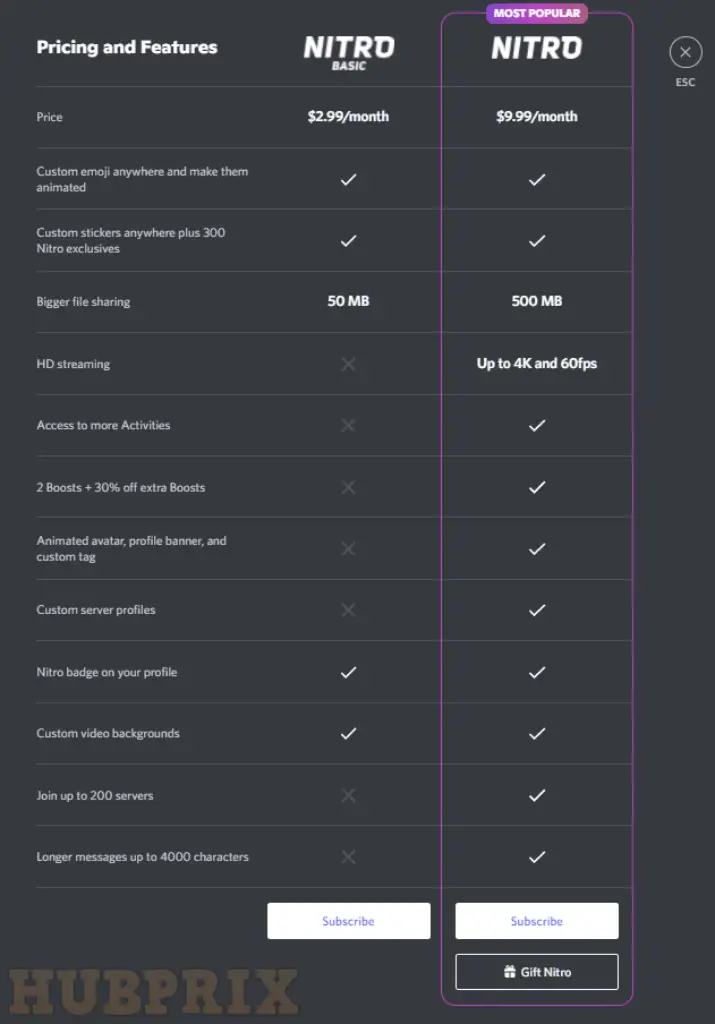 Discord has now released Discord Nitro Basic, a new subscription service that gives users access to features for a monthly fee. Discord Nitro Basic costs $2.99 a month or $35.99 a year, but there isn't a $35.99 a year option yet. For that price, users can use a number of features, such as:
Custom emoji that move can be used anywhere
Anywhere you want stickers, plus 300 Nitro stickers
Bigger file sharing (50 MB limit)
Nitro badge
Video backgrounds made to order
Nitro Basic will cost $2.99 per month in the United States. If you don't live in the U.S., you can see the prices on your User Settings > Nitro page once it's rolled out.
Note: Nitro Basic is a new service that is currently only available on desktop and mobile apps in the UK to a small number of users.
This Nitro subscription would be easy on your wallet, but you would still get most of the benefits of chatting, including some cool things.
Discord Nitro Classic Removed From Setting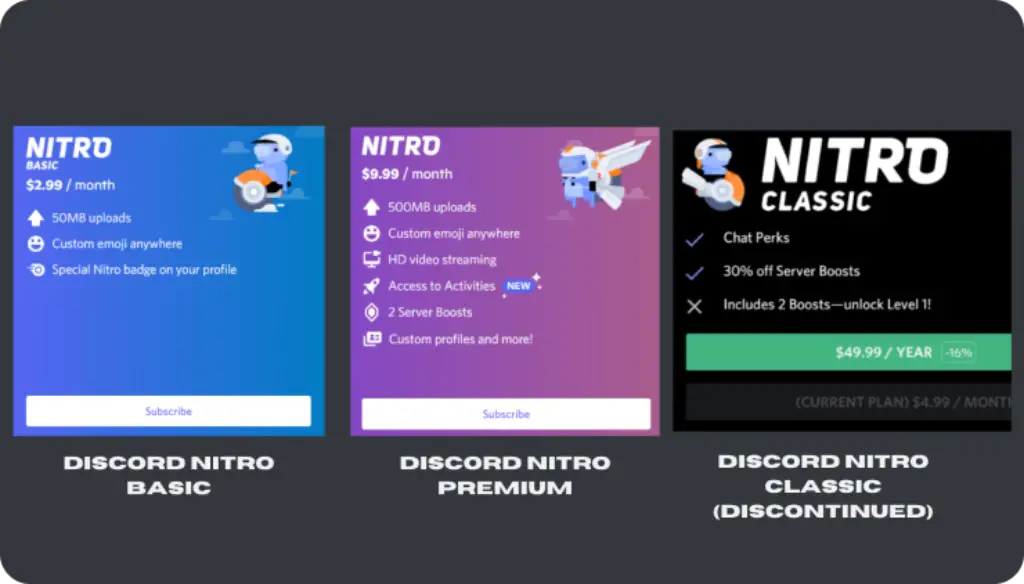 Discord used to have Nitro Classic, but it was taken away recently. Where subscribers paid $4.99 a month, they got a number of benefits, such as:
You can change your profile with an animated avatar, a custom tag, and a Nitro badge.
30% off of purchases at Boost
You can use animated and custom emojis anywhere.
Bigger file uploads (50MB)
Up to 1080p/60fps screen sharing
The Basic Plan, unlike Nitro Classic, cannot yet be given as a gift. This was a big problem for servers with high giveaway rates, since most of them preferred Classic over Nitro because it was cheaper.
Was this article helpful?