The newest connection app called Crunchyroll has finally arrived, great news to various anime & Crunchyroll users worldwide. This opens more possibilities for 3rd part bots to introduce more features in their Discord servers.
It seems various Discord datamining news on Crunchyroll coming to Discord seems to be true. If you have never used Crunchyroll, then you can participate in the ongoing Discord x Crunchyroll giveaway for a free 1-month premium to its non-premium users.
If you link your Crunchyroll account to Discord, information about you will show up on both your "mini-profile" and your "full profile."
After you connect your account, you'll be able to show in real-time the title, episode, and season of the anime you're watching.
When your friends are getting to the good part of the season finale of your favorite show, talk about it.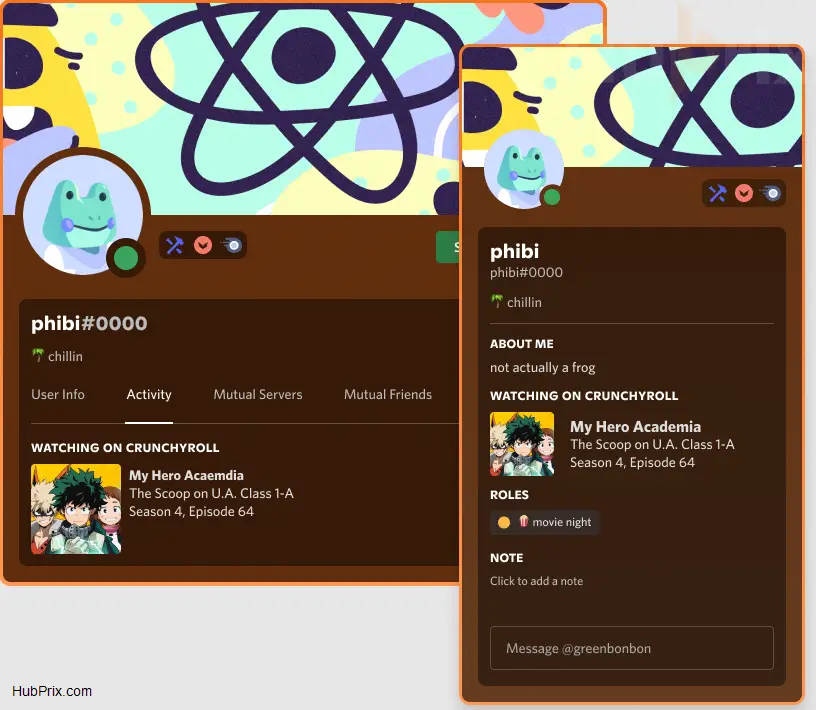 How to Connect Crunchyroll in Discord?
1. Click the Gear setting icon in the bottom left of Discord

2. In the user's settings of Discord, click on Connection.

3. Once you are in the connection setting area, click the Crunchyroll Logo in that area.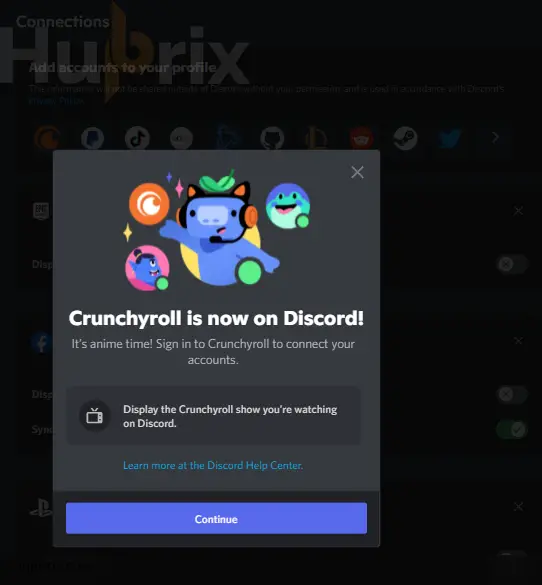 4. From here, you will be given an overview of all permissions you need to accept, in order to connect the account. Click the Continue Button.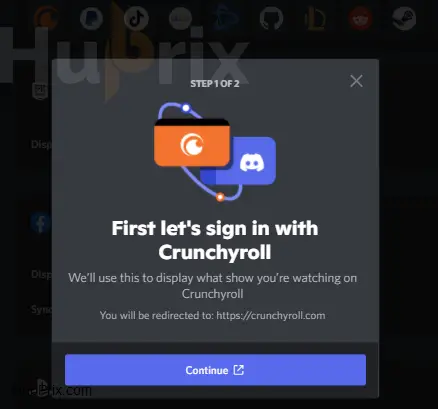 5. After you click on the continue button, you will be redirected to your default browser in order to login to the Crunchyroll website, to establish the connection.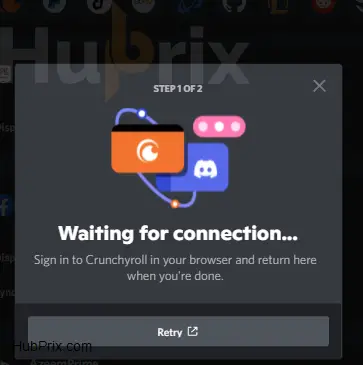 6. Enter your Crunchyroll Details, ( Username & Password ) in order to create connection.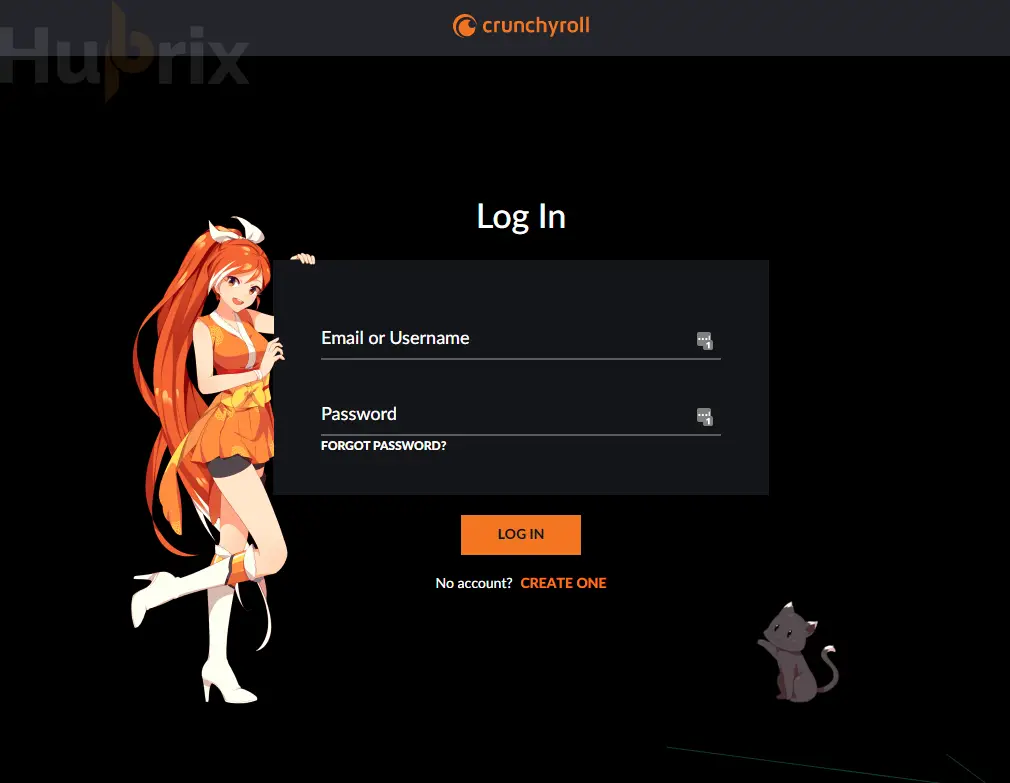 7. Click on the agree with button, after you have read the permission which Discord would be using.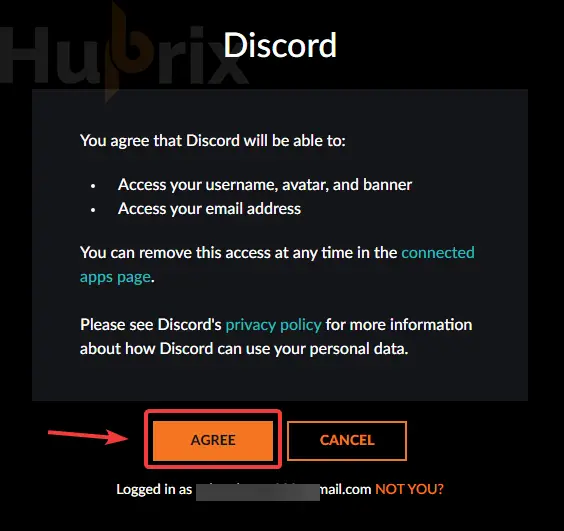 8. Then on Discord, similar permission would be asked.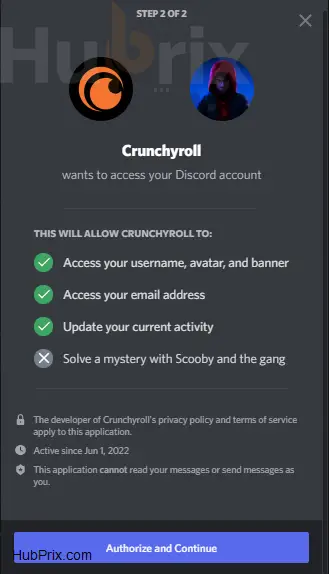 9. And Voila, Congratulations. After you click on Authorize and continue, Crunchyroll is linked to your account.

If you change your mind and want to disconnect from Crunchyroll, you'll need to do so in BOTH your Discord settings and your Crunchyroll settings.
Was this article helpful?