The beta feature of Discord brings the profile skin features and now has more options like choosing primary and secondary colors. As this feature is still in beta, various options are still bugged out and the position of color gradients is sometimes not consistent and do not save. You might need to have a Discord Nitro boost ( $9.99 per month version ) in order to customize, just like other Discord features.
In this tutorial, we are going to investigate whether or not it is possible to obtain the Discord profile theme. Changing the Primary and Accent colours of your profile is one of the things that the new Discord profile theme feature enables you to do, in case you were wondering exactly what it is that you can do with it. This gives you the ability to modify your Discord profile, making it appear significantly better and giving it a more unique feel.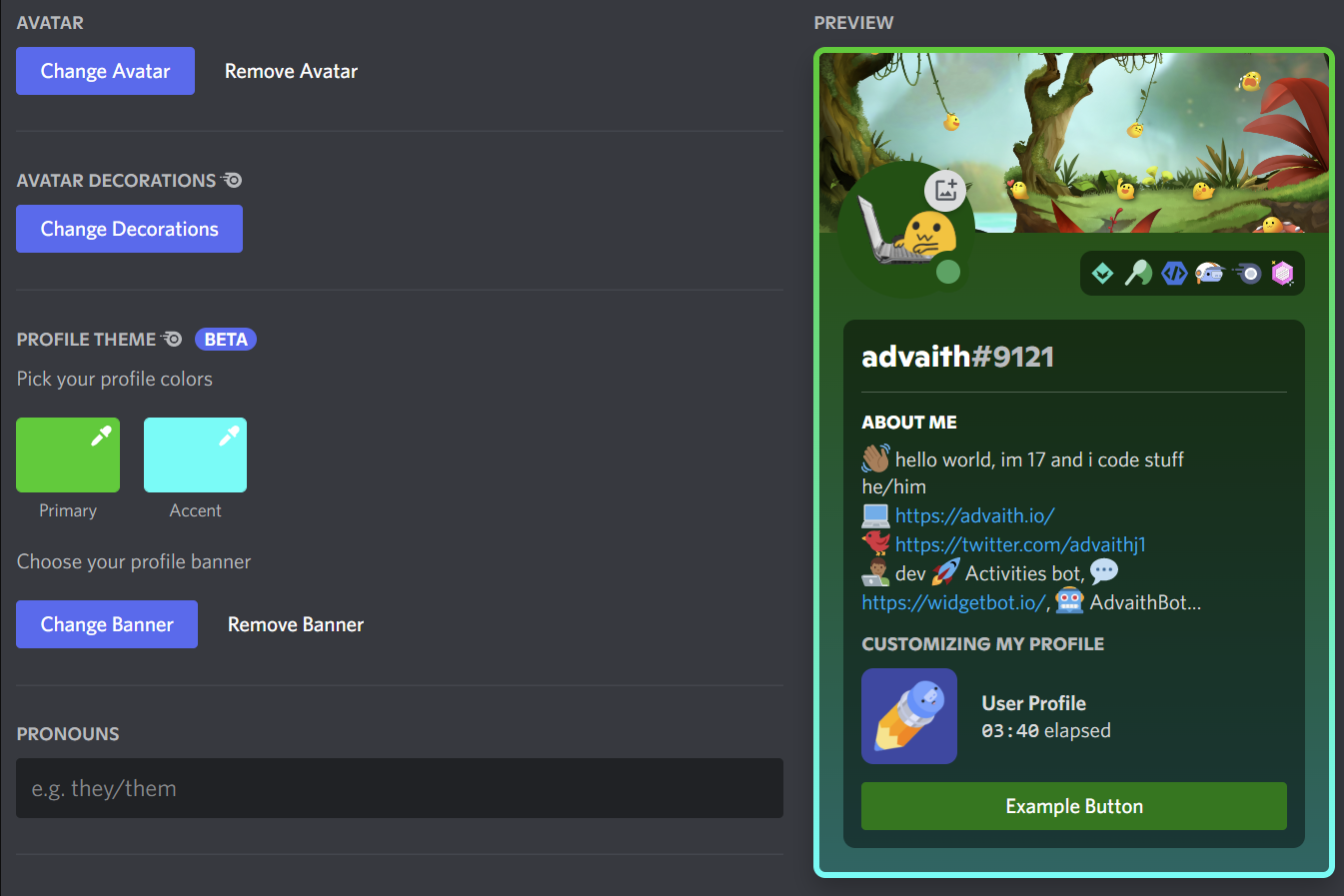 It's a lot of fun to talk to your pals on Discord, and you can also join servers with lots of other people you know. In addition, as you are probably aware, it is continually having new features added to it, which enables us to perform additional tasks.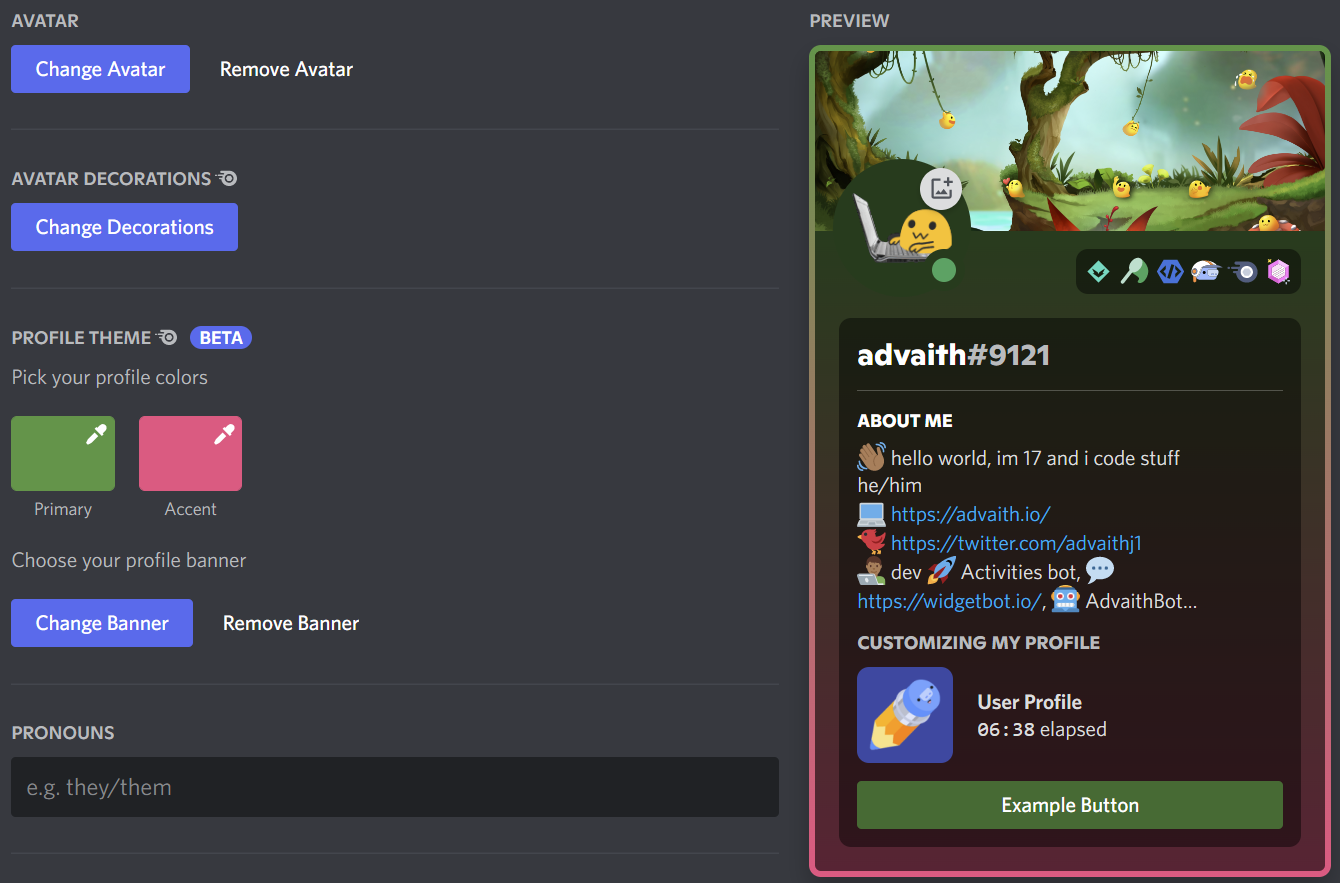 And when it comes to applications that give you the ability to have a profile page, one of the things that we like to do is customise the way that it looks. Changing the colours of the profile theme is a fantastic approach to achieve this, but the questions are how and whether this is even possible.
Also Read: Discord Brings new features
Can you customize Discord profile themes?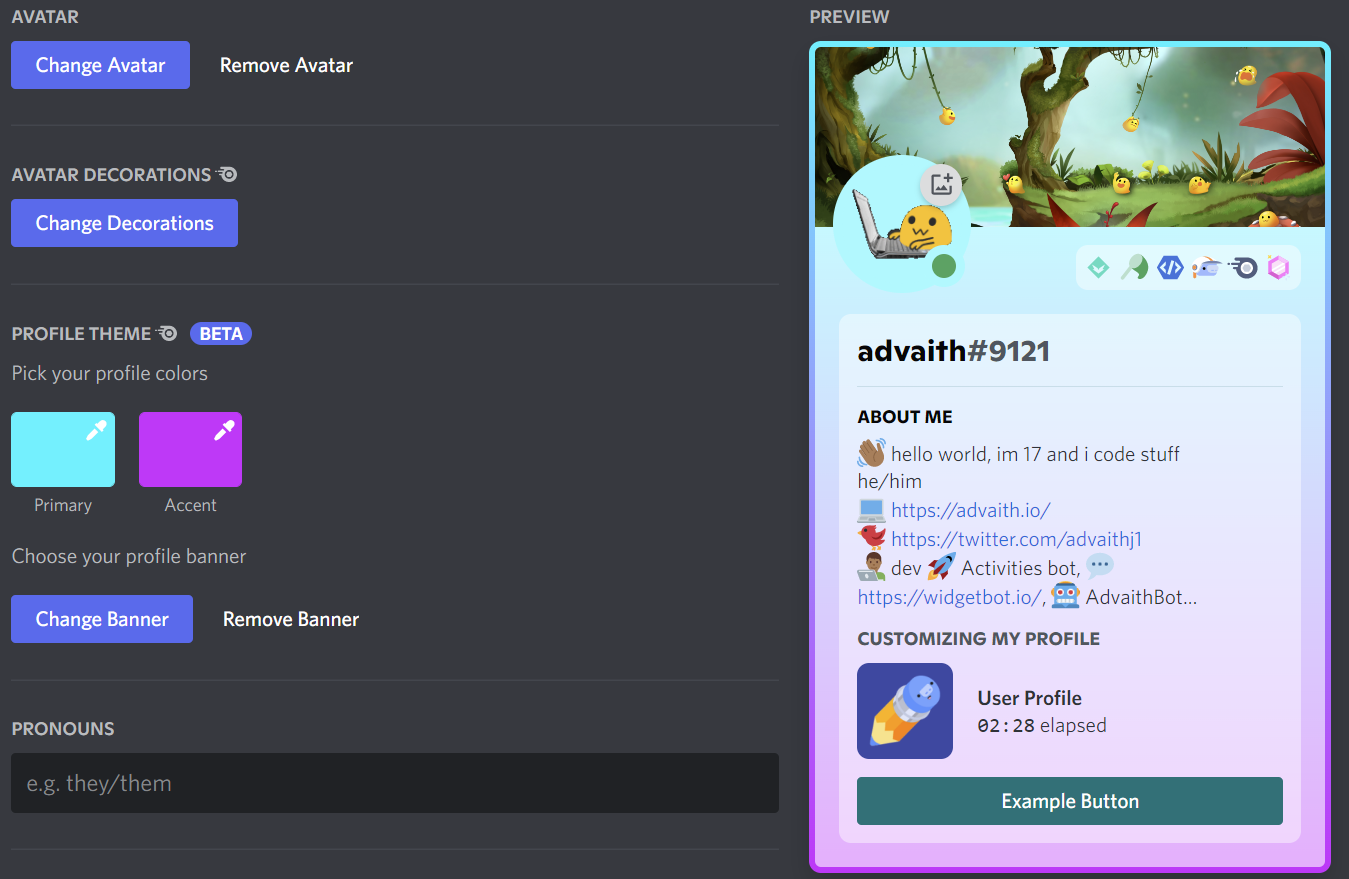 At the time that this article was being written, it was not feasible to obtain the custom theme for one's Discord profile. Due to the fact that the new feature is still in the testing phase, the only way you will be able to use it is if Discord chooses you at random to be a part of the Beta testing group. However, you won't be able to do this unless you have a Discord Nitro subscription.
[wpsm_top postid="3906″]
How to Change Profile theme on Discord?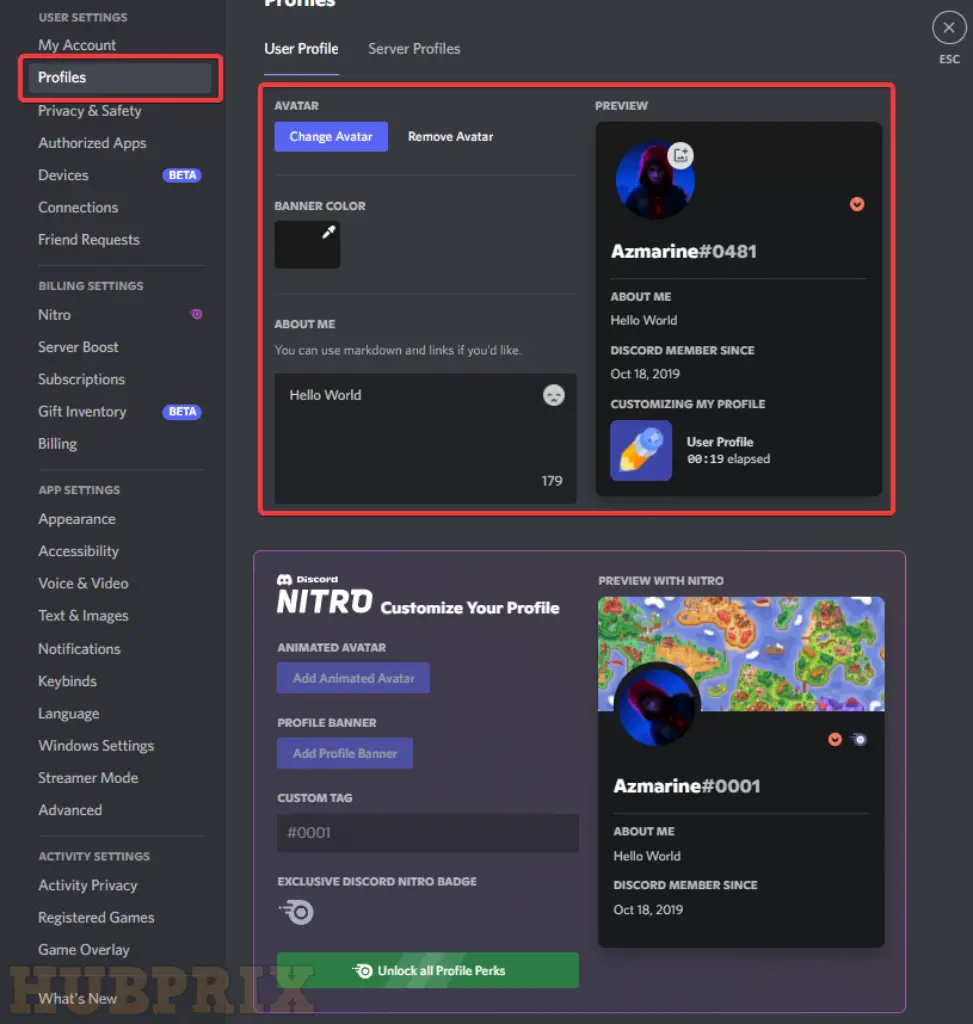 If you have been chosen at random and do have Discord Nitro, you will be able to change your profile theme by going into your user profile settings and selecting the appropriate option:
Launch Discord and click to the User Settings menu.
Go to My Account, then click the Edit user profile button.
You will now be brought to the PROFILE THEME screen, which allows you to change both the Primary and Accent colours (if you have been given access)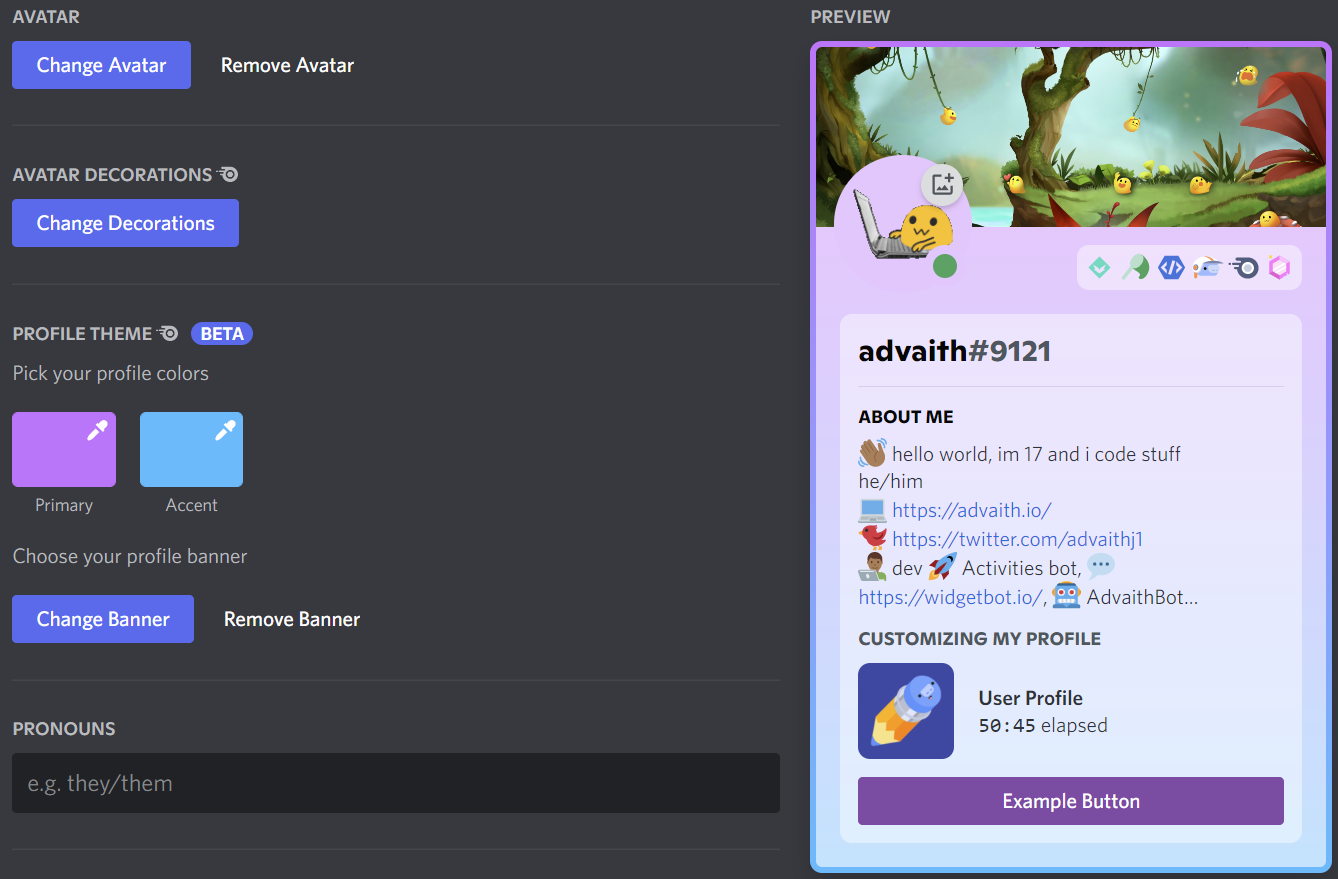 We hope that the article that was just linked to given you with the information that you were looking for regarding the theme of your Discord profile and the location of the settings that you can change if you have been granted access to those areas.
Frequently Asked Question on Discord Profile Theme
How do I get a profile theme on Discord?
On your laptop, open up Discord.
Click on the gear icon next to your profile picture in the bottom left corner.
Go to the App Settings page.
Click on the Look button.
Scroll down until you see Theme.
Under "Theme," you can choose between "Dark," "Light," and "Sync with computer."
How do I change my theme on Discord?
First, press the cog wheel next to "User Settings" and choose "Appearance" from the menu on the left. You'll see that you can change the settings in a few different ways. At the top, you can choose between Dark, Light, and Sync with computer to change your Theme.
How do I customize my Discord profile?
On Android, tap the icon in the bottom right corner to go to your user settings. Then press the button that says "User Profile." You can now change your profile avatar, the "About Me" section, or the colour and banner of your profile.
How do you make pink Discord?
To change your theme on Discord, click on the gear icon on your profile, which will take you to the User Settings page.
Then, go to App Settings > Appearance > Themes > Dark/Light to change your theme to dark or light mode. You can download BetterDiscord if you want more ways to customize it.
Was this article helpful?