Read receipts are a useful feature that can be found in virtually all messaging apps. Users are able to determine whether or not the recipient of their text messages has actually read them by utilising this particular feature. For the same reason, users of these apps also have the ability to disable their read receipts, which helps turn their privacy. Due to the fact that Discord is yet another application that can be used for messaging, users frequently inquire as to whether or not it is possible to turn this feature. If you are one of the many people who have been wondering, "How do I turn off read receipts in Discord?" then the following information is important for you to know:
How To Turn Off Read Receipts On Discord?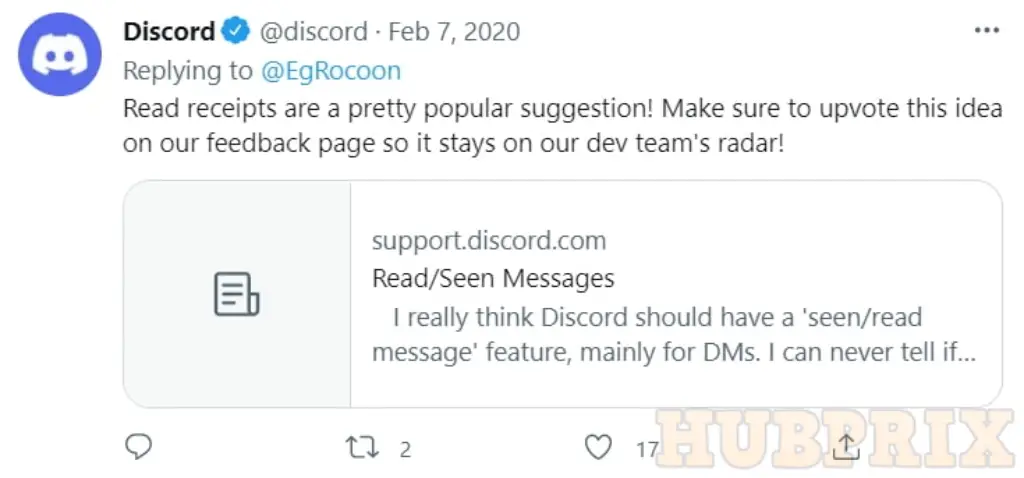 It may come as a surprise to users who are concerned about having their read receipts turned on in the Discord app to know that the application does not support the feature. To be more specific, there is no feature in Discord that can be compared to reading receipts.
This means that regardless of the text you send or receive, there won't be any visual indication that the user has read the message because there won't be any visual queues. Others don't appear to be on board with this, despite the fact that some users do believe this is for the better.
Why Does Discord Not Have a Read Receipt Feature?
The question does not have a definitive response, but there is a good chance that privacy concerns are the reason that this application does not incorporate the use of reading receipts. The idea that other users should be notified whenever their messages are read is frowned upon by the vast majority of users.
The majority of messaging apps, including WhatsApp, give users the option to disable their read receipts, which is another reason for this. On the other hand, Discord does not have this feature at all in its current iteration. If you were considering activating or deactivating read receipts on Discord, we regret to inform you that there is no option to do so because the feature does not currently exist.
On the other hand, one could make the case that if the decision was made solely out of concern for users' privacy, then Discord ought to provide users with the option to toggle the read receipt feature on or off. Even though it would be reasonable for Discord to take this course of action, we are unable to draw any conclusions until we have first heard the company's position on the issue articulated in an official statement. However, until that time comes, there is nothing that can be done about it on your end.
Conclusion
How do I turn the read receipts on my Discord account? While the vast majority of applications provide you with a variety of choices regarding whether you would like the settings turned on or off, Discord does not have a feature that notifies you when your messages have been read. There is no reason for you to be concerned about anything, so if you were curious about turning off the setting or worried about letting other people know when you have read a text message, you don't need to worry about either of those things.
If you are interested in learning more about this topic, then we strongly wish that you read the article that was just presented to you!
Frequently Asked Questions on Discord Read Receipts
Do read receipts show on discord?
The quick answer to your question is no; unlike many other popular messaging apps and social media platforms, Discord does not display read receipts.
Why does discord not have read receipts?
Even if there is no definitive response to the query, there is a good likelihood that the reason this programme does not feature the use of reading receipts is because of concerns over users' privacy. The idea that other users should be notified whenever their communications are read is frowned upon by the vast majority of users.
How do you turn off read in Discord?
To begin, launch the Messages app on your device and select "Settings" from the menu that appears. Read Receipts, Send Read Receipts, or Request Receipt might be something you see on your phone, depending on the model of your phone, the operating system it uses, and the cellular service provider you use. Activate the option that pertains to the situation.
How do I know when someone reads my text?
Sending someone a private message is the best way to determine whether or not they have blocked you. If the response you receive is from a bot stating that the recipient has disabled the ability to receive direct messages on the shared server or is only accepting direct messages from friends, then there is a probability that the user has blocked you, but it is not certain.
Was this article helpful?