Discord is a popular platform with many servers that cater to a wide variety of interests. Discord has a lot of different communities where you can text, group chat, send video, photos, and voice messages for free. You can also choose the size of your banner. It's a convenient way to talk to interests around the world in real time about any topic or interest.
Most people join Discord when they get an invite from a member of the community or a moderator. The link in the invite offers you to the community's Discord group, which you can join as soon as you sign in to the desktop website or mobile app for the platform. When you sign up for membership, there is a way to join a Discord group even if you don't get an invite.
If you want to join a Discord server but don't have an invite link, you can search the platform to find communities you might want to check out. The easiest way to join a Discord server is to click "join" on a friend's link to a community. However, there are other ways to search for and join servers without this step.
You can find and join a Discord server in one of three different ways. You can search for public servers on the platform, or you can use two websites, Disboard and top.gg, to find servers. These are the best ways to find a community without an invite, which may give you a longer list of possible groups to join than you were expecting.
Method 1: Use the search function on Discord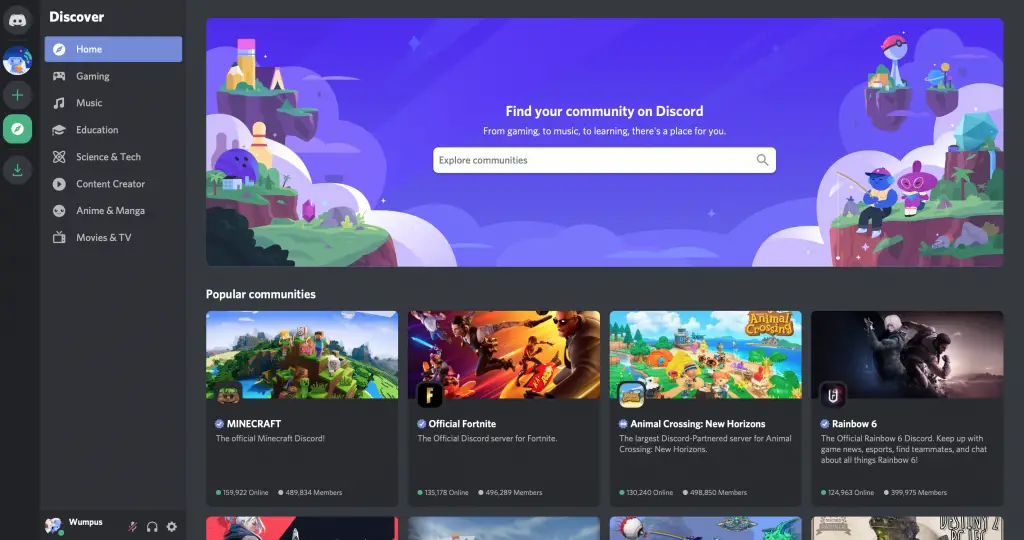 When you use your username and password to log in to Discord, you can use the "Explore Public Servers" option to find public servers that fit your needs. This is easy to do on the desktop website itself. The mobile app version of Discord, on the other hand, doesn't have this feature.
When you open the desktop version of Discord on your computer, you'll have the option of selecting the "Explore Public Servers" tab, which produces a list of public communities in Discord. You'll find this option as a green compass icon at the bottom of the website's left sidebar. When you click on this icon, a list of public servers on Discord that you can join appears.
As you look through the list of communities you can join, you can search or query the list to find a specific area of interest or option by category, tag, or name. For example, you can search for "film" or "gaming" as a tag to see a list of open communities. The list will start with the most used servers at the top.
If you see a group or server that looks interesting, you can see what it's like before you decide to join by clicking "I'll just look around for now."
As was already said, you can't do this kind of search on a mobile device, so if you want to join a server without an invitation link, it's best to use a desktop.
Method 2: Use Disboard to join up for a Discord server
The second way to find a new Discord community to join is through the Disboard.org website. This is a public server list where you can find for Discord groups to join. It is a common place for server owners to list their group, which helps interesting people find a group to join.
The main page of the website has a search box and a list of popular tags, categories, and names that you can use to narrow your search. You can also find Discord servers based on how many people are in them, how popular they are, and which groups have just been "bumped."
Disboard is a great way to find the most popular communities, which you can join quickly by clicking on the community and then selecting "Join this server." If you choose this option, you will be taken to the website for Discord, where you can sign in to join the group.
Method 3: Use top.gg to join to a Discord server.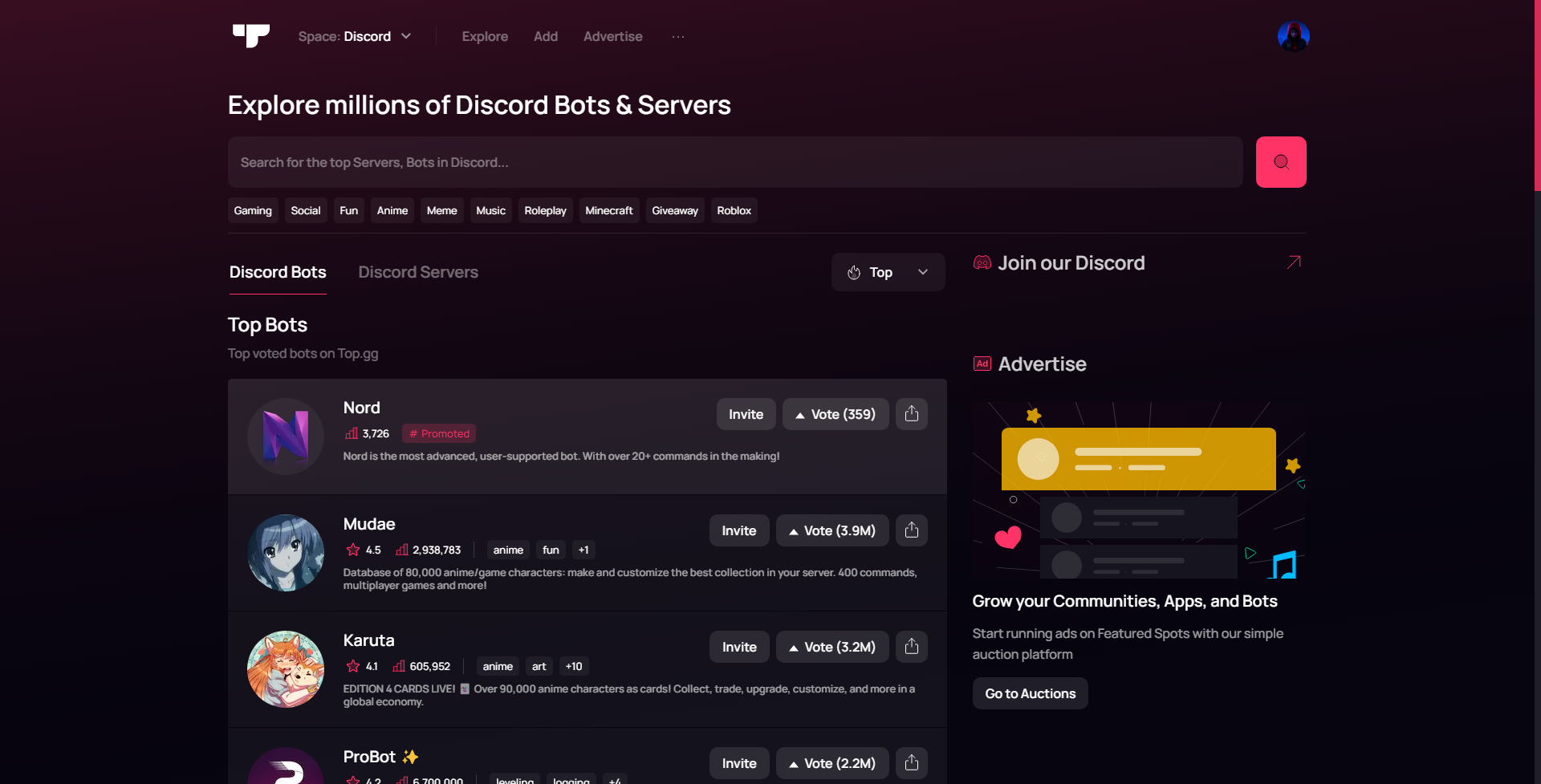 Another easy way to find Discord servers is to do a search on top.gg. You can find this website by doing a quick search on a browser, then typing "Discord servers" into the website's search tool. This will give you a list of servers you can join. You can query or search for servers in the same way that you can on the Discord platform: by tag, name, or category.
On the Discord servers page, you can search for specific terms or themes or look for the most popular or most-liked servers. If you find a server you want to join or want to learn more about the community, you can click on the icon to see more information about the server.
How to Leave a server on Discord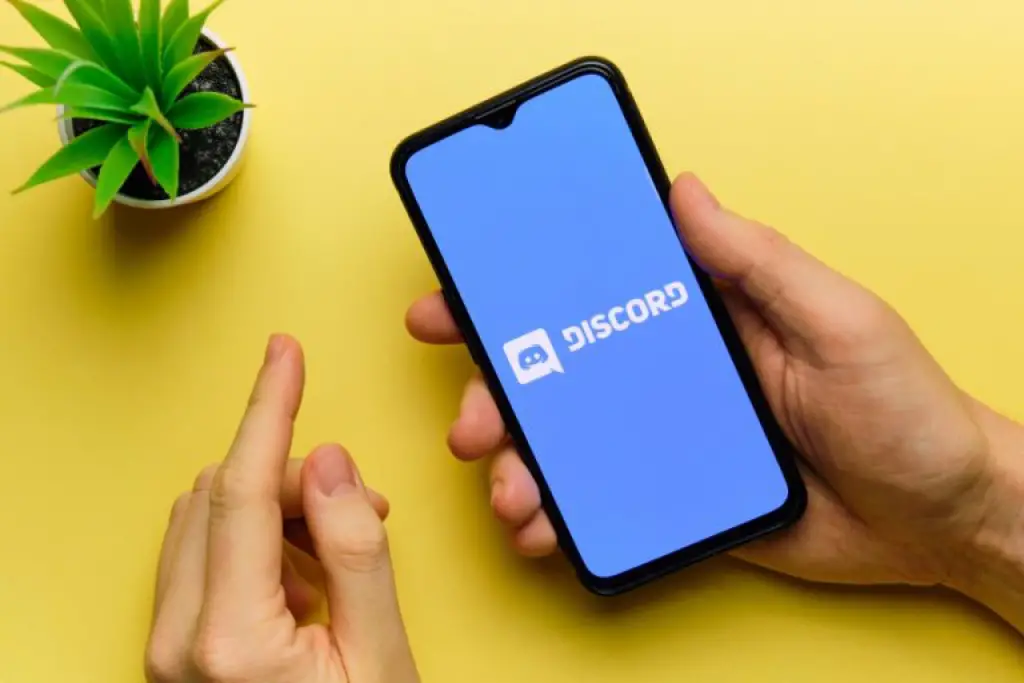 We are aware of how to exit into a server, but it is just as critical that we are able to join servers if we decide that we no longer wish to use them. Follow these steps if you use Discord on a mobile device.
Open the Discord app on your mobile device, and then select the server from which you wish to exit out. The left side of the screen contains all of the servers.
Now, tap the icon that looks like three dots at the very top of the screen.
scroll your way down until you reach the bottom, then tap the Leave Server option. In the end, you should validate your choice by selecting Leave Server once more.
When using the Discord app on your personal computer, the steps that need to be carried out in order to leave from the server are practically identical. You will notice a drop-down menu in its place of the icon with the three dots.
Check Out This list: All Best Directory Listing Sites for Discord Server
Frequently Asked Questions
Can You Join a Private Discord Server Without a Link?
You don't need a link to join a private Discord server. An invitation link is the only way to join a private Discord server. If you don't have it, you can ask a friend or the server's admin to send you the link, but there's nothing else you can do. Remember that not all people who are on the server can invite other people to join. Even if your friend is a member, they might not be able to send you an invite link.
If you want to join a specific online community's private Discord server but don't have the link, you might be able to find it online. In the descriptions of Reddit communities for the same service, there are often links to Discord. Some communities that used to be on forums but have moved to Discord may have pinned threads that explain where to find the invitation link. When things get rough, there is usually a moderator around who can show the way.
How to Join a Discord Server if the Link Has Expired
When making an invitation link, the link's owner can set when it will stop working. This can be a time limit, like the link will only work for the next 100 people who click it, or a number of uses, like it will only work for the next 24 hours. If you tried to join a Discord server but the link has expired, the only thing you can do is contact the server admins and ask them to resend the link or give you a new one.
Can random people join Discord server?
You are unable to do so because joining a server on Discord requires you to have either an invite link or a code.
How do I quickly join Discord server?
Launch the Discord app on your Android or iOS device, then scroll all the way down until you reach the bottom of the server list. Click the button that looks like a plus sign to add a server, and then click the button that says Join a friend on Discord. After you have pasted the server invite link into the Invite link field and pressed the Join Server press, you can begin playing.
How do I find a random person on Discord?
When you open the Discord app and navigate to the home screen, the search bar will be the very first item that catches your attention. You can find the search bar at the very top of the menu. If you type any name or the first few letters of the name you are looking for, Discord will show a list of all of the users that have that name in their profile.
Where do I find public Discord servers?
Open the Discord client application on your personal computer. Simply select the icon that looks like a compass to access the list of public servers. You will find yourself on the home page of the official Discord server directory, which features a search bar at the top and various popular Discord servers underneath it, such as those that are devoted to the video game Fortnite and to Minecraft.
Can you preview a Discord server?
A brief glimpse inside the server and its channels, displayed in a window that appears briefly and then disappears again. Or simply just a button that says "show preview" next to the button that says "join." The purpose of the preview is to provide the user with as much information about the server as possible so that they can review an informed decision about whether or not to join.
Is it safe to use third-party websites to search and join Discord servers without an invite?
It is risk-safe to use websites that are not affiliated with Discord in order to join public servers without first receiving an invite. Even though it's perfectly safe to utilise them, you shouldn't access those websites through any URLs that are corrupted on the server.
Do I need to pay a fee or subscribe to Discord Nitro before I can join a server?
Joining a Discord server is free. It is not necessary for you to pay a specific sum or sign up for a Discord Nitro subscribe in order to join one. If a specific server wants money from you before you can join, avoid it like the plague because it is likely a fraud.
When I join a Discord server on my own without having been invited, what kinds of information should I search for?
Before joining a Discord server without being invited, the name of the server is the most important piece of information you should check for first. In the event that you are unable to provide the server's name, providing either its category or code is acceptable.
Is it possible for you to join Discord as a guest?
And as of right now, it is not known how to register a guest account on the mobile app, therefore users will need to do so using the browser that is installed on their mobile device in way to do so.
How can one start a call in Discord without anyone else being aware of it?
The following was posted on the official Discord Twitter account: "Just a tip: shift + click the group call button to start a call without ringing everyone in the group…. "
Are unclaimed Discord accounts deleted?
Accounts that have not been claimed are deleted as soon as the browser is shut down. Apologies, there was a misunderstanding; after the browser is closed, it is not possible to log back into them, and they will become inactive very soon.
Is it possible to spy Discord?
In spite of what some people say, Discord is not spyware, so you can put your worries about that to rest. However, it is possible for someone to employ monitoring programmes in order to spy on your Discord account and the things you do on it. Indeed, they are able to.
Is it possible to know whether a user on Discord has chosen to make themselves invisible?
No, there is no way to determine whether or not someone is invisible on Discord. However, the corporation has not yet given to their demands, despite the fact that this is one of the most frequently requested features in the suggestion boards. … Log out of Discord if you don't want to be visible by other users.
What can your pals on Discord see?
You may view a person's name, their current status and game playing, as well as the servers that you both share in the three columns. Expand your window if you are unable to view your other players' servers. They are present; yet, if the window is too small, they prefer to remain hidden.
Are the bans on the Discord server permanent?
How long does it take for a ban to take effect on Discord? If you have been banned from the server, the decision to keep the ban in place is up to the server's administration staff, and the ban could be removed at any time. If you have been given from using a platform, the ban will remain in ban indefinitely.
After being kicked from a Discord server, is it possible to rejoin?
If you kick people off your server and they find out about it, it could cause them emotional distress. Users of Discord do not receive any kind of notification in the event that they are kicked off of a server… Users that were kicked from your server can rejoin if your server is public, or if a new invite is sent to them inviting them to come back.
Are bans on Discord equivalent to IP bans?
Every ban on Discord is associated with an IP address. Discord knows how vicious and determined people can be. If they are truly dedicated to achieving whatever heinous objective they have in mind, they will create an unlimited number of accounts in order to do it. Discord bans people not only by their IP address but by their phone number instead.
Conclusion
Discord server allows you to easily share messages and information that are relevant to the topic of that specific server. You'll make a lot of friends on the server that you enjoy the best, and you may talk to those pals while you're playing games together.
In addition, you have the opportunity to take part in the giveaway (which is being offered by the server admin) and visit other live programmes.
Therefore, if you want to join a Discord server but don't have an invitation link, you should make use of the "Explore Public server" option and other websites that provide information about Discord servers.
Keep in mind, however, that while you may not always be able to find the precise server of your choice, you can find a large number of popular servers based on the keywords you enter into the search bar (Server name).
Most of the time, it's easy to find great Discord communities to join and explore more about music, gaming, movies, art, and other interests. Some forums and social media groups may have links to related groups and communities on Discord.
This gives people another way to look into specific parts of this large platform. Even though getting an invite from a friend would be the easiest way to do this, you don't always need an invite link, or the invite you got might not work.
Whether you're looking for the most popular Discord groups to join and explore or a more unique or specific community, you'll find a lot of options to join many Discord groups.
You can also check out Disboard for a list of public Discord servers. If you want to get more people to sign your group, you can add your own server to the list.
Was this article helpful?