Sharex being one of the best software tool ever for taking screenshots/clip for windows 10, 8.1, 7. Taking a screenshot can be as simple as hitting the print screen key and pasting it into an image editor.
Sometimes you might wanna take only small portions of your screen or add some text effects or short clips or creating GIF. In order to provide all these tasks, ShareX takes the place. ShareX is free open source software.
ShareX can be found on Windows Store, via Website and also Steam as it is an open source free software that comes in handy for quick screen snapping tool free of charge
Features
Screen Capture
Specific Screen Capturing & Recording
Creating GIF's
Directly Uploading the screenshot on Image Hosting and getting Ready URL
Keybind for doing a Task
Personal Review
I personally used to be a Gyazo user for taking screenshots, but since they have literally locked most of its amazing features on premium. I had to find another tool that is user-friendly and free because taking the long route of doing Print Screen and pasting it into a Photo Editor or MS Paint is most time-consuming.
Then I found ShareX, I already knew about this platform before but the dashboard or Design was not user-friendly. But later I got used to it, and I am honestly surprised by that such a powerful screenshot tool exists.
– Download from Official Website = https://getsharex.com/

– Download From Windows Store = https://www.microsoft.com/en-us/p/sharex/9nblggh4z1sp

– Download From Steam Store = https://store.steampowered.com/app/400040/ShareX/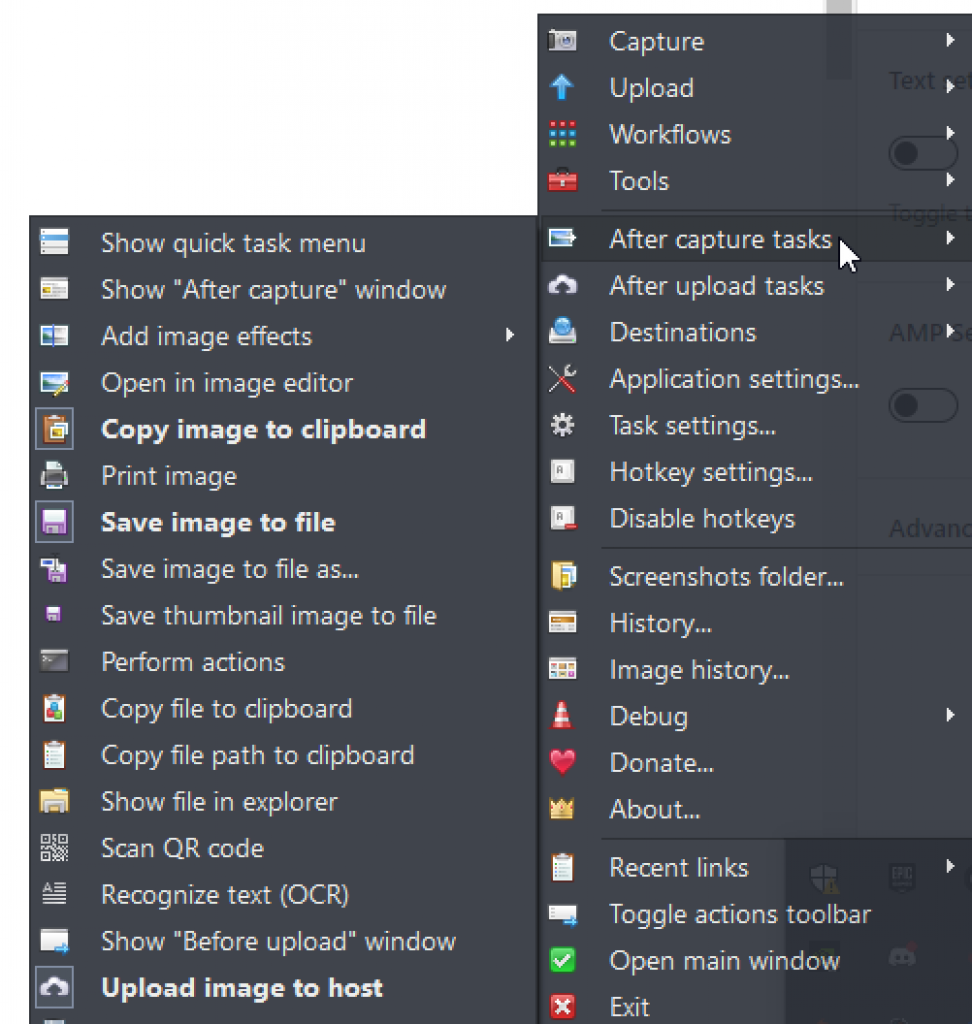 Was this article helpful?