In Oman, Iran, Egypt, mainland China, the United Arab Emirates, and North Korea, Discord is banned. Even though these countries have banned Discord, many Discord users still access the platform illegally.
In this article, I'll talk about why some of these countries have banned Discord and how people in these countries can still use it.
Oman
Iran
Egypt
China
United Arab Emirates
North Korea
Why do some countries decide to ban Discord?
Some countries ban Discord because countries with strict censorship policies, like China and North Korea, see it as a threat. People from all over the world can share their ideas, thoughts, and opinions in one place on Discord.
| Discord Banned Countries | Blocking Type | Banned Duration |
| --- | --- | --- |
| China | Permanent | Since July 13, 2018 |
| North Korea | Permanent | Since May 13, 2015 |
| Egypt | Temporary | February 2018 |
| Oman | Permanent | Since 2020 |
| Iran | Permanent | Since March 28, 2022 |
| UAE | Permanent | Since 2017 |
Countries like China, the United Arab Emirates (UAE), North Korea, Iran, and Oman are known for having very strict censorship regulations.
In a country with these kinds of censorship laws, it's almost a given that Discord will be blocked, since talking is at the heart of what it does.
For comparison, TheRecord.media says that the "Great Firewall" on mainland China blocks about 311,000 domains.
ArabianBusiness.com said last year that the UAE blocks more than 1,600 domains.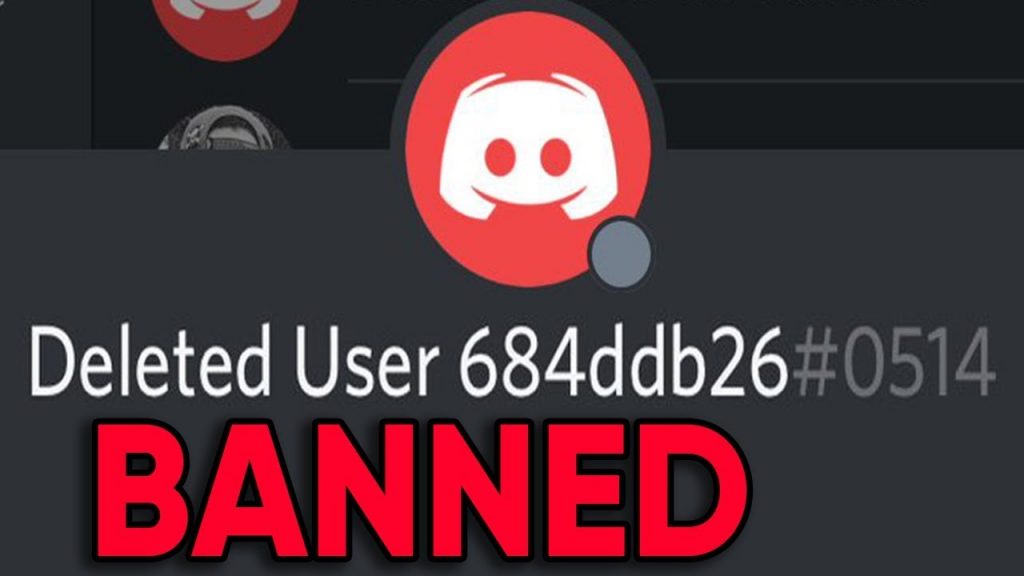 It has less to do with Discord and more to do with how these countries choose to run their governments and what kind of information they want to let into their country.
Let's take a closer look at a few of these countries, and then we'll talk about which countries Discord is allowed in.
Is there a ban on Discord in China?
Discord is not banned in China, but only on the mainland. On July 13, 2018, the ban began. Thanks to China's "one country, two systems" policy, people who live in Hong Kong and Macau can use Discord. This is because the app isn't banned there.
China is known for its "Great Firewall" and other laws that block access to certain websites, so it is no stranger to censorship.
Many popular websites, like Google, YouTube, Instagram, and Reddit, that are based on communication and sharing of information and ideas are banned in mainland China.
The "one country, two systems" policy lets Hong Kong and Macau choose which platforms they can use, but only to a certain extent. Even though mainland China has banned Discord, there are still ways to get to it.
Many tourists and citizens are still able to use VPNs to access websites like Discord, which hides their internet activity.
But using a VPN doesn't always access, and you may still not be able to get to some sites even if you use one.
Is VPNs Illegal In China?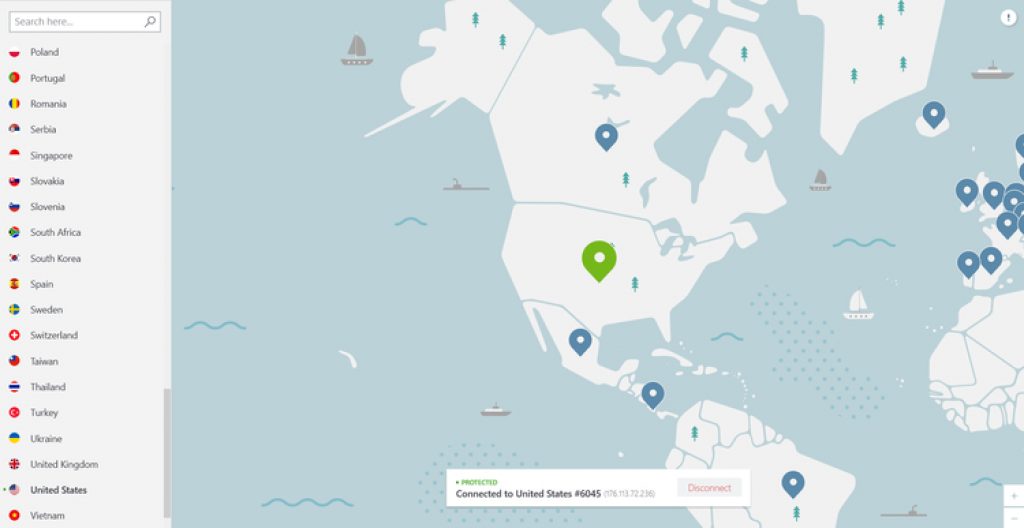 VPNs are not illegal in China, but there are a lot of rules and restrictions on how they can be used. The key is to use a VPN that follows China's laws about VPNs.
But my advice would be to follow the laws and use one of China's approved apps for communication. Even though Discord is great, I don't think it's worth breaking the law to use it. At least, that's what I think.
Is Discord banned in the United Arab Emirates?
The United Arab Emirates have banned Discord, so you can't use it there. People in the UAE used to be able to use Discord, but after a series of on-again, off-again bans, it was finally banned for good in the fall of 2020.
The UAE is known for blocking and filtering online content in its country, just like mainland China.
Adhrb.org, a news site that focuses on human rights, says that the UAE Telecommunications Regulatory Authority (TRA) blocks different websites, news outlets, political hashtags, and even 500 different search terms.
ArabianBusiness.com explains that the UAE blocks the use of many Voice over Internet Protocol (VoIP) apps like WhatsApp and Facetime.
Discord is considered a VoIP app because it lets you make voice calls. FreedomHouse.org says that the UAE banned VoIP on Discord in 2016, two years before it was officially banned in 2020.
Is it okay to get around the UAE's ban on Discord?

It is against the law to get around the UAE's ban on Discord, so it is also against the law to use a VPN to access Discord. Accessing websites that have been blocked on purpose or any content that goes against the laws and culture of the UAE is against the law and can lead to a fine or even jail time.
If you want to get around the UAE Discord ban, downloading a VPN is the safest and easiest thing to do. But it's important to remember that using a VPN in the UAE could be dangerous, so I don't recommend it.
There are laws in the UAE about how VPNs can be used. In fact, UAE law says that using a VPN to commit a crime makes it illegal. In the UAE, the Telecom Regulatory Authority (TRA) is in charge of blocking things on the internet.
Middle East news site Albawaba.com says VPNs are technically legal in the UAE, but that doesn't mean you should use one to get around the UAE's ban on Discord.
Comparitech.com says that if you're going to download VPN apps to use in the UAE, you should do so when you're not in the country. The site says that there have been rumours that VPN users are being watched.
But, as I said above, I don't think it's worth the risk if you're going to visit these countries. I think you should follow the laws of the country you are in, even if you don't like them.
In what countries can you use Discord?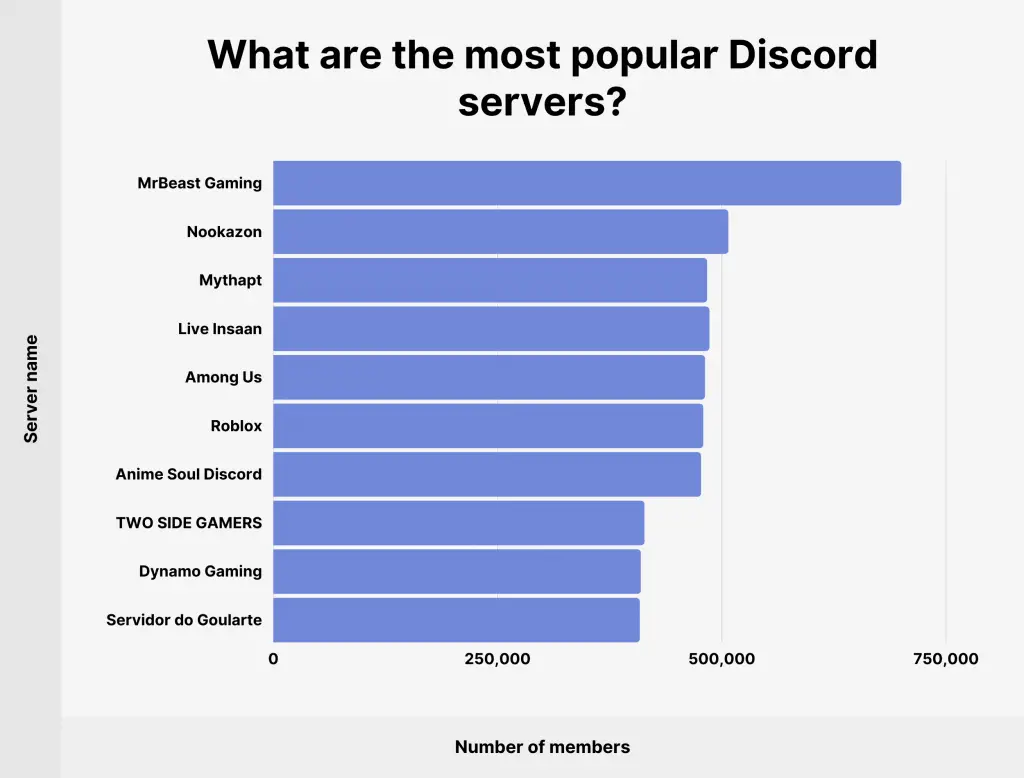 Discord is allowed in most countries around the world, including the United States, the United Kingdom, India, Japan, Brazil, Russia, all European countries, and any other country that is not on the list of those that have banned Discord.
A few countries have banned Discord, but the platform is allowed almost everywhere else.
Laws in these countries often give people the right to freedom of speech and/or freedom of expression, which lets them use an app like Discord.
For instance, in the United States, the first amendment says that every citizen has the freedom to free speech. Freedom of expression is a right in Europe that is protected by the European Commission. Article 19 of India's constitution guarantees freedom of speech and expression.
Even though some countries have stricter laws than others when it comes to censorship, Discord is mostly accepted and used as a great place to talk to different kinds of people.
---
Frequently Asked Questions
Taking this into account, is TikTok a form of social media?
Have you heard about TikTok? If you haven't heard of it, it's a social media platform that helps brands keep their social media strategy useful.
Likewise, Is it illegal to use Discord under 13?
The minimum age to access Discord is 13, unless a higher age is required by local law. To make sure that users meet that minimum age requirement, we are in the process of rolling out a gate that will ask them to confirm their date of birth when they create an account.
What makes Discord 13+?
Most of them say the rudest things, so NSFW content would probably make them laugh. The COPPA rule says that a child under 13 can use the Internet as long as they have their parents' permission and are being watched, and their parents have full control over their account. … Children like Discord for many of the same reasons that adults do.
Why is Discord only for people over 17?
Why did the age rating for Discord change from 12+ to 17+?
Apple asked Discord to change its age rating to "17+." We work hard to help sure that minors don't see content that isn't right for them by making strong controls and policies.
What makes Discord a 12+ game?
Apple asked Discord to change its age rating from 12+ to 17+ on March 22. Apple made the age rating reflect the fact that it was easy to get to NSFW content on the app. The company thinks an entire server is NSFW if the community is mostly about adult themes or if most of the content is only for users over 18.
Is better Discord illegal?
Yes. BetterDiscord breaks Discord's terms of service by changing the client, but there is no evidence that Discord cares or takes action against users who change their client. … As we talked about in the last question, using BetterDiscord is not enough to get you banned from Discord.
TeamSpeak or Discord? Which one is better?
Teamspeak is best for gaming and has the best audio quality and stability. But if you want to set up a free server for something like a Reddit group, Discord might be a better option.
Does a better app exist than Discord?
There are more than 100 alternatives to Discord for online/web-based, Android, Windows, iPhone, and Mac platforms. Element is the best other choice. … Some other great apps like Discord are Tox (free and open source), Slack (freemium), Wire (free for personal use and open source), and TeamSpeak (Freemium).
Why does Dubai not allow Whatsapp calls?
Whatsapp and Skype are how people in other countries use VoIP, which stands for Voice Over Internet Protocol. In Dubai, DU and Etisalat are the two most important phone companies. …Dubai bans these services for security reasons and to show that they are in charge of Cybersecurity and Communications in the city.
Is using VPN in Dubai illegal?
Virtual Private Network (VPN) is allowed in the UAE as long as it is used according to the rules set by the UAE government and the Telecommunications Regulatory Authority (TRA). Under the UAE Cyber Law, it is a very serious crime to use VPN technology to do something illegal.
Is VPN illegal?
Even though using VPN is not completely legal in India, there have been times when the government or local police have punished people for using the service. It's better to check for yourself than to use VPN to go to sites that are against the law.
Is TikTok a spy app?
Even though the US is about to stop people from downloading TikTok, there is still no evidence that the app is spying on you for China. Experts who looked at TikTok's code and policies say the app collects user data in a way similar to how Facebook and other popular social apps do it.
Is TikTok being deleted in 2022?
No, TikTok is not going to be deleted on July 6. This is a social media hoax that has been debunked. If you use TikTok a lot, you may have heard online that the app is being taken down. Here's why this is a social media hoax. … There have been a lot of rumours that the app is going to be turned off.
Is it safe for 11-year-olds to use TikTok?
Is it safe to use TikTok? Any social network can be dangerous, but kids can use the app safely as long as an adult is around (and a private account). … By default, accounts for kids ages 13 to 15 are private. Only friends can comment on videos, and other users can't "duet" (see below) with your videos.
What This Moai Emoji meaning?
The moai emoji shows a head that looks like it was carved out of grey stone. It has long ears, a long nose, and a heavy brow. Most of the time, the moai emoji is used to show strength or determination. It is also often used in posts about Japanese pop culture.
Was this article helpful?