With the release of the new App Directory feature and its official rollout, Discord has revealed a new app that was made by Netflix. In one of their most recent blogs, Discord talked about how their new feature, App Directory, was coming out. It's the new way for the owners and administrators of Discord servers to find applications (formerly called "Bots") for their servers.
Users saw the word "official Bots" when they were looking at this rare feature that was just starting to roll out. One was Hey, Netflix, which is the official Netflix Discord app.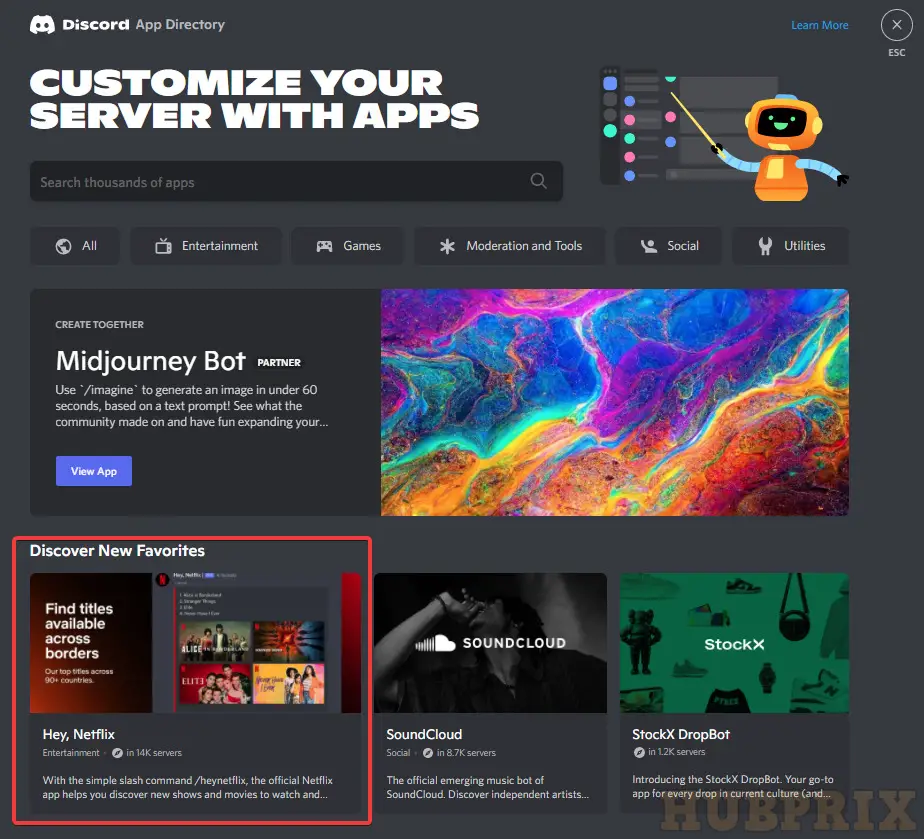 Who is the Developer Of Discord Bot of Netflix
Later, it was confirmed that Netflix "hired" the creator of a popular Discord bot that was already out there to make their official bot. Netflix contacted the people who made Hydra, a well-known Discord bot that can be used for many different things.
Hey, Netflix was made by Xavinlol#0001 and rxsto#1234, who were hired by Netflix to make this bot. This was done with the help of employees cparajon#1507 and kingcyrusking#7970 from Netflix.
Many people thought it was strange that the Terms of Service and Privacy Policy pages led to the domain hydra.services. However, it turned out that the files and pages could be hosted on Hydra's domain with heynetflix as the subdomain.
Why Discord Users are not Satisfied with the Netflix Discord Bot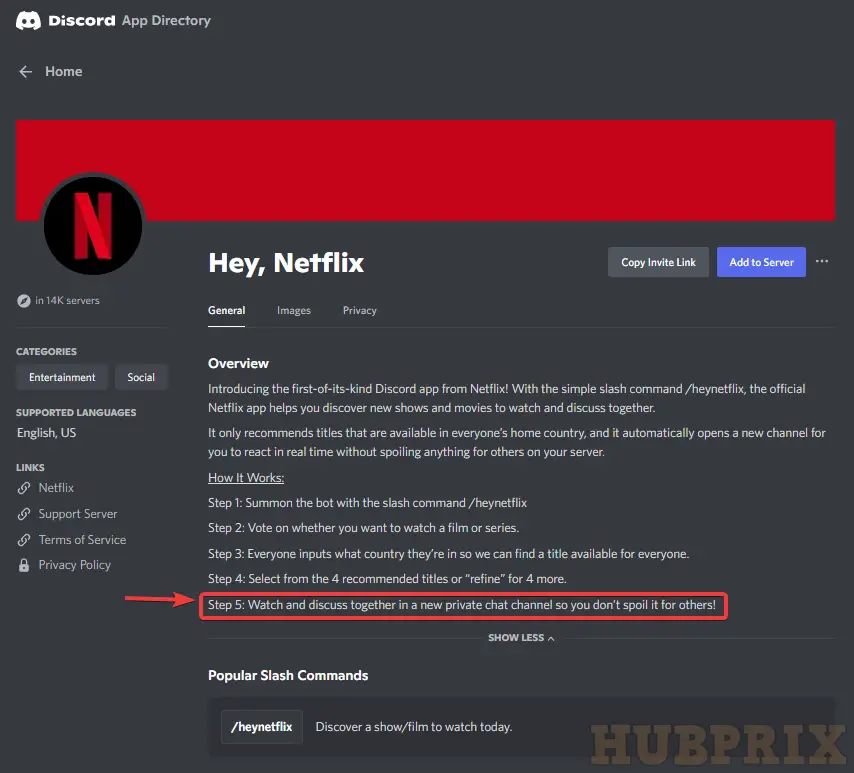 For now, at least, the bot can only make suggestions about what to watch on Netflix. "The official Netflix app lets you find new shows and movies to watch and talk about them with your friends." It only suggests titles that are available in everyone's home country, and it automatically opens a new channel for you to respond in real time without spoiling anything for other people on your server.
As most people would guess, you can't watch Netflix on Discord, which would be a great feature. It can't be the same as YouTube's Watch Together because it would be bad for business. Netflix is a paid streaming site, while YouTube is free for everyone to watch but has ads.
When most people looked at the application, they were very disappointed because it had a "misleading description."
People seemed to think that the bot would let them watch Netflix with their friends in a voice channel. Which was definitely not the case, since its release would have been a big deal on Discord's social media. Instead, the company only mentioned it in a single sentence buried deep in a blog post.
Was this article helpful?