Discord is a free group chat platform that was made for gamers in the beginning. Millions of people all over the world use it to play games and join other groups. A user's profile picture on Discord is called a "avatar."
If you click on the icons of other people, you can see their avatars. But the picture will be pretty small, and Discord doesn't have a way to save other users' avatars. There are a few other methods to save a person's profile picture on discord. In this article, we'll show you how to save or look at the profile picture of any Discord user.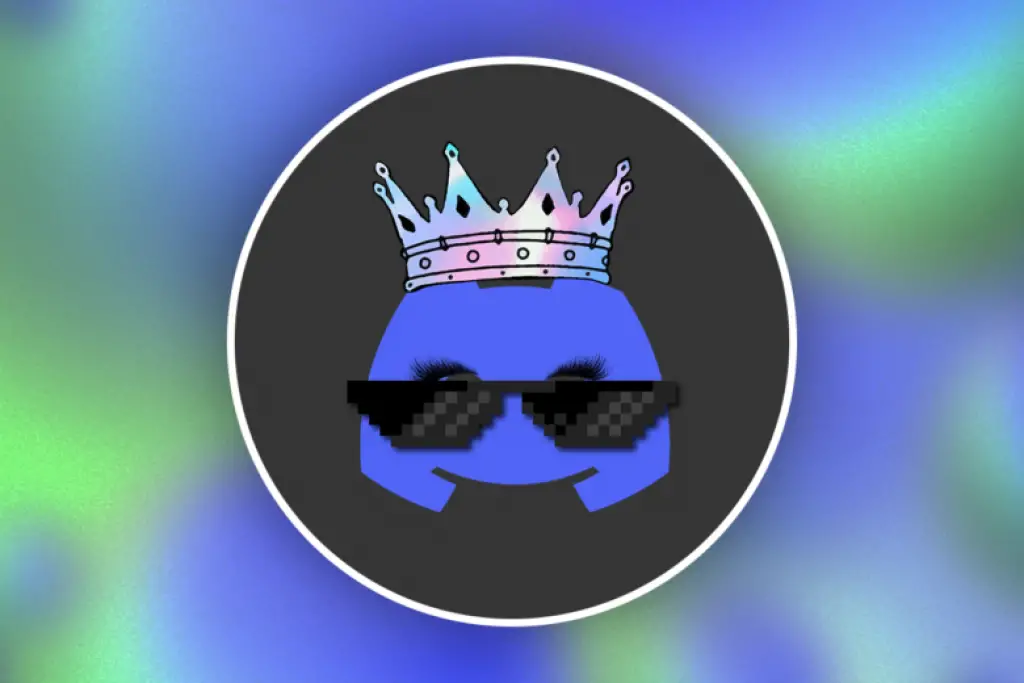 You may have seen that a lot of people on Discord have really cool profile pictures, so you probably wondered how to get someone's Discord profile picture.
This would also wish things easier for you if you're lazy and don't want to spend time making profile pictures.
There are now many places where you can make a Discord profile picture, but sometimes we see a user's pfp that is so good that we just want to steal it.
In this article, I'll explain how to download a person's profile picture or gif from Discord on both a PC and a phone.
1. Using the Browser Inspect Element Feature in Discord To Get Profile Picture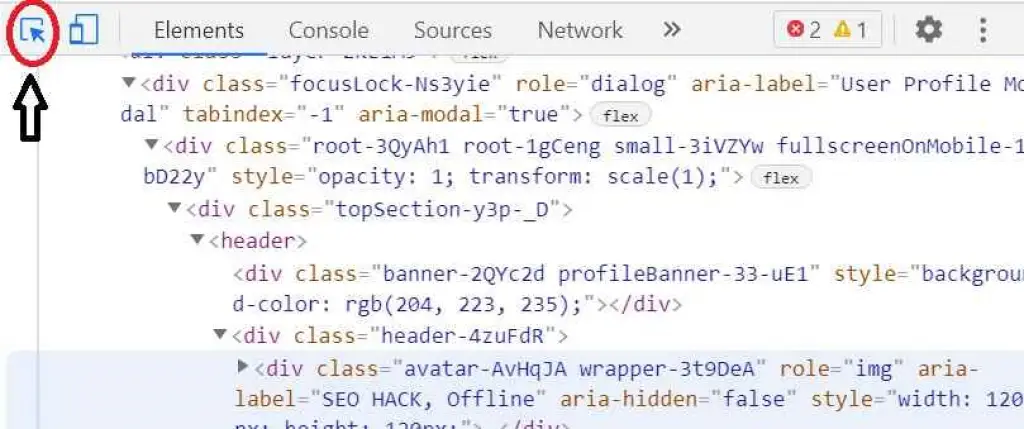 You can use this method without a bot or server. To see a user's profile picture, all you have to do is view at their profile. You can view at the HTML code in the discord app by using the "Inspect Element" feature. With this feature, it's easier to get any image on Discord. Follow the steps below to see how the Discord Inspect Element works:

Open your Discord app by double-clicking the shortcut or searching for it with the Windows search tool.
Note: If you want, you can also just open it in your browser.
Go to the server or the list of friends and click on the profile icon for that friend. Now, click on the View Profile button that appears over the profile picture.
If you press Ctrl, Shift, and I on your keyboard at the same time, you can open the Inspect Element section in the discord app.

Now, click the box-shaped mouse pointer at the top that says "Select an element." Then, click again on the user's Profile Picture.

Open up the class value in the HTML code to find the image's URL. Copy the image's URL and paste it into your browser to open it.

To save the picture, you can now just right-click on it and choose "Save Image as."
You can also increase the size by doubling the size in the URL. By default, the value will be 128. To increase the size bigger, you can change it to 256, 512, or 1024.
Note: The quality depends on the picture you upload as your profile picture.
The picture will be saved as WebP by default. You can change WebP to PNG if you prefer the PNG version of the Photo you downloaded. This is because you can't re-upload this image in WebP format for your Discord profile picture.
2. Using Discord User ID Method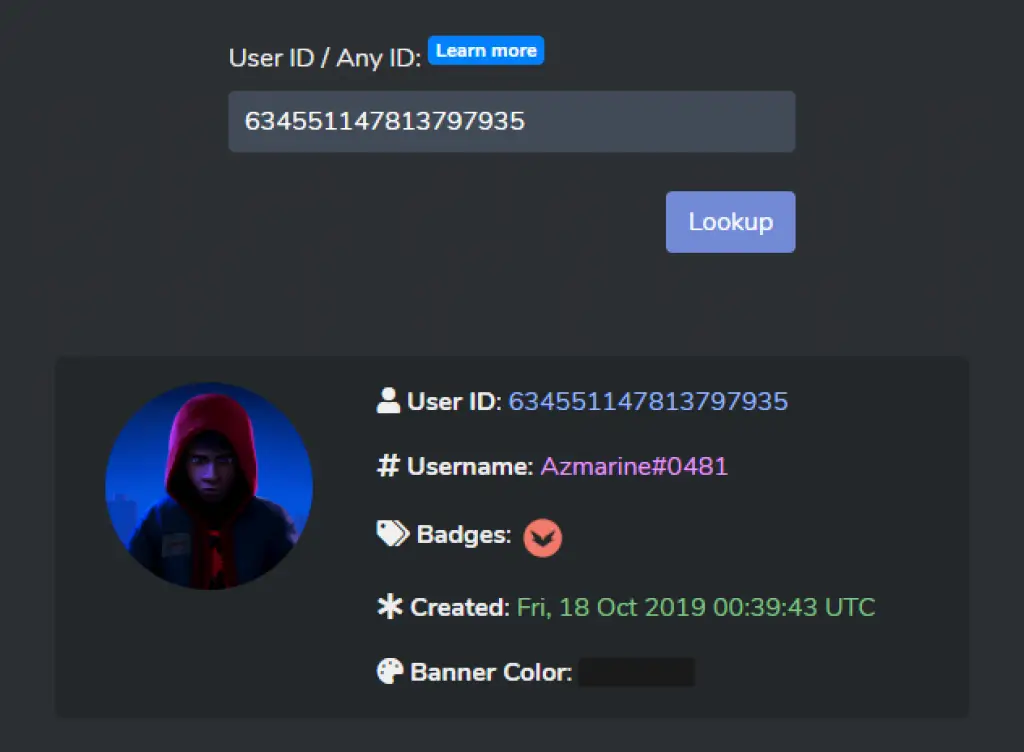 This is a simple way to save someone's pfp. Just copy their ID and look it up on the website for discord IDs.
Now, make sure that the developer mode is turned on in your discord.
To turn on developer mode for Discord, go to User Settings > Advanced > Click on the toggle to turn on developer mode for Discord.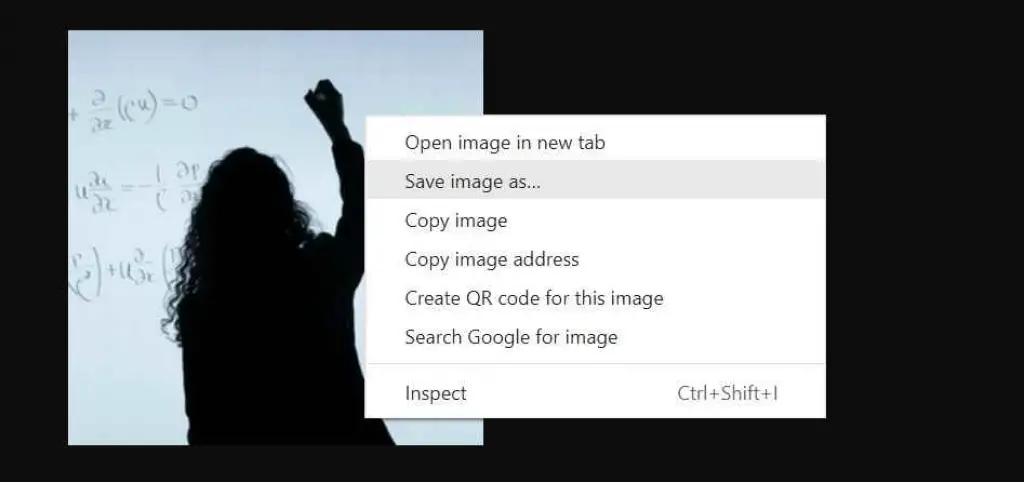 Step 1: After turning on developer mode, we can now copy the ID of any Discord user.
Right-click on the picture of the user you want and then click "Copy ID."
Step 3: Paste the ID you just copied, and then click on Lookup. It might ask you to go through captcha verification. If it does, click "press to start," and in a few seconds, it will show you the user's profile picture and other information.
Step 4: Click on the user's picture to open their profile in a new window.
Step 5: Right-click on your profile picture and click "Save Image as." Choose where you want to save the picture and click "Save."
You have now been able to save the profile picture you wanted for Discord.
3. Saving Profile Picture by Using the Discord Bot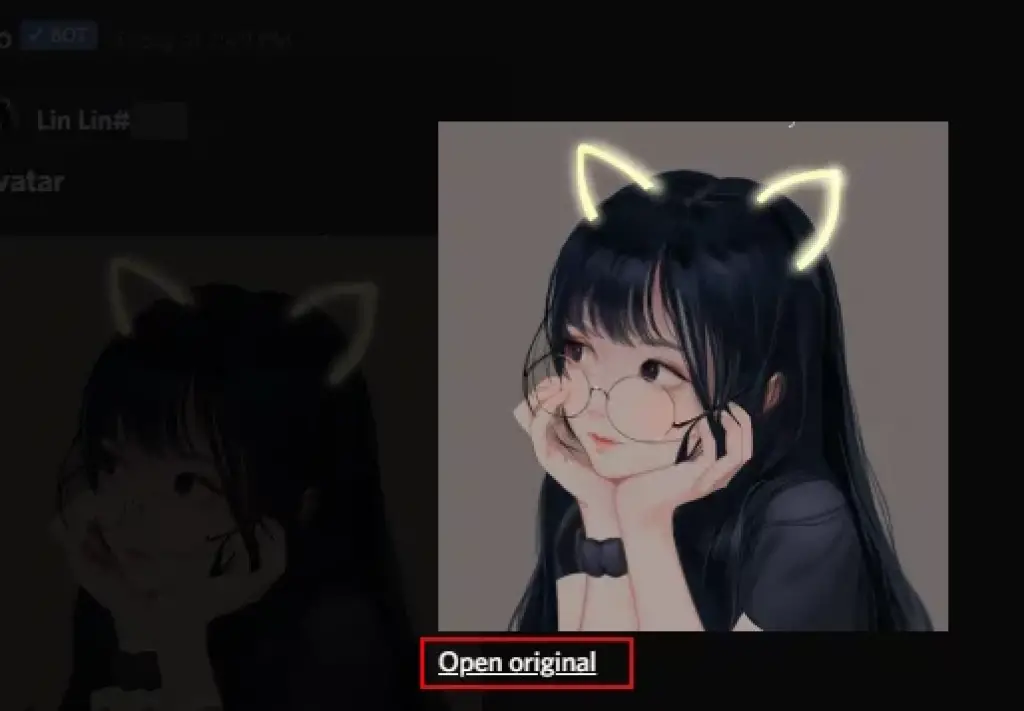 Using the Discord bot is another way to save a user's profile picture. There are many bots that have the avatar feature. In this method, we'll show how to get a profile picture of any user by using the Dyno bot. By default, the bot will open a 256px image when you click on a picture.
Note: If you use another bot on your server, make sure it can find an avatar. On their site, you can find the command for that bot.
Open your Discord by double-clicking the shortcut or looking for it in the Windows search box.
Now, go to the server where both the Dyno bot and the user for a profile picture are.
Note: If you are using your own server, just add the Dyno bot to the server.

Now, go to the text channel and type the command with the user's name, just like the screenshot shows.

It will show the user's picture in their profile. You can now click on it and open the original file in a browser by clicking on it.

In the browser, you can save it by right-clicking on the image and choosing the "Save Image as" option. Change the last number in the URL to change the size as well.
Note: The sizes are 128 bytes, 256 bytes, 512 bytes, and 1024 bytes.
The picture will be saved on your system as a PNG file.

Some other famous discord bots that you can use for getting profile pictures are Dank Memer Bot, Kashima Bot, Ayana Bot, Tatsu Bot, Yggdrasil Bot, Mudae Bot, and YAGPDB Bot.
4. Using Chrome's Build-in Feature Google Lens Function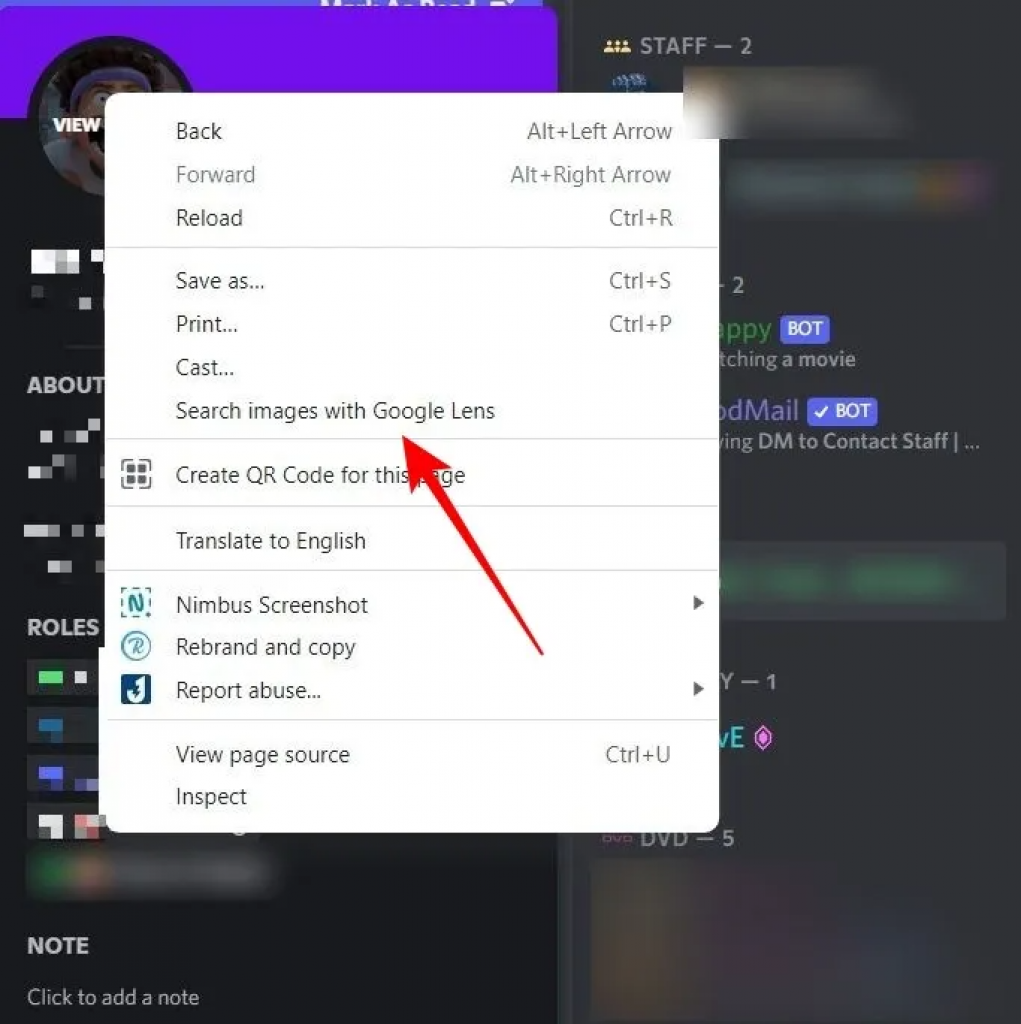 You can also use the new Google Lens feature that's built into Chrome to get a user's profile picture. So, you can find similar images or, if you're lucky, the image itself on the Internet. Obviously, this won't work with profile pictures that show the user's original content.
Open Chrome and go to a channel where you can find a person whose profile picture looks interesting.

If you click on their username, their profile card will come up.

Right-click on the picture in their profile.

Select the "Search images with Google Lens" option.

You will need to use your mouse to point out the avatar.

A new window will open on the right side of the screen with the results of the search.

As you can see in our example, Google Lens was able to recognise the image as a still from Pixar's new animation "Turning Red."
You can now make a similar screenshot of the character and save it to your computer.
How to Get Someone's Profile Picture On Discord Mobile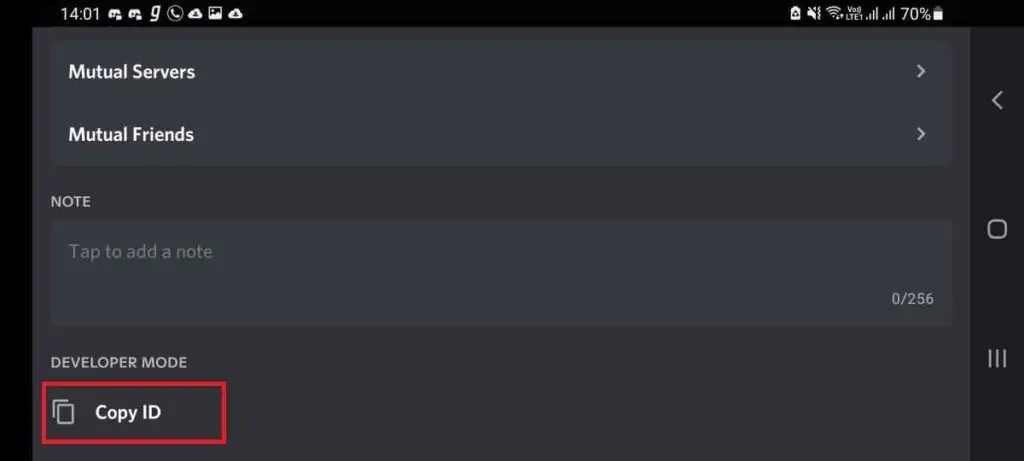 Android and iPhone users can also view at and download someone's Discord profile picture.
A lot of users said that they didn't know how to use Discord profile picture stealers on mobile.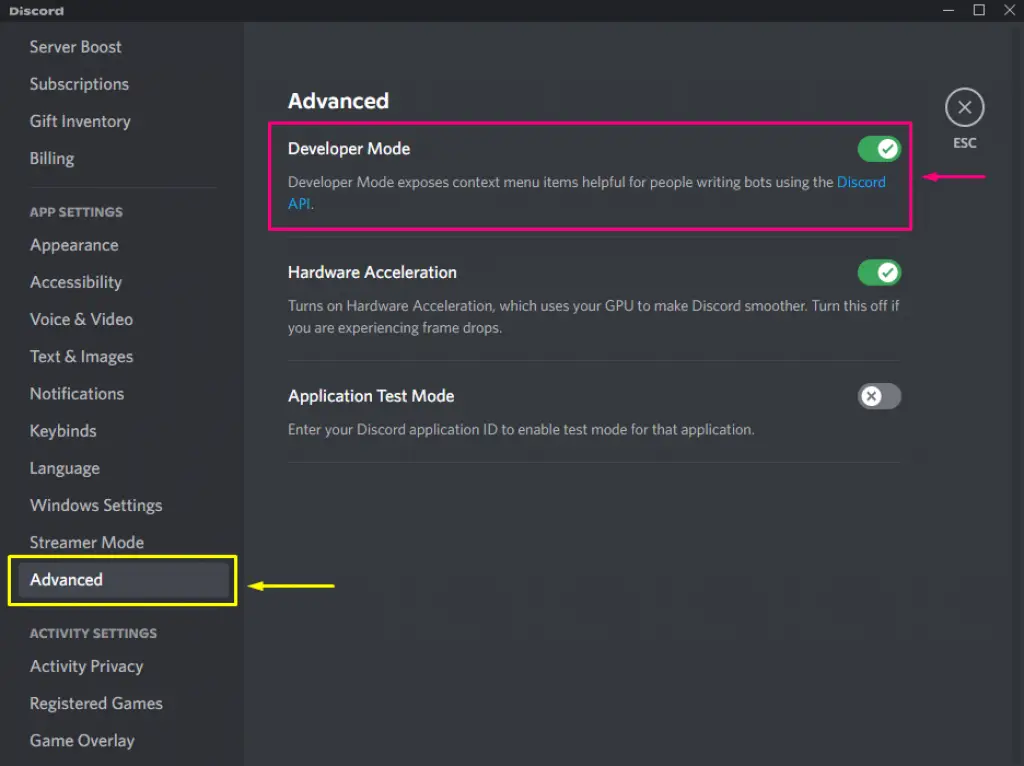 Step 1: Open the Discord app and tap on your profile picture at the very bottom right to open the settings.

Step 2: Scroll down and tap on Behavior, which is in the section for app settings. Make sure Developer mode is enabled on, and if it isn't, tap the switch to turn it on.

Step 3: When you're done, go back to the user profile picture you want to save. If you tap on their profile picture, their profile will come up.

Step 4: Scroll down on his profile until you see a section called "Copy ID." Tap on that section.

Step 5: Open a web browser on your phone and go to the discord.id website. Once the app is open, all you have to do is paste the ID you copied into the box and tap "Lookup."

Step 6: The website will now show all the information about the users of Discord. Tap the profile picture, and it will open in a new tab. Tap and hold on the profile picture, then tap the option that says "Download image."
Conclusion
After reading how to get someone's Discord profile picture on both a computer and a phone, you should be able to save anyone's pfp easily. But this is against Discord's rules, so it's better to have your own unique profile picture.
This is for people who don't want to do anything or have lost their profile picture. Using this method, they can easily download and get their profile picture back.
Was this article helpful?