Top.gg is a discovery, empowerment, and acceleration platform for communities and innovators. Top.gg started as a single list focused on the top Discord Bots. Now, almost 5 years later, we have become the discovery layer for Discord communities and integrations, helping millions of people all over the world navigate millions of Discord Bots and Discord Servers. Top.gg is used to bring people together and has become a vital part of navigating Discord and hopefully, in the near future, the metaverse.
What is Top.gg?
Discord Bots will be rebranding to TOP.GG, Top.gg was previously knowns as bot.top.pw, and with the successful launch of Top.gg which is taking over the Discord Server listing niche, with more than 100k Discord servers and various Discord bots on its platform.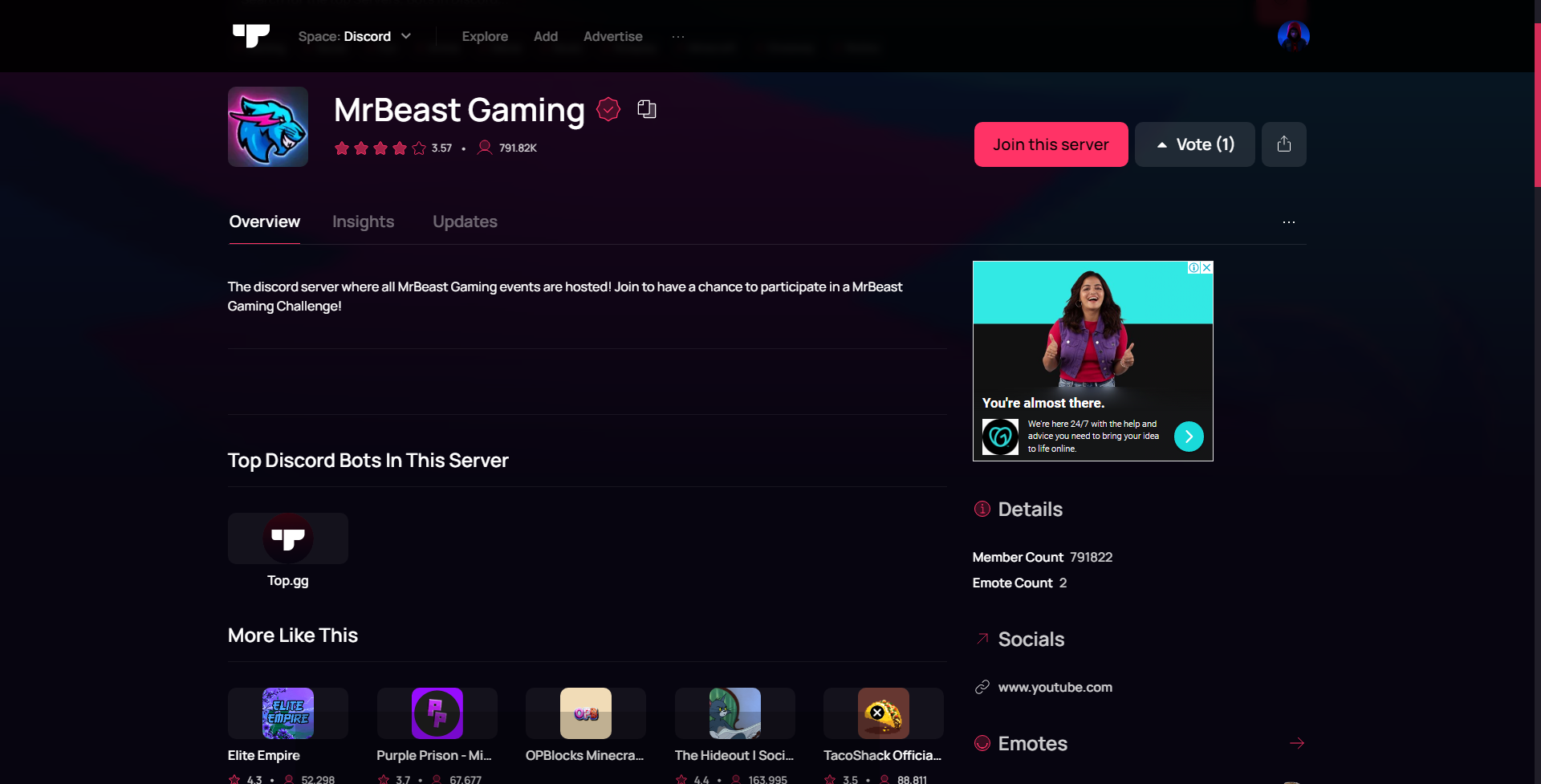 [wpsm_top postid="2257″]
Did Top.gg Change its Discord Site? Did Top.gg Have a Website Revamp?
With the new site design launch at the end of September 2021, and several new features being introduced every single month now, the website is targetting the community beyond Discord servers & bots, and becoming an inclusive place for metaverse with a brand new logo.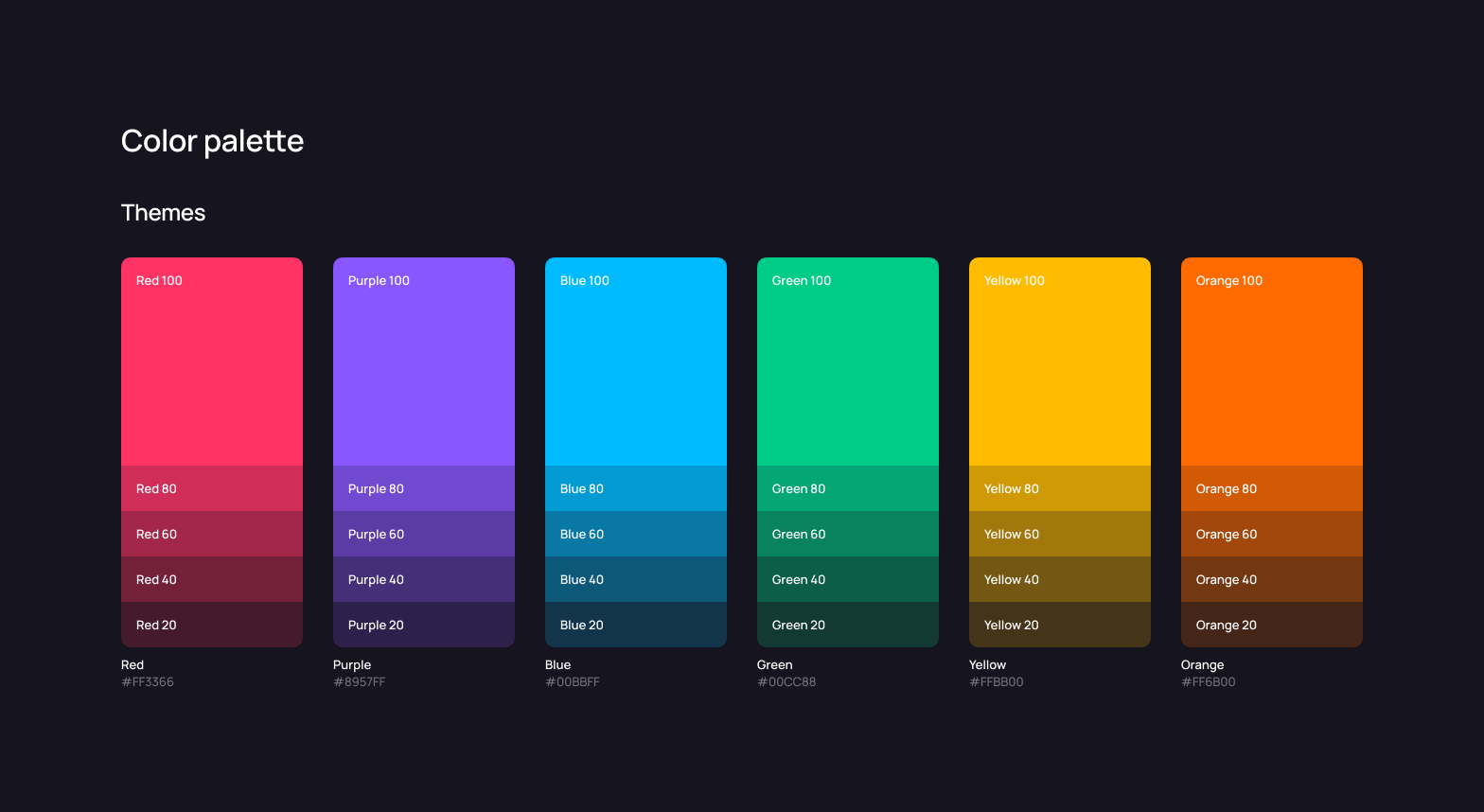 Giving the website a more modernized feel and providing the ability to its user to customize the website with gradients and themes to its user.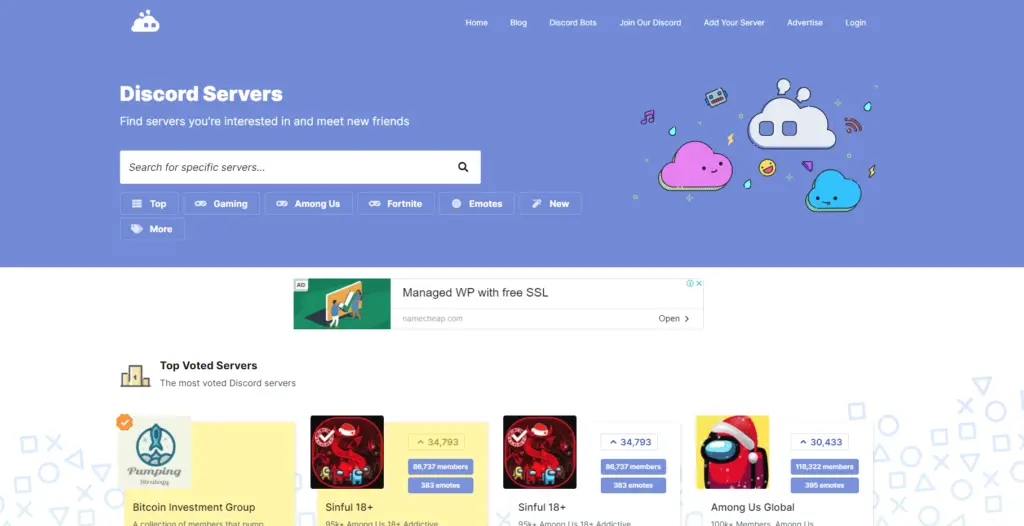 Its new strategy is to better communicate with its user in terms of feedback and review to provide better support to expand into the metaverse for discord discovery.
[wpsm_woobox id="2257″]

Is Top.gg Best Discord Server & Bot Listing Website
There are more than 20+ Discord server listing websites, if we are comparing all those directory websites in terms of features and ranking, Top.gg does rank on the top 5 best website for being the best, as it has the highest audience and many discord bot listed on its site.
[wpsm_woobox id="2390″]
[wpsm_woobox id="2390″]
[wpsm_woobox id="2438″]
[wpsm_woobox id="2412″]
Top.gg Features
Teams on Top.gg
Highly request feedback on Top.gg was the implementation of the Team feature, which allows both Discord server and bot owner to easily add a user to collaborate on a project with various responsibilities and permission which can be provided. However, it still have various bugs and initial rollout of updates every week.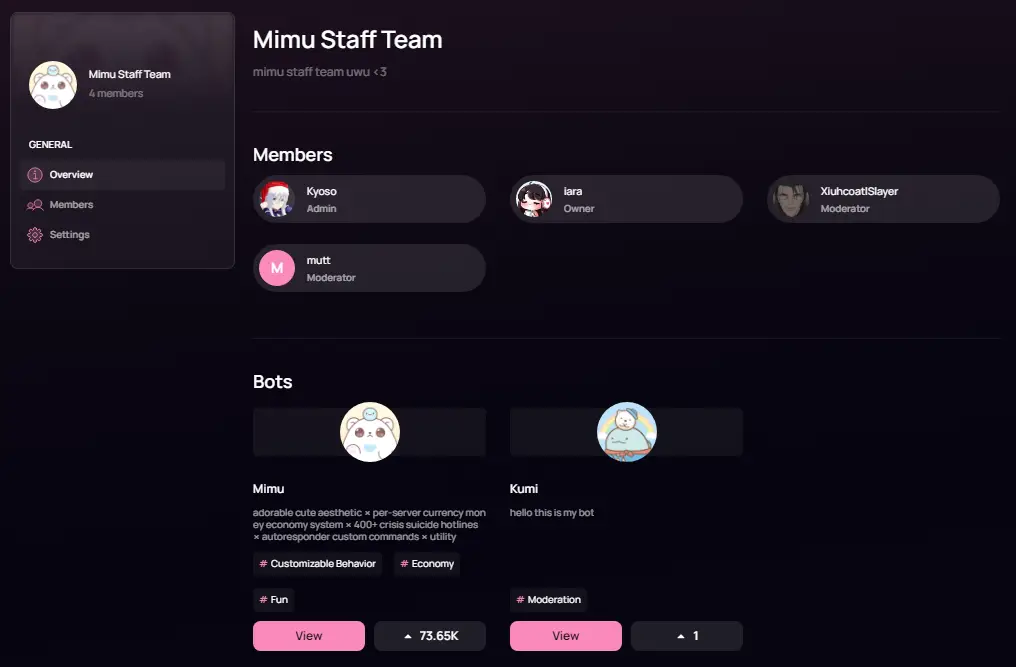 Auctions on Top.gg
The auction which is an advertising feature on Top.gg, is still in beta stage testing for a long period now. Everyone has access to this feature, it removes the ticket feature and email support for advertising on the website. Making this more efficient and easy to advertise on the website based on the CPM bidding experiment.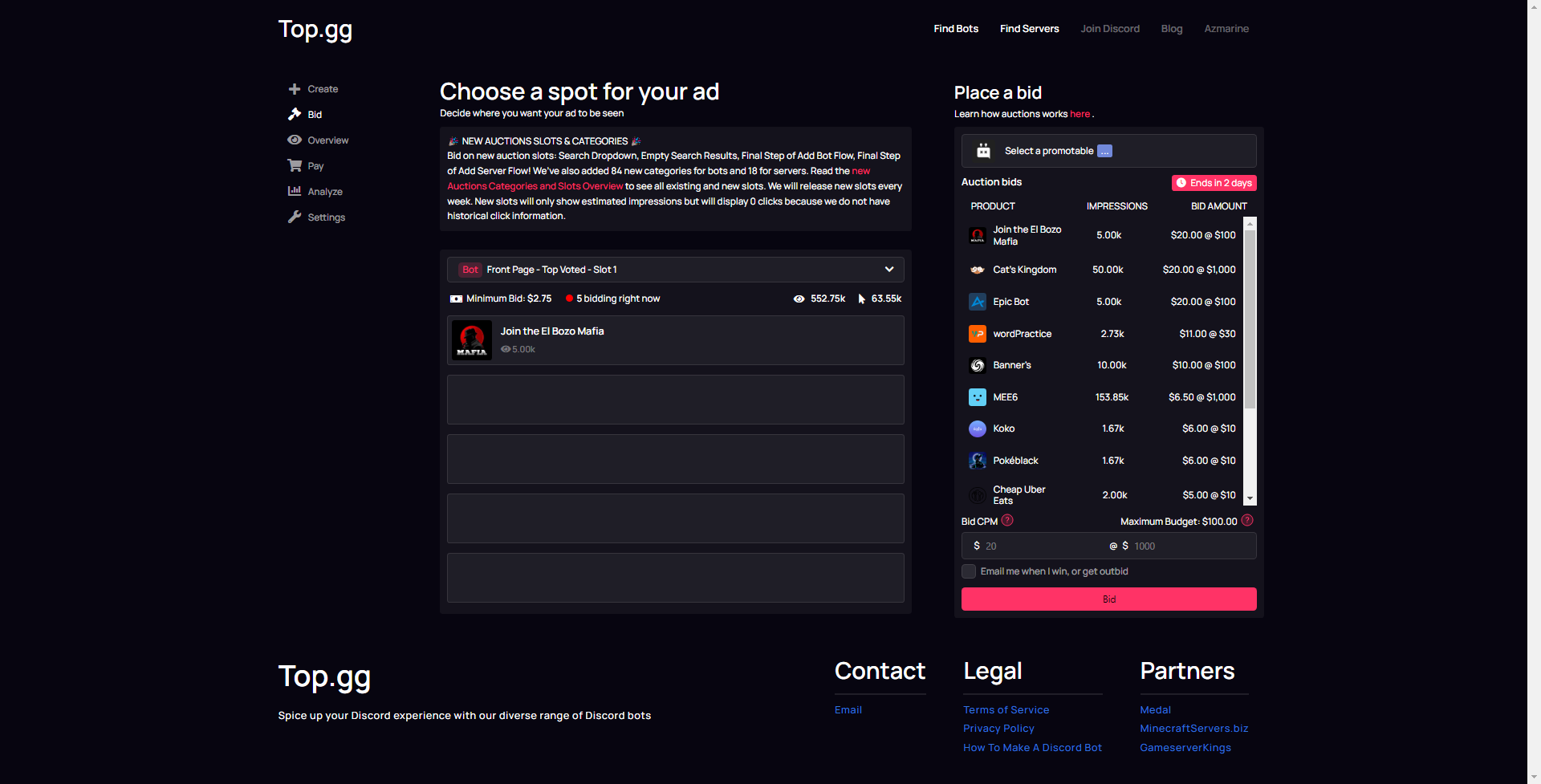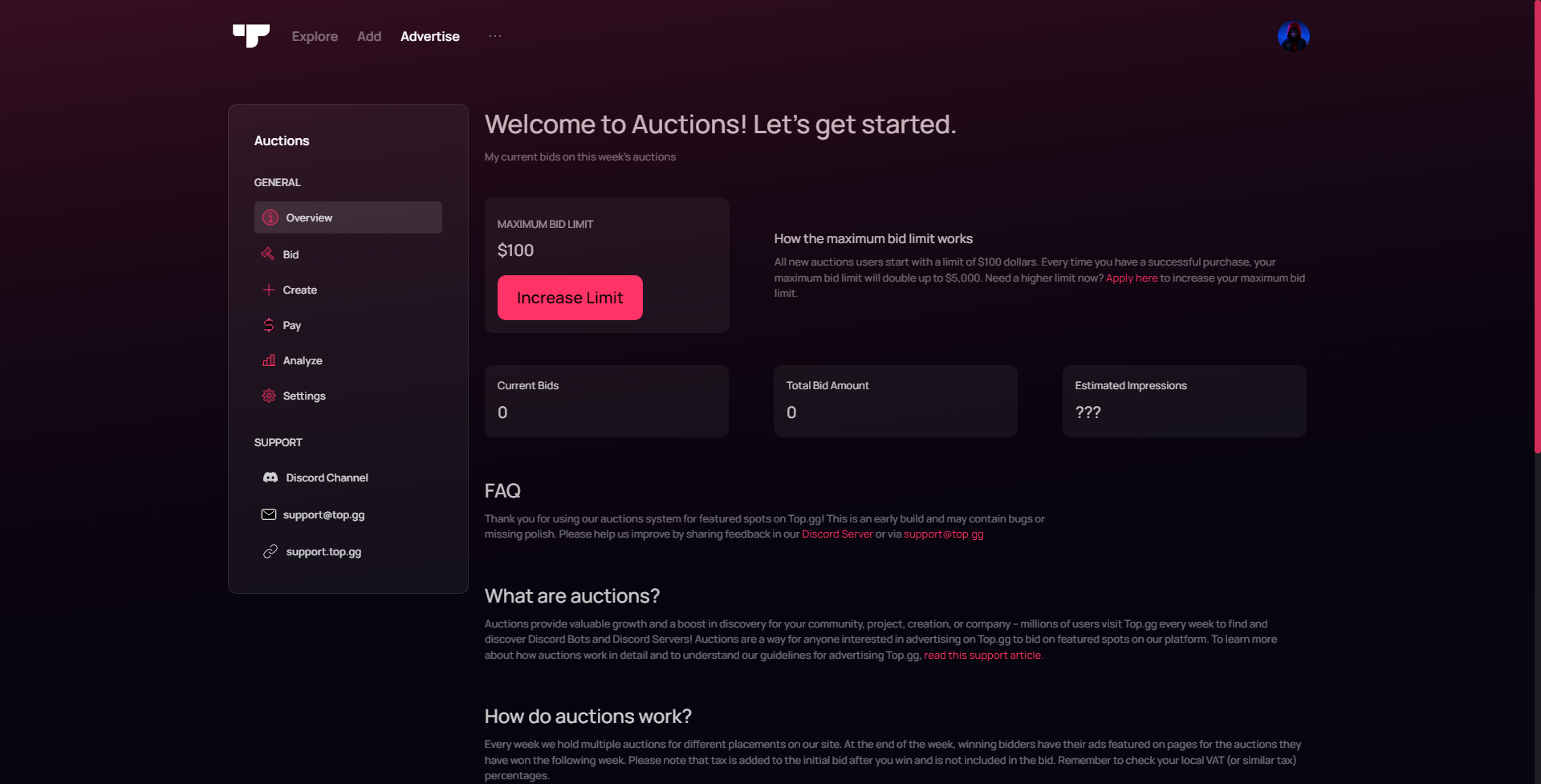 [wpsm_woobox id="2257″]
CEO of Top.gg
The finest place for Discord bots and server finding tools can be found at Top.gg, which is now run by Kristin Chen, who is the company's CEO. Previous employment included product roles with a primary emphasis on community building, particularly in the context of the creator and content ecosystem (SoundCloud, Pinterest, Twitch, and LinkedIn). Duties included working on a variety of creator, developer, consumer, and B2B products at the aforementioned companies.
Twitter : https://twitter.com/kristinmchen
Reddit : https://www.reddit.com/user/kristin_topgg/
Conclusion on Top.gg Website Review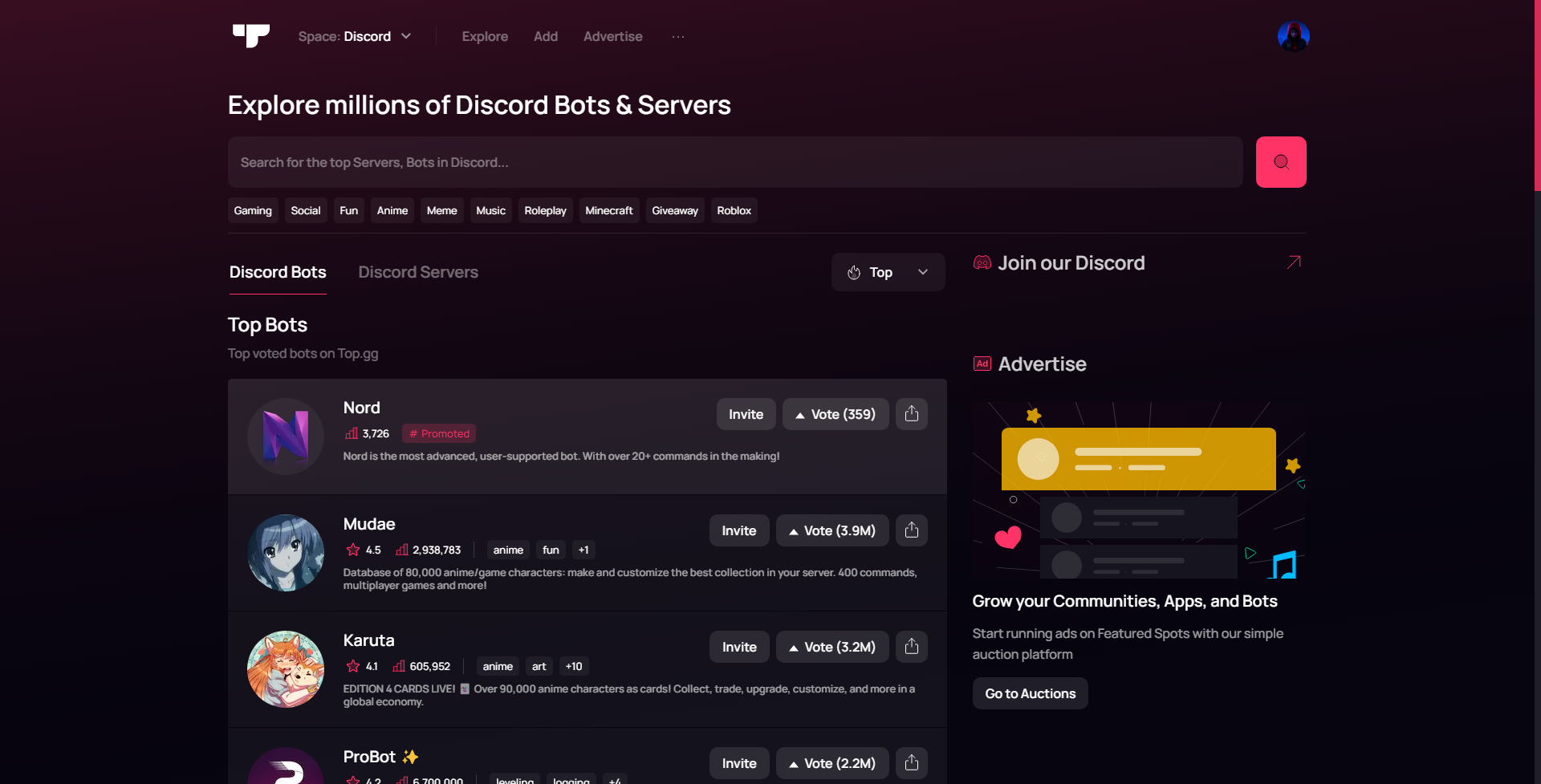 Since Discord has become such a popular platform for joining Servers and adding bots, we often look for such a website for growing a public Discord server, Top.gg has more than 2 Million traffic on its website which is helping such Discord servers and Discord Bots to grow. Hence, listing your Discord Server and Discord Bot on this website is totally worth it.
Was this article helpful?