More than a million people from all around the world are currently using servers or groups to communicate with one another using the popular voice, video, and text chat programme known as Discord. The great majority of Discord servers now available fall into a variety of distinct categories, such as community-based servers and private Discord servers with a restricted number of players.
If you are looking to advertise your Discord server, then you might be looking for a directory-based platform for discord server listing like Top.GG, Disboard, and many more.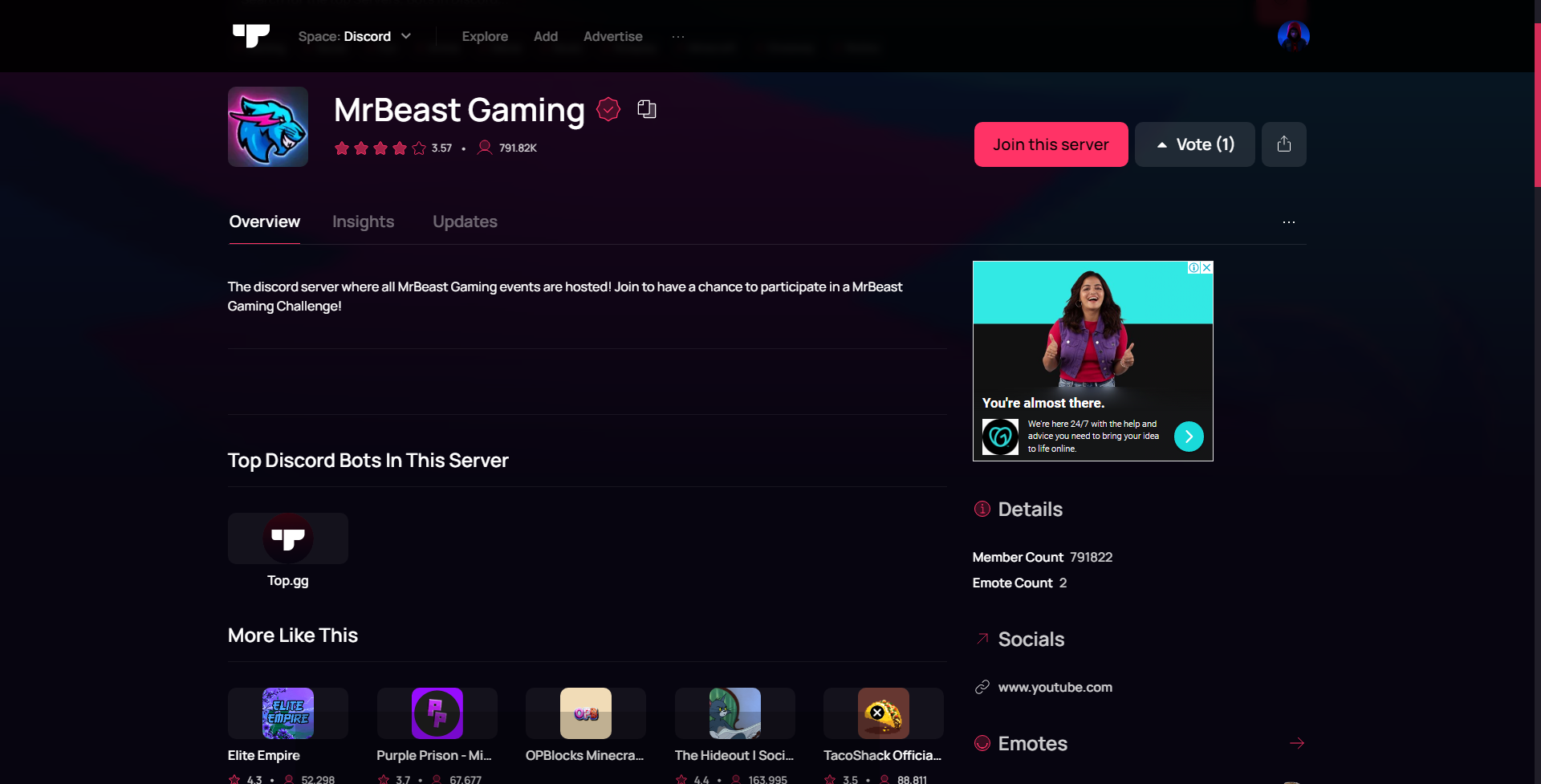 Should You List Your Discord Server on Top.GG ?
Whether or not your Discord server is centred on the promotion of a brand, community, creator, or organisation is a major factor in determining the answer to this question.
It's possible that more than one issue is at play here, given that the vast majority of Discord users choose to keep their server secret and out of the public eye.
Top.GG is, in my opinion, the finest platform to acquire attention if you are having trouble getting users to notice and join your discord server. If this is the case, then you should consider using it. It not only provides the ability to add your Discord server, but it also provides the opportunity to list your Discord bot.
Suggestion
If you are at the early stages and want to get recognization quickly to gather members quickly, Top.GG is the best choice. But also remembers to list your discord server to other directory listing platforms as well for better reach .
[wpsm_top postid="3906″]
Was this article helpful?