Premium Membership has been a demanding and overrated feature requested by users regularly, even though various 3rd party Discord bots like DonateBot, Shinki, Patreon, and several other Discord bot provides such a feature but there were several limitations and lack of customization.
Discord is introducing a new way for creators to make money by offering community members access to paid, subscriber-only content. The new premium membership offering was among the company's most requested features and would bring a new stream of revenue in-house while giving Discord-based communities the option to streamline the tools they use to grow.
What is Discord Server Premium Membership?
Membership are the monthly based subscription to a server that help the communities of creators, influencer, and companies that run those Discord server. Membership can be divided into tiers and each tier has special unique pricing and perks, it is basically like supporting a particular brand and getting a few rewards/perks in exchange from the Discord server.
Creators/server admins provide the premium membership. They are responsible for creating the tiers and their descriptions, and they also provide the subscriptions themselves and any associated content or other perks. These are monthly recurring subscriptions until the user cancels the subscription on discord.
[wpsm_top postid="3906″]
If you are unhappy with your premium membership, try contacting the creator/server admin directly. If that doesn't resolve your issue, you can request a refund as described below. If you experience technical issues that prevent you from accessing your premium membership, reach out to the Discord support billing page and choose Premium Membership under the Type of billing issue.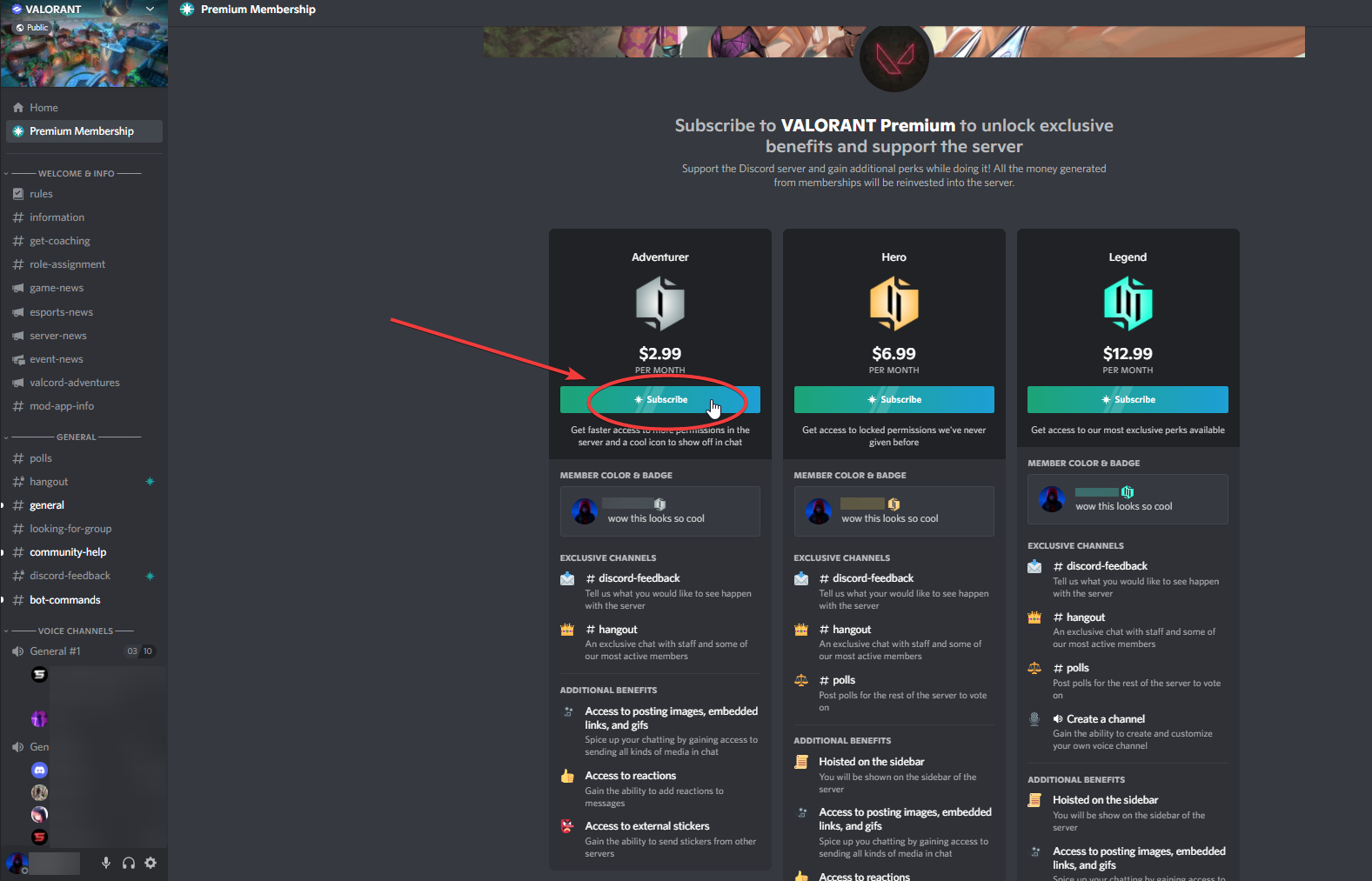 How to Support and Subscribe to Premium Membership of a Discord Server?
1. In the server you would like to have Premium Membership, you can press "Premium Membership" at the to of the server's channel list. For now, you must do this in your desktop or browser client.
2. An in-app landing page will appear and you can see the different Premium Membership subscription tiers, their prices, and the perks included in each tier. Read the descriptions to make sure you know what you're buying!
3. Choose a tier then follow the instructions to pick a payment method and complete the purchase.
4. And that's it! A welcome message will be presented, detailing the perks you have with the Premium Membership tier you purchased.
[wpsm_woobox id="3906″]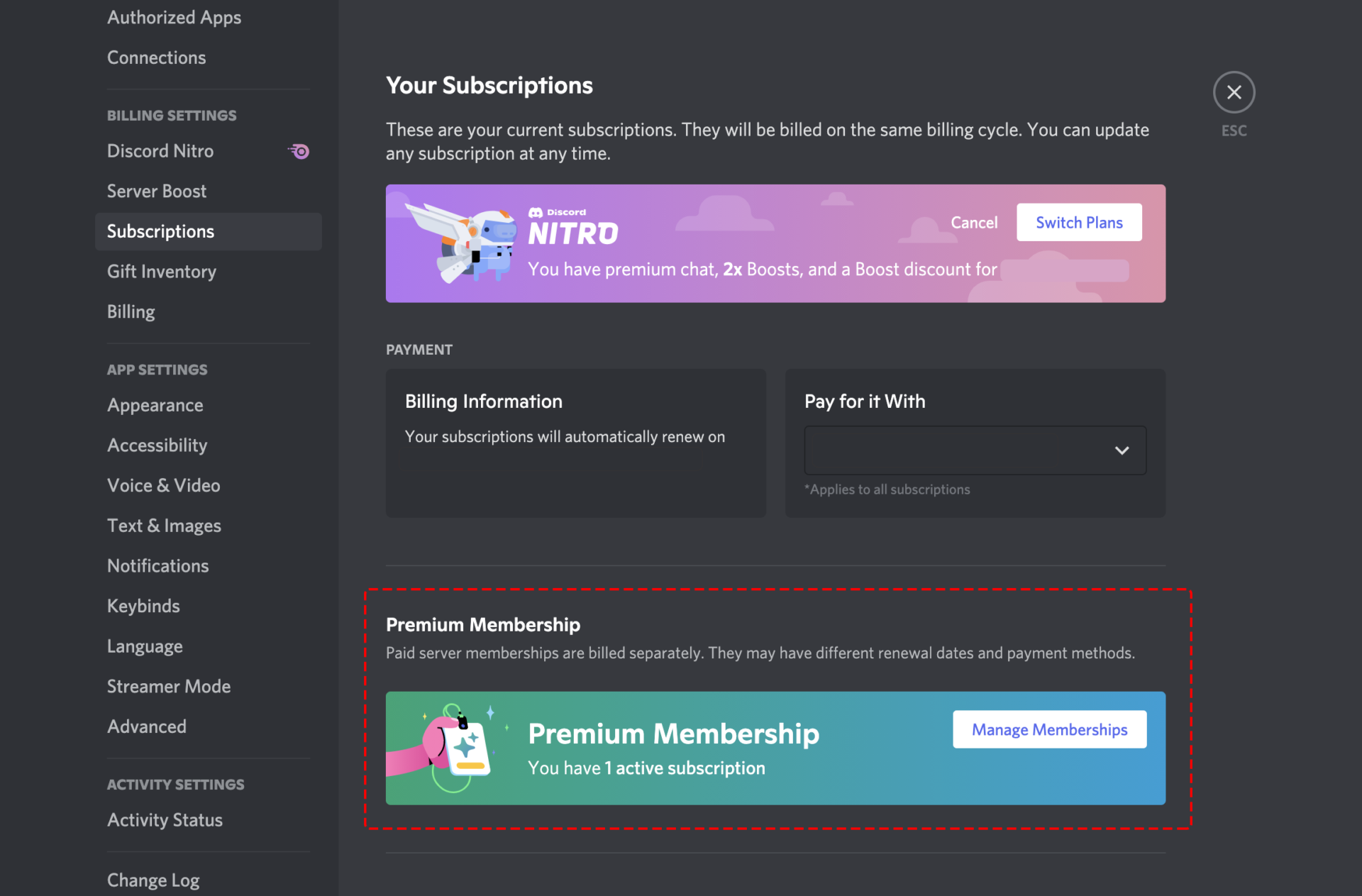 How Do I Manage & Cancel my Discord Premium Membership With A Discord Server?
1. Press on the cog wheel next to your username at the bottom right corner of the client to open up User Settings.
2. Select Subscriptions on the left side panel.
3. On this page, you should see your subscriptions, including memberships. Press the Manage Membership button.
4. The Premium Membership page will show your memberships across all servers as well as each membership's costs and billing/renewal dates. Press on Cancel Subscription next to the membership you want to cancel and confirm your decision!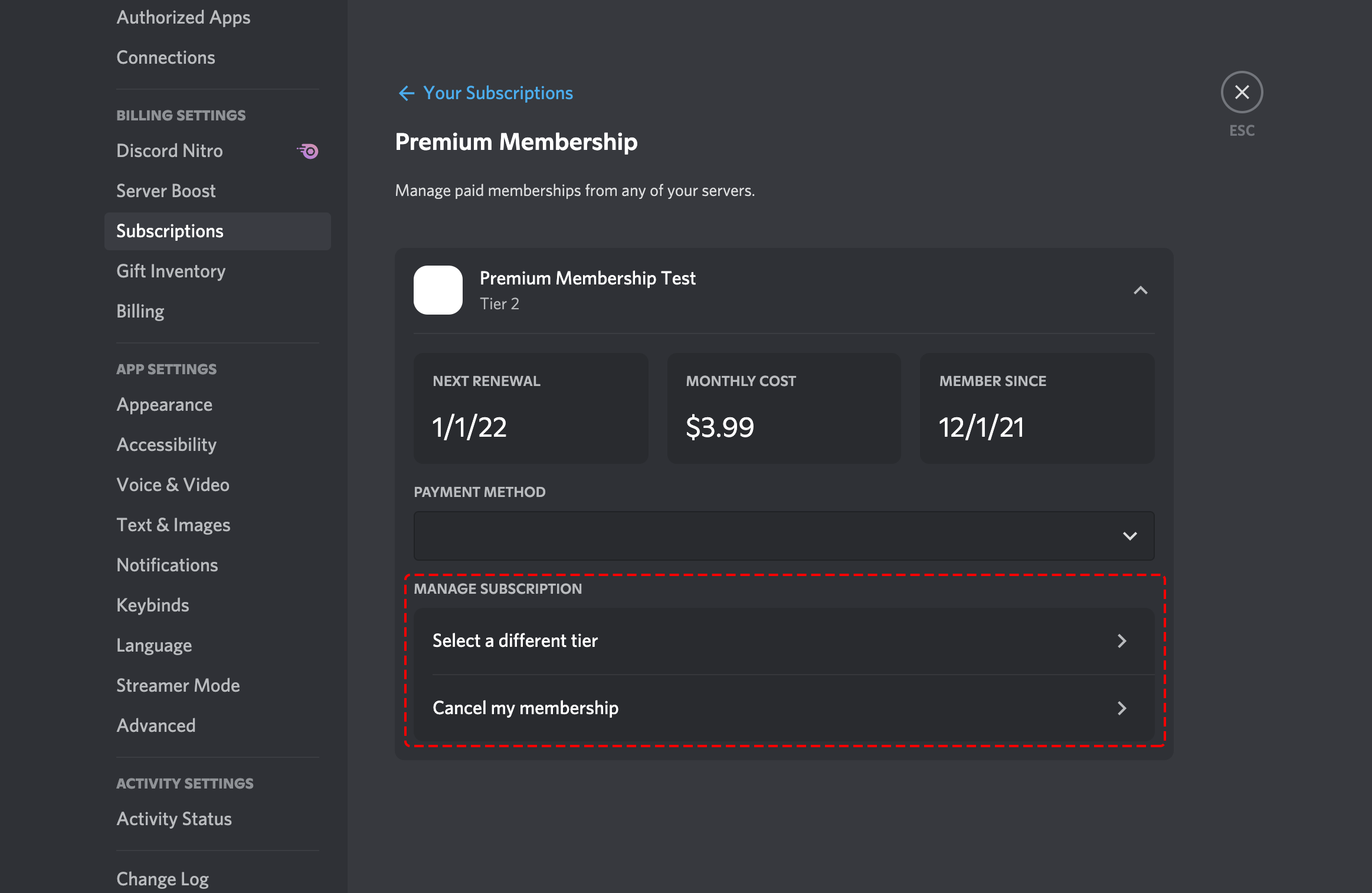 My Discord Server Does not have the Enable Premium Membership?
Just like various other Discord server features which starts as a beta experiment for limited small groups of communities Discord server, to understand the bugs, feedback of the creator for better improvement with more features. Once it is stable it will be available to all the Discord server with a special update from the Discord team themselves.
[wpsm_woobox id="3906″]
Example Discord Server With Premium Membership Service
Currently, Valorant Discord Server Has this special feature enabled, you can join the server to check out its features.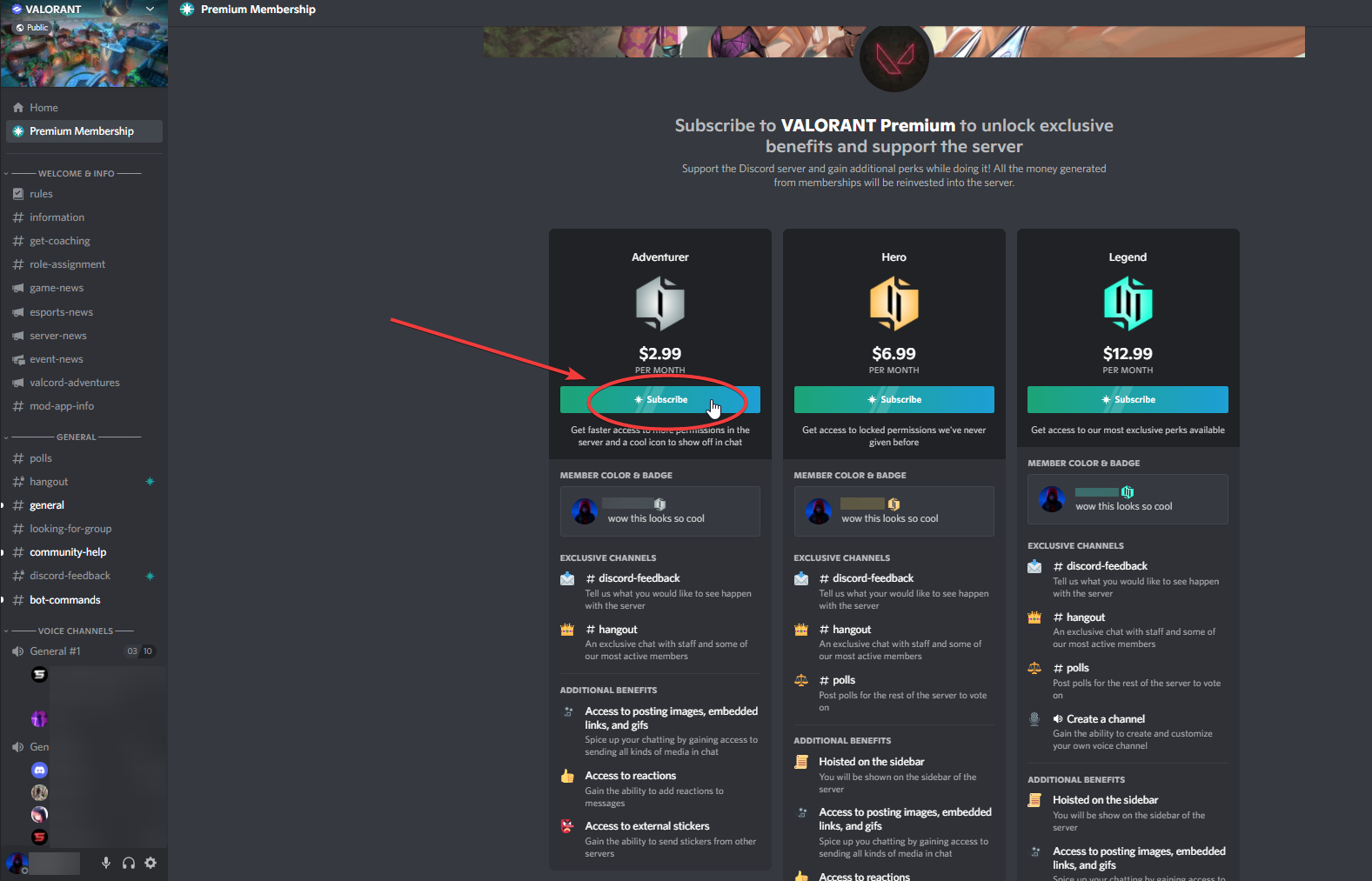 Was this article helpful?