Discord is the foundation of many online communities and a great way to connect with other people to play online games. Like any other online service, Discord can go down. So here's how to fix that issue when it comes up.
If you're having trouble connecting to Discord, first check to see if the service is down. You can do this by looking at the status page for Discord, which should report any problems. If you're having trouble with a specific part of Discord, like notifications or calling, you can check to see if each service is working as it should.
If Discord isn't working right and the "All Systems Operational" message isn't showing, you should just wait it out. You can't do much until Discord fixes the issue. You can always look on Twitter or Reddit to see if other users are having the same problem.
If no problems have been reported, the problem might be on your end.
Check if Discord is down and server status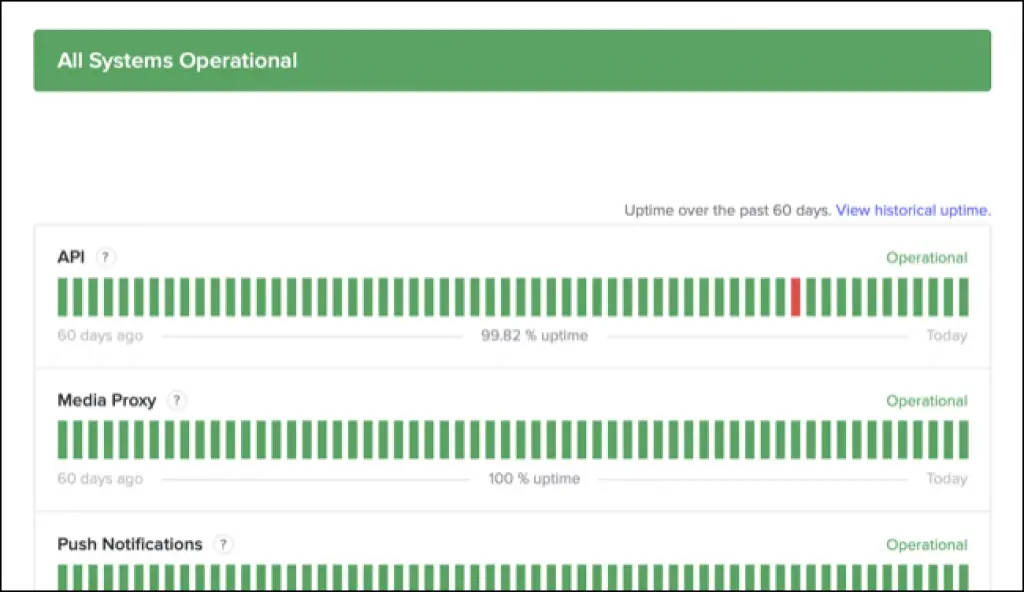 The best and quickest way to check if Discord is down is to go to the official Discord Status page. Even if the app and date aren't working, the Status page will be updated often so that users know what's going on.
You can come back whenever you want to find out what's new. If that's too much to remember, you can also follow Discord on Twitter, where the team will also let you know, though maybe not as quickly as on the Server Status page.
If you want to get more specific, the Discord Server Status page will also give you what part of the app is down and when. For example, it will show you when the API has been up and down in the past.
If Discord's Server Status page shows that everything is fine on their end, you might want to consider your own internet connection, which is the second most likely reason why you can't access the app.
Read This Also: 10 Best Sites To Check Discord Outages
Check your connection to the Internet
Consider for a moment that the problem might be with the way you're connected to the internet. You can check this by using a cell phone app to connect to Discord instead of your home's wired or wireless internet.
Depending on how your test went, you might restart restarting your router or modem to see if that fixes the issue. If you can't get to other websites, check your ISP's status page to see if there are any problems that have been reported. You might need to call them and report them about a problem.
Restart, Update or Reinstall
First of all, give restarting the Discord app. This may fix the issue. You can also try restarting your computer or mobile device to see if the problem was caused by the software on it.
The second step is to see if there are any new versions of Discord. On Windows or Mac, to update Discord, you have to close the app and then open it again. When you do that, it will automatically check for updates. On other platforms, like iOS or Android, you'll need to check the App Store or Google Play for updates.
If Discord is up to date, you might want to consider the app and then reinstall it. The client for Windows, Mac, and Linux can be downloaded from the Discord website. The mobile app can be downloaded from places like the App Store and Google Play.
Other Changes You Can Make to Your Network
If you're still having issues, there are some other things you could try. You can try updating the DNS server on the device that's giving you trouble to see if that works (and you may get faster browsing performance as a nice bonus).
If you use a proxy server, you may not be able to use Discord. If this is the case, work off your proxy server on Windows, iOS (iPhone and iPad), or Android. If you use a VPN, you might want to turn it off and consider Discord again to see if that helps.
Instead, use the web version / Browser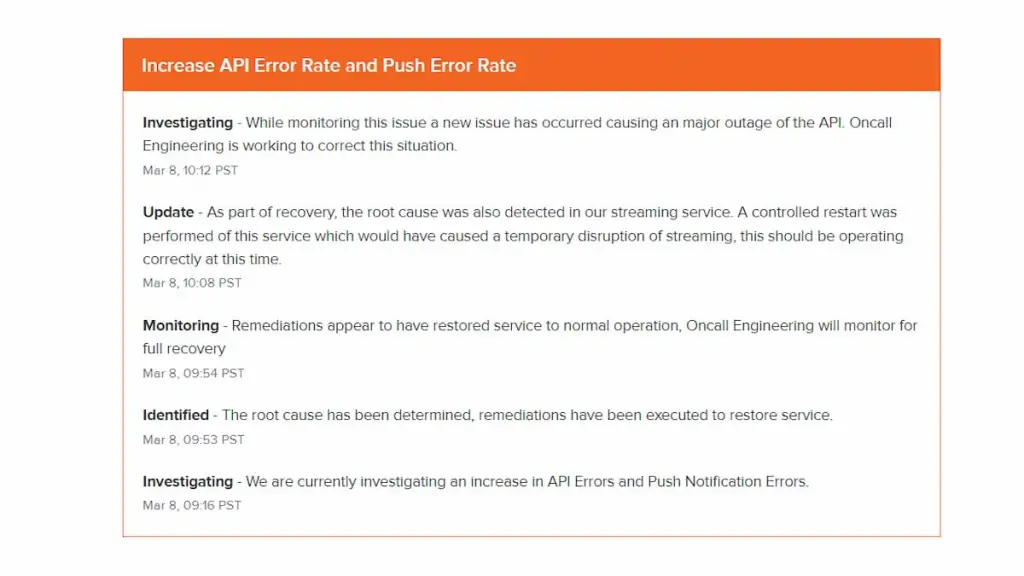 If you can't get the official app for Discord to work, you can also try the service's web version. Go to the website for Discord and click "Open Discord in Your Browser." Then, log in as usual.
Consider a different Website until the problem is fixed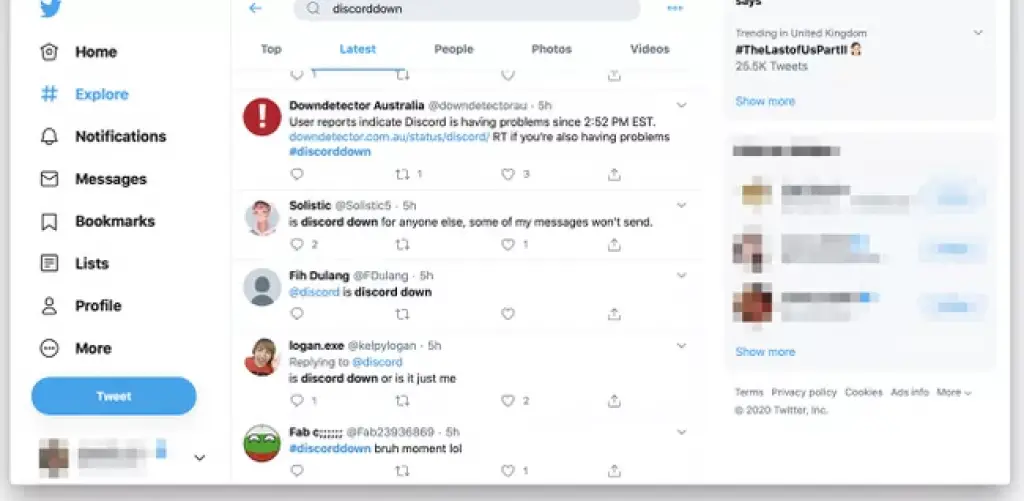 In reality, there aren't many alternatives to Discord that do the same job of giving people a place to hang out, making group video and audio calls, and letting people talk to each other in-game.
TeamSpeak or Ventrilo for in-game chat, Slack or Microsoft Teams for hanging out and getting work done, and Telegram or Google Hangouts for group calls are probably the closest alternatives. If the service really is down, it might be best to wait and read about IRC, which came before Discord.
What to Do When You Can't Connect to Discord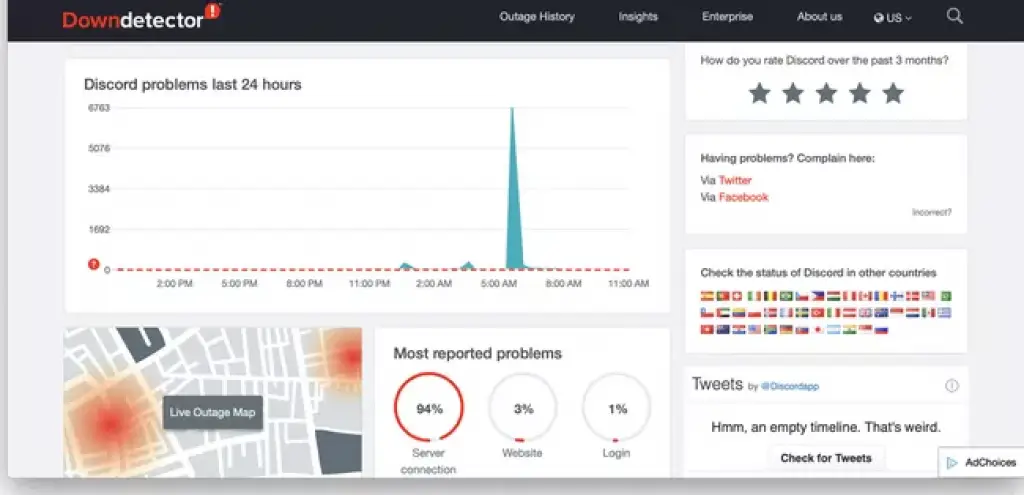 If Discord seems to work fine for everyone else, but you're still having trouble working, you can try a few things:
Make sure you're really on www.discord.com. Make sure that the Discord app you're using is the official one for PC, Linux, Mac, iOS, and Android.

If you can't access Discord from your web browser, try using the Discord app. If the app isn't working, try using the browser. Find out if there is a particular tool or method that isn't working.

Close all of your browser windows, wait 30 seconds, then open just one window and try again to get to Discord. Do the same app with your Discord app if you're on a tablet or smartphone, but make sure you're actually closing it. Learn how to close Android apps and how to quit apps on an iPhone.

If you think the browser or app isn't closing properly or gets stuck, restart your device and try again.

Clear the cache in your browser. If you clear your cache, any mistakes you might have made while browsing the web will probably be gone.

Clear the cookies from your browser. Clearing your browser's cookies works the same way that clearing the cache does. These little bits of information can sometimes lead to errors, so clearing them and starting over is helpful.

Look for malware on your computer. Malware can cause problems that don't seem to have anything to do with malware. Even if you just scanned recently, try scanning for viruses and other malware again, just to be sure.

Restart your computer back on. It's funny how restarting fixes so many things. Many short-term problems can be fixed by restarting your computer. Just give it. This might work better than you think.

It's not likely, but your DNS server could be having issue. If you want to try switching DNS servers, there are many free and public ways to do so. Keep in mind, though, that this is a fairly advanced solution.
If nothing has worked so far, it's likely that you have an issue with your own internet. Get in touch with your ISP to ask for more help.
Discord Error Messages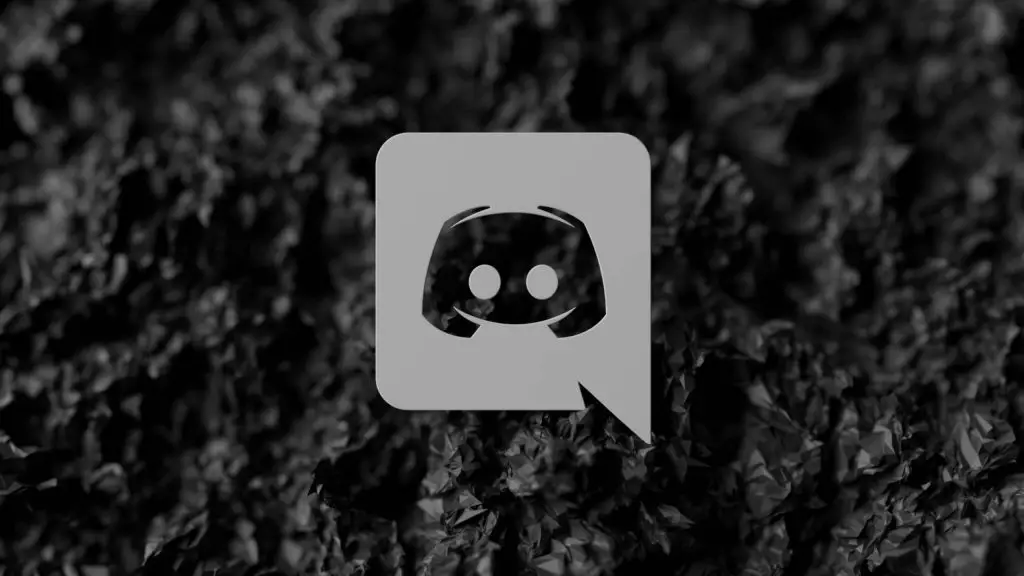 Most of the time, Discord works well, but when it doesn't, it often shows error messages that tell you why you can't connect. For instance:
Discord, No Way
If you try to connect to a voice channel, but your network can't join it, you'll get this error. It's usually caused by a VPN, firewall, or antivirus that works too hard. Sometimes you just need to restart, and sometimes you need to make an exception for Discord in your firewall or antivirus.
Discord Won't Open.
This happens when your app is having issue. Reinstall the app or use the version that works in your browser.
If Discord is down and a message says that it is being worked on, the only thing you can do is wait. Soon, the service should start up again.
Was this article helpful?