Avira is popular antivirus program with super lightweight, premium protection that is actually worth buying. It includes a huge range of features, including privacy tool and device optimzation features like a game booster, advanced browser exntension startup optimizer, and many more.
Features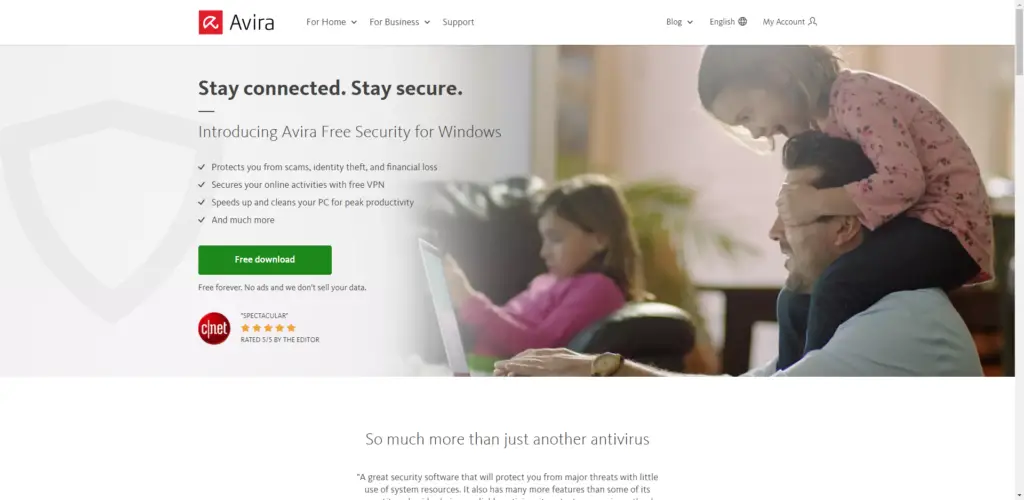 The primary tools provided by Avira are real-time scanning for ransomware assaults, security against malware, and protection for the online. The home office PC may be rapidly scanned for viruses, security issues, garbage files, and more by utilising its smart scan tool.
With just one click, privacy concerns can be resolved, superfluous data can be deleted, and changes can be made to the programmes that launch automatically when the computer is turned on.
The Avira Antivirus scanner makes the claim that its virus scanning engines are the most dependable as well as the fastest available. It is able to prevent even the most sophisticated malware and identify it in a short amount of time.
The web protection is inconsistent and Avira needs more updates; also, there are occasions when it does not identify potentially malicious websites.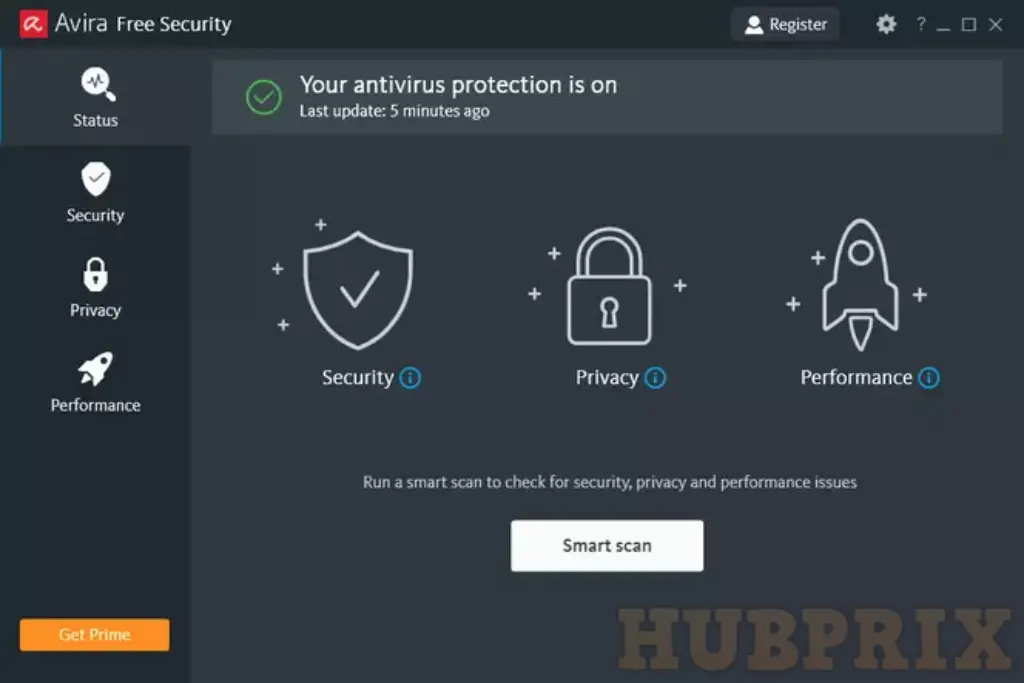 Aviras main optimization tool includes:
PC Junk Files Cleaner
Start up optimizer
Driver Updater
Batter Usage manager
Avira is, without a shadow of a doubt, one of the most trustworthy antivirus services now available. Avira has been recognised on a number of occasions as having excellent anti-malware detection rates ever since it first began gaining traction in the early 2000s.
The following are some examples:
A "gold status" from Anti-Malware Test Lab in regards to the detection of viruses and rootkits (2008)
AV-Comparatives has given this product its "AV Product of the Year" award (2008)
The "Real-World Protection Test" conducted by AV-Comparatives awarded this product first place (2014)
Other prestigious awards won by the company include the VB100 award and a spot on the software A-list published in PC Pro.
Avira also offers a VPN service, although it is not the greatest one available when compared to other VPNs. Despite this, Avira did offer some useful features and ensured that the connection was kept private.
Frequently Asked Questions on Avira Antivirus
Is Avira a good antivirus?
Avira Antivirus is recognised as a trustworthy anti-malware solution, which has earned it several honours. Additionally, it consistently shows great results in tests designed to detect and remove viruses. When compared to other important pieces of anti-malware software, such as Avast, Avira is at the top of the heap. This is also true of some of the most popular security products.
Is it worth paying for Avira?
Users of Avira Free Security do not have access to some components that are included in Avira Antivirus Pro; nonetheless, these additional features do not truly offer much value to the product.
The ability to use Avira in a commercial context, which is not permitted with the free version, is the primary justification for purchasing it; nonetheless, this justification is not particularly great.
Is Avira 100% free?
Free antivirus software is provided by Avira for computers running Windows, macOS, Android, and iOS. It consists of marketing and advertising.
Is Avira still good 2022?
Overall, Avira's anti-malware scanner is one of the best on the market – it's fast, it doesn't create system delay, and it's good at detecting and preventing all sorts of malware. In addition, Avira provides a variety of system scans, some of which are extremely specialised, such as a rootkit scan.
Does Avira slow down computer?
This software has earned a stellar reputation in the business world for its consistent scanning and comprehensive system security. Even when using Avira as their antivirus software, consumers have experienced a few concerns, one of which is a slowdown in system performance.
Was this article helpful?