Discord
was initially used as a communication tool for gamers to chat with their gaming buddies and share funny memes within groups. With time,
Discord
got saturated into various niches that targetted different communities like Tech, Music, Entertainment, Crypto, and also Education-based
discord
servers.
Discord
saw more than 150 million active users logging on monthly — an increase from 56 million users in 2019.
As international students,
Discord
servers are a great way to interact with people from diverse backgrounds whom you can learn from. Whether you are looking to learn a new language, discover a new career, or find a study buddy.
What is Discord Server?
Discord servers are free places where people can gather to chat about games or use voice channels to talk with friends as they play. You'll find there are all sorts of servers out there. For example, often have servers running for their games so like-minded gamers can get together and discuss the game and make new friends too.
You will also find Discord servers, communities, and groups of people with their own Discord niche community that they might invite you to.
[wpsm_top postid="3906″]
Discord Best For Studying?
A study group or a learning community helps you connect with people who share similar study goals. This accelerates your learning as you work in groups solving problems, building projects, and learning a skill. Discord communities are good for studying. It promotes online learning across the globe. Its diverse study communities are dedicated to helping students learn and hone in-demand skills for career success. The Discord communication platform promotes many of the top new trends in online education.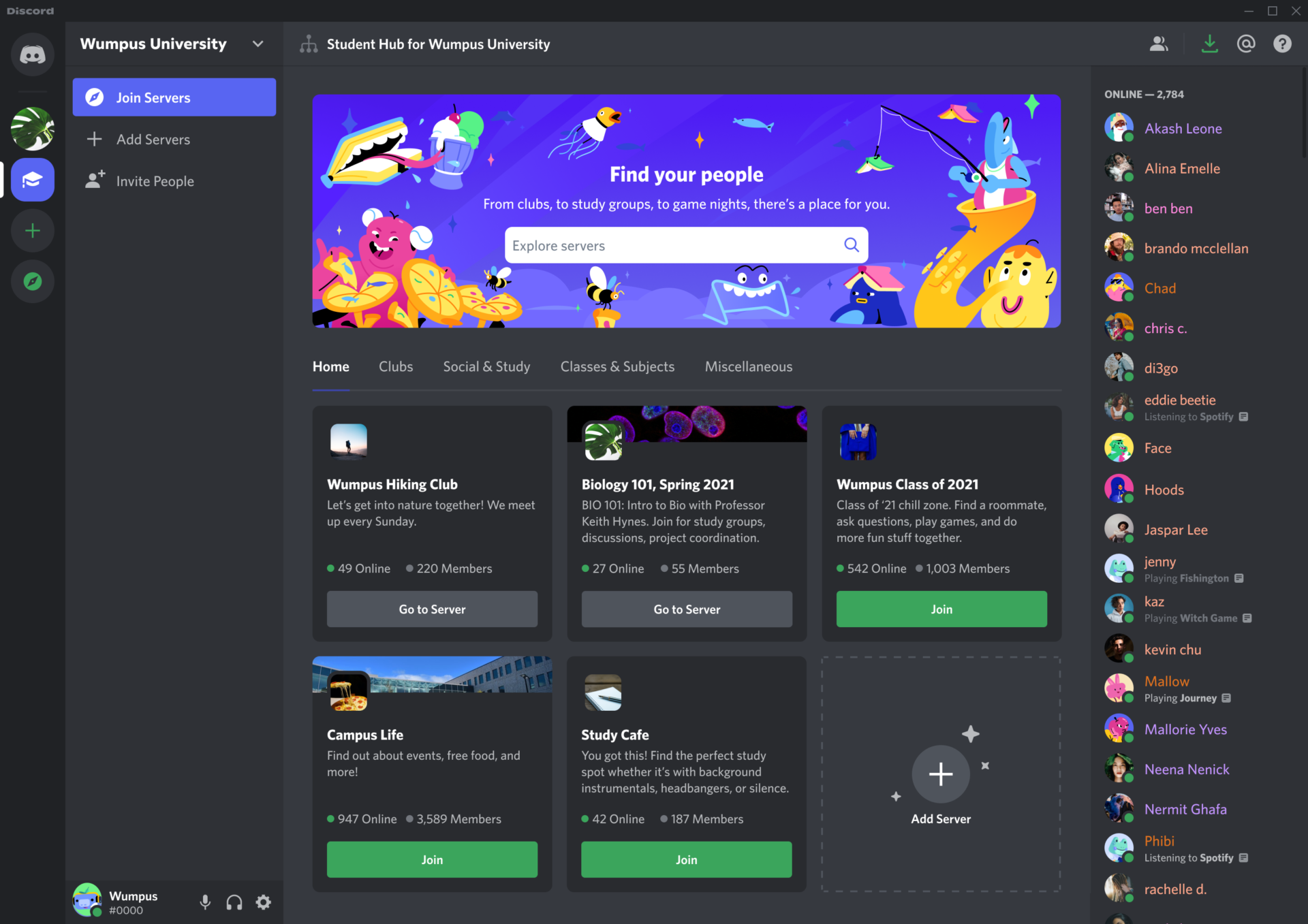 What is a Discord student hubs?
A Discord student hub connects students from the same institution. Students need emails associated with their school to access their school's student hub. Each hub is only accessible to users with an email address associated with that school. Students will be able to find other classmates that have joined the hub, add their servers to the hub, and find their classmates' servers, all in one place.
Hubs are currently live for a number of schools in Australia, Canada, Brazil, France, Germany, Italy, Japan, Mexico, the Philippines, Poland, Spain, the UK, and the USA. It is now possible for students in many countries across the world to sign-up for the waitlist.
Hubs are not officially affiliated with or managed by schools. A Student Hub is a collection of student-run servers. The Hub's function is to make it easier for classmates to find and join one another's servers if they choose to do so.
Only those with a school-assigned email address can access their school's specific hub.
Your school email address will be used to verify which student hub you can access. It will not be visible to other users on Discord, and it will not be shared with your school.
Servers can be added using the "Add Servers" button in the left panel of the hub, or by using the "Add Server" button in the hub server list.
[wpsm_top postid="3906″]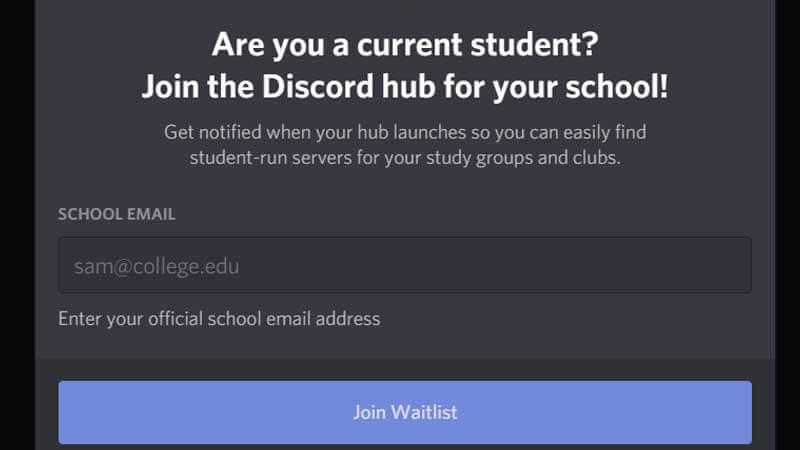 Advantages of Joining Educational Discord Servers
Joining a Discord education server has many benefits. Likewise, the online community will benefit you in many ways. Below are three advantages of joining Discord education servers today.
Easier to Participate – If you're not comfortable asking questions or speaking in front of others, that's not a problem you have to worry about with Discord education servers. You can take part in conversations without public speaking skills and from the comfort of your home.
A Sense of Community – A sense of community is one of the main benefits of using Discord for education. You'll get to connect with other server members. In addition, the different channels allow you to share ideas with other people in the community.
Best Public Discord Server For Students For Education
Calliopean Club
The Calliopean Club Discord server is a positive environment that promotes critical thinking and self-improvement. If you seek knowledge for personal growth, this platform is for you. The platform is open to dialogue and discourse, allowing you to learn and grow from the other 17,586 active users.
Design Buddies
Design Buddies Discord server contains several well-structured channels where designers can interact, learn, and showcase design projects. For instance, the showcase channel allows designers to display their UI/UX designs. Other channel activities like design reviews occur in micro-communities.
FreeCodeCamp
FreeCodeCamp is an elite non-profit coding platform that provides free coding education to millions of people every month. The platform trains students to build real-world projects which hone their coding skills. Since its inception, freeCodeCamp boasts over 40,000 graduates with jobs in tech companies like Microsoft, Google, and Spotify.
Blair's Brainiacs
Blair's Brainiacs is a vast educational community for students ranging from before the General Certificate of Secondary Education (GSCE) for European students up to the college level. The Discord channel utilizes course-specific channels where like-minded students can share ideas and receive help.
Tuition Train
Tuition Train is an engaging Discord community of A-level students and learners in higher education. The platform focuses on providing students with productive study habits and giving them access to robust educational resources. By allowing you to share resources and by teaching you tips on useful note-taking, Tuition Train ensures that you'll ace your next exam.
[wpsm_top postid="3906″]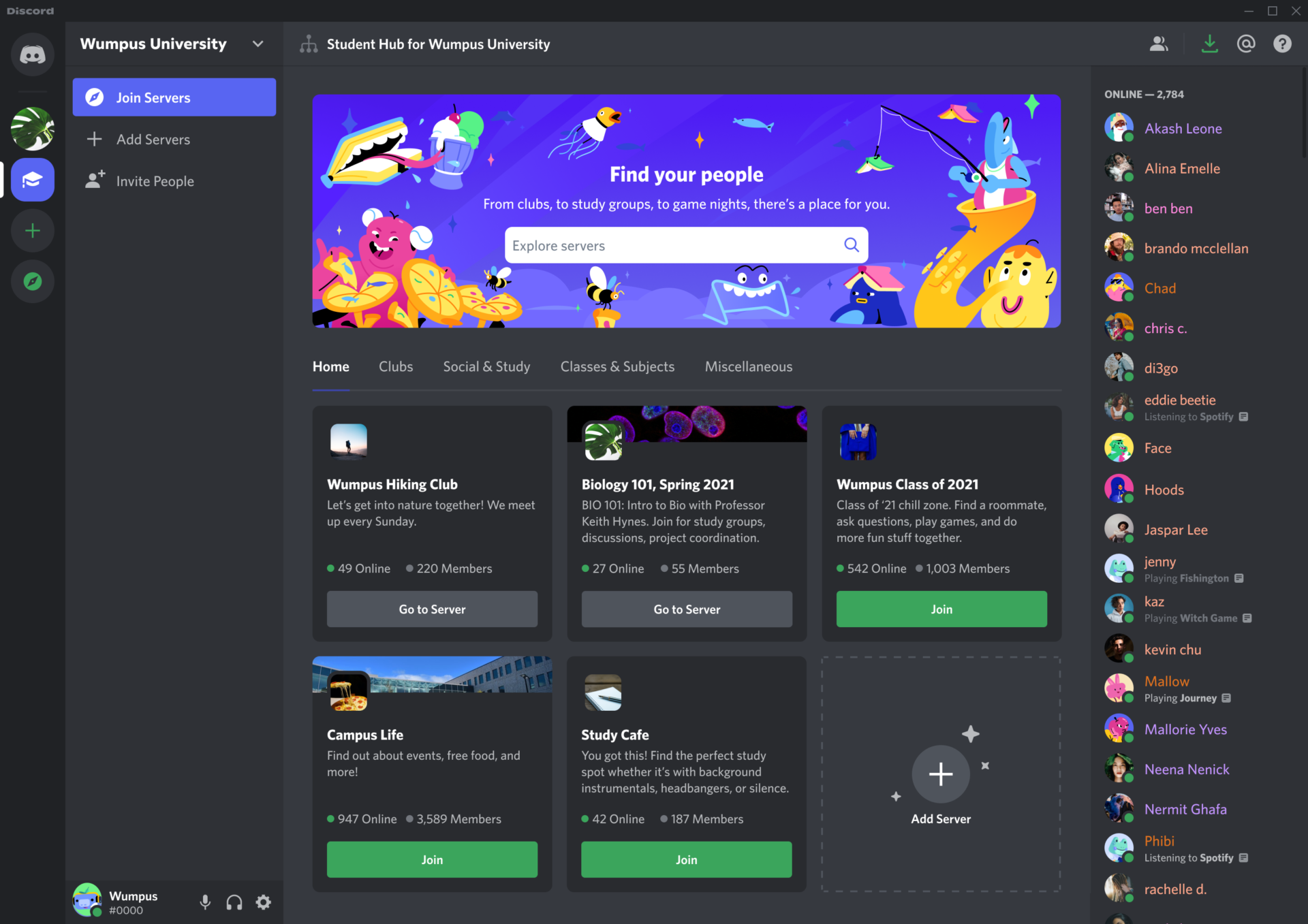 Was this article helpful?