Discord servers are one of the best places for gamers to join and hang out with the team. It makes it easier to talk to your friends and teammates by letting you send text messages, make voice and video calls, share media, send direct messages, and so on.
Using bots and soundboard apps on your servers can be a lot of fun if you have ever used Discord for voice calls while playing games.
With these apps, you can play jokes on your friends by sending them sound effects and songs. Soundboard apps also let you assign hotkeys to sound effects that you use often and want to be able to use with a single press of a button.
So, if you want to have fun on your Discord servers, here are some of the best soundboards you can use. There are both free and paid apps on the list.
How do you use a Soundboard?
Soundboard apps let you change your voice messages and add fun effects to apps like Discord, Steam, Skype, Hangouts, Viber, TeamSpeak, Mumble, and so on. These apps come with built-in effects that you can use right away to change the sound of your voice. A lot of these apps also have hotkeys that can be used to play sounds and music effects.
There's no doubt that it gives editors a big head up. Most of these apps are free to use, but there are some that cost money that have extra features.
While you are playing games online with your friends or when you are live streaming, soundboards are typically a really helpful tool.
Discord users have access to a plethora of different soundboards. Every one of them, in most cases, serves the same objective, and the majority of their fundamental features and functionalities are practically similar. Therefore, it is made simple for users to comprehend and utilise them on any given platform or operating system.
So, if you want to find the best soundboard apps, you can use this list. Here are some of the best soundboards for Discord servers, both free and paid.
21. Voicemod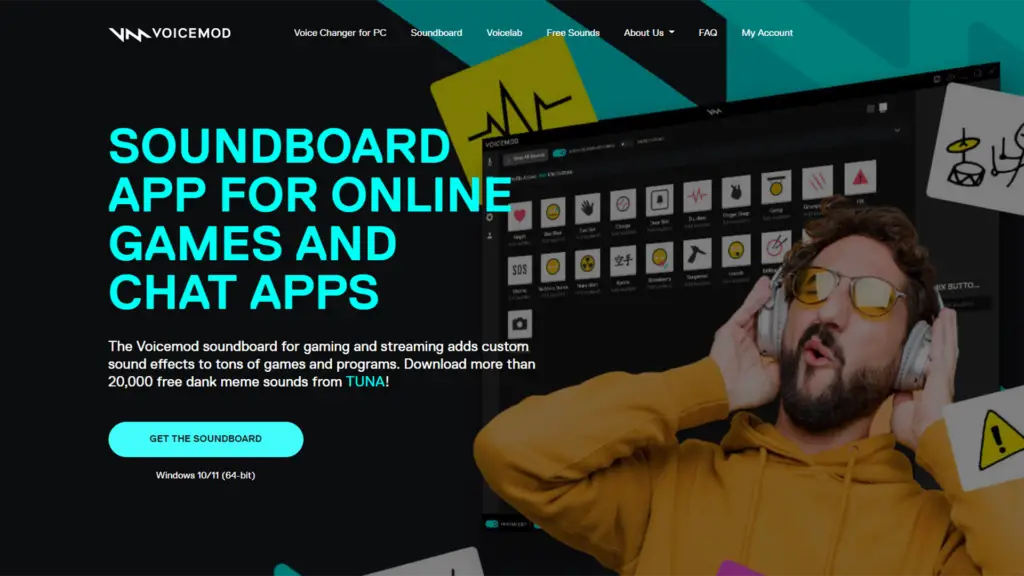 This one is for the memers, for sure. Voicemod is a soundboard with a modern look that helps you meme. The best thing about Voicemod is that it doesn't have a boring user interface like some of the above soundboards. You can use the app's crazy library of meme audios to prank your friends. The nice thing about this is that Voicemod is always adding the newest memes to its library, so you can stay on top of your soundboard game.
Voicemod works well with Discord, Zoom, TeamSpeak, OBS, Steam VC, and a lot of in-game voice chats for games like Valorant, CS:GO, GTA V, PUBG, etc. Elgato Stream Deck support is the best compatibility feature that a lot of other soundboards lack. Voicemod is perfect for Twitch streamers who want to add more colour to their streams because of this support.
20. Resanance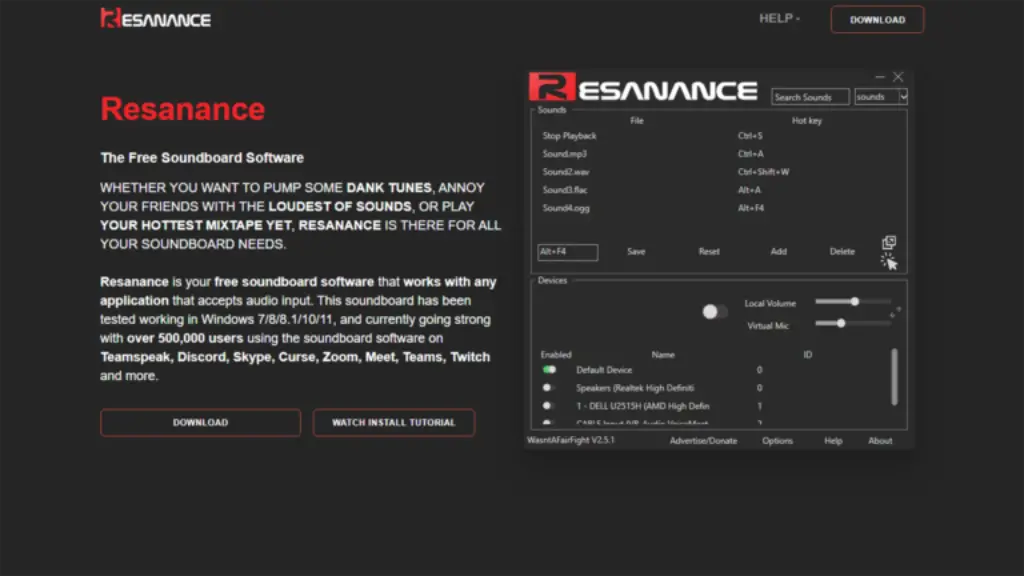 Resanance is an old tool that doesn't look like much, but it does the job. The fact that Resanance is always getting better is what makes it so great. The app's creators pay attention to what users say and are always working to make the app better. It also has a Text-to-Speech (TTS) soundboard, which makes it even better. You can adjust the volume of each sound separately to make the experience better.
Resanance wants you to play loud volume that annoys your friends, so if you're just looking for casual sounds, this isn't the right tool for you.
Almost every voice chat app out there works with Resanance. The app works with everything, from Discord and Teamspeak to Zoom and Google Meet.
The app also lets you make a digital soundboard, where you can load up a bunch of buttons and connect each one to a sound on the back end. This makes things a little easier.
19. Clownfish Voice Changer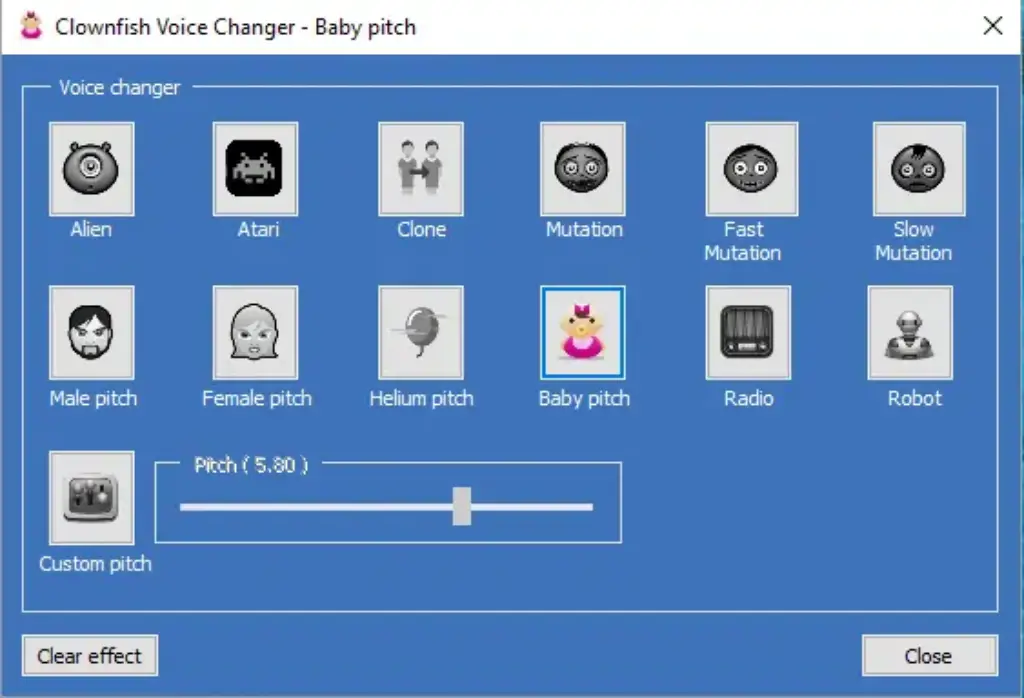 Clownfish Voice Changer is my favourite app on this list. It has some great features and works on almost all devices thanks to a helpful Google Chrome extension.
This soundboard app has a media playlist built in, which makes it easy to add the music and sound effects you want.
Itcomes a free app with some really cool sound effects, such as people of different ages and genders, animals, birds, "aliens," and more.
It works with Windows Vista, Windows 7, Windows 8, and Windows 10. You can also change your voice online with its Chrome extension.
The Clownfish Voice Changer app has two free plugins that make voice calling a lot of fun. These are push-to-talk and soundboard (hotkey manager). And the best thing about this app is that it can work with all kinds of file formats.
18. JN Soundboard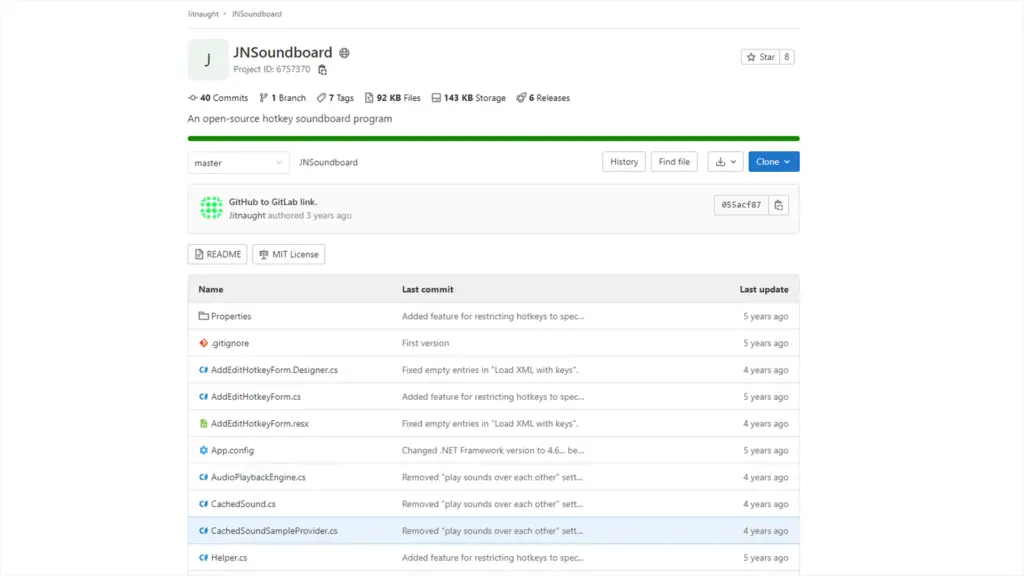 JNSoundboard is a soundboard with a lot of features. We love this soundboard so much because it is completely free and open-source. Since the whole code base is available on GitLab, you can make any changes or additions to the underlying code that you need to make to make it fit your needs.
When you think about how many different audio formats the soundboard can play, it is absolutely amazing. You can use audio formats like MP3, WAV, WMA, M4A, and AC3. This pretty much means that if the file you're working with is audio, there's a good chance you can load it up on JNSoundboard.
Aside from that, you get all the basic but necessary features that every soundboard has. You can assign sounds to hotkeys, play random sounds from a group you choose, and export hotkey presets to an XML file so that you don't have to set up the hotkeys again if you have to reinstall the app.
You also have a specific hotkey that can stop any sound from playing. When you play sounds, JNSoundboard will even press the push-to-talk key for Discord to make things easier for you.
17. Soundpad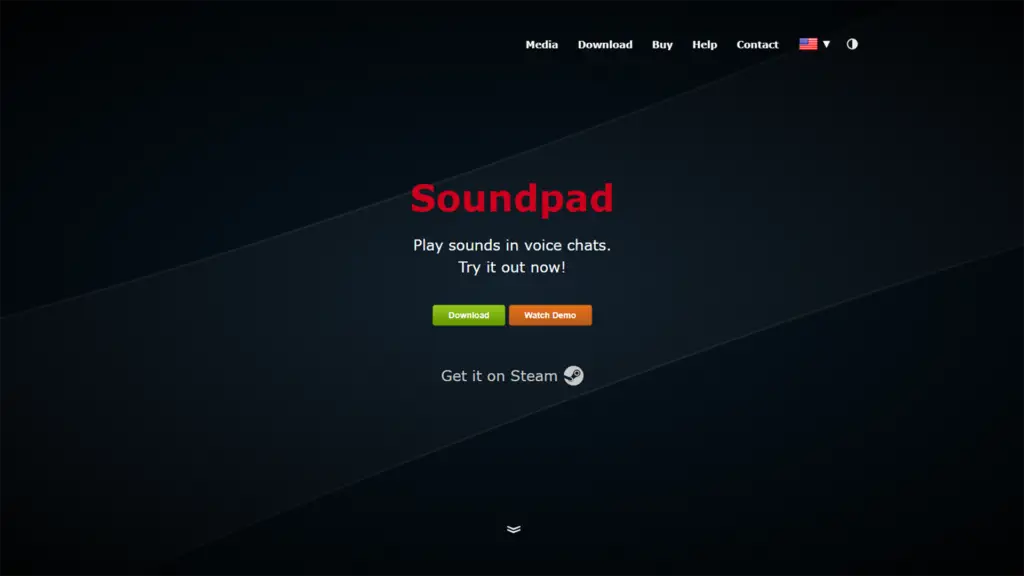 Soundpad can play two different things at once. You could open the Soundpad window in the background and play files right from there. You can also assign each track in your list to a specific hotkey so you don't have to keep switching between windows.
Soundpad got the top spot on our list because it has so many features. This soundboard is very easy to use and very convenient, even for people who have never used a soundboard before. It doesn't take up much space, which makes it easier on your CPU while you play. This unique feature makes Soundpad great for low-end PCs that need every bit of power to run your games well.
Soundpad also has built-in features to improve the quality of your audio files. First, you can make high-quality sounds with the built-in sound recorder and editor. Aside from that, the tool has its own volume normalisation module.
This is a great feature if the volume of your audio files isn't consistent, meaning that some files are loud and some are quiet. Volume normalisation lets you get them all to the same decibel level so that your soundboard doesn't bother your friends.
16. Morphvox Pro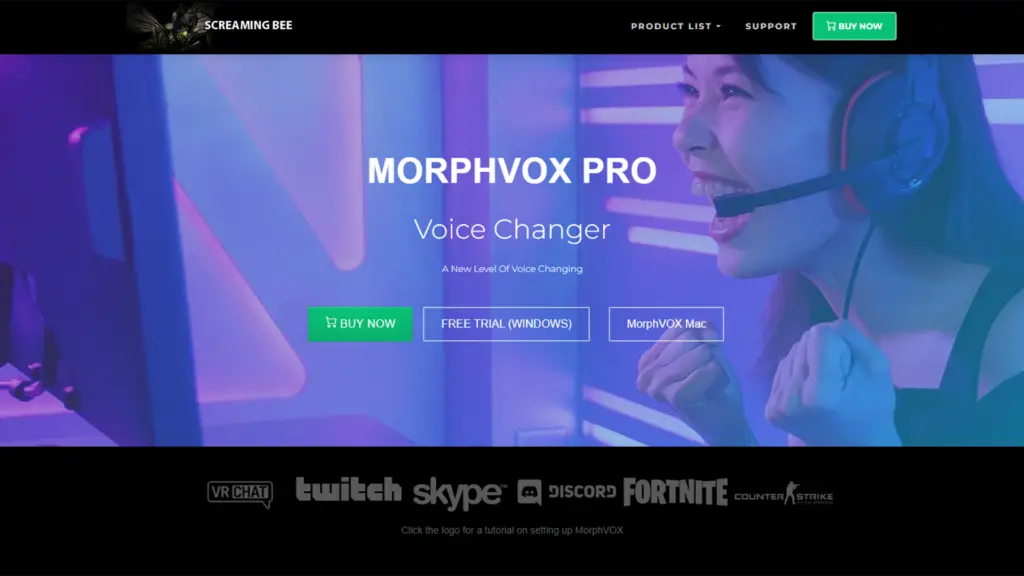 MorphVox is a soundboard and voice changer that works well together. The huge paywall that blocks all the fancy features is the reason why it's at the bottom of our list. The base apps for the app cost $39.99 USD up front. After that, you have to pay anywhere from $2 to $10 for the sound packs and plugins you need. So, if you don't like whipping out your credit card every few days, this probably isn't the app for you.
You can use the sound packs that come with MorphVox in Discord and a lot of other apps. But even though this list isn't about voice-changing software, we have to praise MorphVox's features for changing voices.
It probably uses one of the best algorithms for getting rid of noise and changing the voice. When you use all the tools together, you get a voice-changing experience like no other.
15. Voxal Voice Changer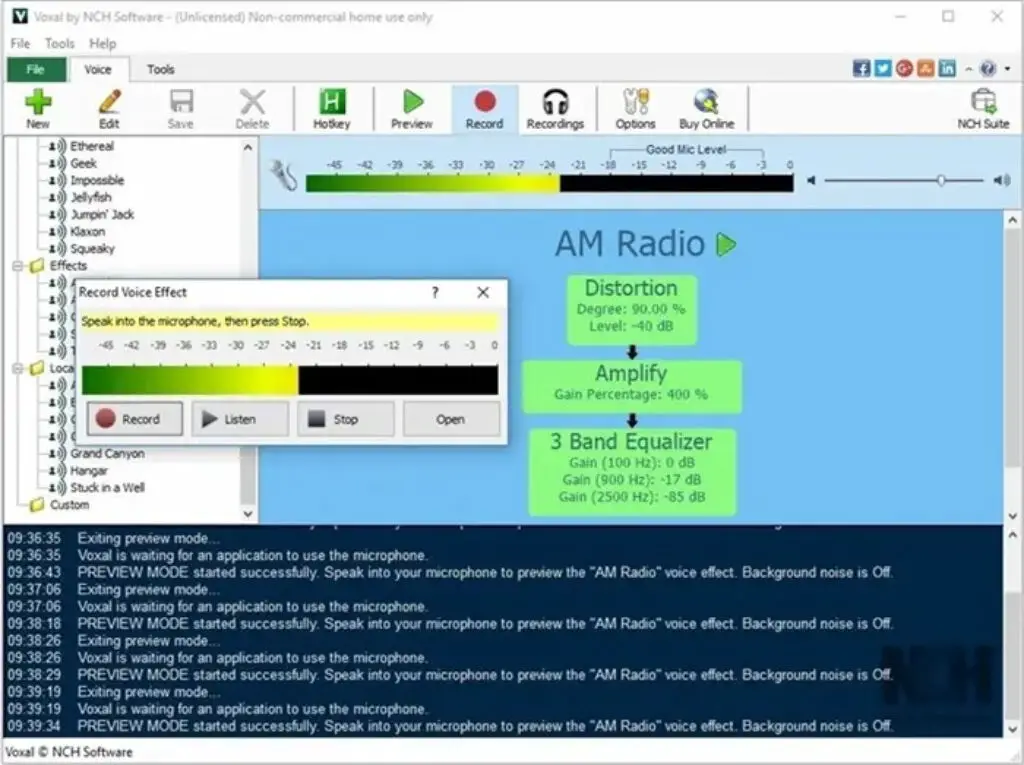 You can't go wrong with the Voxal Voice Changer app if you want a soundboard app with a lot of features and a large library of sound effects. One of the best features about this app is that you can add voice effects to your own voice or to audio files you already have. You can also make your own sound effects right inside the app.
The app works with almost every app. Just make sure the recording device is set to "Voxal Virtual Audio Device," and you're good to go.
The app works on both Windows and Mac computers and supports MP3, AAC, FLAC, M4A, Ogg, WAV, and WMA audio file formats.
You can use the application for free on your own projects. But if you want to use it for business, you have to sign up and get a licence before you can use it.
14. AV Voice Changer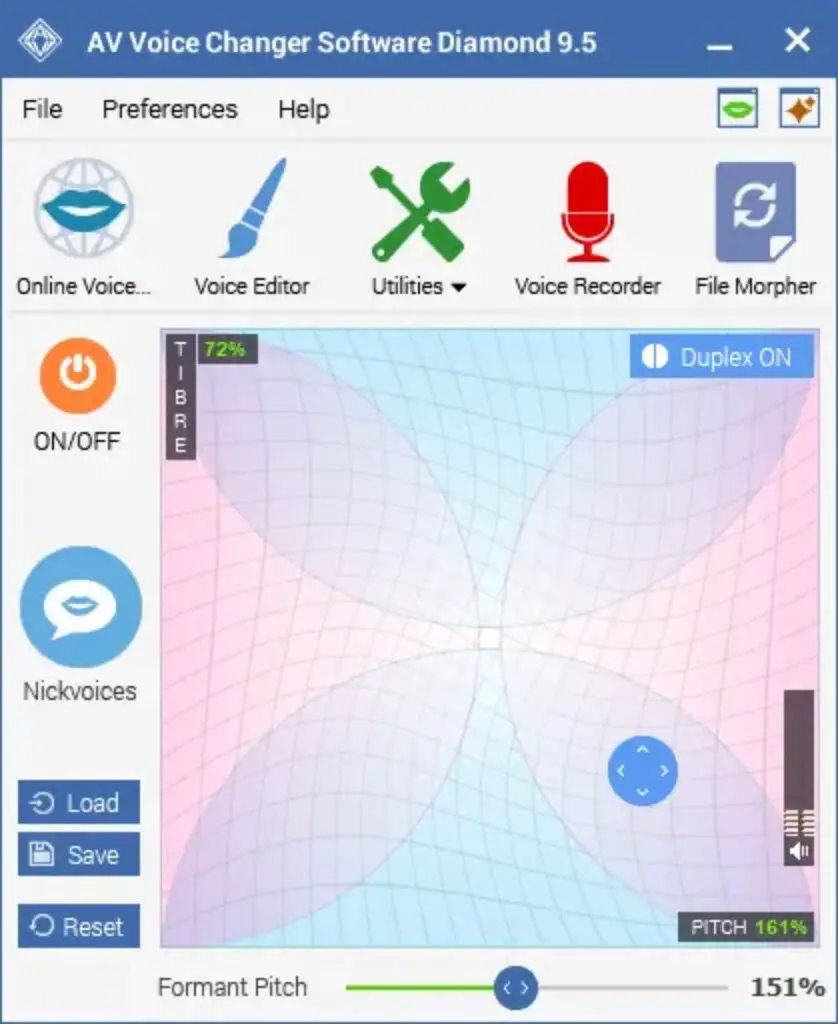 One of the most powerful soundboards for Discord is AV Voice Changer. It has a lot of great features, and you can use your voice to do almost anything with the app. There are a lot of ways to editing, which makes this tool very powerful for voice editing.
You can record your voice right in the app, and then you can edit or change the recordings later. You can also import recordings or sounds that you want to edit into the app.
The app costs $99.95 and only works with Windows OS. You can try out a free trial version of it before buying the full version. It works with almost every type of audio file.
13. Soundboard Studio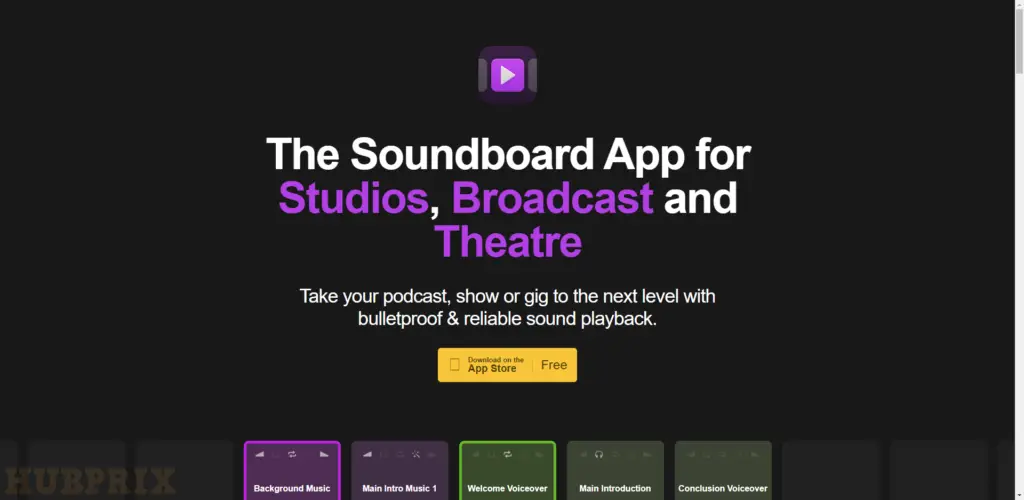 IOS users can download the Soundboard Studio app. Voice-overs, music beds, and sound effects are the areas in which it excels. You will be able to trim the start and ending of your track with this feature.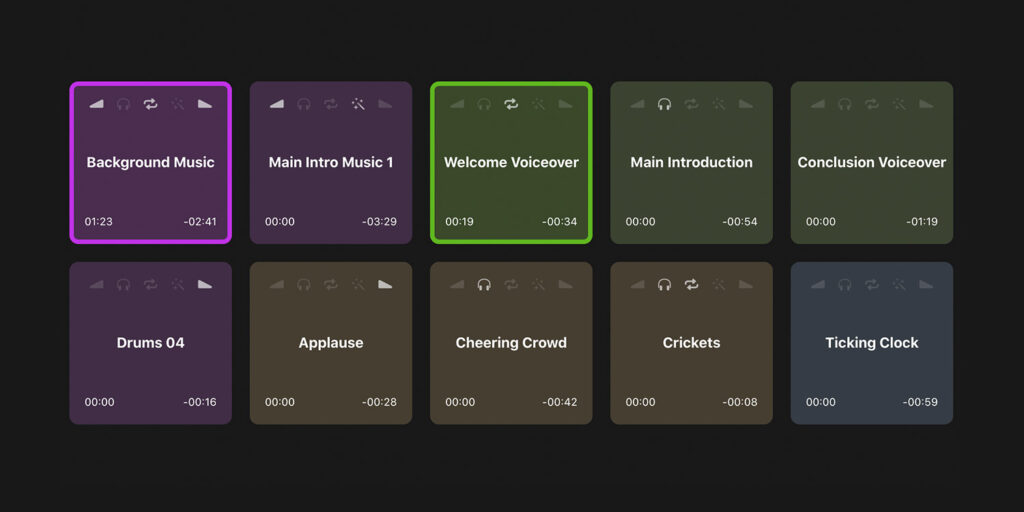 It possesses a number of wonderful features that make it possible to personalize your tracks in a way that makes them easily distinguishable. You may even import audio files that were created in other apps.
12. Mixere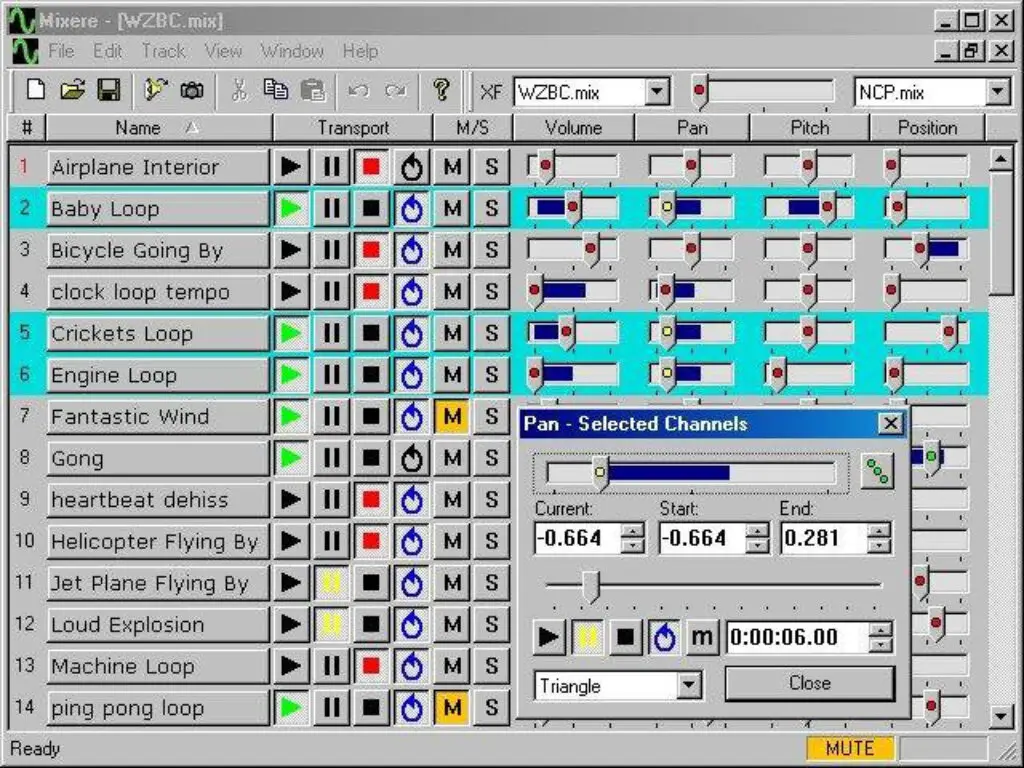 Mixere is also a great option, and it is also free. This app is for you if you want more control over the sounds you play. It was first made as a mixer for live performances, not as a soundboard.
One of its problems is that it has a complicated user interface that can be hard for new users to figure out. However, its features are great if you want more than just playback. You can choose from any number of tracks, and you can play as many as you want at the same time.
Mixere is not the right software for you if all you want to do is play your audio files. There is no support for hotkeys, and the interface is old and hard to use. It also doesn't have any options for sending output to Discord, so you'll need a virtual audio device.
But if you want to do something more complicated, like make mixtapes and DJ live on your Discord server, Mixere is the best option.
11. Podcast Soundboard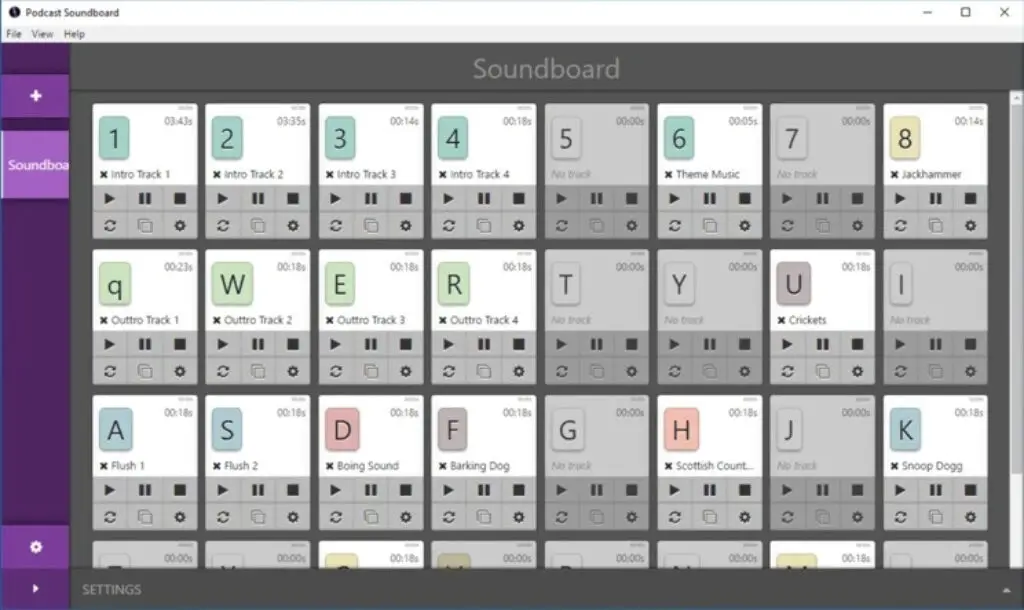 Podcast Soundboard is a soundboard that works well with both iOS and Windows. It works well with MP3, MP4, WAV, WEBM, and FLAC files. Most of the soundboards on the market have old-fashioned designs, buttons, and colours, which is a huge turnoff for people who like things to look modern.
Podcast Soundboard is a great choice to add because its simple interface and stylish look make it more appealing. Maybe it's to fit in with MacOS. No matter what the reason is, you're getting a soundboard for Discord that is more tech-savvy.
10. EXP Soundboard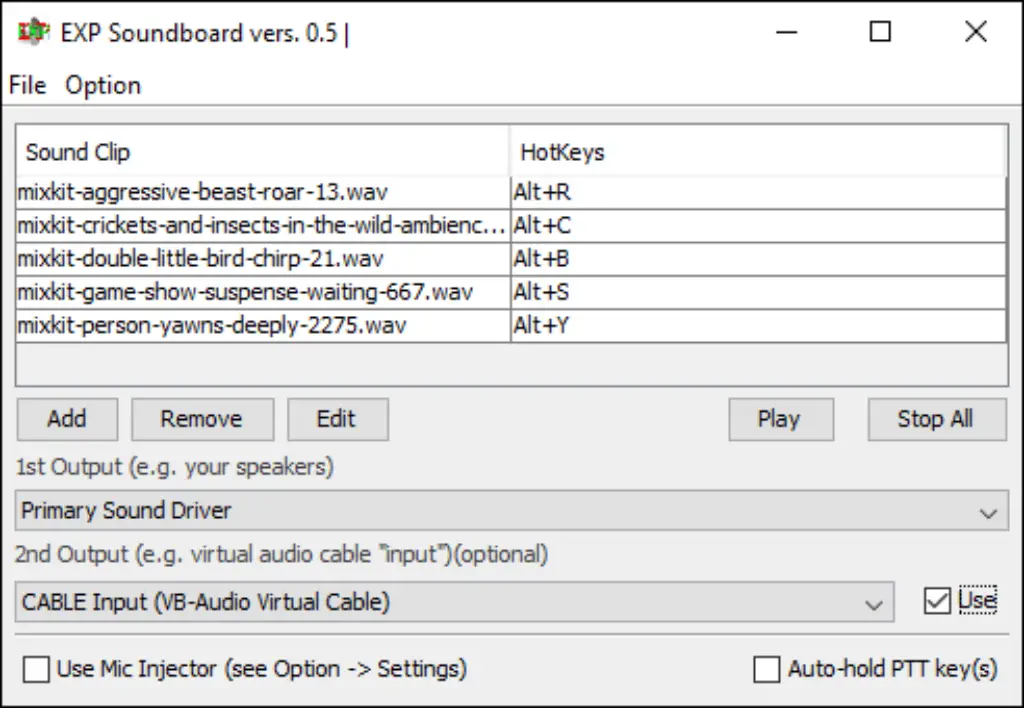 Check out the EXP Soundboard app if you want a soundboard app for Discord that is easy to use. It comes with a good set of sounds and has all the basic features you need for a soundboard.
The app's interface is easy to use, and you can set up hotkeys for sound effects quickly. You can also save your soundboards to use them again later. It comes with a tool called a "converter" that can change any audio file into one that works with the device.
The app is free to use, but it only works on Windows OS. It supports with MP3 and WAV audio file formats.
9. Jingle Palette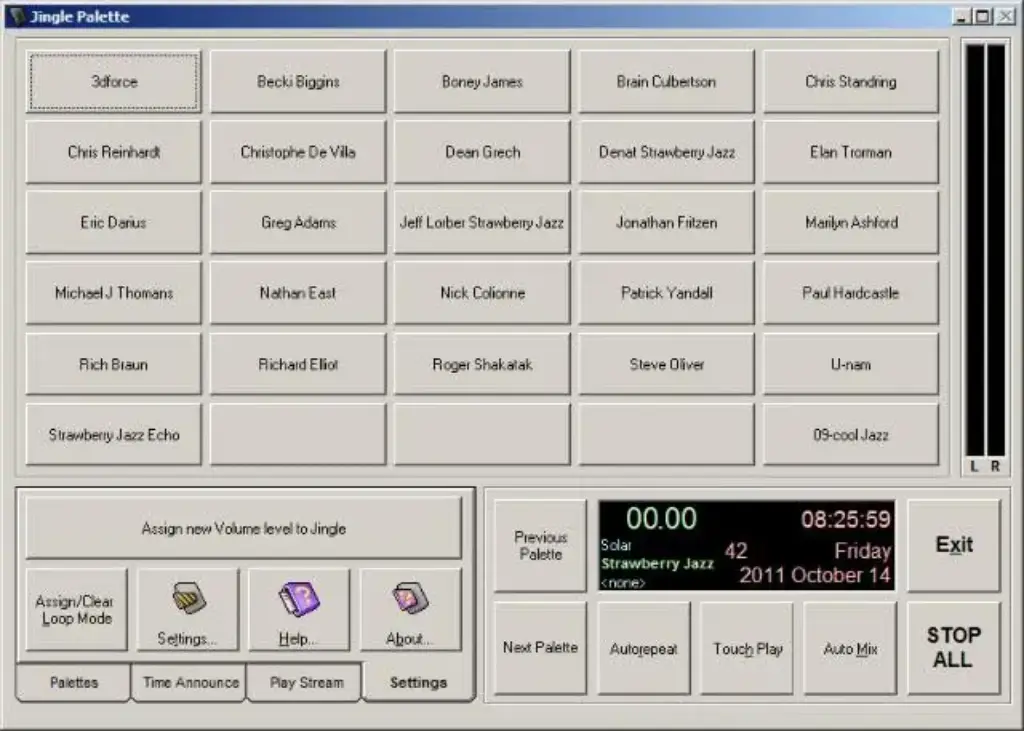 Jingle Palette was originally made to play jingles on radio stations, which is where it got its name. It is now useful even as a soundboard app for Discord. As the name suggests, the app lets you load a lot of sounds and sound effects (up to 30 in each palette) onto the screen so that you can play them with just one click.
Jingle Palette also adds the ability to mix manually or automatically, as well as auto-repeat and touch play. You can also change the volume and loop settings for each sound separately if you want to.
8. Unic Tool MagicVox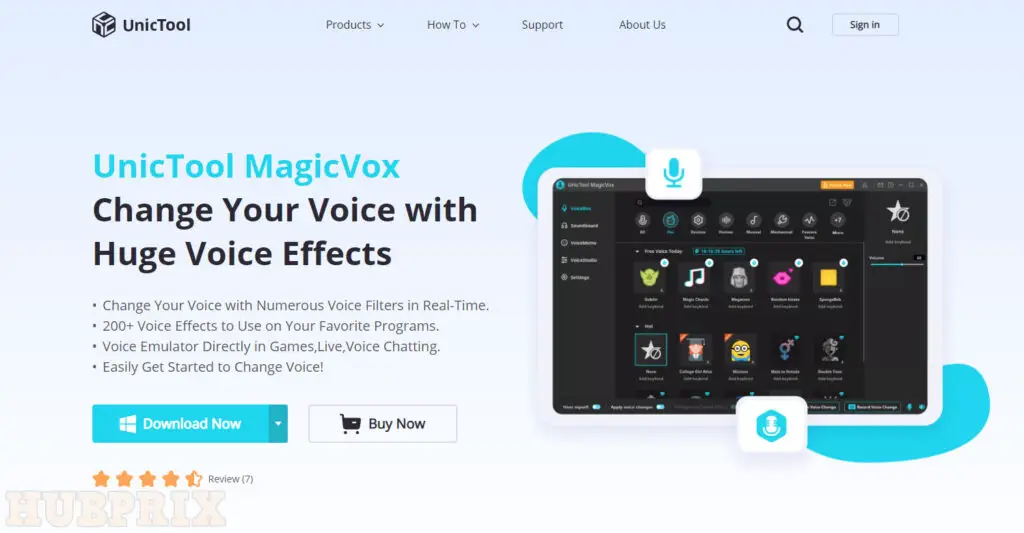 MagicVox is one of the best tools for use with the Discord Soundboard. It comes with more than 300 different sound effects that can make chatting more fun. It also lets users record, edit, and share their voice easily. It has a lot of features, like text-to-speech, less background noise, voice control, and much more.
7. Blerp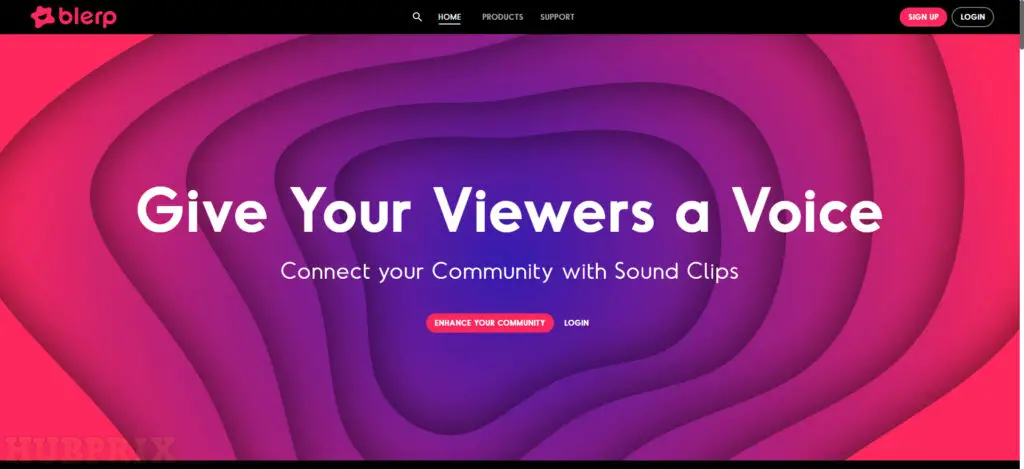 Blerp is an online sound-sharing platform that you can add to Discord with its bot. It has more than a million sound bites that you can choose from. If you want to find sound memes, you can search on their servers for the ones you want. You can also upload your own sound clips on the servers that Blerp uses.
6. Soundux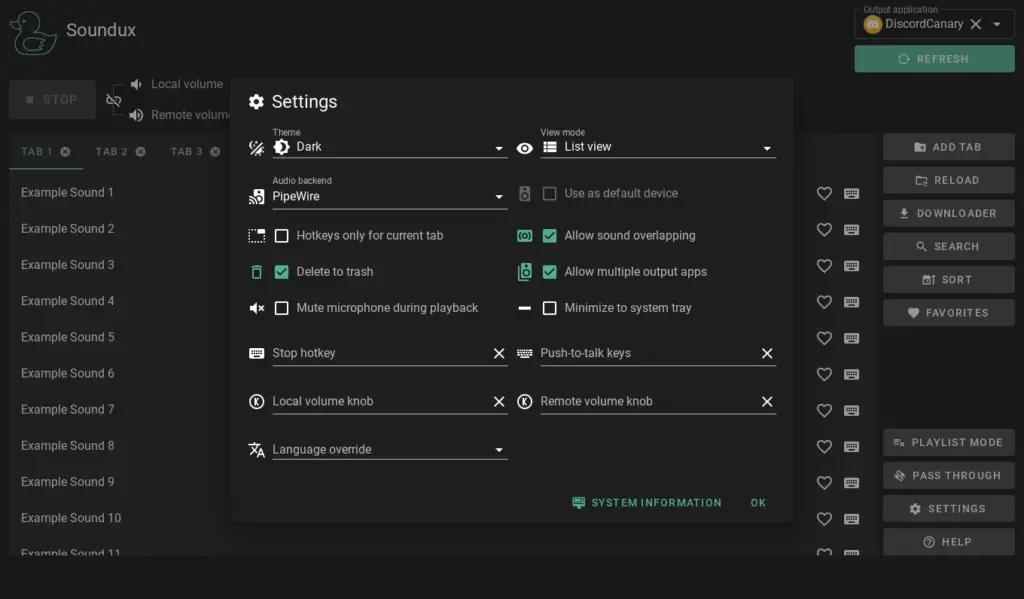 Soundux is a soundboard that features on multiple platforms and has a straightforward user interface. On Linux, you may use Soundux to play audio to a specific application, and on Windows, you can use it to play audio to your VB-CABLE sink.
Soundux is a Soundboard that falls under the audio and music category and has the following description attached to it: "A cross-platform soundboard."
5. RickBot
RikcBot is a meme bot that can be used to share clips, soundbites, and GIFs in Discord. It also supports you make your own soundboards, which you can control from the RickBot dashboard. RickBot can also play Spotify playlists, so you can choose the music that plays on your server.
4. Soundboard Creator Soundpad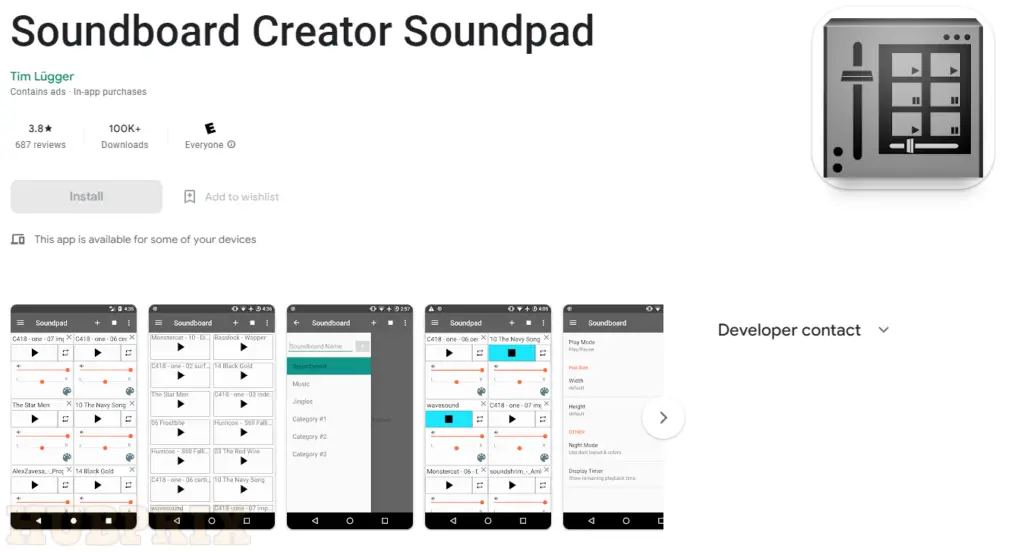 Make a soundboard One of the best Soundboard apps has been Soundpad. The best thing about this software is that it lets you make all of the soundtracks on your iPhone into your own personalised mix. This means that you can mix different tones to get the effect you want.
To get rid of ads, you have to pay in the app, which is completely up to you. Try the Soundboard Creator Soundpad if you want to make your own personalised Discord audio mash-up.
3. Discord Soundboard Memes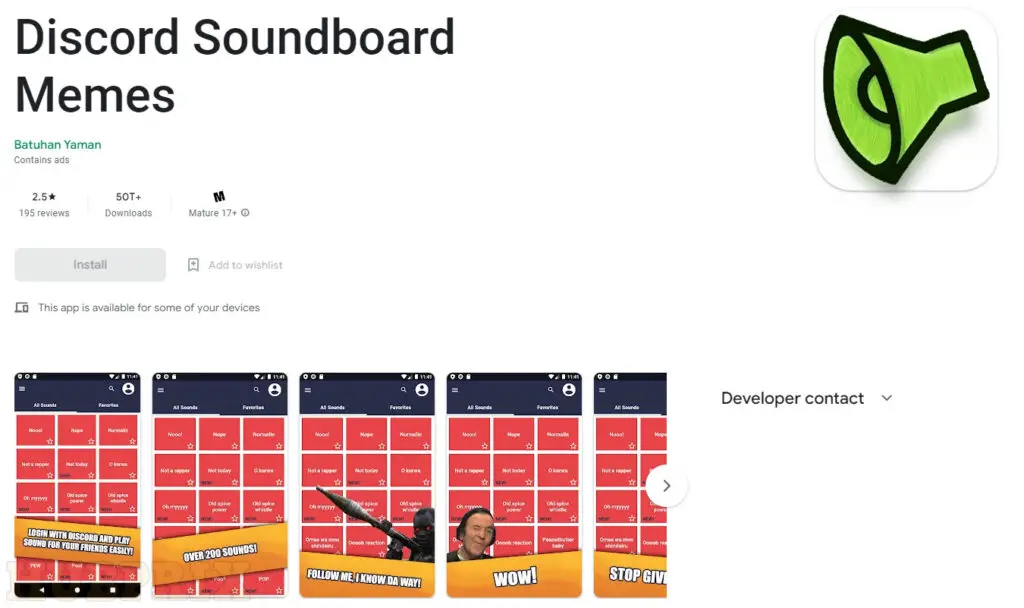 This is an application for the Discord Soundboard that you can use on your phone. If you use Discord on your smartphone, use Discord Soundboard Memes to get the most out of it. With this application, you can play different meme audio files straight to Discord.
The application is free to download and has more than 200 tunes and audio effects. You can start using it as soon as you download the application and link it to Discord. Once you're connected, you can start any audio you want.
2. The Discord Soundboard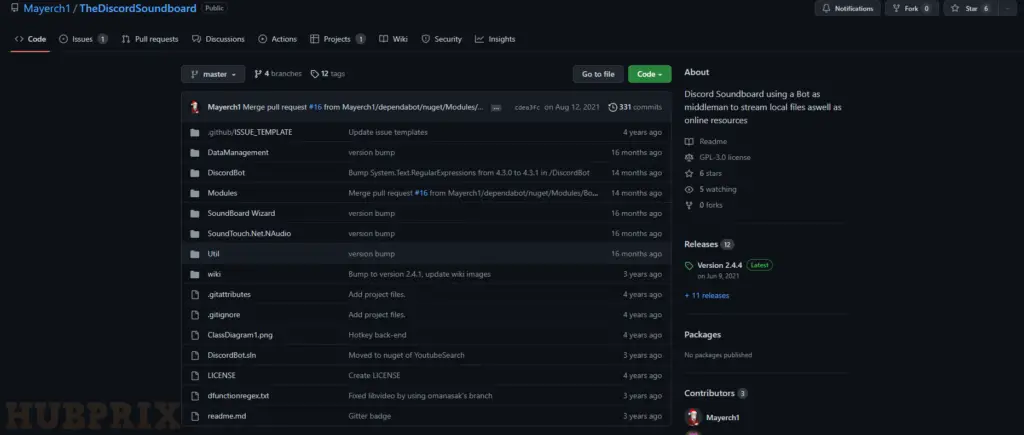 You can add music to Discord channels as well as sounds with The Discord Soundboard. It lets you play YouTube videos, so you can listen to all the music on YouTube. This soundboard bot also lets you choose local music files and play them.
1. iMyFone MagicMic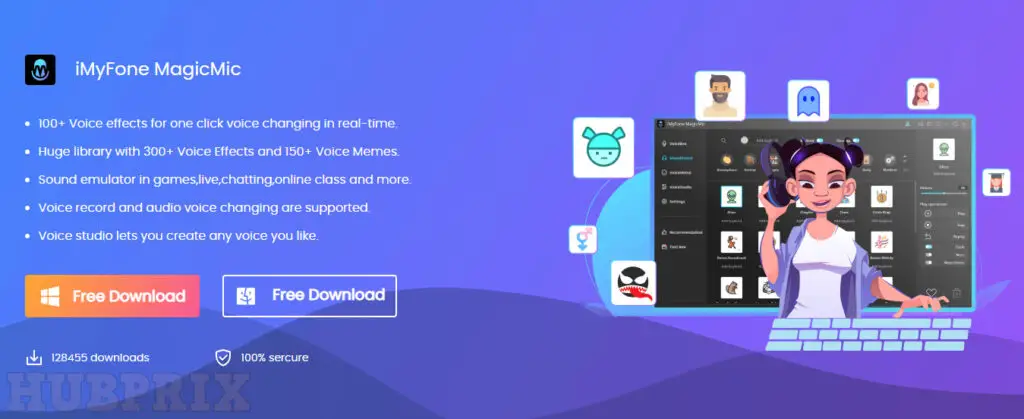 MagicMic voice changer app for phone is a voice changer for voice recording and audio with different voice filters, while pc version is a live voice changer at the same time. Price: The PC version of the software is free to use and gives you 5 free voices every day. For the mobile version, it is completely free and there are no in-app purchases.
MagicMic has both a free and a paid version. The full version, which costs money, has the same features as the free version. The limited difference between these versions is that the free version only has some sounds and voices, while the full version has all the sounds and voices.
How to Set Up Soundboards in Discord
Now that we've talked about the best soundboard apps for Discord, let's take a look at how to set up soundboards in Discord. Here are all the steps you need to take to get your soundboard app up and running on your server.
First, you need to install a virtual audio device like VB-cable (download, Mac and Windows). After that, open the app and move on to the next step.
Open Discord and click on the "cog" icon next to your name at the bottom left to go to User Settings.
Go to "Voice and Video" under "Settings."


Then, click the "Input Device" drop-down menu and select "Cable Output."
Now, open Settings on your computer and click on "System."
Here, click on "Sound" and choose "Microphone" as your input device. Click "Device Properties" now.
Click on "Additional properties of the device."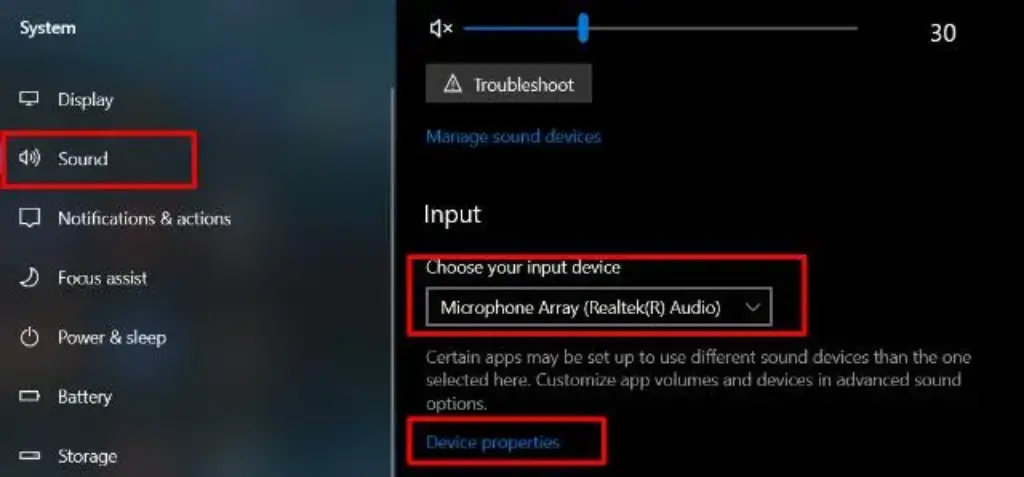 In the pop-up window, check the "Listen to this device" box and select "Cable Input" from the "Playback through this device" drop-down menu.
That's it, your Discord soundboard app is now ready to use. Have fun!
How to Use a Soundboard in Discord?
After picking your favourite Soundboard app and installing it, the next step is to use it in Discord. Now, let's look at how to use a Soundboard in Discord.
Step 1: Open the app Soundboard and let it run.
Step 2: Turn on your Discord Server. Click on the cog wheel in the bottom left corner to open the Discord Settings menu.
Step 3: Click the "Voice & Video" option in the "APP SETTINGS" tab. This will take you to the Discord settings for voice and video.
Step 4: Change the INPUT DEVICE from "Default" to the Soundboard app you installed in the "VOICE SETTINGS" section.
Step 5: Choose your headphones (or speakers) as the OUTPUT DEVICE. Do not choose the Soundboard app as the output device.
Conclusion
All of the mentioned soundboards are great. All of them work with Discord and other apps that accept audio input, so you have a great addition to your system. As you've seen, each of the programs we've talked about here has its own pros and cons. Only you can tell which one is right for you. All you have to do is try out the different options and change them to fit your needs.
Digital soundboards have been around for a long time. But they are a lot of fun to use with friends and to mess with other players in games in general. We've all been in a casual CS:GO match where someone keeps spamming songs on the voice chat, and (or so we like to think) it's a lot of fun.
If you want to be that guy on Discord, pick a soundboard from our list and install it today. Take out our list of the best Discord bots for this year while you're out there. You'll definitely find someone you want to add to your server.
Frequently Asked Question on Discord Soundboard
How do I set up the soundboard on Discord?
Depending on which soundboard you use, the steps are different, but the basic ideas are the same. You'll need to install the app and set sure the audio settings are correct. This means choosing the right microphone and speaker.
The app needs this because the whole point of a soundboard is to add audio to your mic output. After that, you'll need to set up your hotkeys and list of audio files, and you'll be ready to go.
Which Soundboard is the Best for Discord?
The best soundboard for you will depend on how you plan to use it and what you want to do with it. But if we had to choose just one, it would be Soundpad. It has everything you could want in a good soundboard and gives you all the tools you need to make your voice calls more interesting.
How do soundboards do their work?
A audio injector is what makes soundboards work. When you play a sound, the soundboard uses the audio injector to send the sound to the device you chose as your microphone.
Most soundboards also send this audio to your headphones or speakers so you can hear it. This is not always the default setting, though. You can find this option by looking through the app's settings.
Is there a soundboard for Discord?
Soundux is a soundboard that features on multiple platforms and has a simple user interface. With Soundux, you can play audio to a specific application on Linux and to your VB-CABLE sink on Windows.
Soundux is a Soundboard in the audio & music category. It is called "A cross-platform soundboard."
How do I get a soundboard for Discord?
Choose and install a virtual sound card.
To set up a soundboard for Discord, you must first download and install a virtual audio device like VB-CABLE on your PC.
Set CABLE Output to be your Discord mic.
Connect your audio to your virtual sound device.
How do I play soundboard through Discord?
Is Voicemod free?
The best free voice-changing software for gamers, content creators, and vtubers is called Voicemod.
Does Voicemod work for Discord?
Voicemod gives you the freedom to try out Discord's more than 80 different voice filters. Use the Chipmunk or Titan voices to make people laugh. With Lil' Mod, Magic Chords, and other apps, you can use auto-tune effects to become a musical star. Try out voices that have to do with the holidays, like Santa, the Ghost, and the Crazy Clown.
How do I use Voicemod on Discord?
Open your Discord account and go to settings to connect Voicemod. Then go to the App settings and choose Voice & Video. Now change "Default" to "Voicemod Virtual Audio Device" for the input device.
How do I use Voicemod?
You have to open the Voicemod app in order for the virtual microphone to work.
Open your favourite communication app.
Click on Settings.
Search for the part about audio.
Set the microphone on your Voicemod Virtual Audio device as your input device.
Set your headphones or headsets as your output device.
It's Complete!
Is Voicemod App safe?
Voicemod is real, yes. You should get it from the website where it is sold. There are also a lot of cracked versions of Voicemod available online. They are against the law, and you shouldn't use them.
Is Voicemod worth buying?
Does Voicemod have a good voice changer? Yes, it's legit. We think it's the best one for gamers out there.
Do soundboards work?
Sound boards are much too dense to provide the kind of absorption we need, so in reality, they don't absorb anything. Mass. The sound boards can't replace drywall because they aren't dense enough. They weigh at most half as much as real 5/8″ drywall. Sound boards don't have a lot of weight.
Is Voicemod a malware?
If you need Voicemod, we recommend you buy it from the official website. Voicemod is not a virus, and using it is completely safe. You don't have to worry about it.
How much RAM does Voicemod use?
The software only uses between 25MB and 30MB of memory when it is not doing anything. Once the main screen comes up, the amount of memory used only goes up to just over 40MB.
Why is Voicemod not working on Discord?
The most likely reason why Voicemod doesn't work on Discord is that the voice input wasn't set up right. In the same way, the old version of the Discord app didn't work well with Voicemod, and of course! If the input driver is out of date, it can cause problems.
Was this article helpful?