The torrent download manager Bitport.io was one of the most recent ones to be released onto the market in October of 2014. The fact that Bitport can download the required torrent to the user's cloud storage without the necessity of the torrent installer application is one of the most significant advantages offered by the service.
BitPort is a hybrid application that combines Internet Download Manager with BitTorrent, and the overall experience is more protected.
The way you download torrents will never be the same after you check out the incredible website known as Bitport. It will take the place of your subpar and, let's be honest here, somewhat disappointing torrent software (uTorrent, BitTorrent, etc.) and provide you the ability to download torrents using something that you already have, namely your web browser.
How Does Bitport.io works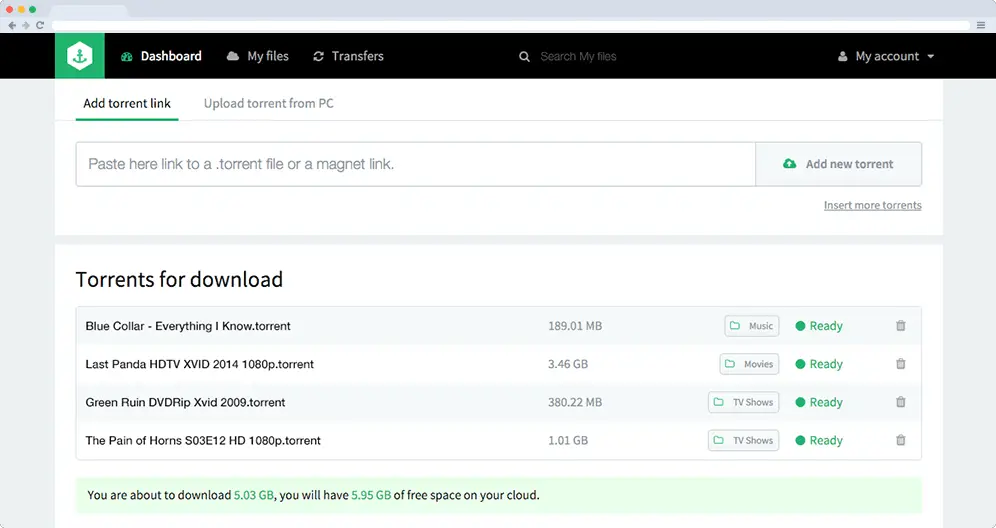 Bitport.io is easily accessible through the use of the internet. You only need to highlight, copy, and paste the URL of the torrent that you desire into the place that has been provided. Your preferred file will be downloaded in a flash, and the process will not impede the forward momentum of your network.
Cloud Storage
For the first time, the cloud storage facility has been added in the torrent download manager. The new Bitport.io directs the desired torrent to the cloud storage of the user for download. The advantage of cloud storage is that the downloaded file can be accessed easily in the future via browsers on notebooks or smartphones.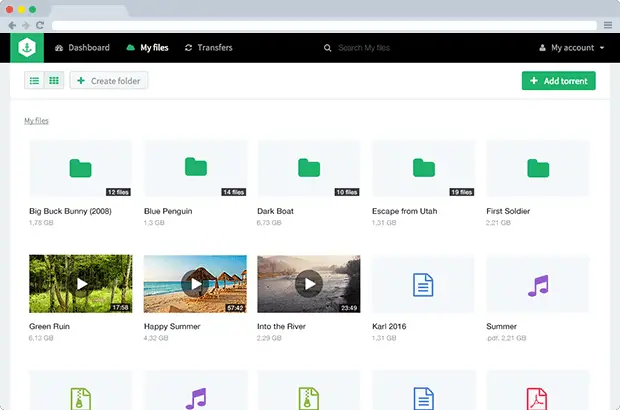 Torrent Client Requirement Eliminated
Once the torrent client application is installed on your device, then your torrent download manager will be able to download the torrent. However, if you download your desired torrent via Bitport.io, then it will be downloaded directly to your cloud without any requirement of the torrent client application.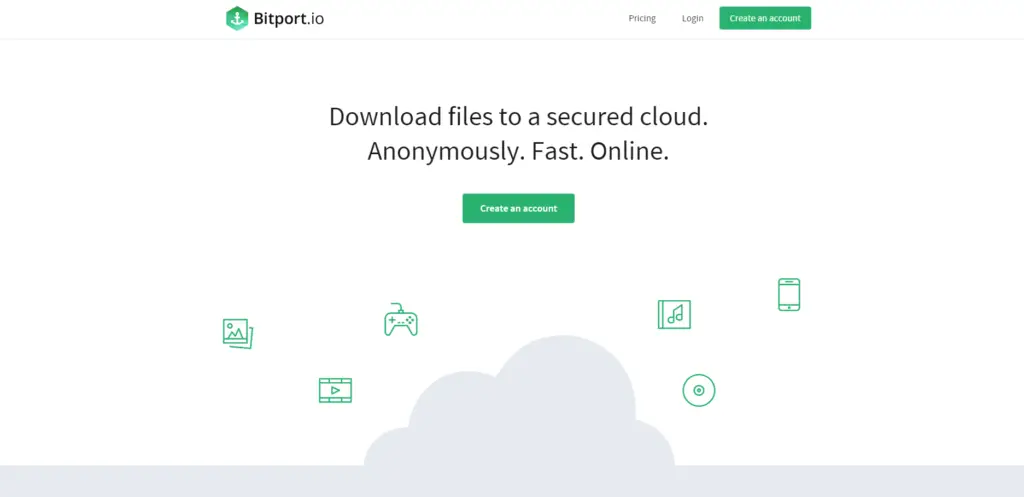 Direct and Easy Access to Downloaded Files
Bitport.io has made it quite convenient for us to access our files on all devices including notebooks, tablets and smartphones. Only an internet connection is required to retrieve your downloaded files. You can easily search for desired torrents on Bitport.io.
Is Bitport Safe & Private?
Bitport.io is based in the Czech Republic, which is good news for torrenters because it is outside of the notorious "Fourteen Eyes" network.
Also, direct downloads from the Bitport servers are fully encrypted, so even your Internet service provider can't see what you're getting.
The site for Bitport doesn't make it clear whether they keep logs or not.
Premium plans and payment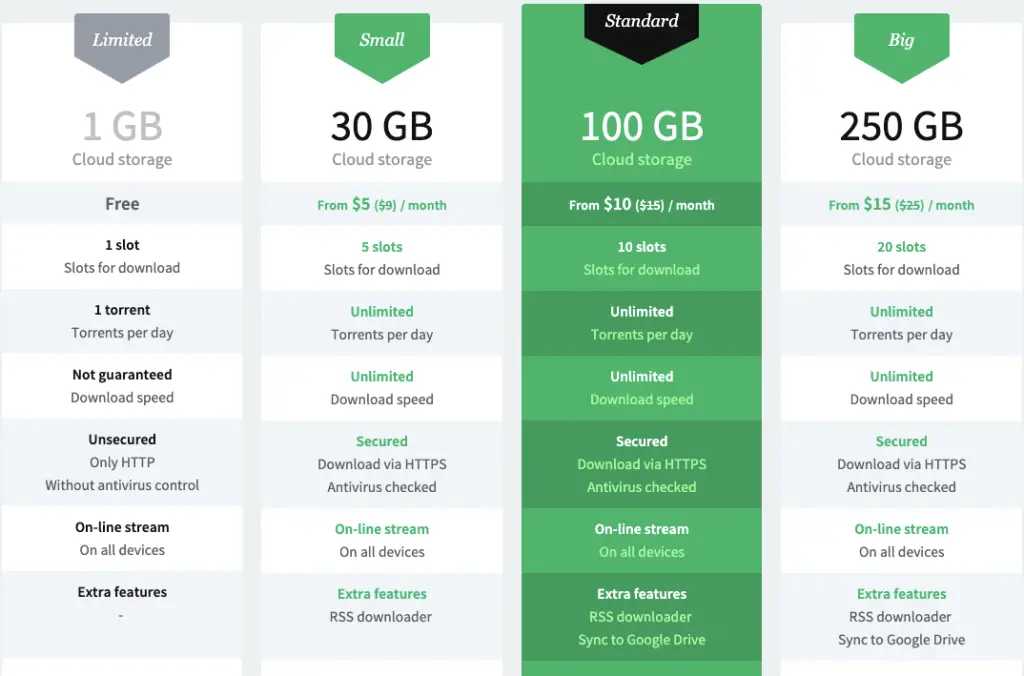 Let's focus on premium plans. As I mentioned briefly before, Bitport has four paid plans with different prices and features.
Small's plan
The first choice is "The Small," which can be bought on a monthly or yearly basis. The monthly price is $7, and the annual price is $5 per month. This plan gives you 30 GB of storage space, five download slots, unlimited download speed, an unlimited number of torrents, the option to download RSS, an antivirus check, and HTTPS download.
The Normal plan
You can also choose "The Standard," which can be bought monthly or yearly. The prices are $10 per month for a year and $12 per month for a year. Standard comes with 100 GB of storage, ten download slots, unlimited download speed, an unlimited number of torrents, the ability to download RSS, an antivirus check, HTTPS downloads, and the option to sync to Google Drive, which is another lifesaver made by Bitport. The only bad things about it are the 200 GB limit per week and my paranoia, which makes me rename files to hide them from Google. As I write this review, they've even added the option to Sync your RSS directly to your Google Drive, which I'm excited to try (and I don't have to rename RSS, which is great).
The Big Scheme
Last but not least is "The Big Plan," which is exactly what it sounds like. You can buy it once a year or once a month. If you chose to pay once a year, you'd pay $15 per month. If you chose to pay once a month, you'd pay $17 per month. This big boy has 250 GB of storage, ten download slots, unlimited download speed, an unlimited number of torrents, the option to download RSS, an antivirus check, HTTPS downloads, and the option to sync to Google Drive, where the weekly limit is 1 TB.
Is Bitport Worth it?
This is a safer, faster, and more convenient way to get all the torrent content you like that is not embarrassing. Speaking of embarrassing, all of your information and downloads are securely encrypted, so no one, not even your evil network administrator (or spouse), can find out what you've been downloading.
Bitport is just another website in the eyes of the bad people who run your networks. So even when normal torrent clients are blocked or slowed to a crawl, Bitport keeps downloading. You think it's the coolest thing ever and that it goes fast. It's faster than a scared rabbit running at full speed away from a pack of murderous foxes running even faster. Most likely, you'll be able to download tasty torrents at the top speed of your line.
There are no tricks up its sleeve, annoying (or even not annoying) ads, and no Spam at all. "Things we won't expose you to: sharks, asbestos, ads, heck, we won't even say "ad" (that was the last time)," says the Bitport Team about ads.
Did we say that Bitport is in the cloud, which is way up high and full of air? Which means that if you add a torrent on one device, you can immediately use it on all of the other devices you own.
The website is really easy to use, and the interface is simple and not too busy. Even your grandmother, if she's still alive, could learn how to use it.
Bitport also lets you stream.mp4 files, so you can watch the newest videos without leaving your browser or waiting for them to download. This, along with the fact that Bitport has a lot of users, means that a lot of the most popular content is already on their servers. This means that if you add a popular torrent, you can often start watching or downloading it right away.
One extra feature for people who use Google Chrome is an extension that lets you download torrents with just one click. This saves you time and work, mostly in clicks.
What if I told you that everything here is free? Well, I'd be lying, and the poor, unfortunate Bitport Team would go without food or servers. Is that what you want? Of course not, so there is a small $5-per-month fee instead. For this price, you can download, store, and use the site as much as you want. On top of that, if you are not thrilled with the service, the Bitport Team will give you all of your money back.
Frequently Asked Questions on Bitport Review
Is Bitport IO safe Reddit?
You are not the one downloading the torrents; rather, Bitport is the one doing it for you. You won't be able to download the finished file until after the torrent has been downloaded, and even then, it won't be over the bittorrent protocol; rather, it will be through a secure SSL channel. This ensures that no one can see what it is that you are downloading. On Bitport, your safety is not in any way compromised.
What is Bitport io?
The use of a private internet connection is not required in order to download files using Torrent when using Bitport. The process of seeding and leeching files takes place on the client side of the server. After that, users will have the opportunity to download files using a direct link download.
How do I use Bitport on my iPad?
Launch Safari and go to the Bitport.io website, or utilise the BitPort app on your iPad. There, you will be able to paste a URL to a torrent, and our servers will handle the download for you. After that, you may view the file on your iPad, TV, or computer by streaming it.
How do I use Bitport io?
You search for and select the torrents you want to download, and we upload the files to your own personal cloud storage space on Bitport. Once this is finished, you will be able to stream files online or download them directly to your device.
Do you need a VPN with Bitport?
While downloading from Bitport, we do not advise utilising a virtual private network (VPN). You may notice a significant slowdown in your download rates if you use a VPN, which is unnecessary given that connections made through Bitport are already encrypted.
Is Bitport IO free?
You are welcome to give Bitport's free trial a try, but there are some restrictions. The Free plan gives you a storage capacity of 1 gigabyte and permits you to download one torrent every twenty-four hours. The files that are downloaded do not go through any kind of virus scan, and there is no SSL security on the connection.
Where is Bitport located?
The Czech Republic is home to Bitport, which may be found near Stare Mesto, Zlinsky kraj.
Was this article helpful?