Voice and text chat apps are great tools for team members to talk to each other in real-time. Voice and text chat apps are already being used by many professionals and gamers to work together and collaborate on important information.
Discord is one such app that a lot of people, especially gamers, use. It deserves all the credit for letting gamers work together outside of games, whether they are friends or coworkers.
But if you're looking for an alternative to Discord because of server raids, chat spam, or people being mean to you, you have a lot of choices.
Why Alternative to Discord?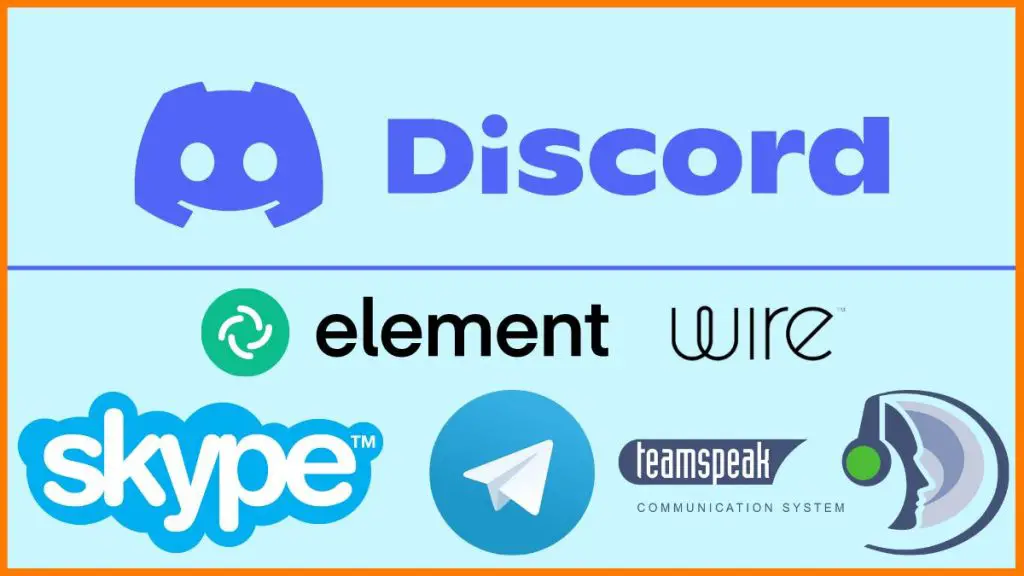 People use Discord because it looks nice and they like to play games, but it's a good idea to look at other options besides Discord. We're not saying it's bad or anything, but since it's only for gamers, it's probably not the best choice for businesses and organizations.
Here are a few reasons that could make you want to
Interface is not so professional
There is no self-hosting option.
Frequent server raids
Chat onslaught
No robust connections
Privacy Questions
TeamSpeak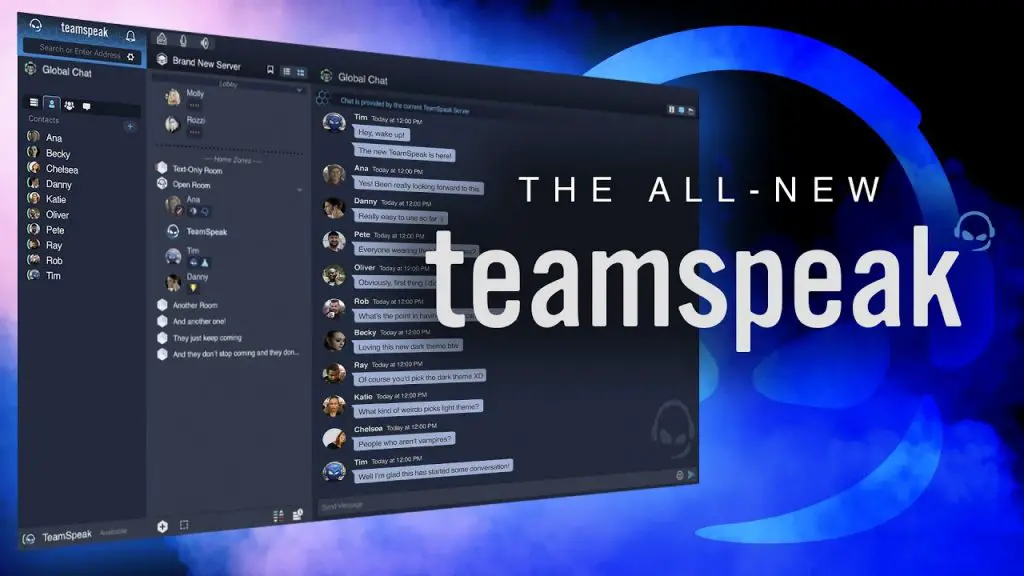 TeamSpeak is the most popular voice-over IP (VoIP) system for online gamers. As an alternative to Discord, it lets you talk to team members across platforms with crystal clear sound, military-grade security, lag-free performance, and the best reliability on the market.
TeamSpeak's best parts are:
With automatic microphone volume adjustment, background noise reduction, and echo cancellation, there is no lag in communication.
Military-grade security built in as standard
You can choose who can talk and who can join channels, among other things.
You can get more than 100 add-ons, skins, and voice packs.
A cloud-based service that makes it easy to keep your servers, settings, and preferences in sync across all of your devices.
Slack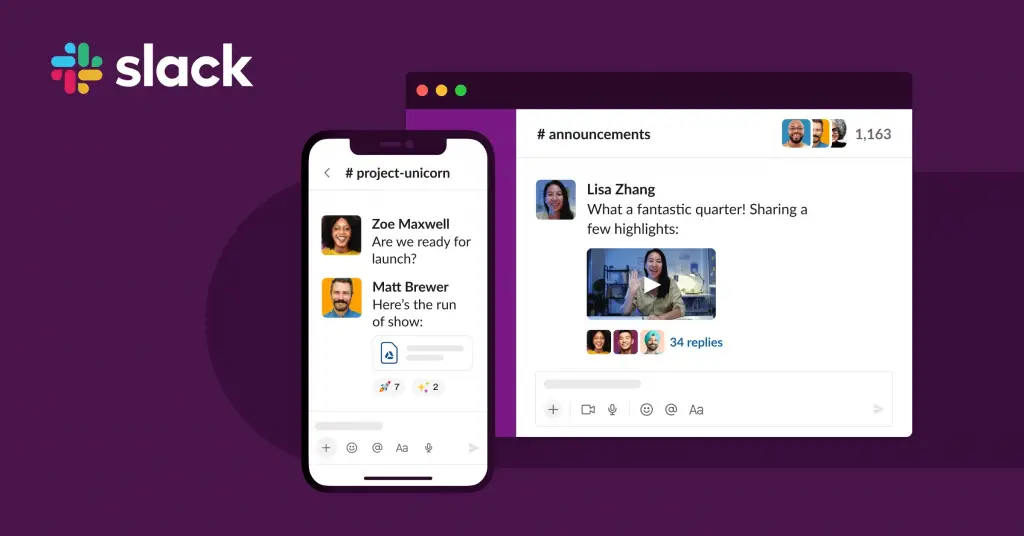 Slack is often touted as one of the best team chat programmes. When it comes to integrations, it is better than Discord. Slack, unlike Discord, works with third-party tools like Trello, GitHub, MailChimp, and many more. It speeds up collaboration because you get a central feed of events right next to your chat, which helps you keep track of the important conversations.
The best parts of Slack are:
You can upload a file to any HTTPS channel by simply dragging and dropping it.
Ping people even if they are not online by mentioning them.
A clean and easy-to-use user interface
Flock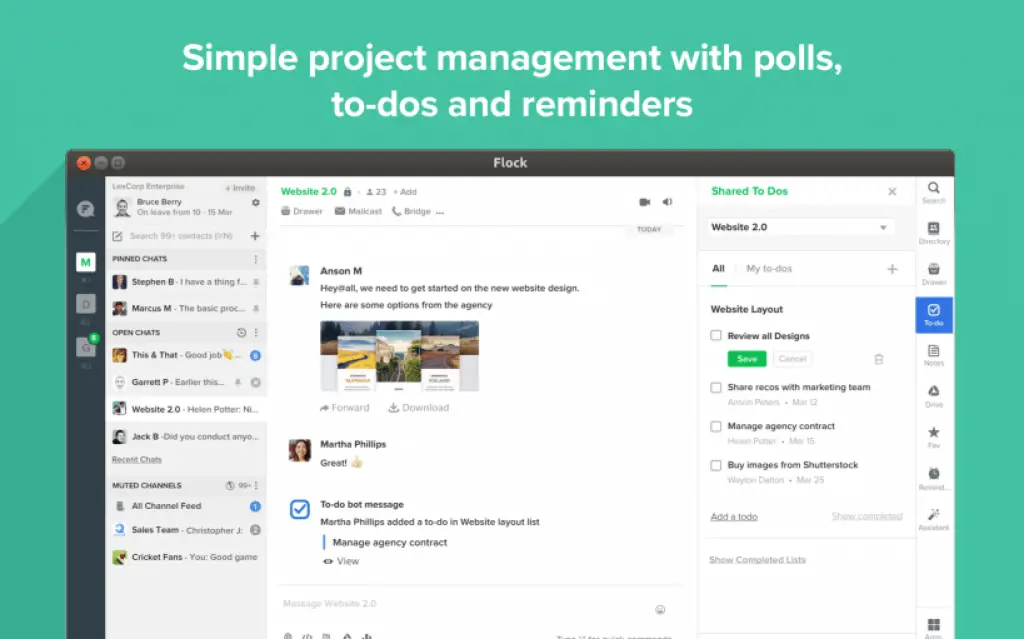 Flock is a communication and collaboration platform for modern teams. It has features like team messaging, project management, and more. Flock is a good tool if you want to organise information, messages, and files in one place but don't want to use Discord. It makes it so you don't have to switch back and forth between apps.
Flock's best features are:
Team messaging with one-on-one or group conversations about your projects, department, or other things you all have in common
Anyone can start a direct chat or a group conversation.
Find and share information about your projects quickly and easily.
Use video and audio calls to hold virtual meetings
Microsoft Teams
Microsoft Teams is another great alternative to Discord. It's the perfect place to bring everything together in a shared workspace where you can chat, meet, share files, and work with business apps.
The best features about Microsoft Teams are:
Use group chat, online meetings, calling, and web conferencing to make sure everyone on your team is on the same page.
Use apps like Word, Excel, PowerPoint, and SharePoint that come with Office 365 to collaborate together on files.
Add your favorite Microsoft apps and services from other companies to keep your business going.
Office 365 gives you security from beginning to end, administrative control, and compliance.
Steam Chat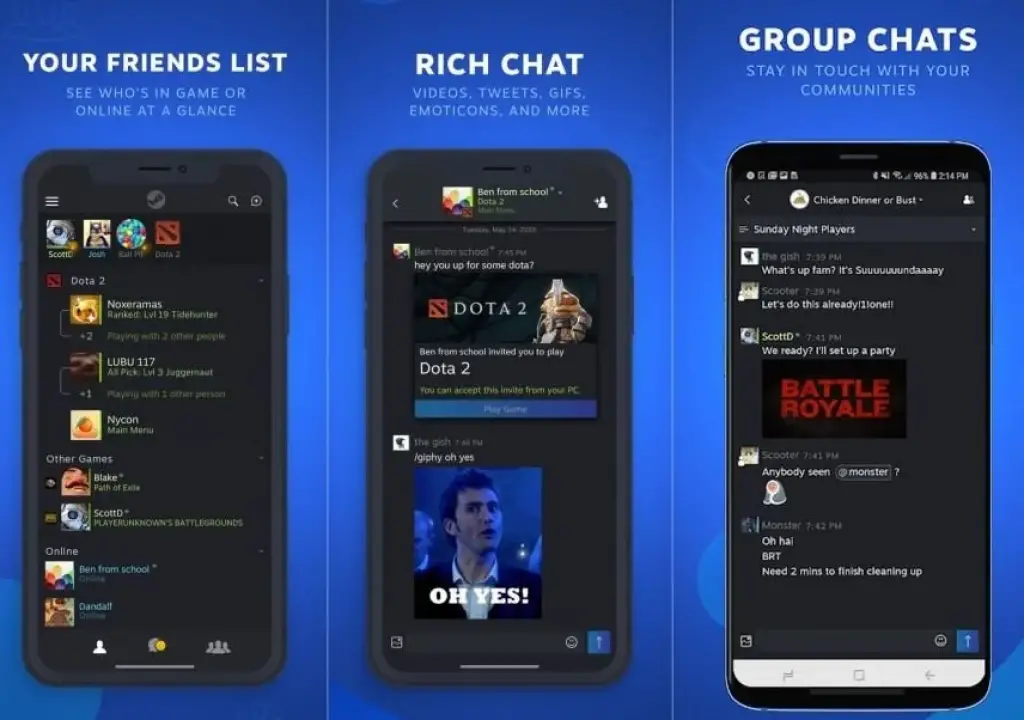 Steam Chat is a messaging and voice chat service for gamers that can also be used instead of Discord. It is a lot like Discord because Steam's new user interface is exactly the same as Discord. This makes it a great way to replace Discord. Also, both Steam and Discord have voice and text channels that work the same way. Users can join one voice channel at a time and talk out loud to other people.
The best features of Steam Chat:
Lets you to send a unique URL to others so they can join your server or group chat.
Set up roles to give people different rights, like the ability to add or remove things.
People, taking care of server information and putting limits on chat
Windows, macOS, and Linux are all supported platforms.
Skype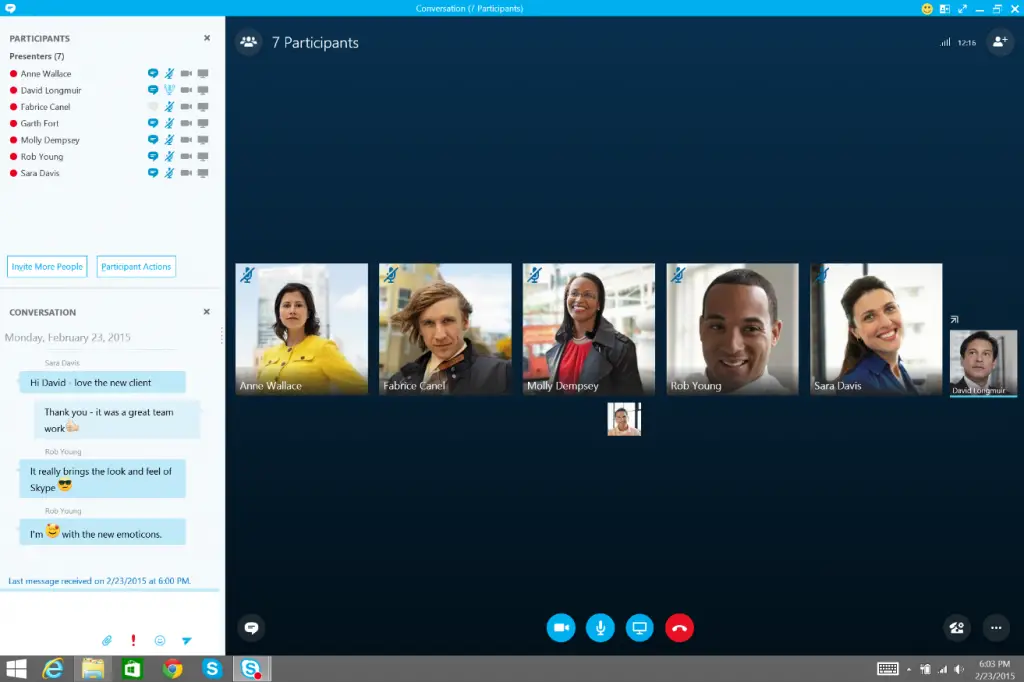 Skype is a good choice if you want a simple audio and video chat program without all the advanced gaming features we talked about above. Both tools have a built-in way to share your screen, but how it works in each tool is different. With the "+" key, you can share your screen during a voice or video call. In Discord, you can share the whole screen or just a small part of it.
The best features of Skype:
Allows you to make private audio and video calls to one person or a small group
Supports transfer of all file types and allows you open multimedia files
Skype recommends 100 kbps bandwidth for voice calls.
Tox
Tox is one of these tools that is known for giving its users high-end security features. Tox is an easy-to-use software that lets you talk to friends and family without anyone listening in, whether you work for a company or the government. It's important to note that it's one of the few apps that is free and doesn't have any ads.
The best features of Tox are:
Uses military-grade encryption to keep information safe and secure from prying eyes
Text, voice, and video chat are all supported, as well as a cool screen-sharing feature
Windows, macOS, Linux, Android, and iOS are all supported.
3. Riot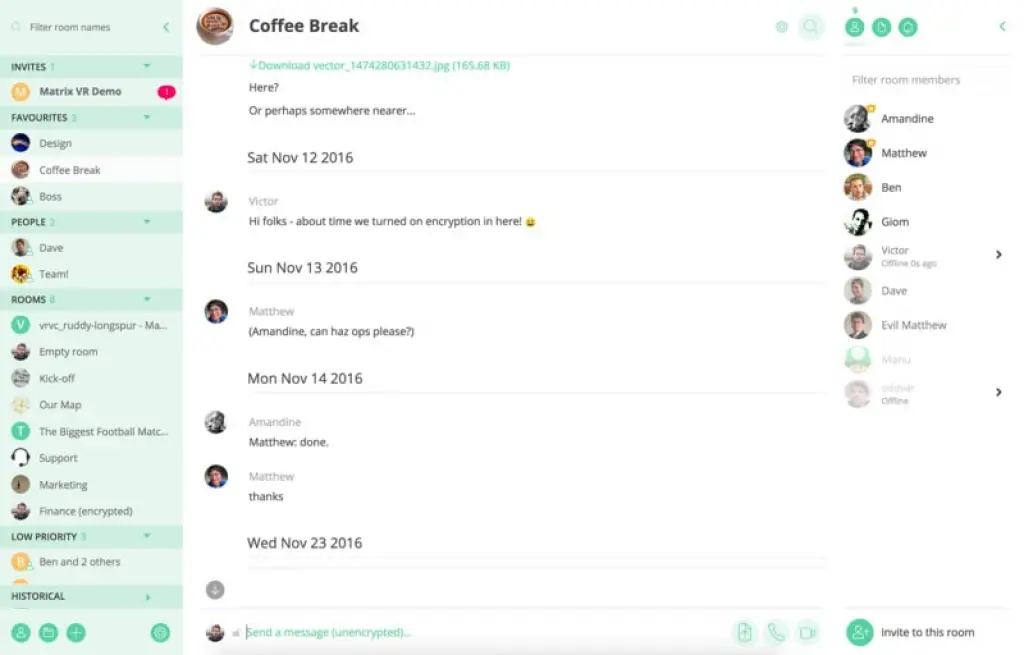 Even though Discord has a lot of features, it hasn't come up with a way to encrypt your conversations from end to end. This is where Riot comes in as the perfect picture for Discord. It lets you a safe way to create, share, talk, chat, and call.
Riot's best features are:
Hold conversations with one user or a group of users.
You can join or drop ongoing group calls in a room without an invite or making a fuss.
You can send, receive, and view at files without leaving the conversation.
Use the quick drag-and-drop feature to share quickly.
Messages and files are saved in an archive. You can find them in the room's file list or by searching by filename.
Ventrilo

Ventrilo is best known for its high-quality sound and low CPU usage, both of which are things that gamers look for in a VoIP program. It also has a simple user interface, which is a plus.
Top features about Ventrilo:
A great alternative to Discord that has voice calls with low latency and a lightweight design
uses a connection between a client and a server that is always encrypted
All audio and text chat messages are saved locally on the Client computer.
Data centres offer security, backup power, enough internet bandwidth, and the most uptime possible.
Windows, macOS, and Android are all supported.
Chanty
Chanty is an app for team chat and task management. It allows you talk to your team through chat and voice messages, as well as through audio and video calls. You can use the Chanty app to handle all of your tasks in one place. You can turn messages into tasks and give them to your team members right from the app. Boost your productivity by connecting Chanty to third-party apps like Trello, Asana, Zapier, Google Drive, Dropbox, OneDrive, Github, Gitlab, Bitbucket, Mailchimp, Giphy, and others.
Top features about Chanty:
Unlimited message history that can be searched
Creating tasks from your messages is part of task management.
Kanban board
Audio and video calls
Teambook hub
Voice messages
Screen sharing
Messages that were saved @ mentions
Threads of conversation
The dark side
Was this article helpful?