In a recent update of Crunchyroll, they silently added a new feature for Discord Rich Presence feature for currently to the mobile community.
Discord recently enabled a rich presence, which shows in-depth detail about the applications you are using. Discord Rich Presence or DRP is a feature that allows users to share what Crunchyroll videos they watch with their Discord friends.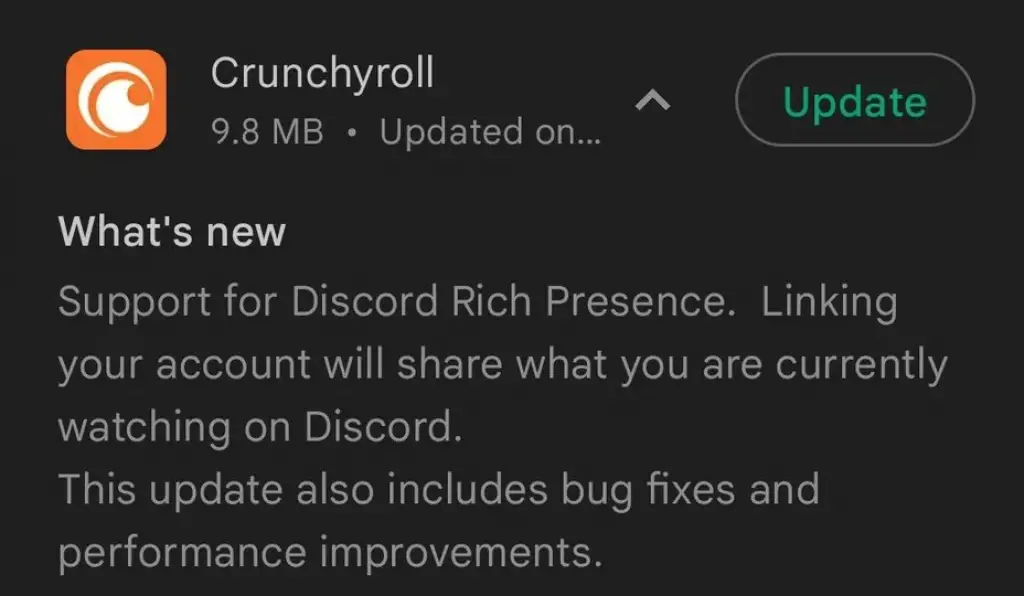 This might be challenging against different streaming apps like Netflix, PrimeVideo, Disney Plus, and many more.
Connecting Crunchyroll account to Discord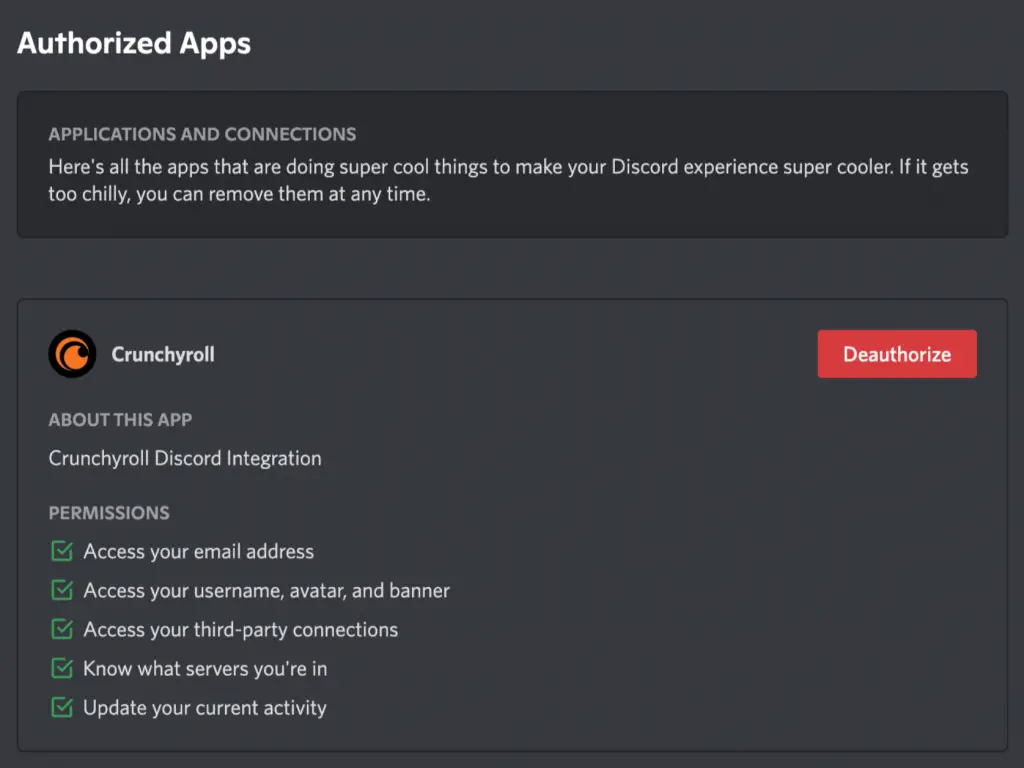 Login to your account on crunchyroll.com on desktop or within the mobile app.
Navigate to "My Account" within the profile dropdown.
You should see Discord listed under the "Connected Apps" section.
Clicking on "Connect" should prompt you to log in to your Discord account and agree to connect your account on Crunchyroll.
Frequently Asked Question on Discord Rich Presence
Is Discord RPC maker against ToS?
If you break our Terms of Service, there is a possibility that we will disable your account. Applications that have a Rich Presence are no longer allowed to be Client Mods. discord-rpc is now in violation of the Terms of Service.
What does rich presence do in Discord?
Rich Presence gives you the ability to facilitate people playing your game together by utilising the "Now Playing" portion of a Discord user's profile, which has been completely redesigned. Discord is home to a wealth of game data, the likes of which include duration, score, the currently active boss or map, and a great deal more.
What is RPC Discord?
A library that allows you to interface your game with a locally-running Discord desktop client is referred to as Discord RPC. It has been tested to function properly on macOS, Windows, and Linux. You are free to use the library on its own, if you so choose; alternatively, you can refer to it for inspiration while creating your own, in the event that the existing one does not work well with your game.
Is BetterDiscord allowed?
BetterDiscord is expressly prohibited from usage with Discord's services, which may result in either a suspension or a ban depending on the severity of the violation. BetterDiscord is an add-on that gives you the ability to modify the appearance of your Discord client. This makes it possible for you to install themes and other things that will make your experience on Discord better.
Is Discord RPC safe?
The discord-rpc npm package was analysed for known security flaws and for a possible lack of a licence, but there were no problems discovered. As a result, the packaging was approved for consumer consumption.
Was this article helpful?