This new feature from Discord is very powerful as it shows all login history of Devices on your Discord via the Devices setting tab.
It used to previously show IP address as well, but it got replaced with only showing the country, considering this is still at Discord beta stages, they might be few tweaks.
According to new strings discovered by developers participating in the Discord Datamining GitHub project, the developer team behind Discord is currently working on a new feature that will enable users to log out of sessions opened on other devices.
According to the strings, users will be required to enter their password and/or authorization code in order to log out of a session that is currently active on another device once the feature is implemented.
There are a number of bugs and other problems with Discord, despite the fact that it has a lot of great features that help you interact with other people and make your experience more enjoyable.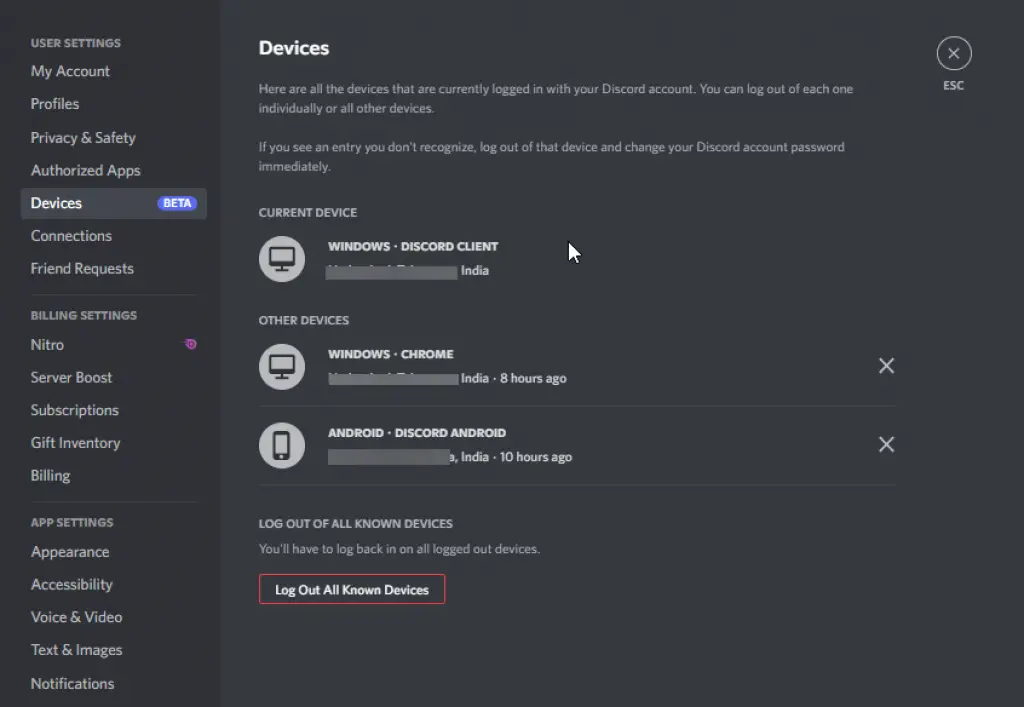 One of these issues is referred to as "new login location detected" on Discord, and it occurs whenever you attempt to connect to the service despite the fact that you have previously used the same device to sign in. This post will help in the path of tackling the condition that has been identified.
After the verification process is complete, the user's Discord account will be linked to a list of all the devices on which they are currently logged in with their Discord account. After that, users will be given the option to end active sessions on a particular device or on all of the other devices that are included on the list. The strings also make mention of the fact that the list will show the most recent time the user was active on each device.
Even though the feature is not currently active, the developer justsomederpystuff has managed to manually enable it in order to show what it might look like once it is made available to users. You can get an idea of what the new feature will look like by taking a look at the screenshots that have been attached; the "Sessions" option will be added to the User Settings menu in Discord.
When you select the Sessions option from the drop-down menu, a new tab will appear with a list of the currently active session as well as any other sessions.
To log out of a specific session, users will first need to click on the menu button depicted by three dots that is located next to the sessions that are listed under the Other Sessions header, and then they will need to click on the button labeled "Log Out of Session."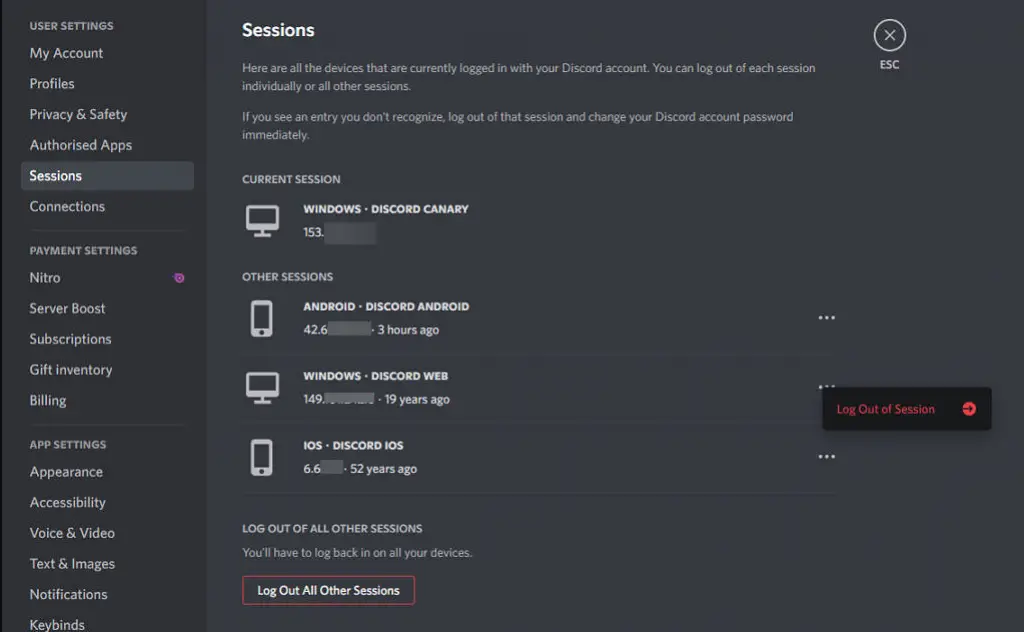 This will bring up a pop-up with a password field and you'll need to authenticate your account to log out of that session.
Users also have the choice to log out of all other sessions by clicking the "Log Out All Other Sessions" button that is located at the bottom of the tab. This will give them this option.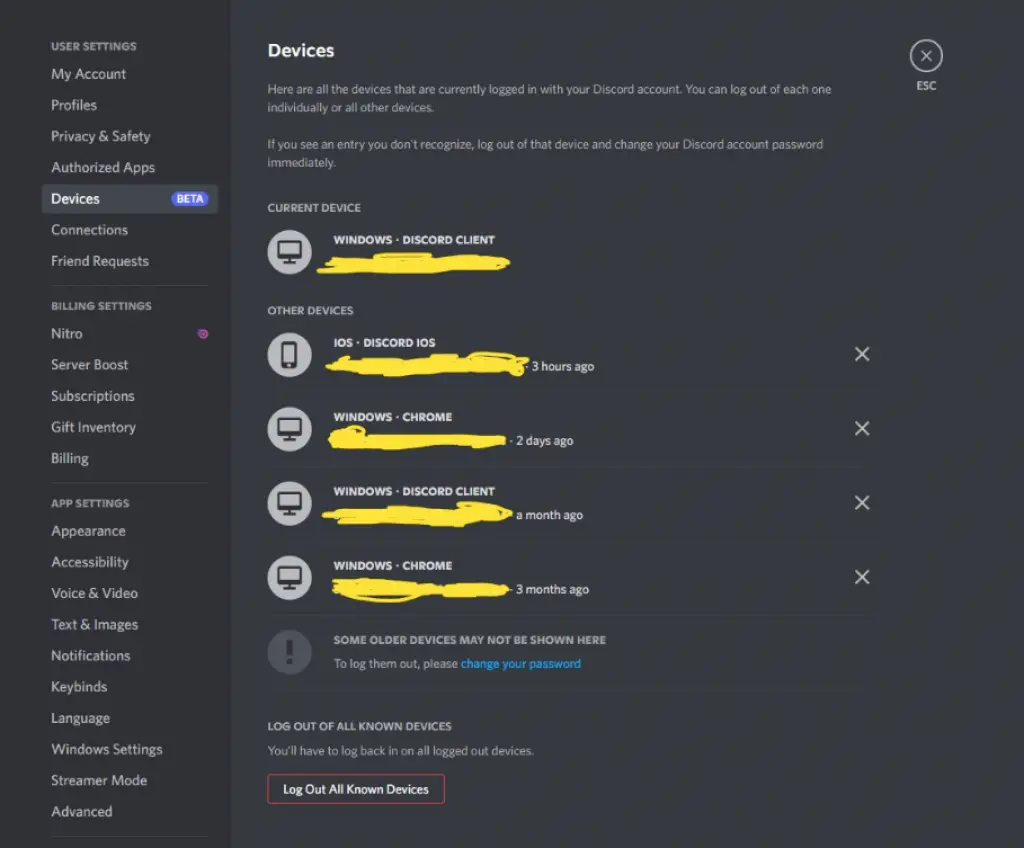 We do not have any official information about the feature as of yet, and Discord has not provided any information about when it might become available to users. When we have further information, we will communicate it to you as soon as possible.
Was this article helpful?