If you've tried to upload a video to Discord, you may have noticed that it has a limit on how big files can be. If you don't have Discord Nitro, you can't send files larger than 8 MB. So, unless you pay for a Discord plan, you won't be able to send the files you want without paying.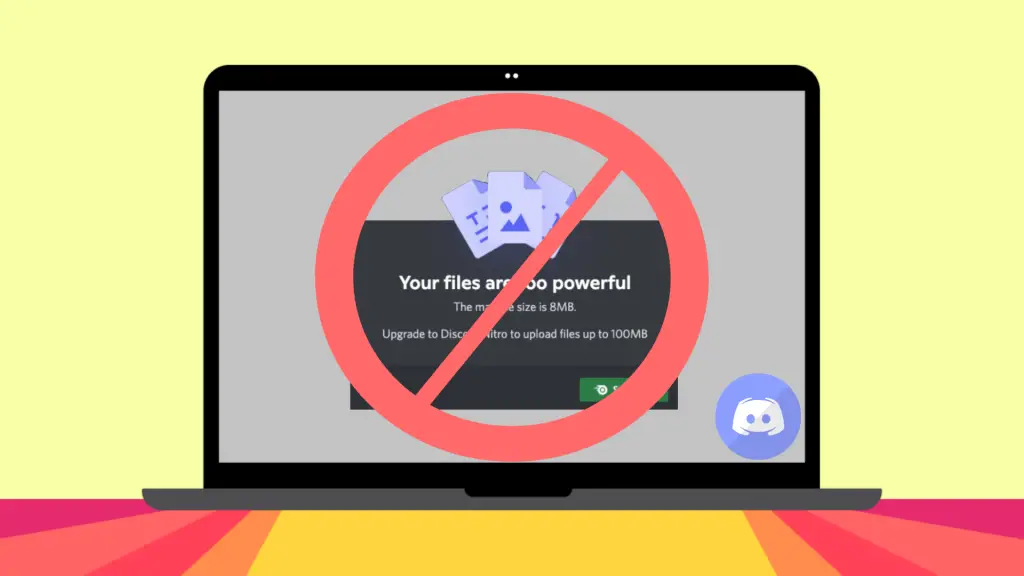 But there are some ways around this size limit that you can use. You can send files larger than 1 GB by using these methods.
How to Get Around the File Size Limit in Discord?
There are a few ways to get around the Discord limit on file size. From the list below, you can choose the one you like best.
1. Use Windows to compress the file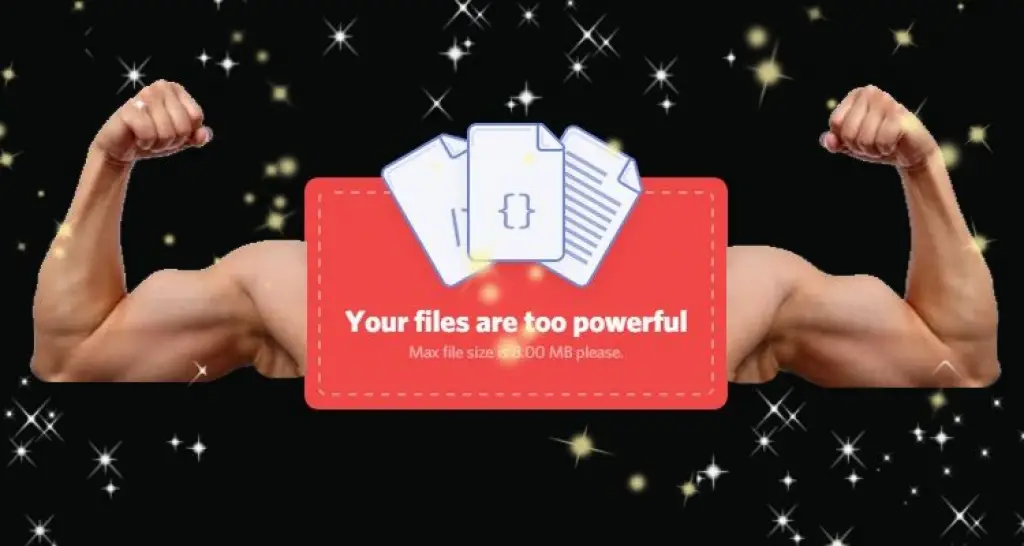 You can compress a file to make it smaller and send it over Discord. You can do this with any file compression software. To compress files, follow these steps.
2. Using In-built Settings
On Windows, you can compress files without installing any extra software. Follow these steps to do it.
Right-click on the file you want to compress and choose "Compress."
Press Send to and then select Compressed (Zipped) Folder.
But doing this does not reduce the size of large files to 8 MB. So, you can try splitting the file instead of compressing it.
3. Using Tools from Other Sources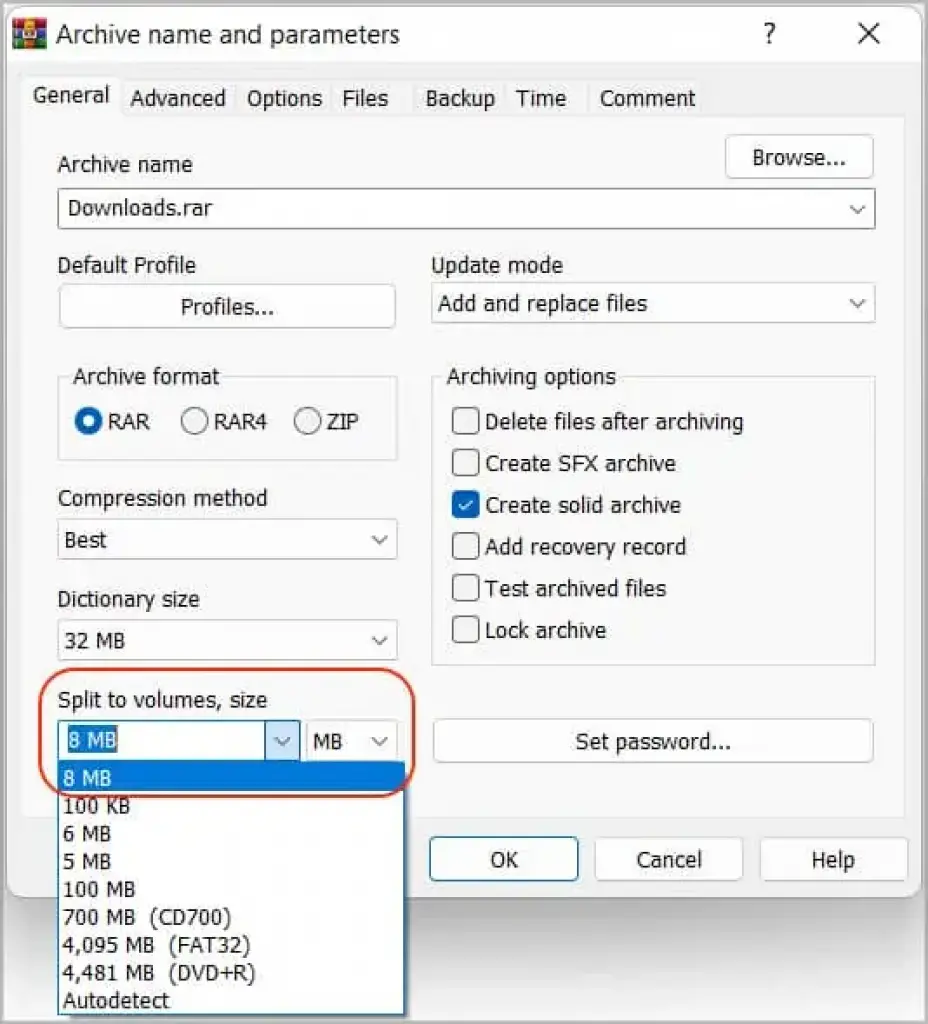 For better compression, you can also use third-party apps like WinRar.
Start the WinRAR app on the computer first.
Then, go to where the video file is and click on it.
Now, select the file and click the Add button on the menu bar.
Change the format of the archive to RAR.
Click the select-down menu next to the word "Compression method" and choose "Best."
Check the box that says "Create a solid archive" if you want to compress it very small.
Click OK.
If the file size is close to 8 MB, this will work. But if your file is too big, compressing it won't help. In this case, you can split it into several zip files. To do this, follow these steps:
Select the file you want to split and select "Add to Archive."
Set the "Split to volumes, size" value to 8 MB.
Click OK.
Your file will be broken up into 8 MB pieces. You can send it one by one to your Discord. Make sure that all the zip files stay in the same directory when your Discord friends download and unzip it.
4. Use External Links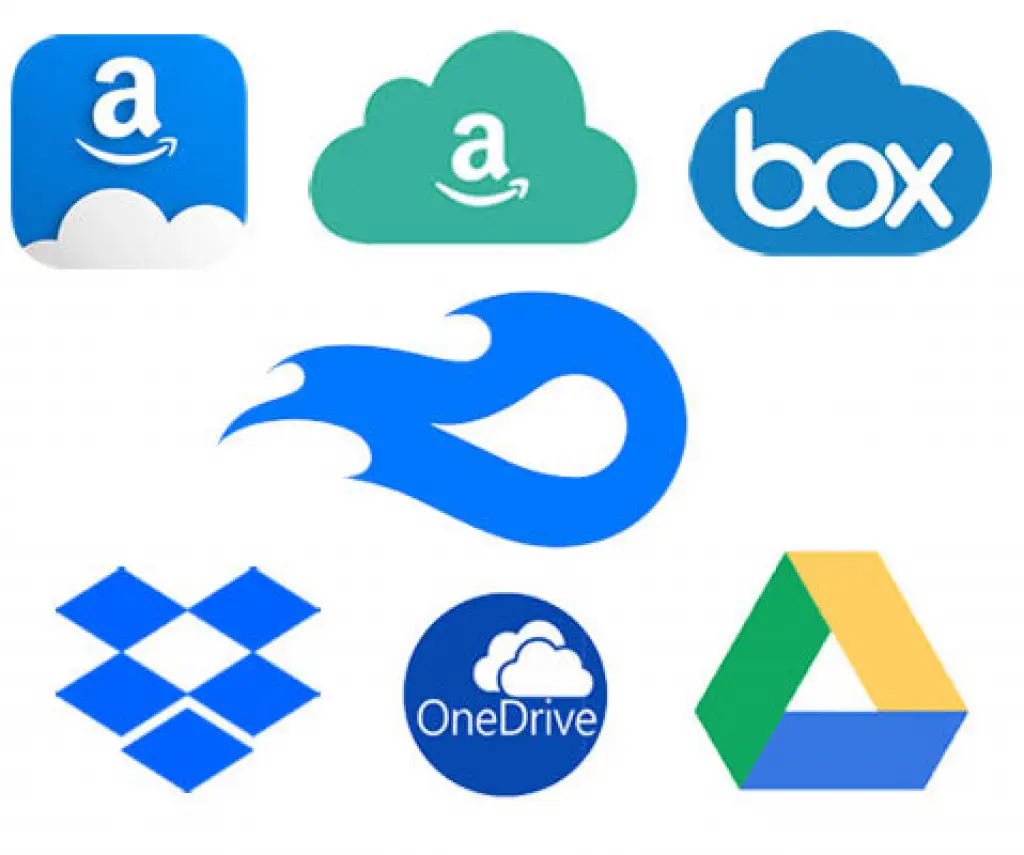 You can get around Discord's file size limit by using services that let you share photos and videos. You can put your file on these services and upload a link to it to share it. Imgur, kek.gg, and ImageShack are all well-known image hosting services that you can use.
But these sites only let you post pictures and videos. If you want to send something else, the best way is through Google Drive. Follow these steps to share a file on Google Drive with Discord.
On Desktop
Use your browser to open Google Drive.
In the top-right corner, press New and then select File upload.
Select a file to upload.
Now, right-click on that file in Google Drive and select Share.
Change "General" to "Anyone who has the link."
Select Copy Link.
Send the link to your friends or to your Discord server.
5. Boost the level of your server to 2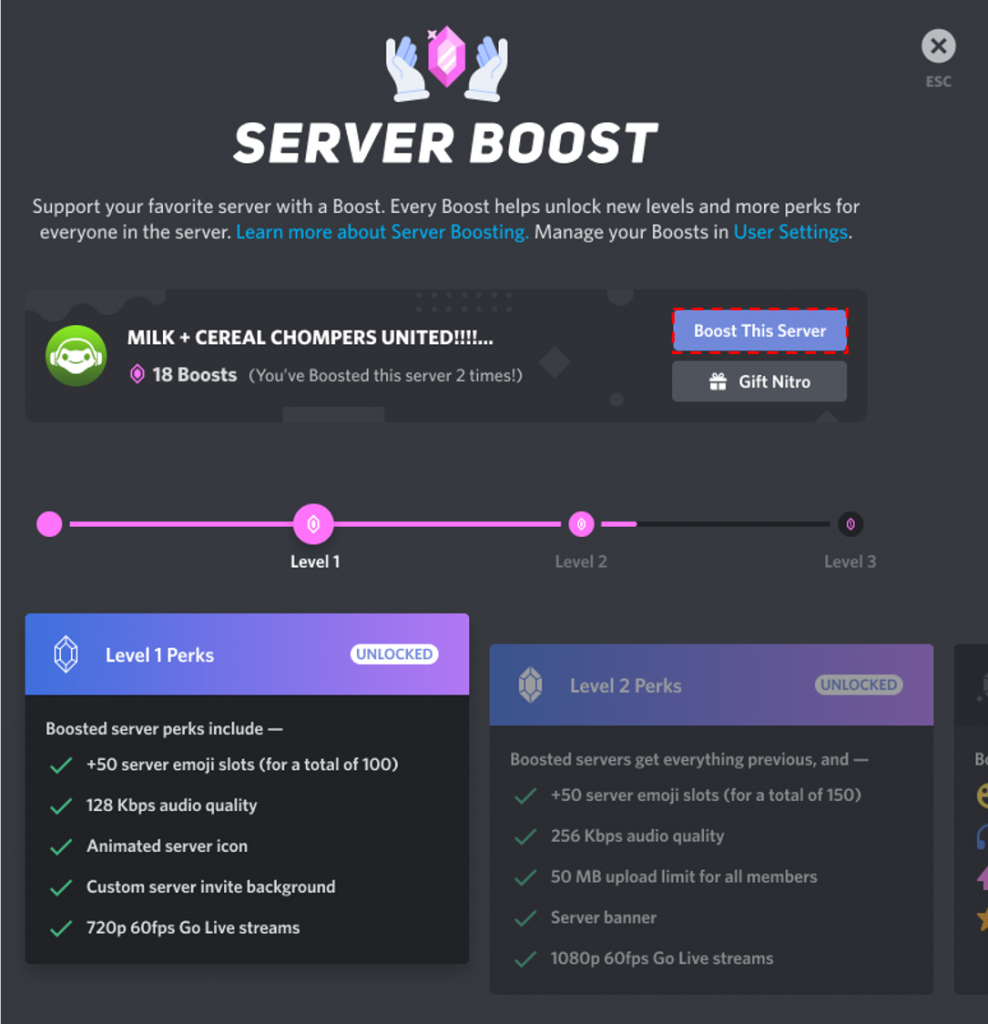 If you raise the level of your Discord server to level 2, the maximum file size will go up to 50 MB. Also, it will let everyone on the server send files up to 50 MB in size. It's an expensive option, but you can do it if you have a lot of friends who are willing to boost the server.
But it will be better for you to use Discord Nitro, which lets you share up to 100 MB of files on all servers. Also, it costs less than making your server faster.
6. Using JotForm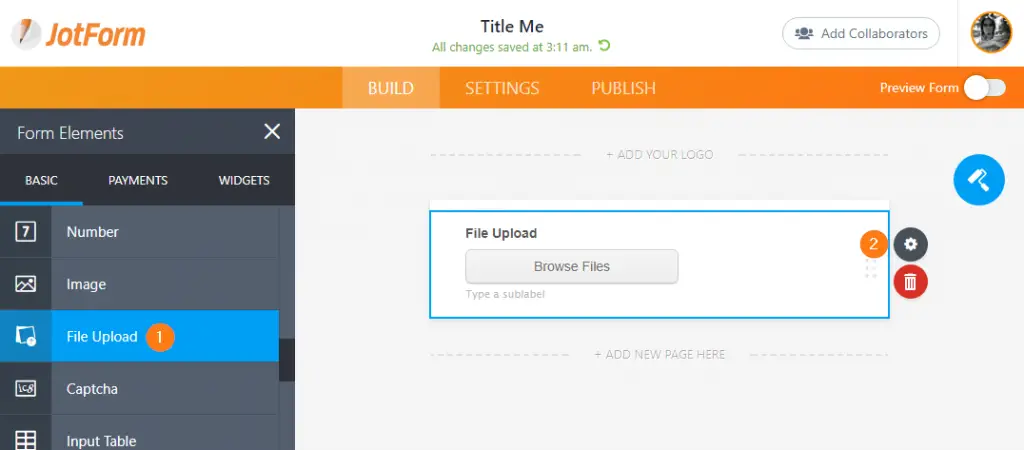 There's no real way to get around Discord's file size limit, but you can compress the files to reduce them smaller before uploading them to Discord, or you can bypass to Nitro to increase your file size limit to 50MB. How cool is that, right?
For people who have never heard of Nitro, it is a Discord booter that lets you play any game you want. Nitro helps increase your voice, video, and text chat on Discord by giving you cool chat perks.
If you don't have Nitro and want to share a file in Discord, you can split it up into smaller files that are less than 8MB by using a compression tool or by uploading it to a free file host and then pasting the link into chat.
Change how big a file you can upload.
Before uploading files to Discord, you can also change the size limit to make sure they don't get too big.
Here's how to change the maximum size of files that can be uploaded to any form:
Add an area for FILE UPLOAD to your form.
When you click the GEAR icon, its properties will open.
Click the OPTIONS button.
Turn ON the LIMIT FILE SIZE option and set the file size limits that you want (in KB).
7. Uploading Data To Imgur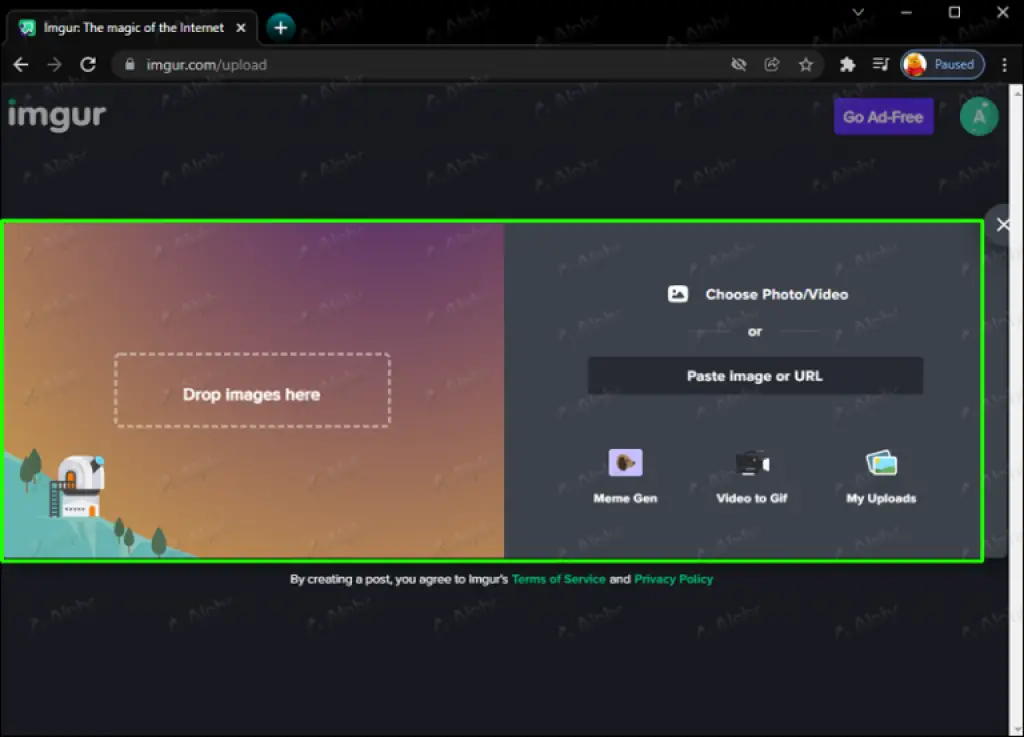 You can share media files on Imgur.
You can also use Imgur to get around the limit on file size on Discord. It is a free website for sharing photos and media, and you can upload files up to 200MB in size. It gives you twice as much as Discord Nitro, and the best part is that it's free.
How to use Imgur to share files:
Go to the Imgur website and create an account.
Once you've logged into your account, click "New Post" in the top left corner to upload your image, GIF, or video.
Change the post's privacy setting to Public.
Click "Grab Link," then copy the link to the media.
Copy the link and paste it into the Discord chat.
8. Uploading Video To Kapwing.Com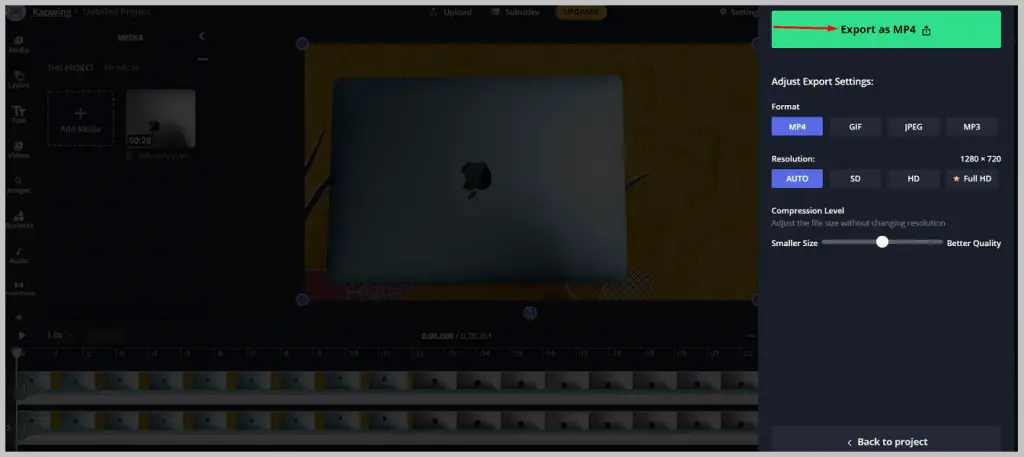 Step 1: Open Kapwing.com and start making changes.
First, open your browser's search bar and type "kapwing.com" into it. If you already have an account on Kapwing, click the "Sign In" button in the top right corner and enter your login information to use this website.
If you don't have an account, you can just click "Get started" and go to the next step.
Step 2: Upload the video and save it as an MP4.
Now a new page will open up there. Click the "Click to Upload" option and choose the file from your PC or laptop for it to start uploading.
Once the button says "100%," which means that the file has been uploaded, click "Export Video" and choose "Export as MP4". It will start converting the file to MP4, and it may take a while for the process to finish.
Step 3: Copy and paste the video link into Discord
Once it's been changed to an MP4 video, you'll see options like "Download," "Edit," and ways to share it on social media.
There, you'll see the option to "Copy link." If you click it, you can copy the link. Then, open the Discord app and go to the chat where you want to send the video. Right-click on the chat box, tap "Paste," and then send it to them. Your video will be there, as you can see.
Frequently Asked Questions
What is Discord pfp Size Limit?
The Discord pfp size is 10.24MB, and the actual size of a profile picture (pfp) on Discord is 128px X 128px.
What is the Discord Server Limit?
The maximum number of servers on Discord is 100, the maximum number of users is 250,000, and the maximum number of channels is 500.
Is there a bot that can get around the file size limit on Discord?
So far, there are no bots that can get around the Discord file size limit.
How big is the Discord file?
Regular Discord users have an 8MB file size limit. You can upgrade to Discord Nitro Classic ($4.99/month or $49.99/year) for file sizes up to 50MB or Discord Nitro ($9.99/month or $99.99/year) for file sizes up to 100MB.
How do I bypass Discord's file size limit?
You can pay for either the Discord Nitro Classic or Discord Nitro plan to go over the 8 MB limit. But if your video is bigger than 100MB, HD Video Converter Deluxe will ask you to compress it first.
How do I get Discord to let me upload more than 8MB?
To send videos on Discord that are larger than 8MB, you can get a Discord Nitro Classic or Discord Nitro plan, or you can use a Discord video compressor to compress the videos.
How do I use Discord to send files bigger than 100MB?
If you want to send files bigger than 100MB on Discord, you don't need to upgrade to Discord Nitro. You can upgrade the video to Imgur, which gives you a 200MB file size, create a video link, and then share the video link to Discord. You can also use a Discord video compressor to compress the 100MB video down to 8MB so you can send it to Discord for free.
How do I send videos on Discord?
On a computer, go to the channel you want to send the video to, click the "+" icon in the Discord chat bar, select the video you want to send, click "Upload" to send the video to Discord, and then people can watch the video.
On an iPhone or Android, open the Discord app, type the username of the friend you want to send a video to, click the picture button at the bottom of the message list to get to your photo gallery, and then choose a video to send.
How can I reduce the size of a Discord file?
You can use a Discord video compressor, like HD Video Converter Deluxe, to shrink the file size of a Discord video.
Get the Discord video compressor, put it in place, and run it.
Add a video whose file size you want to reduce.
Choose an output format, change the resolution, bit rate, and frame rate of the video, and cut out the parts you don't want.
To start compressing the video, press RUN.
Conclusion
Simple, right? These are some of the most straightforward ways to get around the file size limit on Discord. So, the next time you get the message "Your Files are Too Powerful" from Discord, try one of the above solutions.
Even if you have Nitro, there are situations when you need to upload files that are bigger than Nitro's maximum file limit. In that case, these ways around the problem will help.
There is no easy way to get around Discord's file threshold limit. The user can't go over 100 MB, even with Discord Nitro. With the hacks we talked about above, you can upload whatever files you want on Discord.
Was this article helpful?