Discord's new beta feature for the Server web page is currently for limited Discord server owners to test the features. Server Web Page is a web page that a Discord server owner can set up to attract, educate, and engage new community members. New community members will be able to join the server directly from this web page.
Who can setup their Discord Server Web Pages?
This feature of server web pages is available for a limited 2% of Discord server owners, currently, the page has around 2053+ servers listed.
How to setup the Discord Server Web Page?
If you are in the eligible criteria then, your discord server will have new features labeled Server web page in the Discord Server setting. Once you have filled in your content, click "Publish Page" to submit your web page content. Once the page is live, click on "View Page" to view your web page.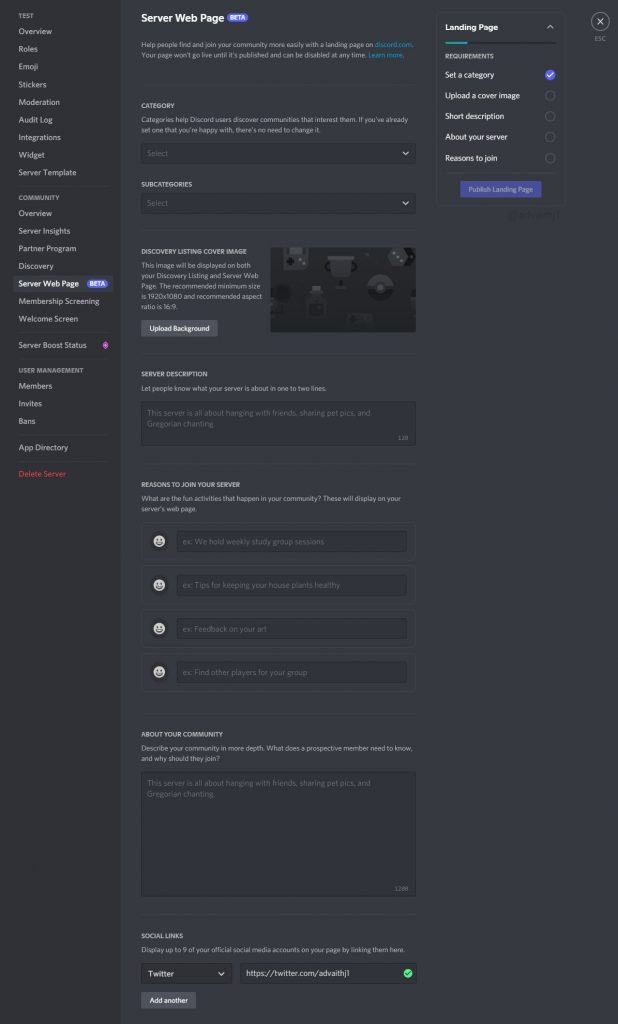 Do I need a Discord Server boost to be eligible for the Discord Server Web Page Program?
As this feature is still at beta stages, the limited Discord server owner has access to it, regardless of boost level, you may integrate and test this feature.
How Can I access the Discord Server Web Page?
As a user, you can access the page from here, but if you are looking to list your server on the webpage you might have to wait as it is still under Discord Beta Program.
What type of Information does the Discord Server Web Page show?
Basic information about the server like
Logo and Banner
Description
Category
Social Media linking
Server Creation date
Support Language
Number of Users online
Total Members on the Discord Server
What type of information can I add to my web page?
All data on the web page should be as per Discord terms and conditions and should not violate any guidelines. You can have a look at other discord servers and have similar description content for your server page.
Discord Server Web Pages Examples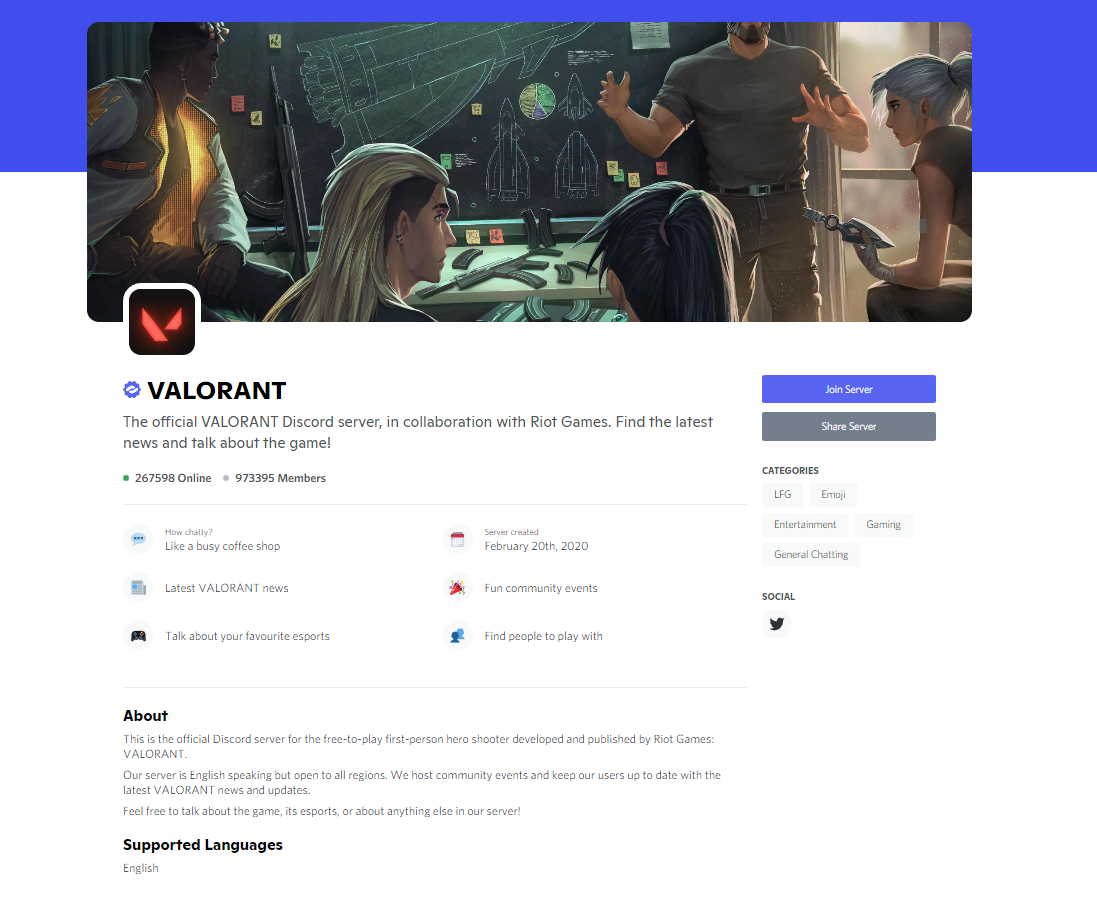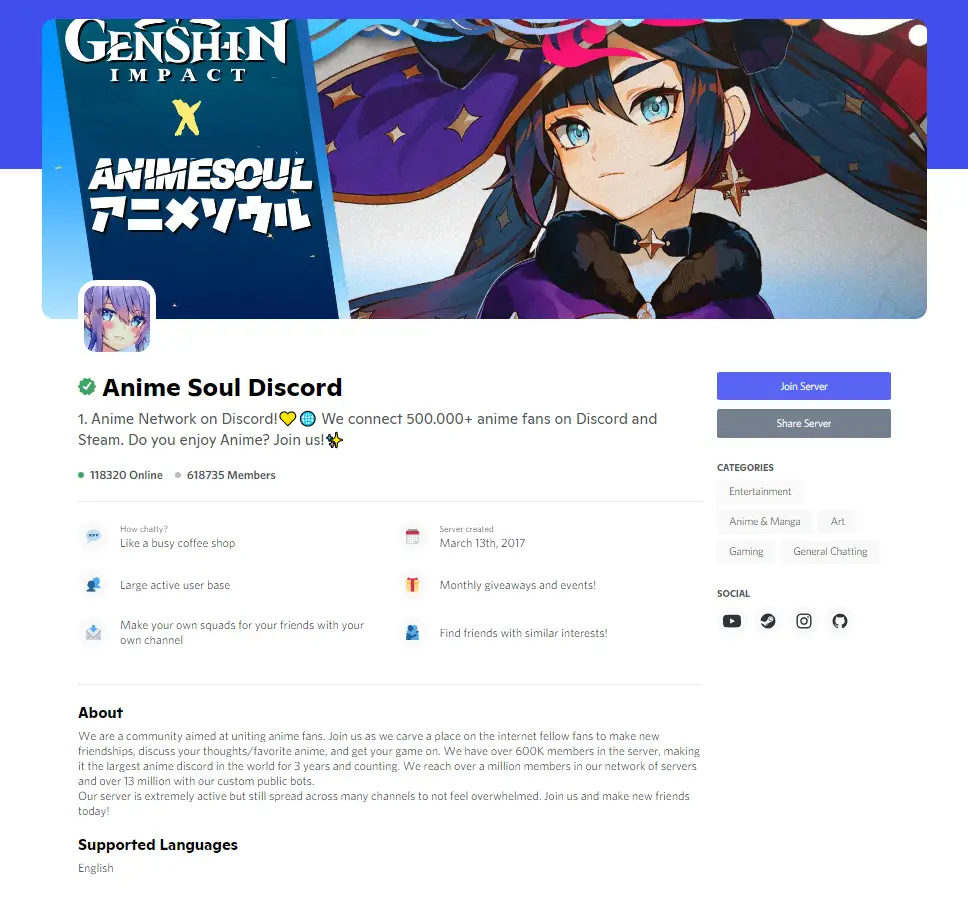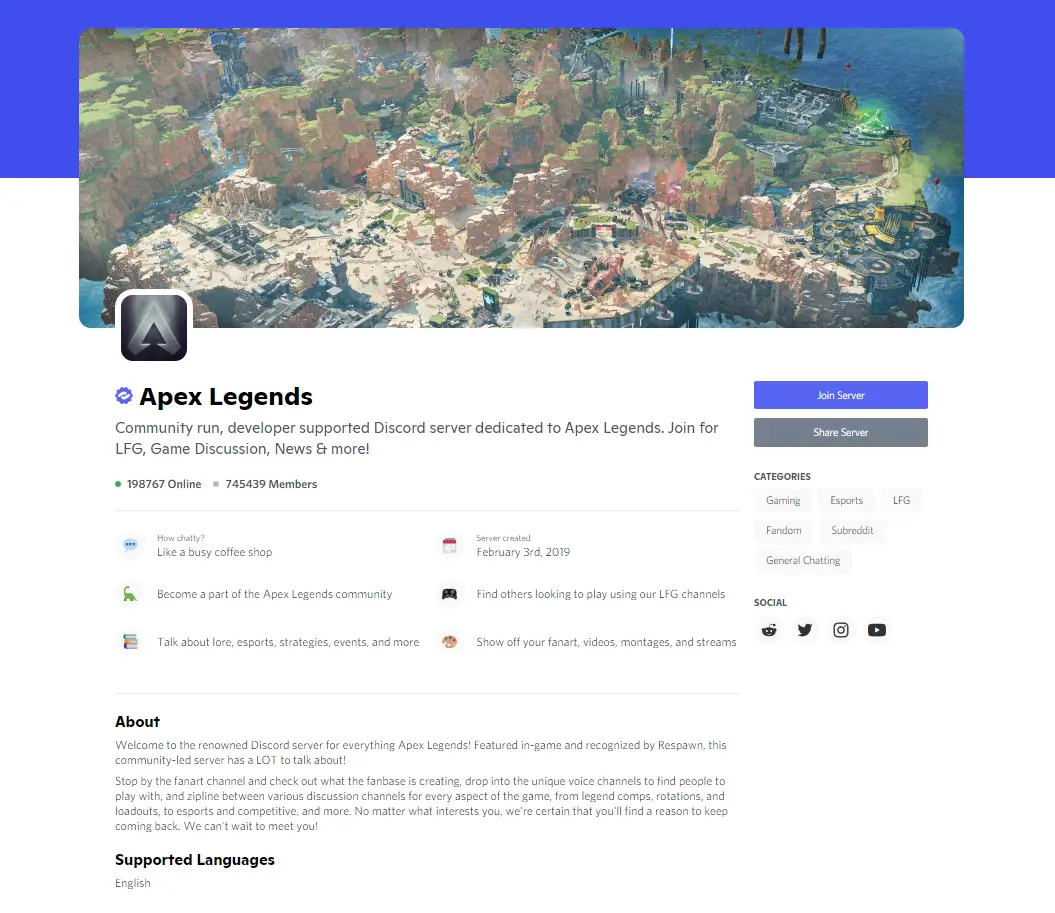 Was this article helpful?