BlogVault is a WordPress tool that keeps your website from crashing and keeps it safe. It also has a lot of great features. Imagine waking up one morning and going to your domain, only to find that it has been down for twelve hours, with a 404 error, and you don't know how to fix it.
The situation could be even worse, though. Imagine that your site was becoming more popular or that a customer was about to buy something, and then the site just went down.
One of the most important things a website owner has to do is keep backups. It lets you keep your website from going away completely if something unexpected happens, like a server crash, hacking, or a mistake in setting up your website. There are a lot of plugins for WordPress, like BlogVault, that will help you create and store a backup of your website so that you can restore it to its last working state if something bad happens.
The problem is that there are so many of them that it can be hard and confusing to figure out which one is best for you. But if you have a website that gets a lot of traffic and makes a lot of money, you'll definitely want a backup solution that is tried and true and easy to use.
There are dozens of backup plugins, but BlogVault is the only one that meets all of these requirements and more.
In this article, we'll look at BlogVault and give it a full review. We'll look at how it became (probably) the best backup plugin and solution for WordPress. If you're interested in WordPress plugins in general, you can visit at our other articles by going to the WordPress plugins menu.
What is BlogVault?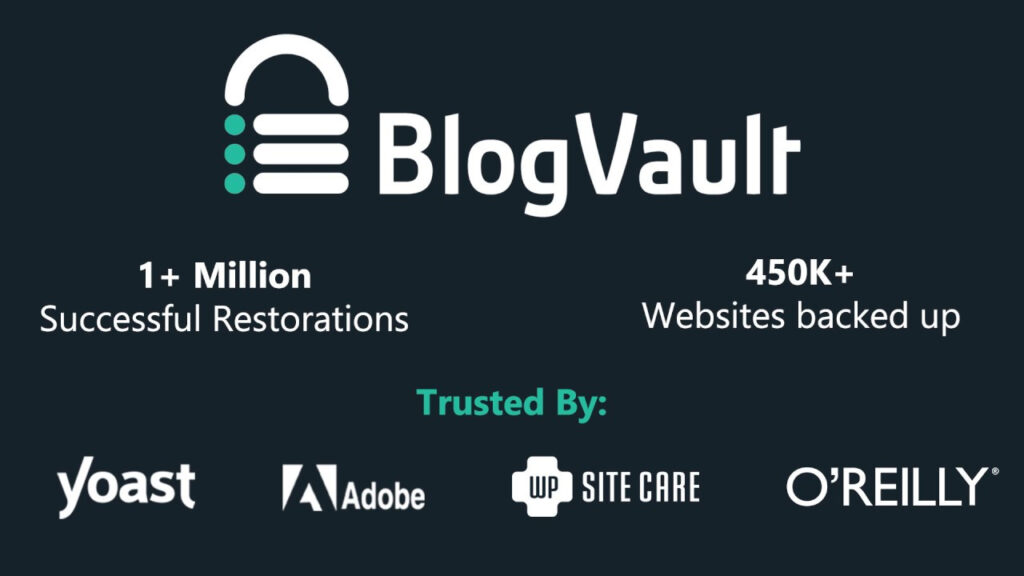 BlogVault is a WordPress backup plugin service that provides solutions for websites of any size, including backups, security, maintenance, and staging environments. In addition to that, it comes with a robust set of tools that will assist you in managing and securing your website, as well as backing it up and restoring it, migrating it, managing it, and so on.
BlogVault is currently the greatest backup plugin for WordPress, and there are very few other solutions that can compete with the depth and range of functionality that it provides.
It is more than simply a backup plugin that assists you in making, managing, and restoring backups of your data.
The plugin and the service are essentially combined into one.
Why WordPress Sites Needs to be Secured by BlogVault
It's possible that malicious hackers are to blame for your site's vulnerability. They have the ability to break your database, which will almost certainly cause problems and disrupt the natural flow of your website.
In addition to that, rogue, pirated, or otherwise compromised plugins can cause the same kinds of issues. As a result, your website will become unstable, and it will stop working.
Why Would You Consider BlogVault
BlogVault gives you access to robust security tools that will protect your website from hacking and any other type of harmful activity. In addition to that, utilising it is a breeze. It does not require any level of technological expertise on your part to utilise, nor does it require any kind of configuration on your part. Whenever you install the plugin, it will automatically configure itself for you. If you consider alternative options such as BackWPUp or Updrift, you'll notice that these are difficult for non-technical individuals to use.
Unlimited number of backups and also unlimited space
Save backups directly to Dropbox
Test restored sites anytime
Easy migration to another site
One click staging site
WordPress management directly from BlogVault
There is no shadow of a doubt that every website requires both protection and backup on a consistent basis. One relatively simple security flaw on your website can render everything you have worked on for a significant length of time useless. Therefore, this significant problem should not be disregarded. If you feel the same way, then you need to give some thought to implementing a reliable backup procedure and a robust security system on your WordPress website.
Manage Everything From BlogVault Dashboard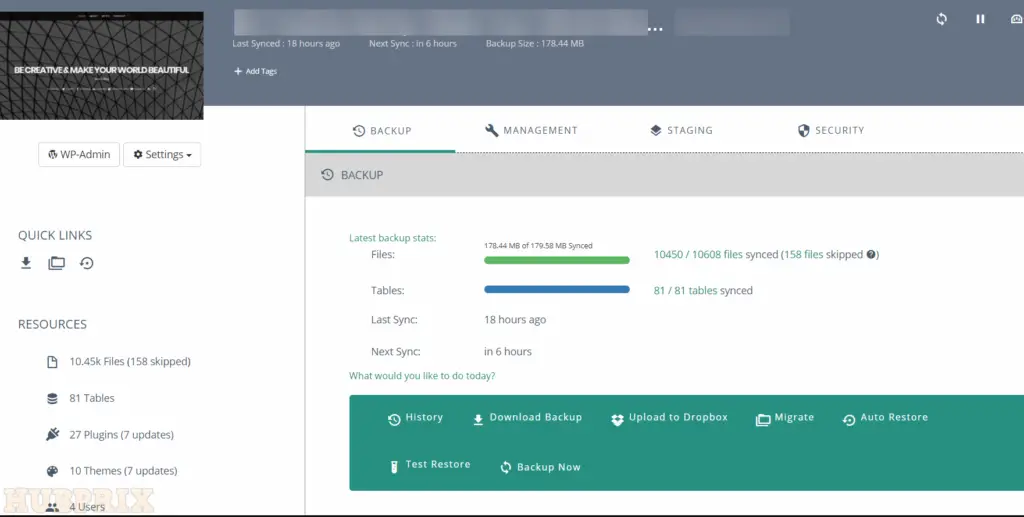 The dashboard for BlogVault is uncomplicated yet powerful. It makes it possible for you to view each of your sites. If you want an overview, clicking on your site will give you that.
At the very top of the page that provides an overview of the service are four tabs labelled Backup, Management, Staging, and Security.
In addition to that, you will have a helpful sidebar that displays essential information on your WordPress installation.
Documentation, Support, and Pricing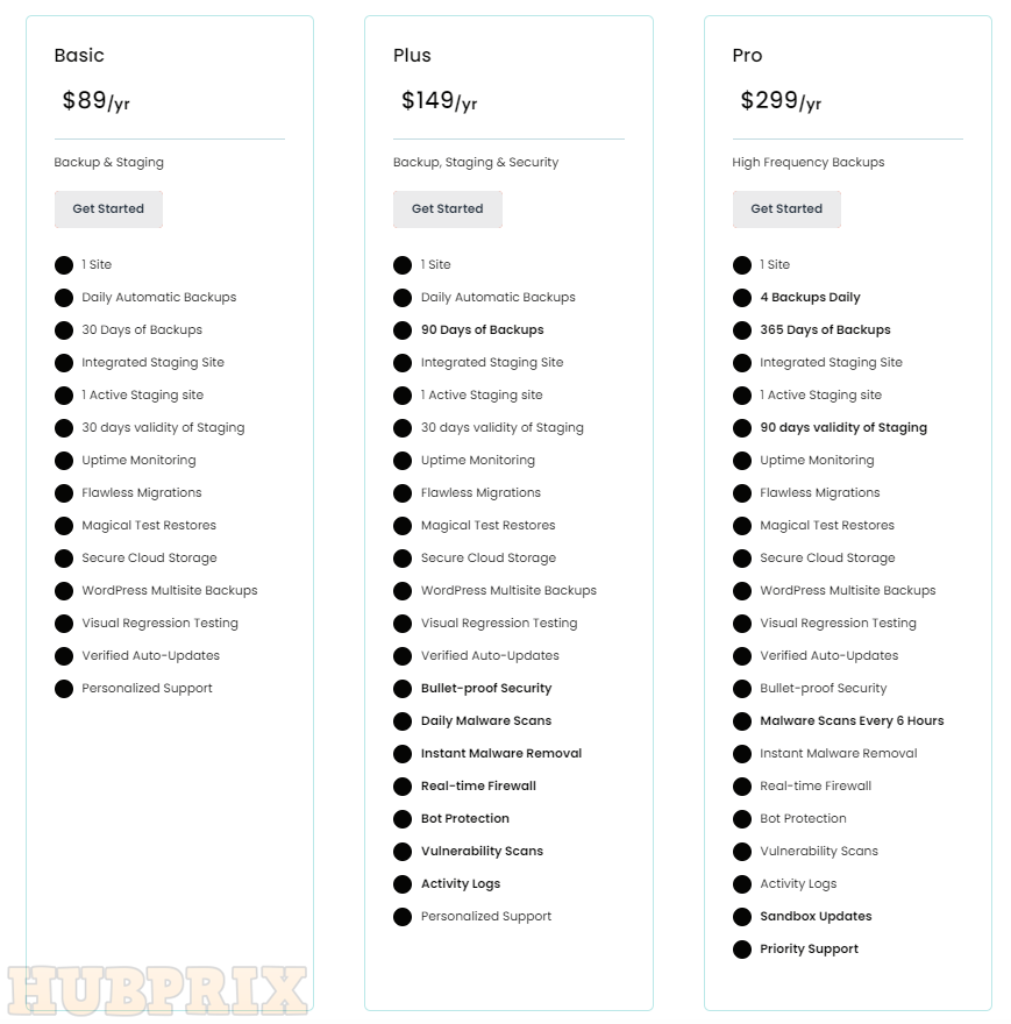 BlogVault provides a number of Frequently Asked Questions (FAQ) sections that can assist you in comprehending the functionality of the plugin, dashboard, and everything else in between. And if you still have questions about BlogVault after reading this, you can find the answers to the most frequently asked pre-purchase questions in the general FAQ section.
In addition, BlogVault comes with a comprehensive Knowledge Center that not only explains how to use the plugin in general but also provides comparisons of BlogVault to other well-known WordPress backup plugins. In addition to that, they also maintain a blog, which contains information that is essential for WordPress backups.
There are two methods to get in touch with the BlogVault support staff if you require assistance: you can use the live chat feature or fill out the contact form located in the Help and Support section of the BlogVault website.
In addition, they provide three different limitless plans, each with a different amount of space that can be used, so that you can back up as many websites as you require.
BlogVault provides a free trial period of seven days so that you may evaluate the effectiveness of both the plugin and the dashboard. They will only need payment information if you elect to use their plugin, and they do not require a credit card as a prerequisite.
Was this article helpful?