Elon Musk Just Unlocked a New Scam on Twitter, This Chrome Extension Checks Verified Users or Paid Users
Twitter released a new service called Twitter Blue. It has the same blue checkmark that used to show verified accounts.
After changes to Twitter's verification system, a new Chrome extension can show which accounts are verified as notable and which are just Twitter Blue subscribers.
Anyone can get a checkmark, and at first glance, you can't tell if a user has one because they are well-known in their field or because they paid $8 for it.
One of the most interesting is a new plan to give a blue checkmark to all accounts that pay the $8 per month for the redesigned Twitter Blue plan.
Chance Miller, the editor-in-chief of 9to5Mac, noticed that two software developers made a Chrome extension that lets you see who just paid $8 for Twitter Blue and who is really verified by Twitter.
Musk went on Twitter again Thursday morning to say that "far too many corrupt legacy Blue "verification" checkmarks exist," so the company has no choice but to "remove legacy Blue" in the coming months.
It's not clear what he means by "corrupt," but most people who don't pay to get a blue checkmark will probably lose it soon.
In brief, this implies that your browser can distinguish between "Blue verified" users and true verified users, allowing you to quickly create an extension to take the place of the badge for the latter.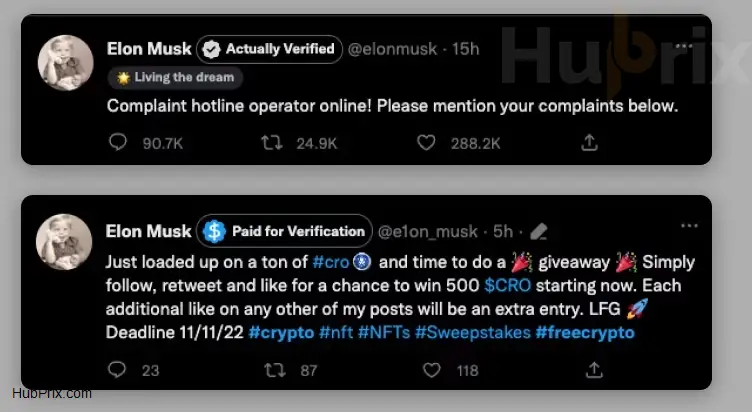 A Twitter user named @chaoticvibing created a small browser extension that replaces all Twitter Blue verified users' badges with the nerd emoji badge in response to the countless opportunities that have now been made available to the Elon-mocking public.
The majority of these false verified accounts impersonate well-known people for laughs, but scammers have used the opportunity to con others.
Extension Links
Was this article helpful?