JustWatch Pro is a special premium subscription that offers more amazing features to its users.
Just check JustWatch Alternatives websites that provide streaming tracking service, even those website offers premium subscription features with extra benefits.
Although, currently JustWatch works on a freemium model, and its main source of revenue is from Advertisement & Sponsorship. Introducing JustWatch Pro helps the website to increase their source of revenue methods.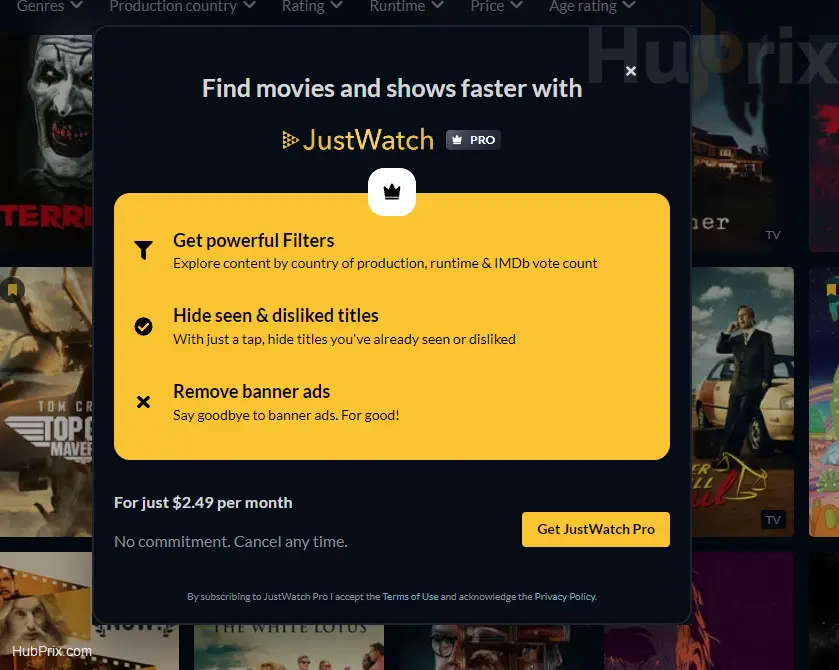 Note: if you are facing any problem with JustWatch Services you can contact them via email ([email protected] ) or via Social Media like Twitter
Special Features in JustWatch Pro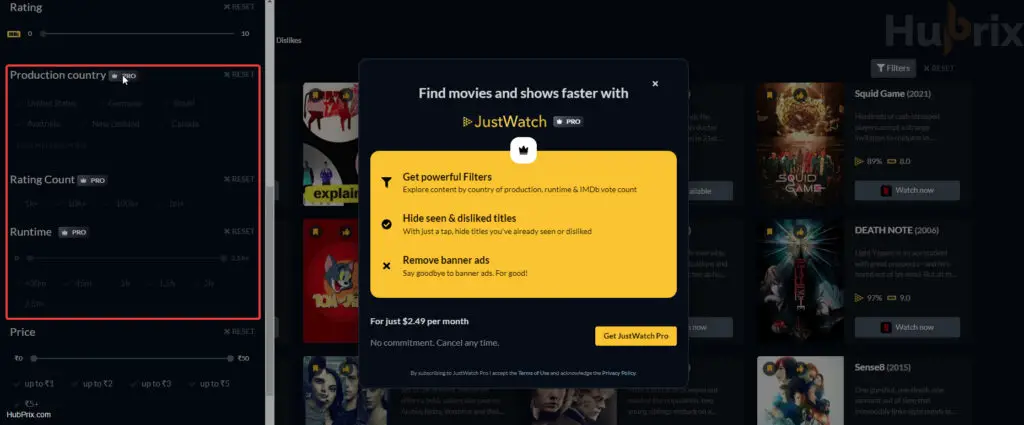 More Powerful Filters like ( Based of Country, Runtime, IMDB )
Hide movies that you have already seen
Hide Titles which you dislike
No more advertisements
Is JustWatch Pro currently available in my country?
JustWatch Pro is currently an option as beta test for limited countries like
Austria
Australia
Canada
Switzerland
Germany
United Kingdom
Ireland
New Zealand
United States of Ameria
South Africa
How to Join JustWatch Pro?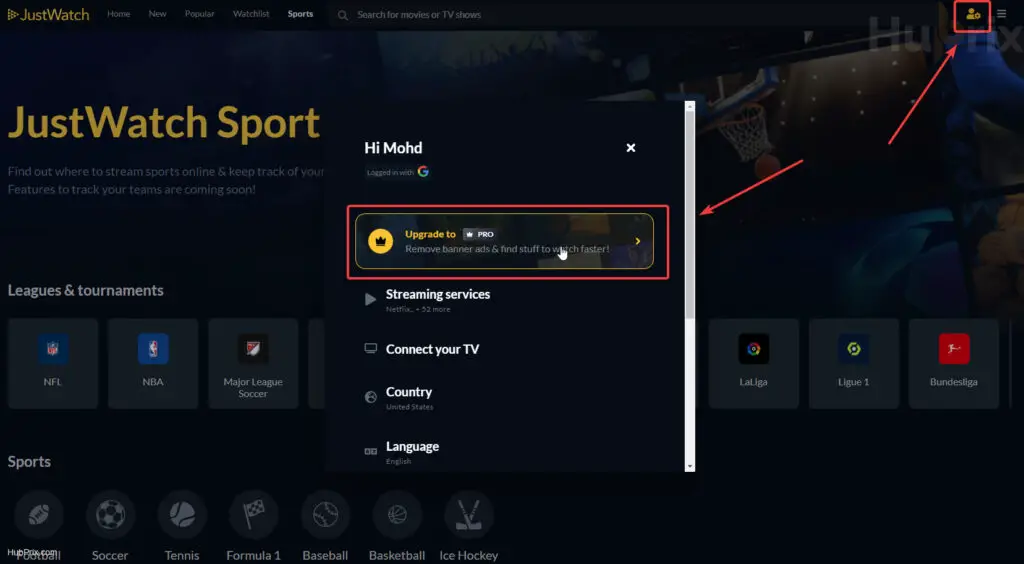 You can sign up for JustWatch Pro by various methods like
In Your Account Setting, you will have the option which displays JustWatch Pro
On The HomePage, when you click the filter options, You can select the Pro Filter features
On Your HomePage, When you first open the mobile App. You will be getting a preview pop-up for JustWatch Pro
How to Cancel JustWatch Pro Subscriptions?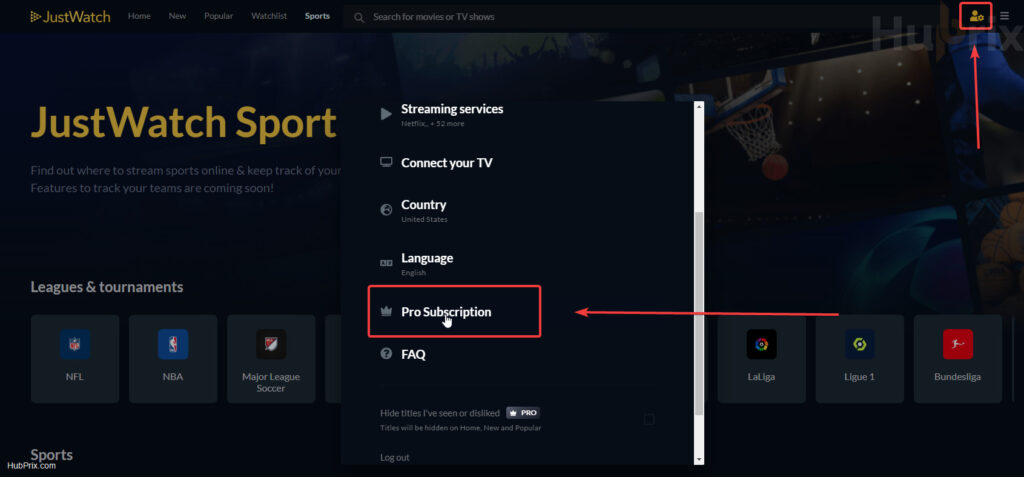 If you are feeling not satisfied with your JustWatch Pro Subscription you can cancel it easily. Follow the below steps:
Click the User Account Setting in the right corner areas of the JustWatch
Select Pro Subscriptions.
Was this article helpful?