So it shouldn't be a surprise that we're slowly giving up TV for online streaming. As the number of people who want free, live, and on-demand shows grows, they are now available all over the world. It's getting harder to keep track of what's going on in these shows.
If you're like me and can't get enough of shows on Netflix, Hulu, PrimeVideo, and other OTT services. Then you must have had this problem where it gets harder to find & track them.
I present you JustWatch.com
Well, I've tried all the other websites that are like JustWatch.com, but for some reason, I really like this one.
Here are a few reasons why I think you should use this site. I'll also tell you about some other options, but trust me when I say that this is the best website because I've tried the other ones.
1. Easy to Get Started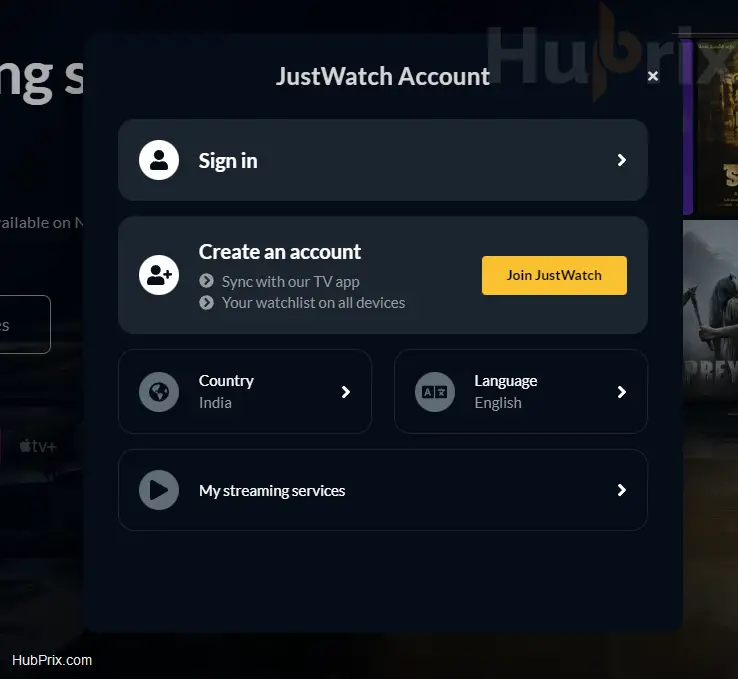 I really like the registration feature of JustWatch, unlike other websites where you just create an account. After registration, they do a small survey, where they ask about your preferences like
What Streaming App Do You Use?
What are your favorite shows / Genres?
Asking your preferred language
2. Special Recommendation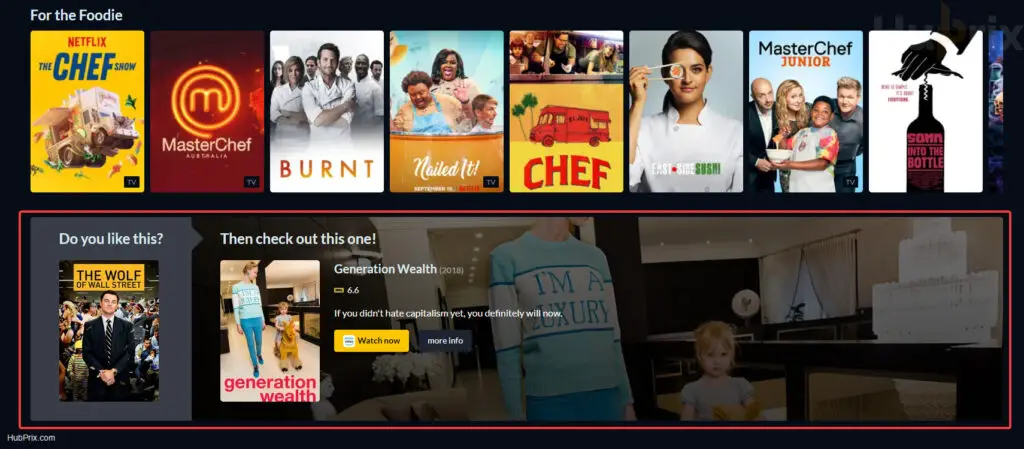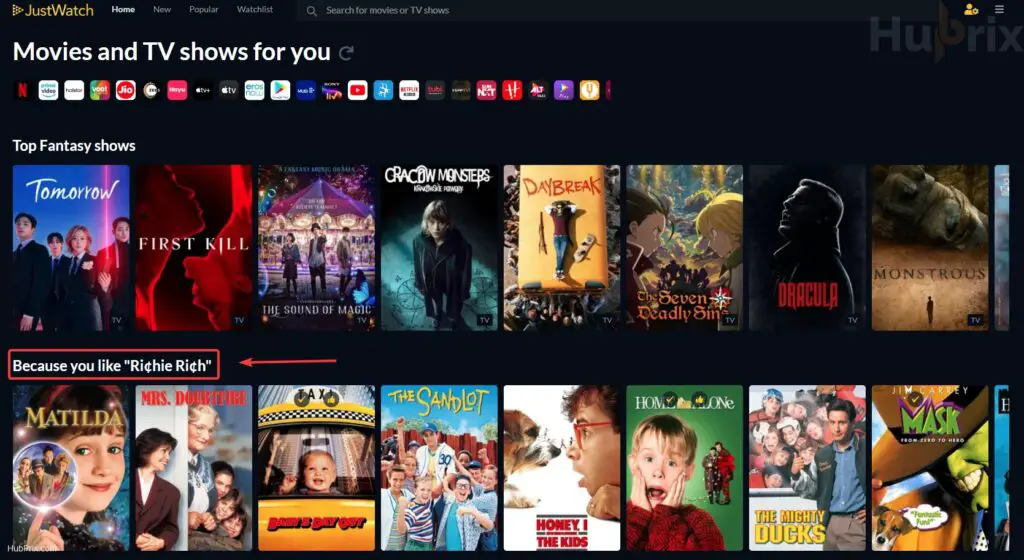 Well don't judge me, but the above image is an example of a Special Recommendation.
Based on your data, the shows you are watching, watched & tracking. It provides suggestions for any shows.
This is similar to Netflix Algorithm suggestions. But much better than Netflix, as it tracks various apps.
3. Most of all countries Have Access

You might be thinking, why is this important? Well, if you do a small research, there are over 150+ countries around the world and each country has it's own style and language where movies & shows are being produced.
Obviously, Hollywood is not the only major movie producer, there are Korean, Indian, Japanese, Chinese, Spanish, Arabic, etc based shows.
So Justwatch is trying its best to get the highest coverage to target all these countries and help you track all these shows, this is their best pros to always expand.
For Example An Indian might not just watch Indian Based bollywood movies, they might also enjoy other languages shows of other countries as well, like Anime (Japan), Turkish Drama (Turkey), Jackie Chan Movies (China), Tom Cruise Movies (USA) etc… You get the idea
4. Over 100+ Streaming App Tracking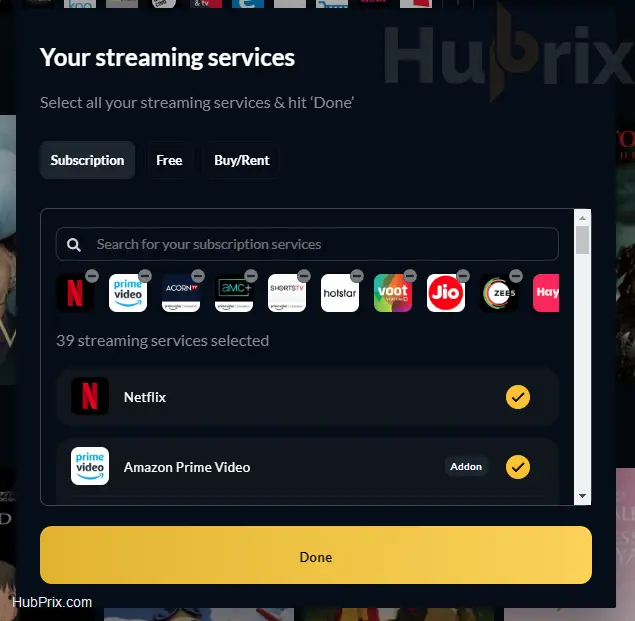 Well, I didn't know this, but they show you apps that are available in your country based on where you live.
I found out about this because I was on VPN by accident and saw more than 100+ streaming apps. Some of these apps aren't even available in my country, which surprised me and made me think, WOW, each country has so many streaming apps.
5. Free To Use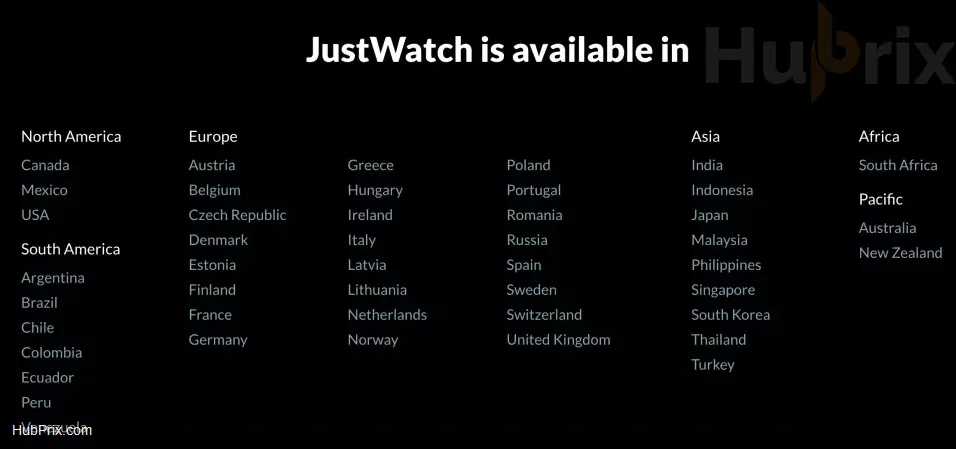 Yes, you heard me right, the website has been active for more than years now, and most of the amazing features are free to use. And I myself have been using this website for more than 3 years now for tracking my online OTT content.
Although, it works on the freemium model. They are slowly bringing some premium features as well like Ad-Free, the Ability to hide seen shows, etc. But I don't really care about just features, cause it is satisfying my need to track and add latest shows.
6. Multiple Devices Supported

Well yeah, this is the best part. You can track & use Justwatch from your TV, Gaming Console or Smart Phones.
Android App – https://play.google.com/store/apps/details?id=com.justwatch.justwatch&hl=en_IN&gl=US
IOS App – https://apps.apple.com/us/app/justwatch-movies-tv-shows/id979227482
Here is a list of all streaming Devices that support JustWatch
Amazon Fire TV
Android TV
Apple TV
Roku
LG televisions
Samsung televisions
Xbox gaming consoles
By linking your JustWatch account to these devices you use to stream content feature, & you can sync your watchlist, preferences, and other tools easily. Which basically means, you dont have to add manual entry for tracking shows.
7. Compare Streaming App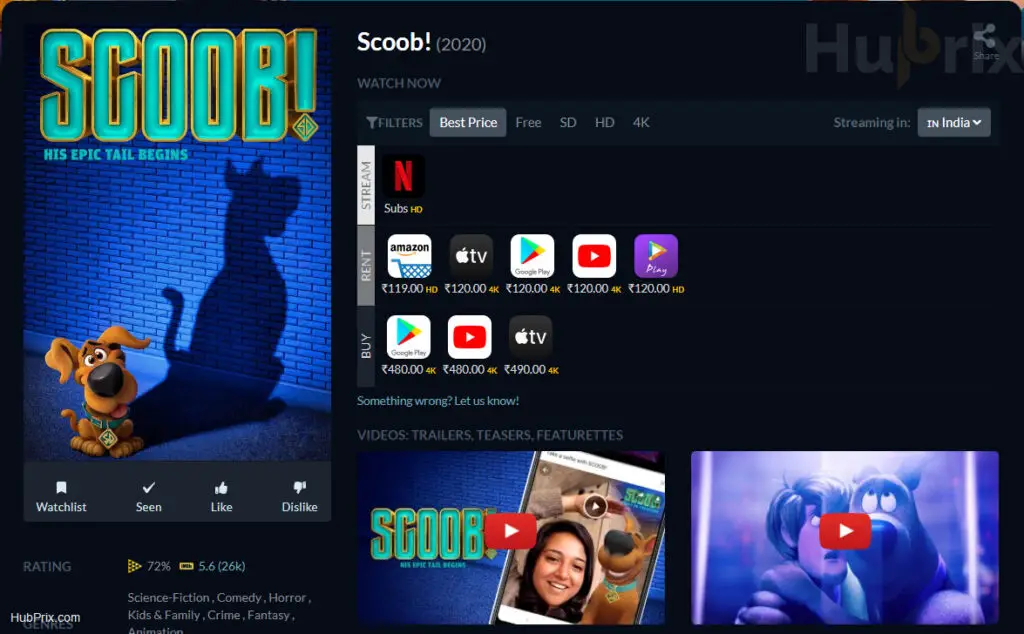 One Thing, I love about JustWatch is that it not only just provides details about where to watch a particular show.
But also shows the pricing for that particular show if you want to digitally purchase the product at the cheap price.
8. New Features ( Beta )
Leaving Soon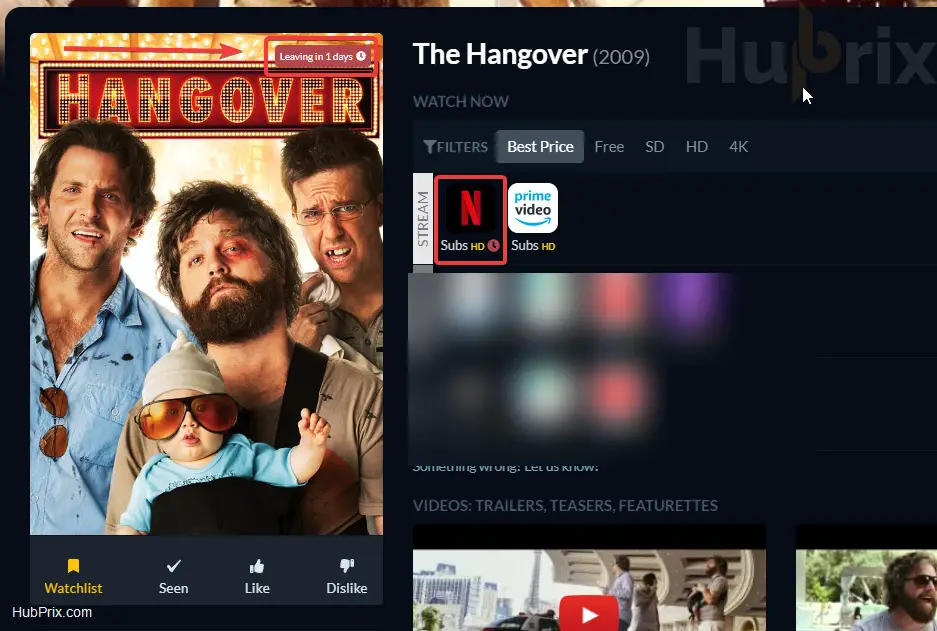 Sometimes a few shows have to leave the platform because their licences have run out or because they have expired, and the company has to pay to get them back.
JustWatch also provides this feature where it shows if any show is leaving the platform
Connect Your TV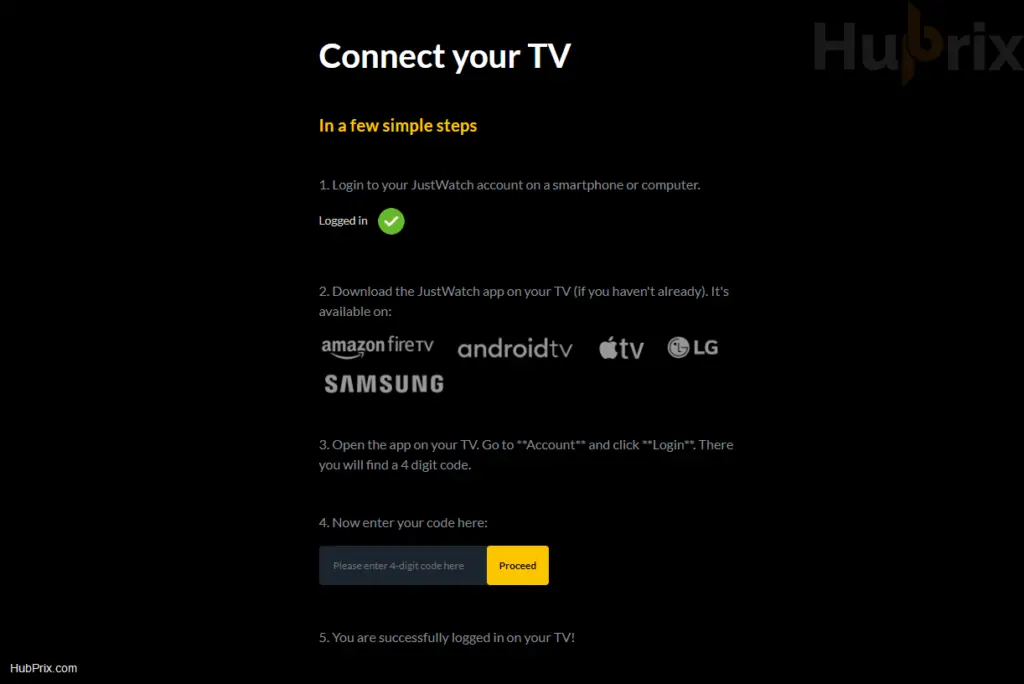 well, I still think this feature is bugged, hence I have it on my Beta list.
Basically, you can connect your TV with your JustWatch account and watch shows by exploring from the JustWatch app on your tv, by this way you are:
Saving time Tracking
Auto Syncing
Amazing new Suggestions
Online Movie Booking
I remember, JustWatch adding this feature where you could book upcoming shows, and preorder tickets feature. Not sure, why they removed this feature.
9. JustWatch Sport (Regional Locked)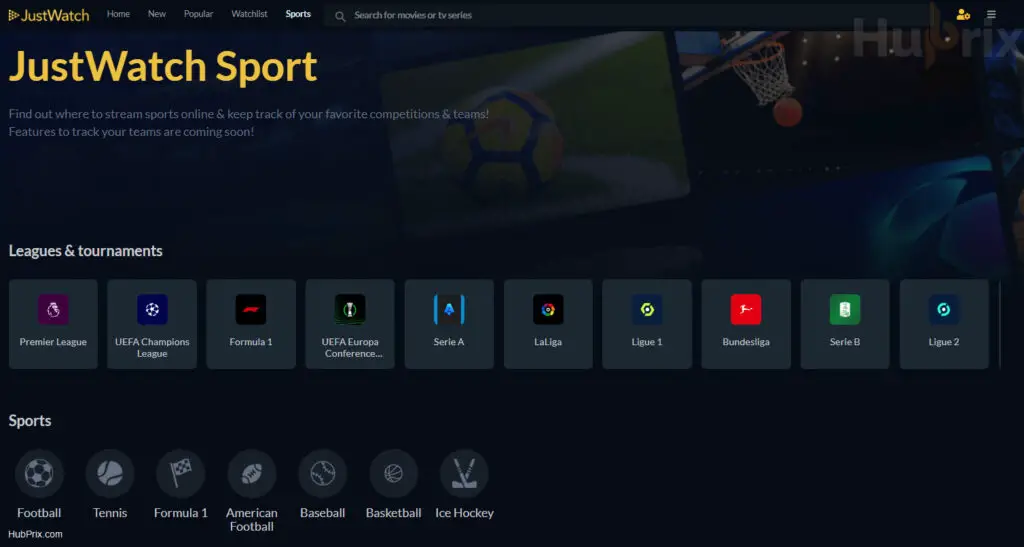 Not sure why this feature is not available for all countries. But looks amazing tracking events, shows, and upcoming tournaments.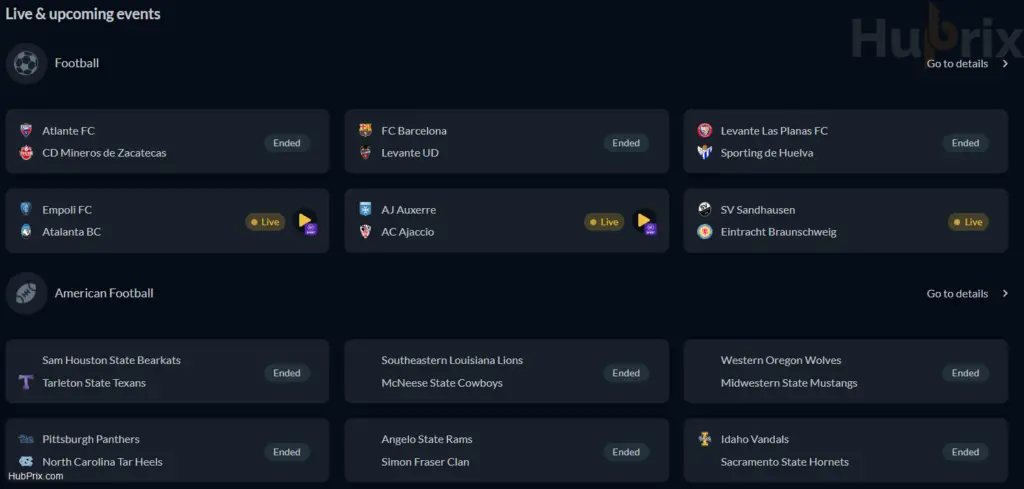 10. Amazing Support
Well, their response is very quick, I am pretty sure they have a dedicated team looking at social media.
Well I personally also faced some problems and provided them with some suggestions. I did not expect them to reply soo quickly. And yeah they do read all your tweets.
11. API Integration Partnership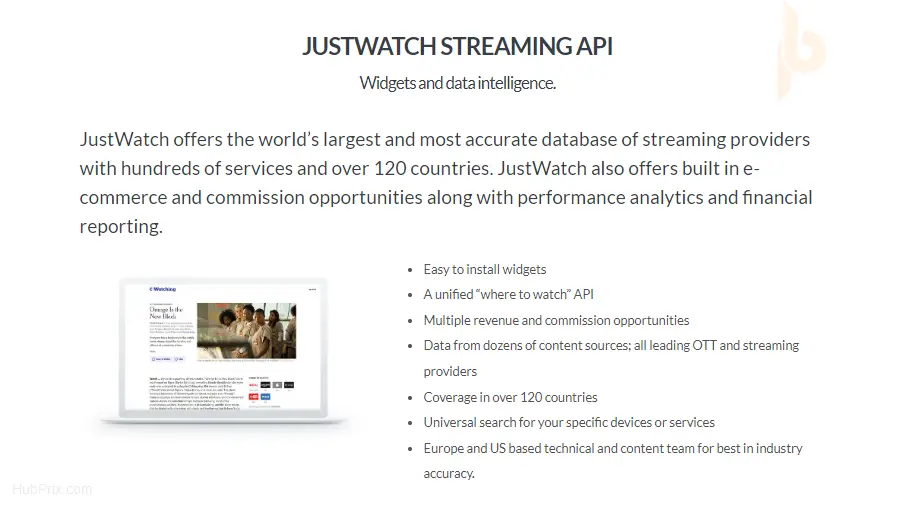 You might not be aware of this, but you can use the resources of JustWatch via their API integration feature.
You can install their widgets on your entertainment niche website.
12. Alternative Websites
Their are soo many alternatives to JustWatch app, some target particular niche like only Anime Tracker or Cartoon Tracker, Limited Streaming App Tracking, etc.
But I made a list of all the alternatives to Justwatch anyway, in case you still want to try them.
List of JustWatch Kinda Similar List ( But may not have Tracking / Watch List Features )
well, we can go on listing more sites as alternatives. But this would be never-ending so we are stopping until we find a good worth opponent against JustWatch providing more amazing features.
Frequently Asked Questions on JustWatch
How does JustWatch.com Company make money?
Well, JustWatch is currently following a freemium model, which means they are providing all their amazing features for free, but they run Google Advertisements on their website.
Apart from that, they also sometimes do Sponsorships of promoting shows on the homepage.
They recently started to introduce JustWatch Pro with extra addon perks:
Experience without ads
Getting access to more search filters
Better functions for the watchlist
Ability to "hide" titles you've seen or don't like
Is JustWatch Pro available in all countries?
JustWatch Pro is currently available in limited countries: AT, AU, CA, CH, DE, GB, IE, NZ, US, ZA
Was this article helpful?