If you are here because you were recommended by us to use Justwatch, and you might be wondering how to use JustWatch, then we are here to guide you on how to get started.
Well, the website is very simple and easy to use, but we will are here to provide you with a starter kit of answers to get started & avoid the mistakes we made.
How to Add Shows to my WatchList?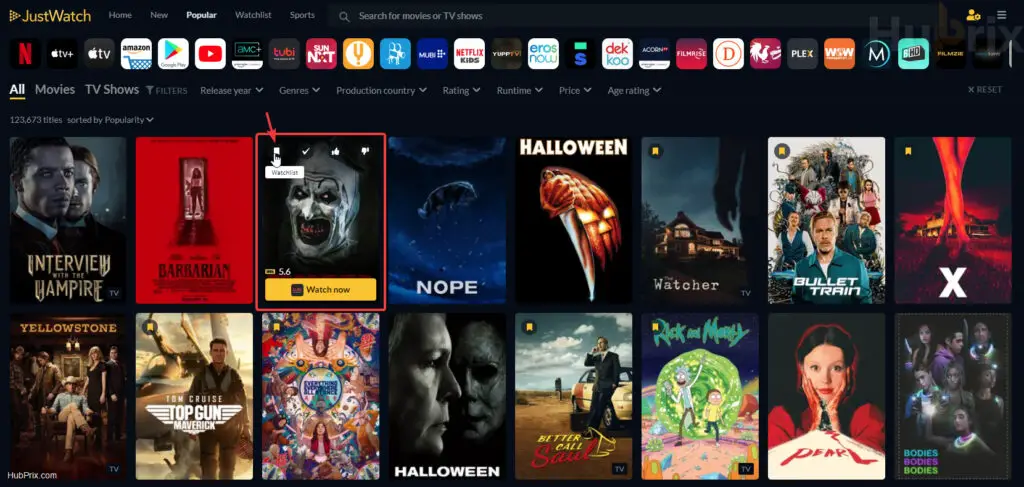 Either Search for your favorite show from the search bar or hover over content from the homepage of JustWatch.
Method 1

Hover over the content
You will be provided with some options like ( WatchList, Seen, Like, Dislike )
Click the Watch List option.
It will be then added to your Watch List page.
Method 2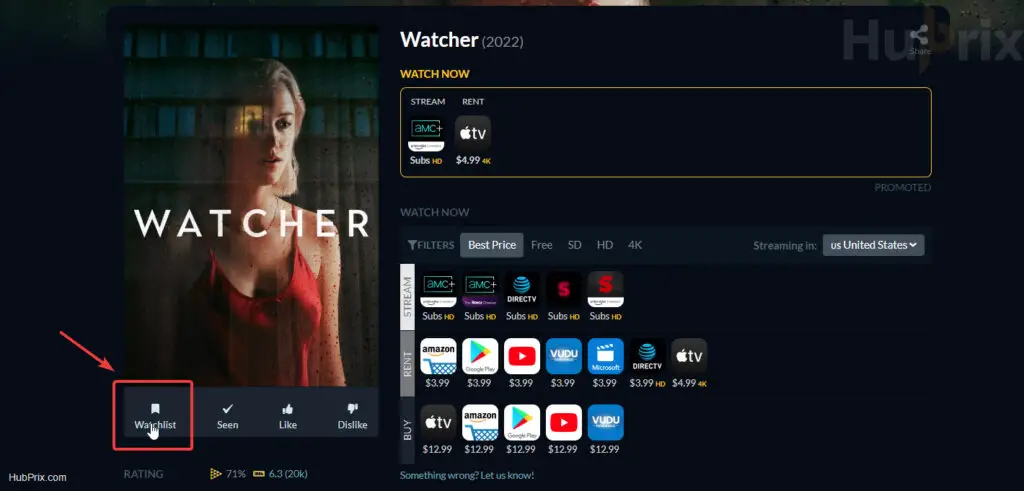 The Other way to add content to your watch list is by searching the content
Just below the poster, you will see options as the above image
Click on the WatchList button
Then it will be added to your Watch List Page
How to Remove Shows From My WatchList?
I faced this situation several times, where I did not like a particular show either I skipped it or had no plans watching it. So I also wanted to remove it from my WatchList of JustWatch.
The same way you put the show on your Watch List is the same way you can take it off.
How to Track a particular Streaming App?
Since JustWatch tracks over 100+ Streaming App, you will be shown content & shows from all these streaming apps.
But if you wish to only show content from Netflix or only from Disneyplus, follow the below steps.
You can do it by several methods, but we will show you the most efficient way.

Click the User Account Button on the top Right corner of the JustWatch Website
Click the Streaming Services Option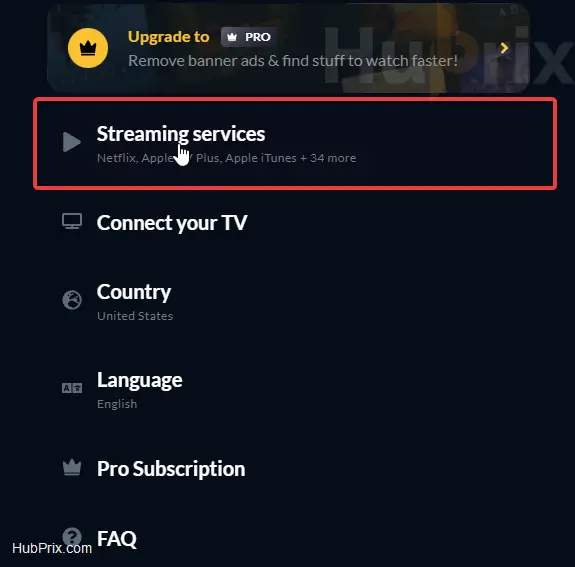 From here you will be provided an option to select all the streaming app, which you like to track.
Choose the App, according to your needs.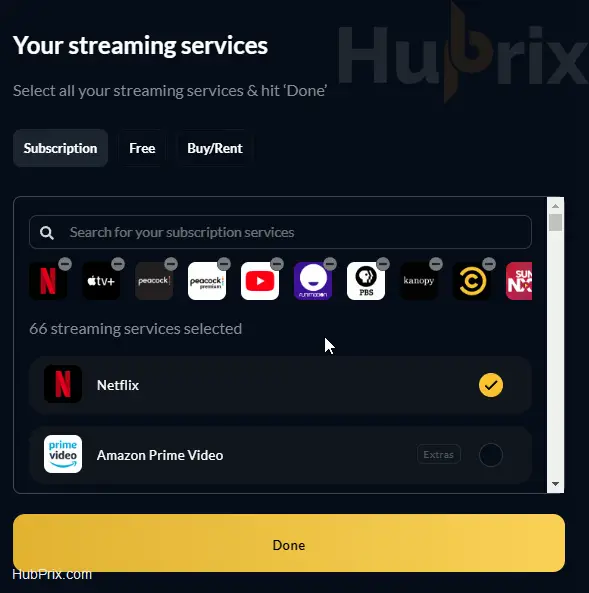 And you are done, You will be only shown content based on your selection
You can follow the same steps, if you want to be shown content from other streaming apps.
How to filter content based on your need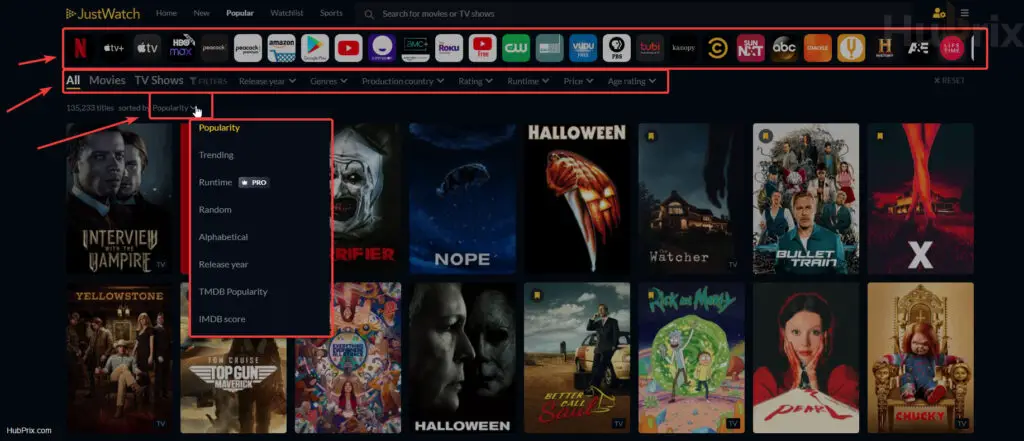 JustWatch provides you with various amazing ways to filter content, which is one of the reasons why I really love this website.
You can filter content based on the following types:
Relevance
Last Added to your watchlist
Run Time
Popularity
Random Suggestion
Alphabetical Order
Release Year
TMDB Popularity
IMDB Popularity
Based on Streaming Services
Based on Genres ( Action, Comedy, Detective, Drama, Suspense, Made in xyz Country)
Based on Movie Price
Age Rating
Quality SD, HD, 4k

Likes, Dislikes, Seen, Not Interested

And Many More
How to customize my JustWatch Recommendation?
Well, You can't really directly control JustWatch Suggestions & Recommendation. But their are some indirect ways.
Since JustWatch recommendation are algorithm based on your data like, Shows you watched, currently watching, in your watchlist.
Manipulating these information can indirectly help you customize your recommendation.
You can filter content if you wish to do that.
Was this article helpful?