If you are OG Counter-Strike Player who isn't playing the game anymore and have skins on your account, then you can rent your skins on this website called "Loot Bear".
The best part of this website is, it has several amazing security features, such that your skins are never lost or sold, which means you can monetize your in-game items without selling them.
Note: The prices vary for different skins, depending on the value of the skins.
If you have a Dragon Lore or any expensive skins, you earn high value on monthly bases.
Many users choose LootBear over other third-party marketplaces because it lets them rent & Lend CS:GO skins.
It is an easy process that is very similar to selling them.
How to Deposit CSGO Skins Carefully?
Please be very careful and cautious when you are depositing your skin on any platform, too many scam, and tricks by hackers.
First Make sure you are on the right website.
On your Lootbear Dashboard, Click on Deposit, in the sidebar area.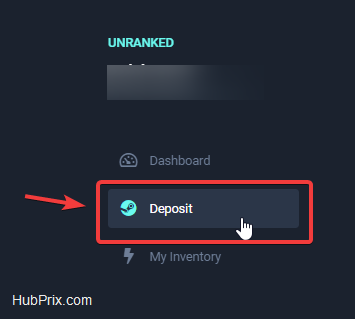 Select your CSGO skins, which the system think is valuable. And then select the Deposit button.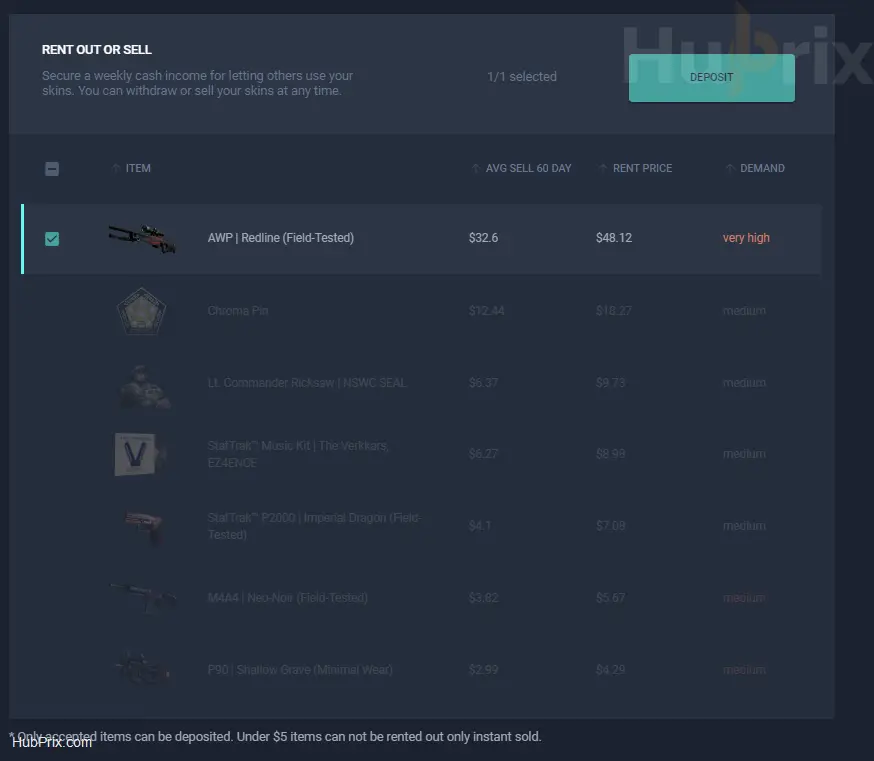 After clicking the Deposit button, you will have a security alert popup, which is basically helps to let you know that if your Steam account is compromised or not.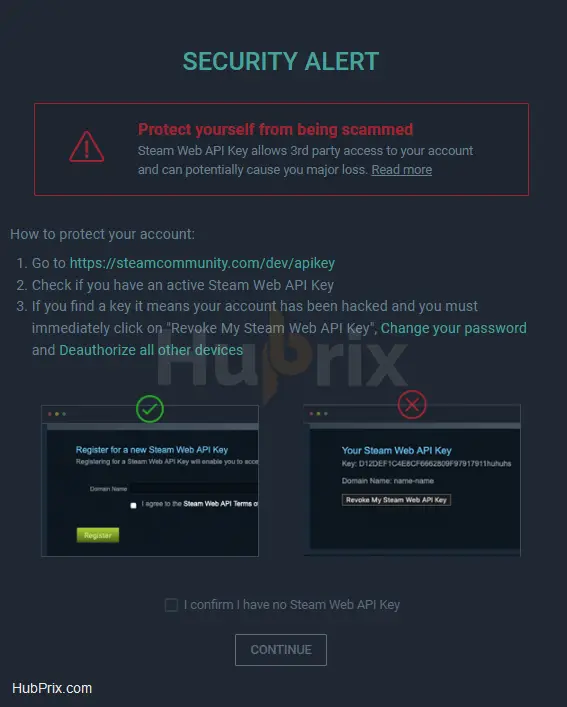 After you continue, you will get a request from a Lootbear bot, ( From here be careful ), always double-check even for small text, in order to make sure you are depositing your skins onto the website.
And Voila, you are done, you can check your inventory on the lost bear website.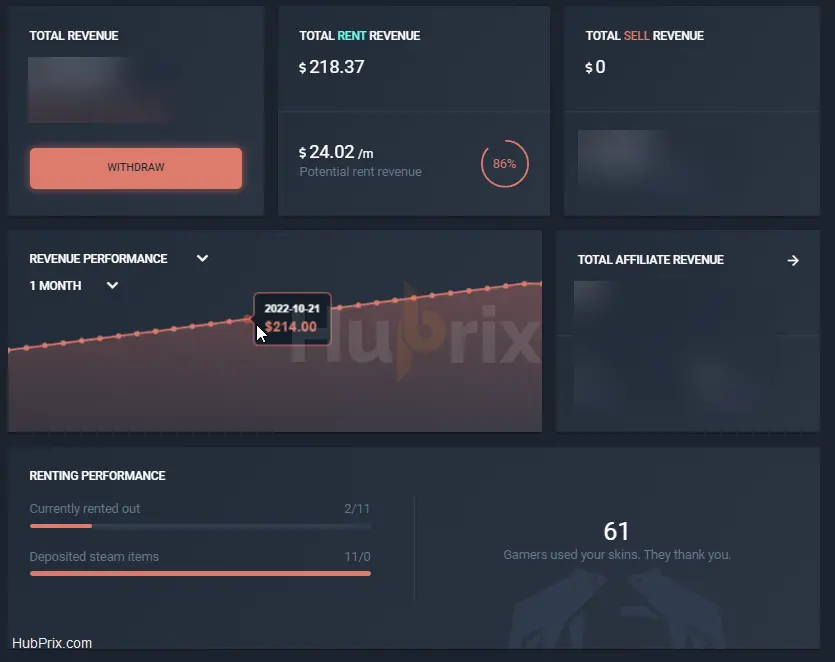 The website also shows you the daily performance and revenue earned from the website.
Note: There is also a delay of 7 Days & 14 Days below Steam's Trade Lock policy.
How Much Can You Earn?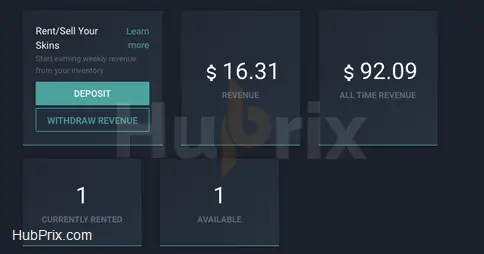 Well, I rented my skins on lootbear because I didn't want to sell it nor I wanted to keep it in my steam library.
I deposited my CSGO skins in May 2021, just to check if they actually lend. (I took a Leap of Faith)

From the image above you can see I made more than $200, and currently making $20 Per Month.
As I said, it mostly depends on what type of skin you have, and if it is valuable or not.
Not all skins are accepted by Lootbear, only popular skins are accepted.
You can check if your skins are currently being rented or in your inventory, so that if change your mind and want to withdraw skins or sell, you are not locked out.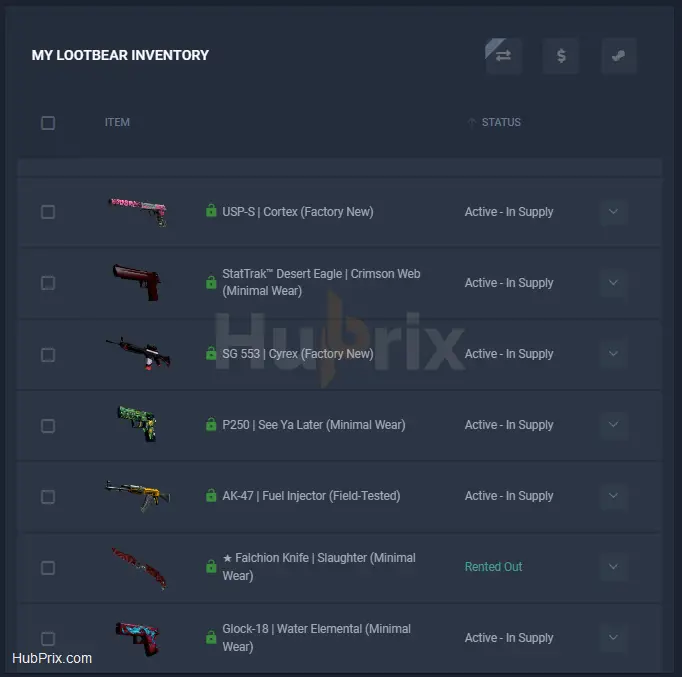 How to Withdraw?
Well, If you are looking to withdraw your money from Lootbear, I honestly prefer you to choose PayPal, although their is small tax/fee, but it is worth it.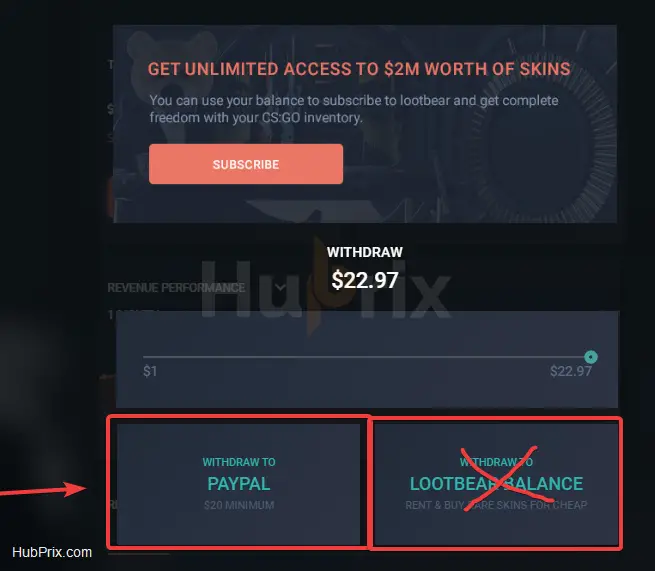 Because if you are thinking to choose LootBear Balance as your Withdraw method, it will transfer the amount within the website and you have to purchase a skin that is not worth it, as it is expensive if you do the math compared to Buff.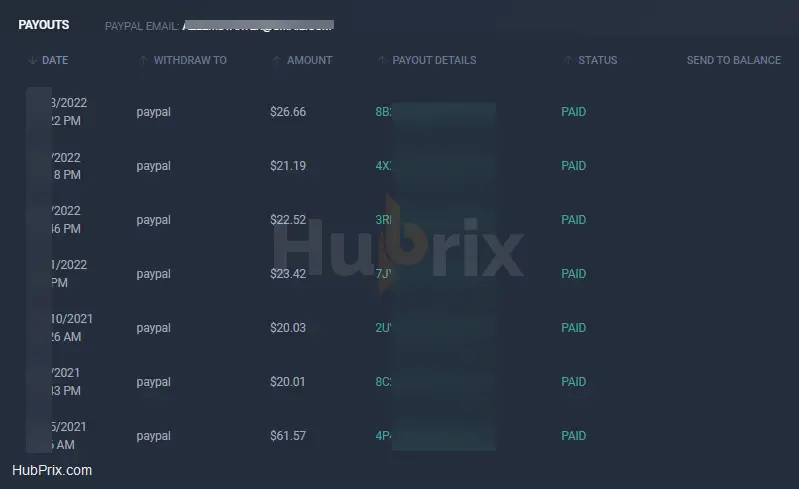 Well, that's about it, I really am happy with this website, it's like a passive income for me. I definitely recommend this to anyone who has CSGO skins in their inventory but is not interested in selling.
Was this article helpful?