Elementor is a plugin that is a tool used to design pages, also called a page builder for WordPress, which has over 5+ Million users having it as active installation on their webpages worldwide. The software provides weekly and monthly major updates keeping the plugin free of bugs, and at an affordable cost designing your own website from scratch.
Using it is not that difficult, for the first few minutes things might feel complicated, but with that users get used to it and it feels much easier.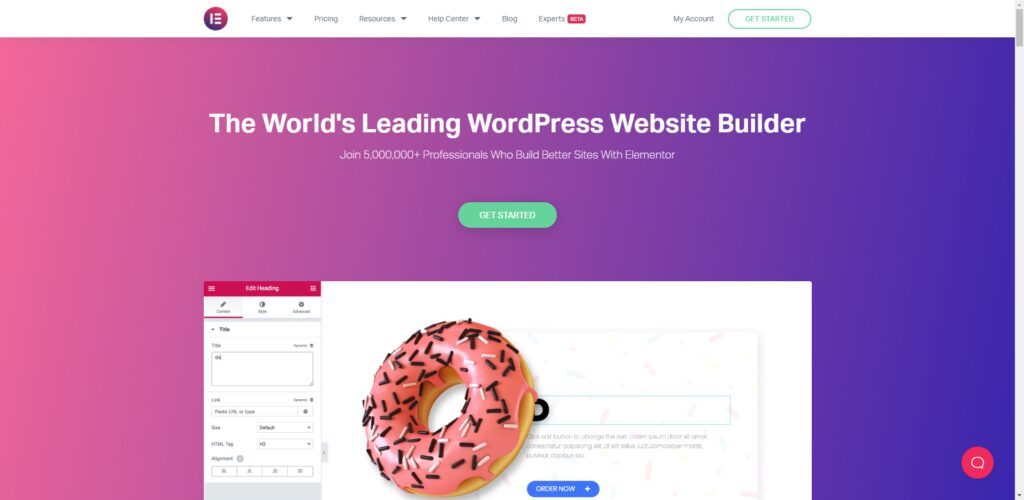 How to install elementor?
Like any other WordPress plugins, installing a plugin like elementor is pretty straightforward.
You have various ways like

Installing from Official Website: Elementor.com
Go to Elementor.com and Register.
After entering your email address and click on subscribe and Download the plugin
You will receive a Zip File on your desktop
Go to WordPress DashBoard > Plugin > Add New
Upload the Plugin and activate it
Congratulation Elementor latest version is installed
Installing Via WordPress Dashboard [ No need for Download ]
From Your Dashboard of WordPress head over to the plugin
Plugin> Add New = and in the search field, enter Elementor and Install the plugin
After installation and activation, check your pages to verify if it is successfully installed
Congratulation Elementor is finally installed.
How to Use Elementor?
For Posts/Pages
Head over to the dashboard, then post/pages. While creating a new post/page you will find an option to use elementor or edit any previous post with elementor

You will be treated with a new look on the page, showcasing your original site. On this page, you have in-depth features and widgets to customize the page as you wish.
Make sure you click on Publish on the bottom head to publish the post.
Frequently Asked Questions on Using Elementor
How does Elementor work with WordPress?
Elementor is a drag-and-drop page builder that works with WordPress. This plugin lets you use a visual editor to make beautiful pages. It's made so that you can quickly build dynamic websites. This WordPress plugin is an all-in-one solution that lets you control every part of your website's design from a single platform.
How do I enable Elementor in WordPress?
Click Plugins > Add New from the WordPress Dashboard.
Type "Elementor" into the "Search" field, and then click "Elementor Website Builder" to install it.
Click Activate once the installation is done.
Is Elementor a theme or plugin?
Elementor is a plugin for WordPress that works with any theme and lets you change any WordPress theme without having to know how to write code.
Do I need to know WordPress to use Elementor?
Make sure your WordPress installation is ready before you install Elementor. Go to "Plugins" > "Add new" in the WordPress dashboard and type "Elementor" in the search bar. Then click "Install" and then "Activate."
How do I link my website to my Elementor?
Go to Websites on your Elementor Cloud Dashboard and click the button in your website's card that says "Manage This Website" to open the site details screen. Click Connect my domain in the Manage Domains section.
Is Elementor easy to use?
It's easy to use, and I don't have to wait for templates to load for hours. Elementor has created an easy-to-use interface with a drag-and-drop system that makes building a website a breeze.
Was this article helpful?