CryptoTab is one of the best Browser-based, mainly chrome-based Bitcoin mining platforms. If you haven't heard about it, don't worry we got you covered on this topic.
CryptoTab has still been one of the famous sites for mining cryptocurrency, without having to go through software installation or mining rig setup. It's a simple few clicks process to get a starter into bitcoin mining.
CryptoTab became famous as an alternative for coinhive which was like a cryptojacking scripts and software.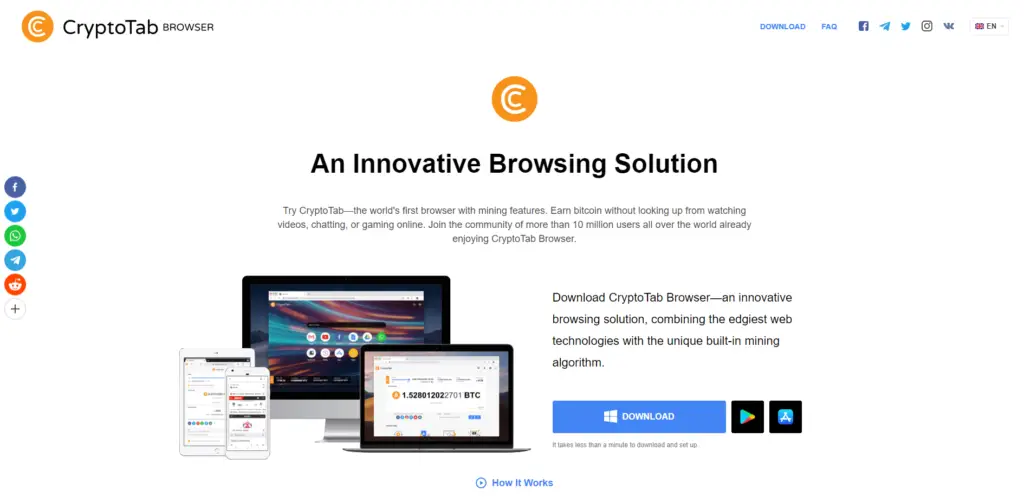 What is CryptoJacking?
CryptoJacking is also called mining in the background without the consent of the user knowing about it. Or in a simple way, when a person visits a website, those websites run a few scripts which automatically slow your PC, which basically means it is mining bitcoins with the help of your computer.
These scripts used on sites where their is crypto niche based audience or adult sites.
CryptoTab also runs on this concept, but you actually agree to allow cryptoTab to run in your background and also can further customize the process.
What Makes CryptoTab Different?
CryptoTab is not like any other CryptoMining softwares like MinerGate, NiceHash. It has built-in mining algorith that allows you to simply browse the web and at the same time earn bitcoin, in just 2 clicks.
How to Install and Start Earning?
Installing for CryptoTab is very simple and straightforward. You do not have to hassle through any verification or IDs.
On your computer, click the Start menu.
Click Settings
Open your default apps:

Original version: Click System Default apps.
Creators Update: Click Apps Default apps.

At the bottom, under "Web browser," click your current browser.
In the "Choose an app" window, click CryptoTab Browser.
To easily open CryptoTab Browser later, add a shortcut to your taskbar:
On your computer, open the CryptoTab Browser.
In the Windows taskbar at the bottom, right-click on CryptoTab Browser.
Click Pin to the taskbar.
CryptoTab on Other Platforms?
CryptoTab is also available on other platforms as well like
IOS: https://apps.apple.com/app/cryptotab-browser-pro/id1524974223
Android Free: https://play.google.com/store/apps/details?id=com.cryptotab.android
Android Pro: https://play.google.com/store/apps/details?id=pro.cryptotab.android
How I make $100 From CryptoTab?
Ever since, I got my knowledge that computers which are rarely used, can be used to earn even when they are still with the help of CrypoTab it made my ability to earn crypto made even easier.
CryptoTab has this special feature called as Affiliate Program or basically refer tree plan, where for every person whom you refer you earn a small percentage of his earn.

The amount of your earnings depends on how many referrals you brought in and how often you shared your personal referral link on social networks. Referral program includes up to 10 levels of friends. You can see a breakdown below describing your commission from friends' mining activity by level:
| Level | Earnings |
| --- | --- |
| 1st Level | 15% |
| 2nd Level | 10% |
| 3rd Level | 5% |
| 4th Level | 3% |
| 5th Level | 2% |
| 6th Level | 1% |
| 7th Level | 0.5% |
| 8th Level | 0.25% |
| 9th Level | 0.125% |
| 10th Level | 0.0625% |

In my case, I did not leave my computer on mining, most of my earnings were from affiliates or via those computers where I left the CryptoTab to do its job.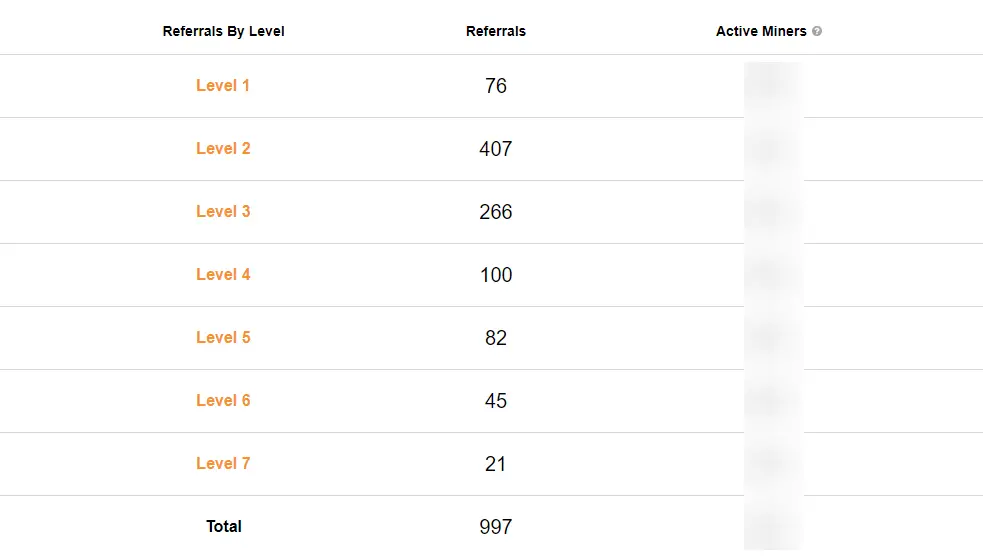 How To Boost Earning of CryptoTab?
CryptoTab also introduced this new features called Short Links, basically like Adsfly or Bitly. Create shortened links, share across the web, and get paid when users follow it. 
Using this new features, your earning can be boosted by 2x as it also helps you generate more invites.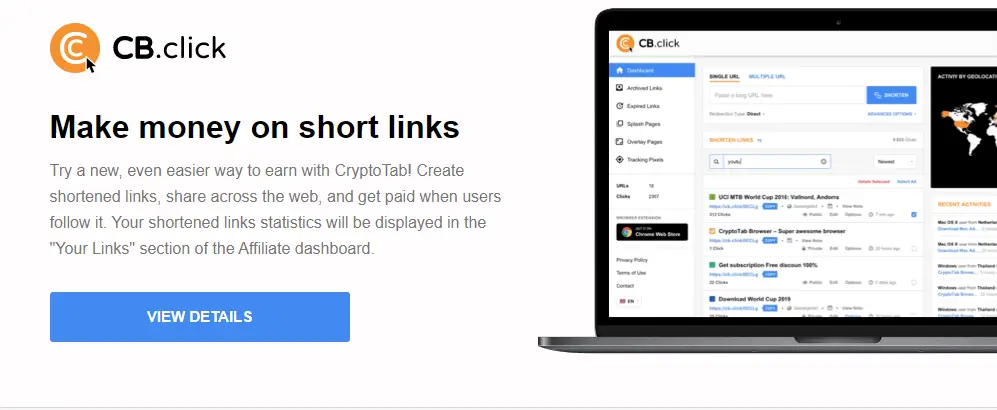 Earning and Withdraw of CryptoTab is it Legit?
I mostly make my withdraws every 3-6 months on Withdraw, because I am not so obsessed with the site, I only check it once a while. But, I can assure you the site is legit and trusted. I received all my Payments as of 2021.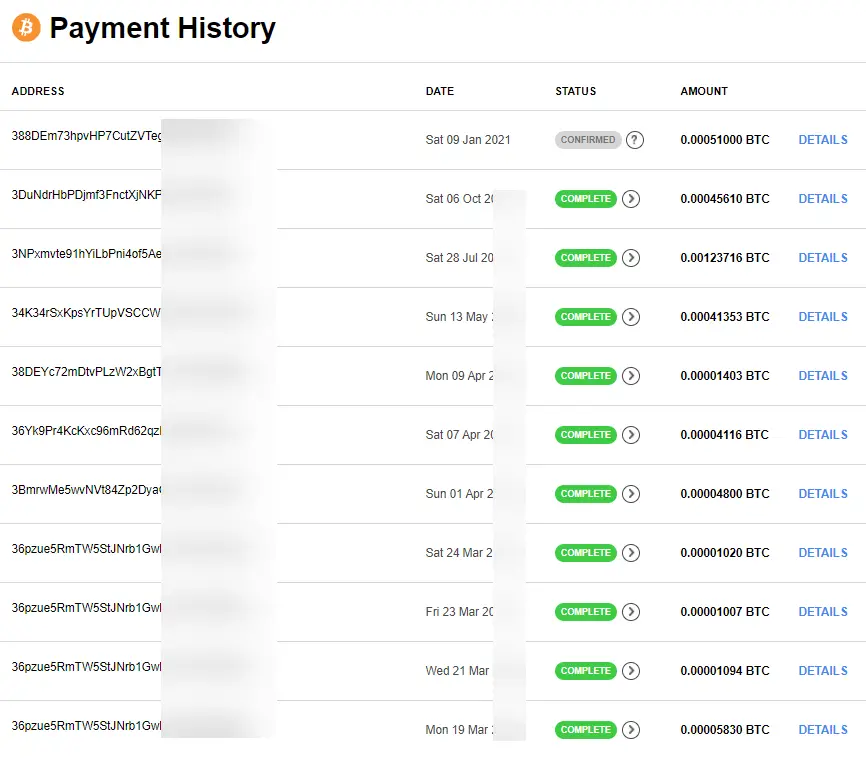 Was this article helpful?