If you are hearing the name "Elementor" for the first time, after all those years of using WordPress, either you are still living under a rock or you still might have not explored all the features and plugins which WordPress has to offer.
Elementor is a plugin that is a tool used to design pages, also called a page builder for WordPress, which has over 5+ Million users having it as active installation on their webpages worldwide. The software provides weekly and monthly major updates keeping the plugin free of bugs, and at an affordable cost designing your own website from scratch.
But the major question that arises is whether Elementor is still worth buying in 2020, are there any alternatives to the plugins and is it still popular? Let's Find out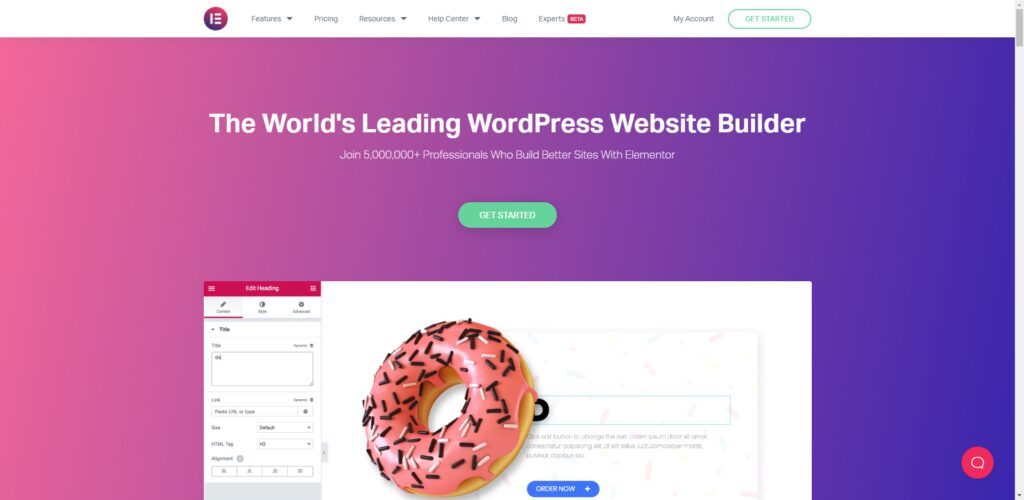 Why it is the best?
Elementor works with all types of professionals. If you are into tech or coding, this plugin is the best fit for you, with its amazing drag and drop feature, with over 90+ Widgets available to use. And with a few addons plugins, this plugin becomes the best investment for you.
Elementor is still recommended and it's a top-choice highly rated platform by various developers, with custom attributes, roll-back versions, page optimization, meta, and many more…
What can I build with Elementor?
Elementor is the best tool for building any webpage or the entire website, starting from the landing page, coming soon page, and store page, basically, anything can be built by it. If you can imagine it, you can build it.
Various users online also provide services where they use elementor to basically clone any website. That is how powerful elementor is, cloning any website and design.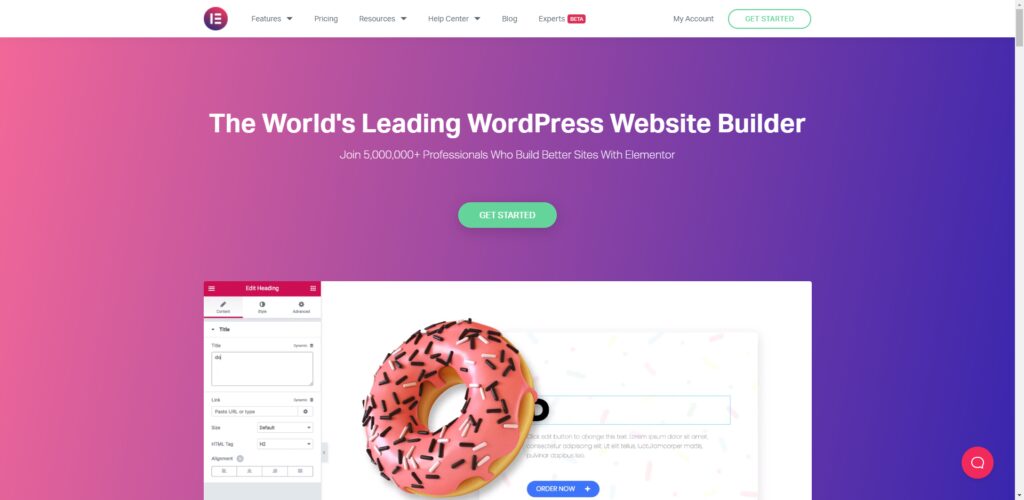 Mobile-Friendly?
When purchasing any theme or template, the major feature which users look for is, whether them is mobile and user-friendly. You don't have to worry about that in elementor, as the software is also mobile-friendly, and customizing the look on mobile will not be a problem.
How to install elementor?
Like any other WordPress plugin, installing a plugin like elementor is pretty straightforward. You have various ways like

Installing from Official Website: Elementor.com
Go to Elementor.com and Register.
After entering your email address and click on subscribe and Download the plugin
You will receive a Zip File on your desktop
Go to WordPress DashBoard > Plugin > Add New
Upload the Plugin and activate it
Congratulation Elementor latest version is installed
Installing Via WordPress Dashboard [ No need for Download ]
From Your Dashboard of WordPress head over to plugin
Plugin> Add New = and in the search field, enter Elementor and Install the plugin
After installation and activation, check your pages to verify if it is successfully installed
Congratulation Elementor is finally installed.
Elementor is free to use, but it is limited to few fuction and features, buying elementor pro is worth purchasing because it has various features like
50+ Pro Widgets
300+ Pro Templates
10+ Full Website
Template Kits
 Theme Builder
 Form Builder
 WooCommerce Builder
 Popup Builder
Is it Worth Buying?
In my Opinion Yes, Because at $49 you are receiving a plugin that has the power to basically create you a new website from scratch which will be based on your demands and choices. And also for creating widgets and templates which can be reusuabe on an non elementor theme based pages.
Buy Elementor Pro = Click Here
Frequently Asked Questions On Elementor Usuage
Why do I need Elementor?
Elementor lets you add advanced styling, layout, and design elements to your WordPress content without knowing how to code. In the new version of Elementor Pro, you can also design your whole WordPress theme without knowing any code.
What you can do with Elementor?
Elementor is a visual WordPress website builder that replaces the basic WordPress editor with a live frontend editor. This means you can create complex layouts visually and design your website live, without having to switch between the editor and preview mode.
Is Elementor good for beginners?
Elementor is the best, easiest, all-in-one solution for anyone who wants to design websites quickly without having to mess with codes. It is the most popular page builder for WordPress because it has a "drag and drop" feature that makes it easy to use.
Who should use Elementor?
Small Businesses (1 to 50 employees) and the Marketing and Advertising industry are the most common types of users of Elementor.
Was this article helpful?