Benchmark is an email marketing tool, that provides an excellent feature to attract customers. It is very useful for small businesses with various easy-to-use platforms to set up the platform.
While the free plan is a bit robust, Benchmark Pro offers you more capacity and the ability to attract more customers and campaign to contacts based on their interaction with over 1500+ integration.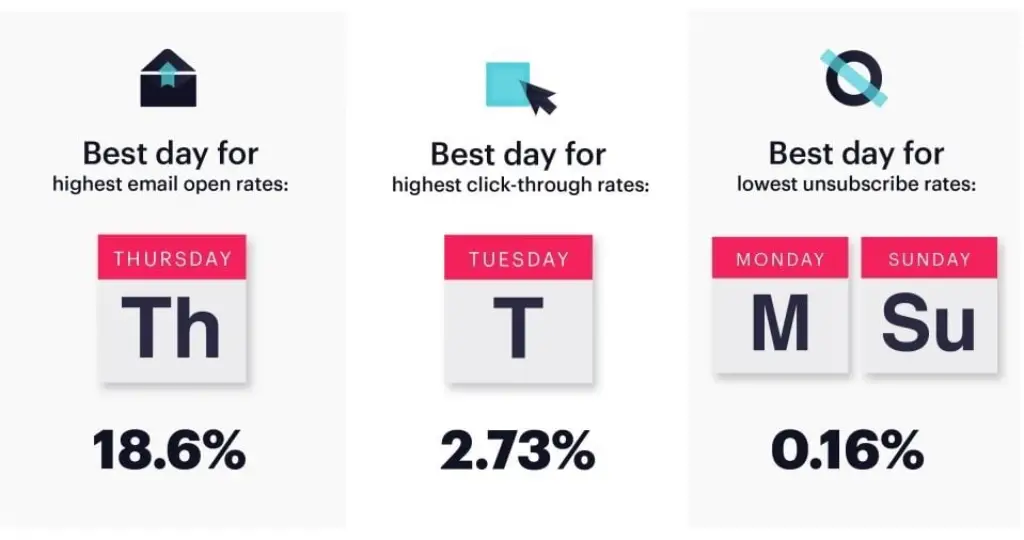 Benchmark was first started in 2004, it's a small programming team in India, with the main idea to implement a straightforward concept: simple email marketing.
Features
Over hundreds of theme templates, Benchmark provides a big library that helps you choose between 500 templates where you also have categories for example social media-specific templates.
Email Campaign reporting is the very first thing that every Benchmark implement to get information based on stats for a click, forwards, bounces, unsubscribe, and abuse.
Each state provides more broken down information for the exact email address which also helps you to export data in CSV or XLS files.
Video Emails: One of the best advantages of using Benchmark is its support for video emails. You won't find such a feature in the email marketing platform for the support of Video Emails.
Online Surveys: You can create a professional-looking online survey that can post your surveys on your website to create interaction and also get some information.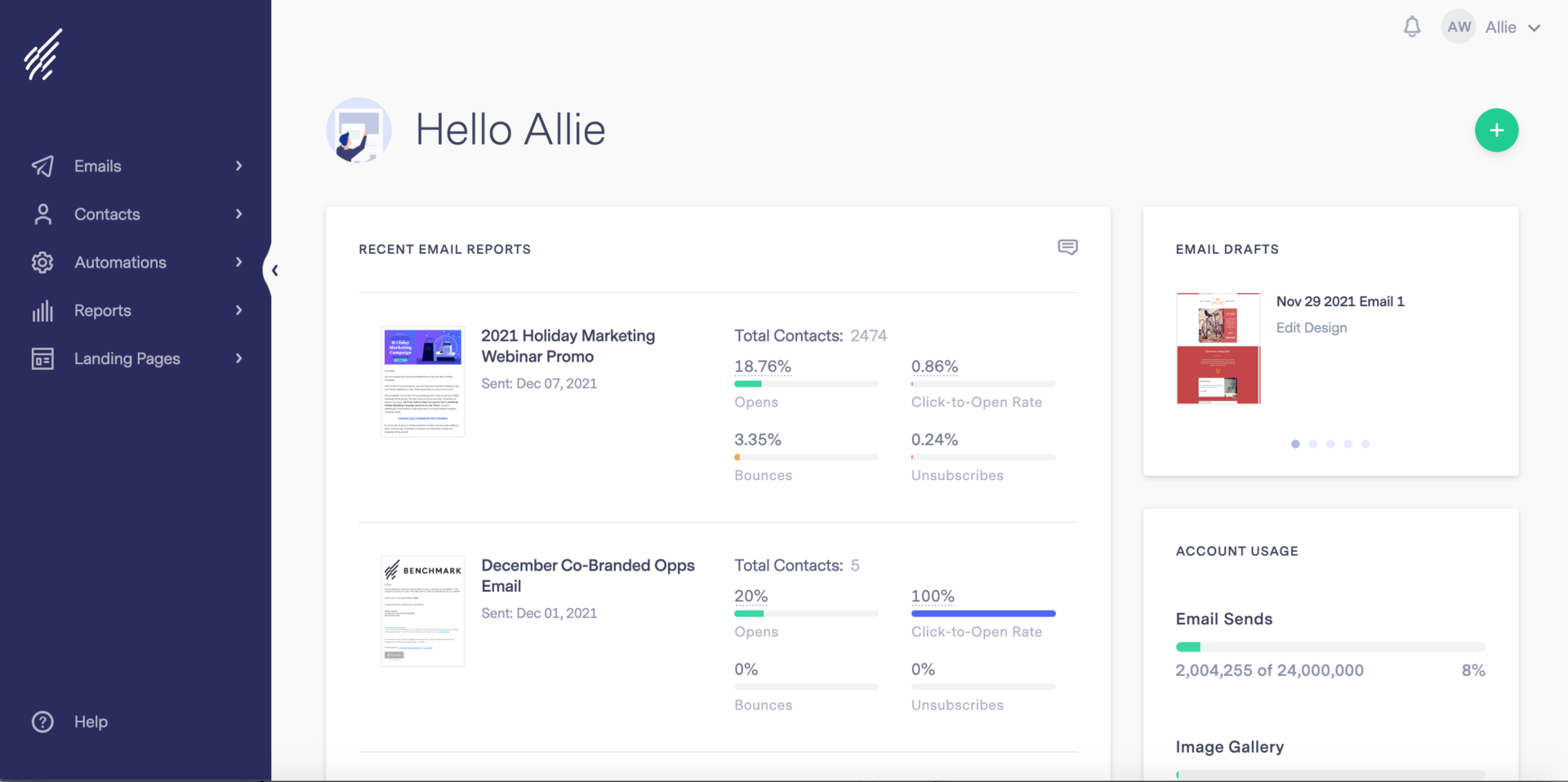 Security
At this point, it should be clear that Benchmark possesses features for email marketing that are superior to those offered by its competitors.
All sensitive information that is transmitted through the website is protected by SSL encryption when it is in transit through the programme. The company also possesses certifications for the EU-US Privacy Shield and the Swiss-US Privacy Shield, both of which call for stringent procedures to secure the data of their customers.
Because of these preventative measures, safety is without a doubt not a concern.
Additionally, customers can protect the downloading of contact lists with a password that can be configured with the Enterprise and Pro plans. When working in groups, this is an effective method of measurement. It lessens the possibility that unauthorised individuals may gain access to the system and potentially steal your customer base.
Interface Friendliness and Ease of Use
Benchmark is a web-based tool, which means that it is compatible with all systems. As long as you have a reliable internet connection, you are free to use it with whichever web browser you like. Even though the website may be seen on mobile devices, you will need a computer in order to access all of its features.
The UI of the Benchmark Email Builder is well-organized and simple to use. The interface offers straightforward navigation and well-delineated sections.
I also really liked that as soon as I signed up, I was given a step-by-step walkthrough right away. Because of this, I was able to gain a good understanding of the process and quickly start working on an exhaustive email marketing campaign.
Support
Benchmark offers its users various support features and resources, with minimal waiting time as it has huge customers in the millions base to look at. When you sign into Benchmark you get a quick email from the company, and after subscribing to its plan, the company their its best to get in contact with you in terms of email or voice call.
They can help you with Guides Downloads, Email Marketing guides, blogs, Video libraries, faq, and many more.
Is Benchmark a good tool brand?
Benchmark is a powerful tool that has a good design and is straightforward enough for first-time users to easily navigate. You can also get a good idea, with their free plan, whether their marketing automation and email skills will meet your requirements by seeing how well they fit your business.
Was this article helpful?